Errol Musk (born May 2, 1946), the father of Space X founder and Tesla CEO Elon Musk, is currently not married but has been married twice in his lifetime. He, however, reportedly has a total of seven children.
The 76-year-old had three kids with his first wife, Maye Haldeman Musk, two with his second wife, Heide Bezuidenhout, and another two with his stepdaughter, Jana Bezuidenhout. For the purpose of clarity, it's important to state that Jana is the daughter of Errol's second wife, Heide.
Errol has been in the news headlines for various reasons, good and bad, and he is not a stranger to criticism. This article focuses, however, on the retired electrical engineer's immediate family history. Who are Errol Musk's wife and children? Let's find out.
Errol Musk is Currently Not Married
Errol Musk, by his own admission, has been involved in several romantic relationships. Two of those relationships have ended in marriage, but Errol ended those marriages a long time ago. The name of the first woman that the retired electrical engineer married is Maye Musk nee Haldeman. After his divorce from her was finalized, he married another woman named Heide Bezuidenhout.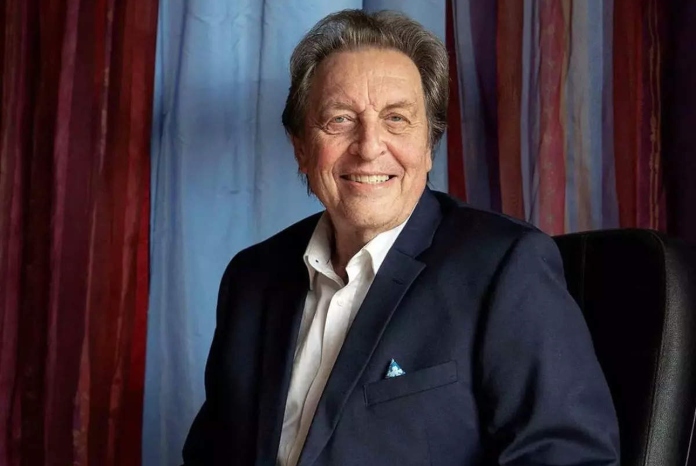 The father of the Tesla CEO had yet another relationship with the daughter of his second wife, but that did not result in marriage. Suffice it to say that Errol Musk is no longer married and is also not known to be romantically attached to anyone at the moment. Let's review the timeline of his relationships, his two marriages, other relationships, and the children that came out of those relationships.
Errol Musk's First Marriage to Maye Musk Lasted 9 Years
As earlier stated, Errol Musk was first married to a woman named Maye Musk. Maye was born Maye Haldeman on April 19, 1948. She is a dietician and a model who has broken the age barrier for that profession in the sense that she has been a model for over 50 years.
Errol met his first wife, Maye, when they were both in high school. They reportedly started out as friends, but their relationship blossomed into something deeper as the years went by. In 1970, Errol Musk decided to make an honest woman out of Maye Haldeman, and she walked down the aisle to say "I do" to him.
The details of the wedding ceremony are unknown at the moment, but the former couple soon welcomed their first child, a son they named Elon, after Maye's American grandfather, John Elon Haldeman, in 1971. The following year, Errol had another son with Maye, and they named him Kimbal. In 1974, the couple had a daughter together and named her Tosca.
Tosca was Errol's last child with Maye before they went on to get a divorce from each other, five years after the birth of their last child in 1979. In a recent interview, Maye opened up on the issues that led to her divorce from Errol. The 74-year-old dietician alleged that she suffered physical and mental abuse at the hands of her ex-husband.
She also revealed that the abuse began long before they were married and that her only mistake was believing him when he said he would change after they were married. Maye also revealed that she had wanted the marriage to end long before it did but that she was handicapped by the law in South Africa at the time, which prevented the dissolution of marriages.
The Divorce Act, legalizing divorce in South Africa, came into effect on July 1, 1979, and Maye took full advantage of that to end her marriage to Errol Musk. Errol's two sons moved in with him after the divorce, while his only daughter at the time stayed with his ex-wife, Maye.
Errol Musk's Second Marriage Lasted Twice as Long as The First
Thirteen years after his marriage to Maye Musk ended, Errol found love again. This time in the arms of a young widow named Heide Bezuidenhout. Heide was reportedly born in 1965, but other than being the second wife of Errol Musk and former stepmother to Tesla CEO Elon Musk, not much is known about Heide, including her exact date of birth and formal education background.
We do know, however, that she is South African by birth and that she was previously married to the late Jock Bezuidenhout. They had three children together, Jana, Harry, and Jock Jr. before Jock Sr. tragically died in a car accident in 1992. That same year, Errol wed Heide and raised her three children like they were his.
Errol Musk and Heide Bezuindenhout each came into the marriage with three children from previous marriages, and they wasted no time in adding to their brood when they welcomed a daughter named Alexandra "Ali" Musk in 1993. Some years later, a second daughter named Asha Rose Musk followed.
Errol Musk's second marriage lasted twice as long as his first and came to an end, after 18 years, in 2010. The reason for the dissolution of the marriage hasn't been made public, but one could easily think it had something to do with the same reason why his first marriage ended.
Errol Musk Possibly Fathered Children Outside His Marriage
In 2017, the news that Errol Musk had a son with his stepdaughter, Jana Bezuidenhout, filtered through the tabloids and social media platforms. It was considered one of the most heinous crimes a man could commit against members of his own family.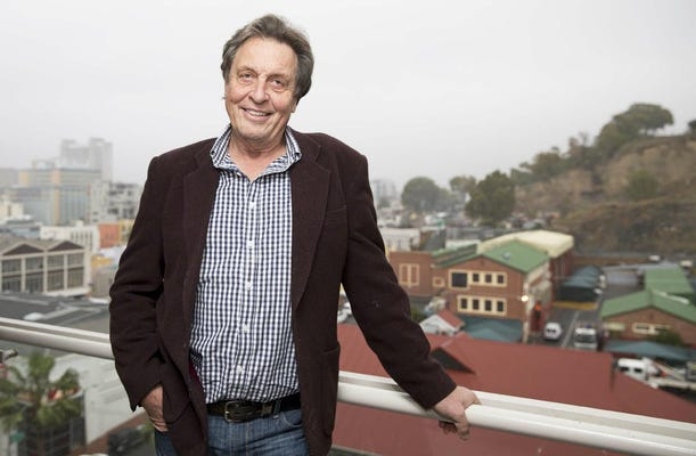 It turned his children against him, particularly Elon Musk, who called his father "a vile and terrible human being" and also alleged that he had committed the most horrible crimes known to man throughout his lifetime.
In his defense, Errol claimed that he did not see Jana, who was four years old when he married her mother Heide, as his stepdaughter since his marriage to her mother had ended 7 years before the incident he further tagged "a mistake." According to Errol, Jana's boyfriend had thrown her out of the house, and she came to seek solace in his house. One thing had led to another, and they had engaged in sexual relations.
It must be noted that Errol initially denied being the father of Jana's son until a court-mandated paternity test proved otherwise. The boy was named Elliot Rush Musk. Two years after the birth of Elliot, Errol secretly had another child with Jana. The identity of this particular child, a daughter, has been hidden from the public and media houses.
Errol Musk entertained the possibility that he may have other kids with various unknown women when he claimed that he had several relationships with other women. As stated earlier, not much is known about these other women or when Errol must have had these alleged relationships.
Who are Errol Musk's Seven Children?
We've come to terms with the possibility that Errol Musk might have other children apart from those he already has with his two ex-wives and his step-daughter. However, the combined seven children he has with the aforementioned three women are the ones the general public knows about.
To recap, Errol had three children with his wife, Maye Musk, two with his second wife, Heide Bezuidenhout, and two with his stepdaughter, Jana Bezuidenhout. It's time to get to know more about all seven of Errol Musk's children individually.
Errol Musk's First Child is a Son Named Elon Musk
Elon Musk was born Elon Reeve Musk on June 28, 1971, in Pretoria, Transvaal, South Africa. He is 51 years old and is the first son of Errol Musk and Maye Haldeman Musk. Elon's formal education background includes the two years spent at Queens University in Kingston, Ontario, before bagging a Bachelor of Arts degree in Physics at the University of Pennsylvania.
Elon dropped out of Stanford University two days into his materials science Ph.D. program. He is now the founder, CEO, and Chief Engineer of SpaceX. He is also the CEO and product architect of Tesla, Inc. Elon's ingenuity has also helped him found The Boring Company and X.com, which is now a part of PayPal. He is the co-founder of Neuralink, OpenAl, and Zip2, and he is also the president of the Musk Foundation.
Errol Musk's first son is considered to be the world's wealthiest man at the moment by some of the globe's top publications like Forbes and Bloomberg Billionaire's Index. Errol doesn't have a good relationship with his first son, and the feud intensified after his affair with Jana became public.
It seems though that the apple doesn't fall far from the tree in terms of the number of past partners and children, as reliable sources have revealed that Elon Musk has been in no less than four romantic relationships while fathering 10 children in the process. Elon Musk has been married three times and divorced three times.
He was first married to Justine Wilson in 2000 before divorcing in 2008. Next, he was married to Talulah Riley from 2010 to 2012 and then again to the same woman from 2013 to 2016. Among Elon's children are a set of twins and a set of triplets. Errol Musk's first son is currently single after ending his relationship with former partner Grimes earlier this year.
Errol Musk's Second Child with Maye is Also a Son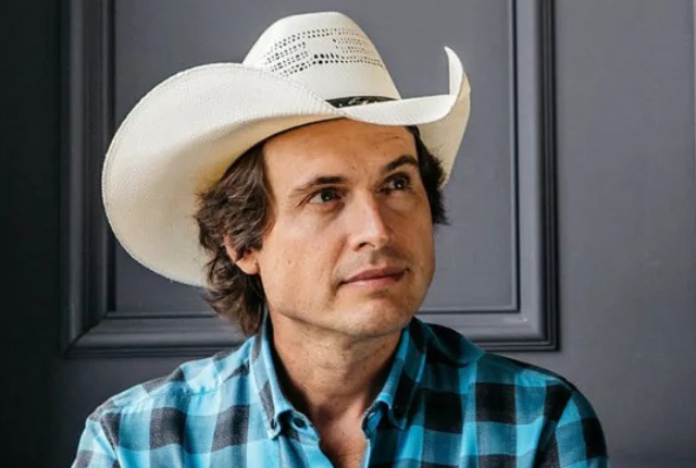 Just over a year after Elon's birth, Errol welcomed a second son with his first wife Maye and named him Kimbal Reeve Musk. 50-year-old Kimbal Musk was born on September 20, 1972, in Pretoria, Transvaal, South Africa. He is a graduate of Queen's University, Kingston, Ontario, and is a well-known Chef/Restaurateur who is the founder and owner of The Kitchen Restaurant Group.
Kimbal is also the co-founder and chairman of Big Green and also of Zip2. He is currently a board member of both SpaceX and Tesla Inc., owned by his big brother, Elon Musk. He is, simply put, an all-around businessman, venture capitalist, and environmentalist.
Kimbal Musk has been married twice in his lifetime. His marriage to his ex-wife, Jen Lewin, from 2001 to 2010 before his current marriage to Christiana Wyly, began in 2018. Kimbal Musk has three children in all.
Errol Musk Has One Daughter With His First Wife
Errol Musk's last child and only daughter with Maye Musk was a daughter named Tosca Musk. Tosca is currently 48 years old and was born on July 20, 1974, also in Pretoria, Transvaal, South Africa. She graduated from the University of British Colombia in 1997.
Tosca Musk is an entertainment guru and is the co-founder of the popular streaming app known as Passionflix. She is also a talented filmmaker, executive producer, and director of feature films and web content. Tosca Musk has never been married, but she has two children whom she had through the services of a sperm donor facility.
Alexandra Ali Musk Is Errol Musk's First Child With Wife No 2
After his marriage to Maye ended, Errol Musk remarried in 1992 to Heide Bezuidenhout, and just a year later, they welcomed their first child together, a daughter who they named Alexandra Ali Musk. Alexandra Musk was born in South Africa on August 2, 1993. She is currently 29 years old.
Ali Musk graduated from the University of Colorado Boulder with a degree in Environmental Science. She is currently the Vice President in charge of business and brand at SolarWindows Technologies. Alexandra has been happily married to Guy Steuart since June 2019, and the couple has one daughter together.
Errol Musk Had a Second Daughter With Heide
A few years after the birth of Ali Musk, Errol welcomed a second child with his second wife. She was named Asha Rose Musk. Details of her birth, such as her date of birth, are not available to the public at the moment. Asha Rose is currently one of four daughters born to Errol Musk.
We also can't be sure of what she does for a living but Asha Musk is not married. Her Instagram page, however, suggests she might be in a relationship with a guy named Paul Stokes. They don't have any children together at the moment.
Errol Musk Has Two Children With His Stepdaughter
The last two of Errol Musk's known seven children came from his stepdaughter, Jana Bezuidenhout. The fact that he had children with her remains the source of an ongoing feud between Errol and his other children and ex-wives.
The first child he had with Jana was a son who was named Elliot Rush Musk. He was born in May 2017 and currently lives with his mother in South Africa. Two years after the birth of Elliot, Errol had a second child with Jana, this time a daughter whose identity has been kept away from media and public attention.
There you have it. Errol Musk has seven known children at the moment, but the retired engineer, who believes we were put on earth for the primary purpose of reproduction, sees himself adding to that number should the opportunity to do so present itself.