Whitney Scott Mathers is the adopted daughter of Eminem, whose real name is Marshall Bruce Mathers III, and is arguably the greatest rapper of all time. Whitney Scott Mathers is also the biological child of Kimberly Ann Scott, Eminem's ex-wife who was born on April 16, 2002.
In an industry dominated mainly by rappers with African descent, Eminem has been able to rise to the top thanks to his authenticity, hard punch lines, and his ability to paint a vivid imagination of a past event through his lines. Beyond music, the rap icon, known for his quiet demeanor, is a very private person who is very reluctant to disclose issues relating to his private life to the media.
Despite Eminem's love for keeping a low profile, one thing he can't seem to stop doing is talking about his daughters in his songs. The rapper has released over 22 songs in which he makes references to his daughters with so much passion, including 'Going Through Changes' and 'When I'm Gone.'
This act, which he sees as a mode of expressing his love for them, has given the world the chance to know more about his kids, and the perfect dad he has been to his children despite being divorced. Here, our focus is on Whitney Scott Mathers, his youngest daughter who has been a major inspiration behind some of his songs.
Whitney Scott Mathers Bio and Profile Summary
Age/Date of Birth:

21 years old (April 16, 2002)
Height:

5 feet 2 inches (157 lbs)
Ethnicity/Race:

White
Nationality:
American
Husband or Boyfriend:
N/A
Parents:
Father: Eminem
Mother: Kimberly Anne Scott
Net Worth:
N/A
Whitney Scott Mathers At A Glance
Who is Whitney Scott Mathers's Father and What is Her Relationship with Eminem?
Before going in-depth about Whitney Scott Mathers, it is quite imperative to note that the father-daughter relationship that exists between Whitney and Eminem is as complicated as it is simple. Whitney Scott Mathers was born on April 16, 2002, in St. Joseph, Missouri, U.S.A to Kimberly Anne Scott and her then-boyfriend Eric Hartter.
Yes, you read that right. Eminem isn't the biological father of Whitney, despite being married to her mom at some point in his life. As the story goes, Kim and Eminem were high school sweethearts who would eventually go on to tie the knot in 1999, but their marriage was short-lived as the couple went their separate ways in 2001.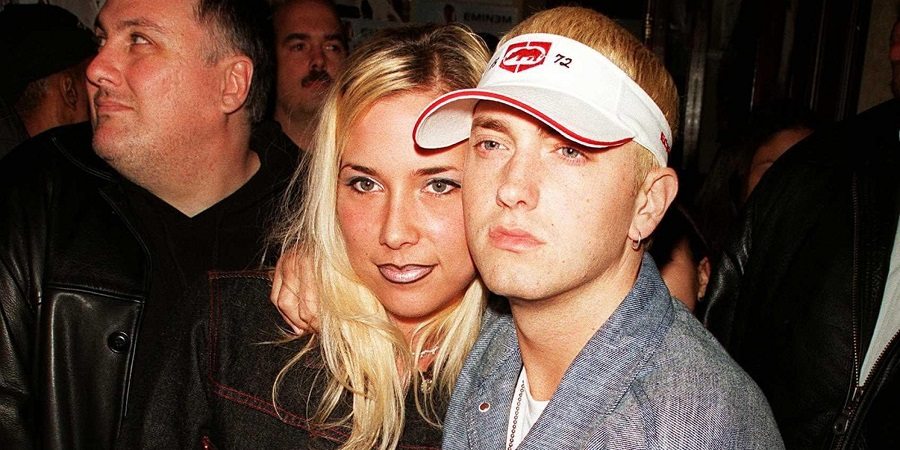 Subsequent reports would go on to reveal that Kim was having a side relationship with a tattoo artist named Eric Hartter, while she was still married to Eminem. After Whitney's birth, Kim was plagued with several difficulties such as drug addiction, financial indebtedness, and her baby daddy on a mission to evade the long arms of the law following his criminal lifestyle.
As a result of all the problems surrounding Kim at the time, it was most unlikely that she would be able to provide Whitney with a good upbringing. Hence, Eminem decided to take the noble route by adopting Whitney legally, and he has since showered her with so much love, care, and affection. He also has full custody of her but chooses to keep her out of the spotlight so she could live the life of a normal teenager.
Meet Whitney Scott Mathers' Siblings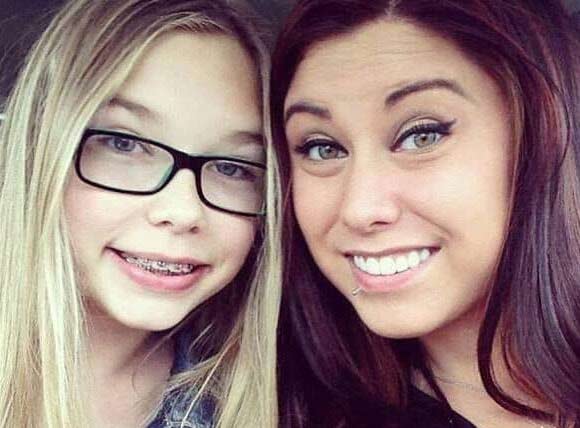 Whitney Scott Mathers isn't the only child of Eminem. She has two older sisters, with whom she was raised, and they go by the names of – Hailey Jade and Alaina Marie Mathers. Interestingly, Eminem once disclosed that his children are his motivation for working hard so he could give them a better life that is different from his childhood. Meet Whitney's siblings below.
Hailey Jade Mathers
Hailey Jade is the only biological daughter of rap maestro, Eminem. She was born on December 25, 1995, to Eminem and Mather's mother, Kimberly Scott (Eminem's former wife) before the two legalized their marriage. Unlike daughters of most celebrities who attend overpriced private schools, Hailey attended Chippewa Valley High School – an old public school located in the Michigan county, where Eminem spent his childhood.
She graduated from high school with a 3.9 CGPA and went on to acquire a degree in psychology from Michigan State University. During her years in college, she was known to be a reputable member of Sigma Phi Epsilon's fraternity. As regards her relationship status, Hailey is currently dating Evan McClintock, who she confessed to being involved with for over 2 years on her Instagram page.
Alaina Marie Mathers
Another sister of Whitney Scott is Alaina Marie Mathers, also known as Amanda Scott. She is known to be the oldest daughter of Eminem. Just like Scott Mather, Alaina's relationship started with her family's complexities. She was born on May 3, 1993, to Dawn Scott (the twin sister of Eminem's ex-wife). There isn't any information as regards the identity of her biological father, however, Eminem decided to adopt her owing to Dawn's inadequacies at staying sober or providing the necessities needed to take proper care of Alaina. She and Scott Mathers were adopted nearly the same period to join his biological daughter.
She is a graduate of public relations from the University of Oakland. There is no information as regards her love life, probably due to her desire to lead a very private life.
Is Whitney Scott Mathers Dating Anyone?
There's a lack of information available to mainstream media as regards the relationship status of Whitney Scott Mathers and it is not surprising because being a teen, she is most likely single and focused solely on her education. Her life is stowed mostly away from the media as much as possible. Therefore, a lot of information about her life remains unknown.
How old is Whitney Scott Mathers?
Whitney Scott Mathers was born on April 16, 2002, in the United States. This makes her 21 years old. She also has two other sisters, Alaina Marie Mathers and Hailie Jade
What is Whitney Scott Mathers' Net worth?
It is unclear what her exact net worth is. However, her adoptive father, Eminem is worth $190 million. It is believed that Whitney, being one of his three children will one day inherit a good percentage of that figure.
Profile Summary
First Name:
Whitney
Last Name:
Mathers
Also Known As:

Whitney
Sex/Gender:

Female
Profession:

N/A
Famous For:
Eminem's daughter
Colleges/Universities Attended:

N/A
Educational Qualifications:

N/A
Religion:

Christianity
Birthday & Zodiac

Age/Date of Birth:

21 years old (April 16, 2002)
Zodiac Sign:
Aries
Birth Place:

St. Joseph, Missouri, United States
Nationality:
American
Ethnicity/Race:

White
Country of Residence:

United States of America (USA)
Physical Attributes

Height:

5 feet 2 inches (157 lbs)
Weight:

53 Kg (117 lbs)
Eye Colour:

Dark Brown
Hair Color:

Blonde
Other Body Measurements:

N/A
Relationships

Marital Status:

Single
Spouse/Partner:

N/A
Family and Relatives

Father:

Eric Hartter (Father)
Eminem(stepfather)
Mother:
Kimberly Anne Scott,
Children:

N/A
Siblings:
Alaina Marie Mathers,
Hailie Jade
Other Relatives:

Grandparents -Deborah R. Nelson-Mathers, Marshall Bruce Mathers, Jr., Casimer Sluck, Marie Hartter, Kathleen Sluck

Uncles- Nathan Samra-Mathers, Michael Mathers
Net Worth
Estimated Net Worth:

N/A
Salary:
N/A
Source of Wealth:

N/A