Buster Murdaugh (real name: Richard Alexander Murdaugh Jr.; born 1996) is the eldest son of Alex Murdaugh, the currently incarcerated South Carolina lawyer. Alex Murdaugh's son currently resides in one of his family's numerous estates in South Carolina. His general well-being has been described as dire following the brutal murder of his 52-year-old mother Maggie and his 22-year-old younger brother, Paul, at their Colleton, South Carolina hunting lodge in June 2021.
Since the events of those murders, Buster has relatively closed himself off from the public amidst several claims from friends and close associates that he is the collateral damage of the mishaps that have befallen his once prestigious family. Read on to uncover the events that have led to Buster Murdaugh's current situation and how those events have affected his outlook on life at the present.
Buster Murdaugh is a Member of the Famous Murdaugh Family
Buster Murdaugh comes from a long line of legal representatives in South Carolina. The "Murdaugh Country," used to refer to the 14th circuit district of the state of South Carolina, is so called because of the Murdaugh family legacy in the area.
Three members of Buster's family served as District Attorney in charge of prosecuting all criminal cases in the 14th circuit district from 1920 to 2006 hence the Murdaugh Country moniker. In addition to that, one of Buster's ancestors also established a very prominent civil litigation law firm in Hampton, South Carolina.
Everything has not always been rosy for the Murdaugh family though, as they have been accused of receiving preferential treatment that saw them implicated in a fatal boating accident that occurred in 2019. Things came to a head in June 2021 when two members of Buster's immediate family, his mother and brother, were found dead in the family's hunting lodge.
Buster Still Lives in South Carolina
Buster Murdaugh's father, Alex, has since been arrested as the prime suspect of those murders, while Buster has been left to pick up the pieces of what was once a great family. Several reports have claimed that the former University of South Carolina law student remains a resident of South Carolina in one of his family's numerous estates in the region.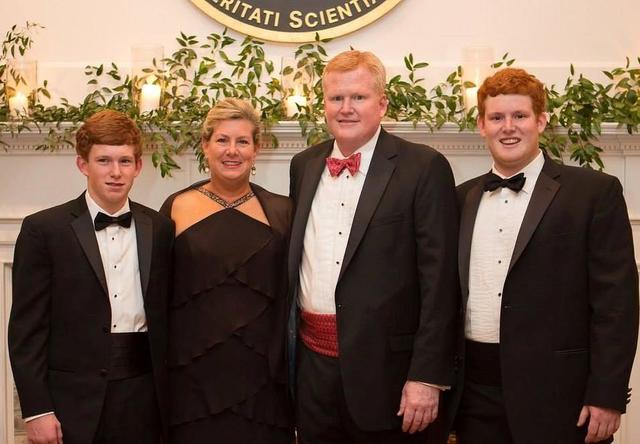 Buster's life since the events of June 7, 2021, has since been described as reclusive by some of his friends and former classmates. One classmate revealed that Buster has put on weight and has also grown a rather unseemly beard. Another revealed that he no longer responded to calls and chats with the same level of urgency before the death of his mother and younger brother.
The death of his family members also prompted Buster to move his things out of the Colleton County hunting lodge, and he hasn't been back on a visit to the lodge since then. It has also been reported that Buster has also vowed not to set foot in the beach house where his mother was living before her gruesome murder.
Buster Murdaugh's Father Called The Police
While he is now the prime suspect in the murders of his wife and second son, Buster's father, Alex Murdaugh (full name: Richard Alexander Murdaugh Sr.), was the one who called to inform the police of the discovery of the lifeless bodies of Maggie Murdaugh, 52, and Paul Maggie, 22.
According to the statements he gave to the police, Alex had arrived at their 1,770 acre-estate in Islandton, South Carolina, to find his dead wife and son beside the kennels. Further investigation revealed that they had been shot dead with 2 different guns. This turn of events understandably turned the course of Buster's life in the direction in which it is currently headed.
Buster Murdaugh's Father was Arrested as the Main Suspect
Losing a loved one in brutal circumstances is hard, but losing two at once and in similar conditions has left a bitter taste in Buster's mouth. What makes it even worse for Buster Murdaugh is the fact that his father has since been arrested in connection to the aforementioned murders.
Alex Murdaugh's statement to the police shows that he reportedly made the call around 10 pm shortly after he arrived at the murder scene, but further police investigation revealed that he was there long before the time he had given. Blood spatter on his clothing from that night also linked him to the murders.
Buster's father's lawyers continue to refute the murder charges against him, but the police have also provided the court with a likely motive for the murder of Buster Murdaugh's mother and brother. Several sources reveal that Buster's parents were having problems in their marriage and that his mother had already begun exploring her options for a divorce from the South Carolina big shot counselor.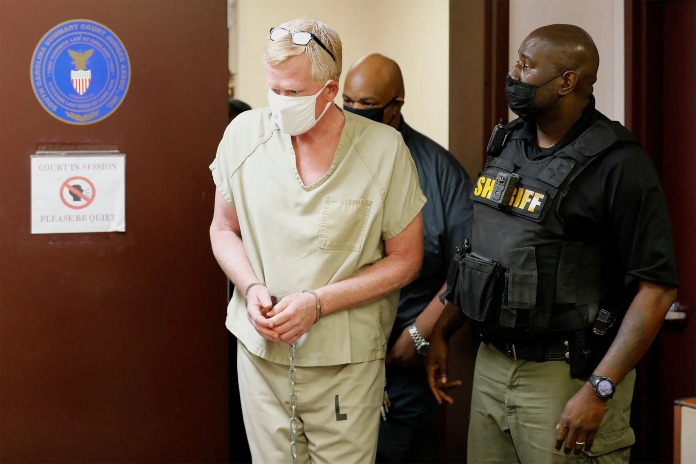 She had moved out to the family's beach house and had reportedly visited a divorce lawyer six weeks before the murders to explore the aforementioned options. His mother had also begun looking into the family's finances and assets, something she rarely did, evidently to know how to proceed with the divorce settlement.
Buster's father's co-workers also claim that the close relationship between Alex and his wife had cooled off as she had stopped visiting the office for lunch dates with her husband. Another element of the investigation revealed that on the night of the murders, Buster's father had allegedly lured his mother to the estate with the guise of visiting his sick father in the hospital.
He did so, knowing how close Buster's mother was to her father-in-law. She had initially insisted that they meet up at the hospital before succumbing to his incessant request that they meet at the hunting lodge instead. Before leaving for the agreed-upon meeting place with Buster's father, she texted a friend to tell her about the meeting while insisting that there was something fishy about the whole arrangement.
The police factored all these into their investigation and concluded that Alex Murdaugh was responsible for the deaths of his wife and younger son. His lawyers have remained resolute in their claims that their client is innocent and that the real killers were still at large. When it rains, it pours, so says a popular maxim, and it certainly has for Alex Murdaugh.
Aside from the murder charges, Alex Murdaugh also faces charges of embezzlement and Insurance fraud, among many other charges. The insurance fraud charges he faces stem from the failed suicide plot that would have seen his surviving son Buster earn $10 million in life insurance payments. He sustained superficial injuries and has since appeared in court to answer for his crimes. A judge set his bail bond at $70 million in an unprecedented move. He has yet to meet his bail conditions.
Buster Murdaugh Is Not Sure About His Father's Innocence
In addition to having his life torn upside down by the events of the recent past, Buster Murdaugh told friends he doesn't know what to believe about his father's pleas of innocence. The relationship between father and son has deteriorated to the point where they rarely speak to each other.