Charlie Battles, who is well-known as the ex-husband of Reba McEntire, an American actress and country singer who is well-known as the Queen of Country. Charlie died on April 21, 2013, at the age of 68. He had suffered from a stroke in 2006, which left him crippled for over seven years. In addition to the stroke he was battling, he was speculated to have also had heart failure that resulted in his death.
The death of the legendary rodeo champion, famously known as Reba McEntire's first husband, has dragged much of the public's attention. Even after their divorce, Reba McEntire's fame still rubbed off on Charlie Battles, till he died. Read on as we reveal all that is known about Charlie Battle and the cause of his death.
Charlie Battles was Born in Oklahoma
Charlie Battles was born on March 9, 1945, in Tulsa, Oklahoma, in the United States, to his parents, Earl and Ocey Battles, whose occupations are not known. The cattle rancher and steer wrestler was born under the Pisces birth sign and is an American national.
Although there is no report on how he spent his childhood, he grew up under the care of his parents in Talala, Oklahoma. However, he was raised alongside his brother, Jim Battles, and his sister, Rolex Battles, about whom little to nothing is known.
Meanwhile, there are no records of Charlie Battle's educational background, including where he attended primary and high school. There are no credible records on whether the cattle rancher and steer wrestler obtained a degree or not, as the names and locations of the colleges that he attended are scarce.
Charlie Battles Became Reba McEntire's Husband in 1976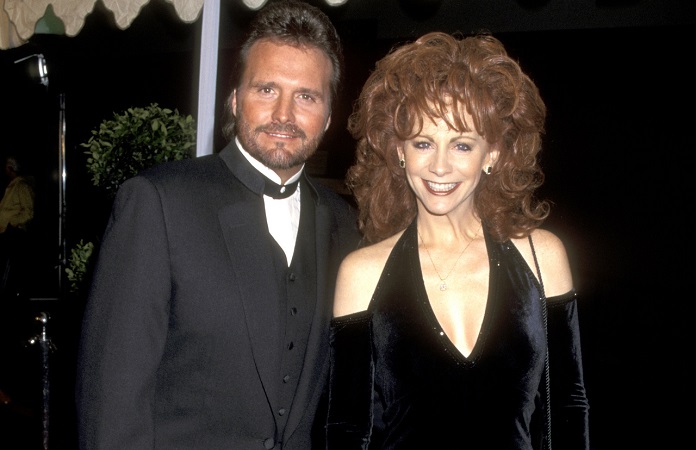 Charlie Battles and Reba McEntire first met each other at one of the cattle ranchers and steer wrestler's rodeo events. Their meeting was tagged love at first sight as the country singer fell in love with the steer-wrestling champion after being impressed by the respect Charlie commands on the rodeo circuit. Meanwhile, at the time that they met, Reba was 16 years old, while Charlie was 26 years old, ten years older than the singer.
While Charlie was already making rounds in the rodeo games, Reba was still in the prime of her career. After the game, the country singer approached him but was taken aback after he showed his wife and sons. However, after about three years, they met once more in a bar, and this time, things took a turn for each other. This made the cattle rancher and steer wrestler decide to leave his wife and go on to stay with Reba.
They began dating, and Charlie once fought Reba's ex-boyfriend, who tried to use harsh words on her. After that, Reba revealed that Charlie's protective nature made her more attracted to him.
The steer wrestler and Reba McEntire decided to walk down the aisle on the 21st day of June 1976. At this time, Reba was famously known as a wide-eyed ranch girl who sang at rodeos.
Reba McEntire eventually moved in with Charlie and became a stepmother to his two sons from his previous marriage. Unfortunately, she encountered hindrances in getting along with Charlie's two sons. Furthermore, she stated that Charlie also made little or no effort to foster the necessary bond between her and the children, stating that Charlie disregards her request to get involved in any activities between him and his two sons.
The Couple Divorced in 1987 After Being Married for 11 Years
Shortly after Charlie Battles and Reba McEntire got married, they began to encounter a lot of marital issues, which resulted in their separation in 1987. Some of the available information on what led to the divorce was that Charlie Battles suddenly became jealous of Reba's fast rise in fame. It was also stated that the steer wrestling champion became possessive of his wife's earnings and also took control of her assets.
Meanwhile, other reports stated that Reba's reasons were motivated by the wrong advice. Being that Reba McEntire has become fed up with the marriage, she applied for divorce with the support of her parents and sister. After Charlie Battles found out that Reba had obtained a divorce, he tried to persuade her to stay. Meanwhile, he went as far as withdrawing all the funds from their joint account to prove to her that he was not in support of the divorce.
In addition, it was also rumored that part of what caused the separation was that Reba did not have any children. In addition, the rejections she experienced from Charlie's two sons from his first marriage aided her decision to divorce.
According to some sources, Charlie Battles was previously married to his first wife, Sherrie, and had two sons, Lance and Coty. However, his relationship with his first wife came to an end as he was left to take care of his two sons. Neither Charlie Battles nor his first wife made any comment as to what led to their separation.
The Former Couple Moved On From Their Divorce
Charlie Battles, in 1998, ventured into a love affair with Donna Granger. The couple seized no opportunity to show how much they loved each other. However, throughout their union until the death of Charlie Battles, they didn't welcome any children.
Meanwhile, in 1989, Reba McEntire got married to Navel Blackstock, whom she later divorced in 2015. At the moment she is currently in a relationship with her lover, Rex Linn, whom she began dating in 2020.
Charlie Battles Towed Different Career Paths
Charlie Battles was an illustrious man who ventured into many things to earn a living. Below is a rundown of his career during his lifetime.
Battles Served in The US Army For 3 Years
In 1962, at the age of 17, Charlie Battles enlisted in the United States Army, where he received military training for over ten months at Fort Leonard Wood, Missouri. He served in the US Army as a specialist in armored intelligence. In 1965, he was honorably discharged from the service, and he returned to Oklahoma.
He was a Steer Wrestling
After his service with the US Army, Charlie Battles started to steer wrestle. He was good at it and earned himself some recognition in some rodeo competitions.
Charlie Battles came out as the best in rodeo competitions in 1968, 1970, and 1971. With this and his other activities in sports, he got himself a spot in the PRCA National Finals in 1974.
The steer wrestling champion immediately got to his feet and started rodeoing after being divorced from Reba. In 1993, he acquired his own ranch near Stringtown, which he named Charlie Battles PRCA Rodeo Livestock Company, and began rodeoing there. The steer wrestler also worked as a cow rancher, which was to complement his earnings from rodeo competitions.
What Happened to Charlie Battles?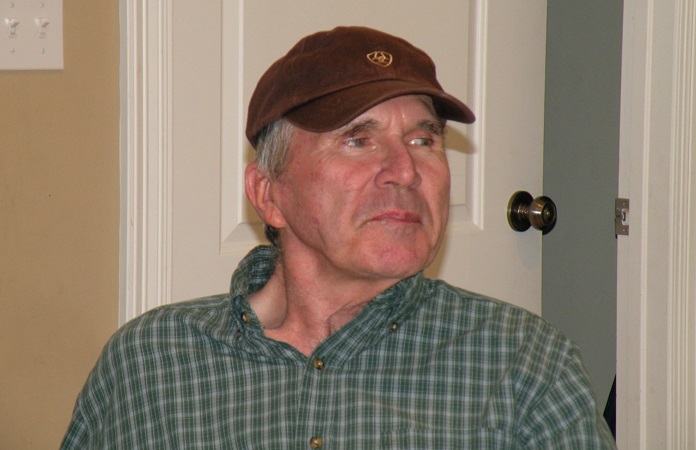 In 2006, Charlie Battles had a stroke that left him crippled. The steer wrestling champion later died from complications as a result of the stroke and heart attack. He was buried in Sulphur, Calcasieu Parish, Louisiana, in the United States of America.