Christian Culkin is the younger brother of Macaulay Culkin, the iconic child actor turned adult star, musician, and podcaster. Christian was born on the 30th of January 1987 and is seven years younger than Macaulay. He is presently 36 years old and is an American writer. 
Christian and Macaulay grew up with the rest of their family members in New York City. Their father, Kit Culkin, was a stage actor, and this encouraged all the children in the family to audition for roles from an early age. Christian was able to land a small role in the 1994 film, My Summer Story, but his acting career dried up after that. While many of his brothers have gone on to become award-winning actors, Christina Culkin is an accomplished writer.
Summary of Christian Culkin's Biography
Full name: Christian Culkin
Nickname: Chris Culkin
Gender: Male
Date of birth: 30th of January 1989
Christian Culkin's Age: 36 years old
Ethnicity: Caucasian
Nationality: American
Educational institutions attended: Manhattanville College, Feirstein Graduate School of Cinema
Zodiac Sign: Aquarius
Christian Culkin's Parents: Kit Culkin and Patricia Brentrup
Siblings: Shane, Dakota (1979–2008), Macaulay, Kieran, Quinn, and Rory.
Christian Culkin's Height in Inches: 5 feet 8 inches
Christian Culkin's Height in Centimetres: 173 cm
Christian Culkin's Weight: 60 kg
Christian Culkin's Net worth: $500k
Famous for: Macaulay Culkin's brother
Christian Culkin is One of Seven Children Born to Kit Culkin and Patricia Brentrup
Christian Culkin is 36 years old as he was born on the 30th of January 1987. His birthplace is New York City, and he has American nationality. His ethnicity is Caucasian. Christian Culkin is the sixth child born to Kit Culkin and Patricia Brentrup. Kit Culkin is a native New Yorker and was born in 1944.
He spent much of his formative years in Manhattan and fell in love with theatrical productions on Broadway. He eventually became a stage actor and tasted little success. On the other hand, Christian Culkin's mother is Patricia Brentrup. Brentrup is originally from North Dakota. She has held several blue-collar jobs over the years, including working as a road traffic controller and a telephone answering service agent.
He is the Brother of Popular Actors Rory, Kieran, and Macaulay Culkin
Christian Culkin's parents first met each other and fell in love in Wyoming in 1974. They thereafter relocated to New York and made a life for themselves there. The couple never did get married, but their relationship lasted for 21 years.
During this time, they welcomed a total of seven children, namely Shane (b. 1976), Dakota (1979–2008), Macaulay (b. 1980), Kieran (b. 1982), Quinn (b. 1984), Christian (b. 1987), and Rory (b. 1989). It, therefore, means that Christian has two elder sisters, Dakota and Quinn, three elder brothers, Shane, Macaulay, and Kieran, and one young brother named Rory.
Most of Christian Culkin's siblings live their life out of the spotlight, but he does have three famous actor brothers, namely Macaulay, Kieran, and Rory. Macaulay began his acting career at the age of four in 1984 and has since gone on to feature in several movies and TV series over the years. His most famous work is the 1990 movie Home Alone. He is also a rock musician and hosts the Bunny Ears Podcast.
Another famous sibling that Christian Culkin has is his elder brother named, Kieran. Kieran is five years older than him and is an award-winning actor. He has been featured in several movies and TV series over the years. Amongst his best-known works is the 2003 film, Igby Goes Down, which fetched him a Critics Choice Movie Award for his performance.
Christian Culkin also has a famous actor brother named Rory Culkin. Rory was born in 1989, meaning that he is two years younger than Christian. Rory began his acting career at the age of four in 1993 and got his breakthrough in the 2000 drama film, You Can Count on Me. He has since appeared in several movies and TV series over the years.
Christian Culkin's elder sister, Dakota, passed away in 2008. Another elder sister named Quinn featured in a handful of movies as a child actor but has since stayed out of the spotlight. The same goes for his eldest brother named Shane.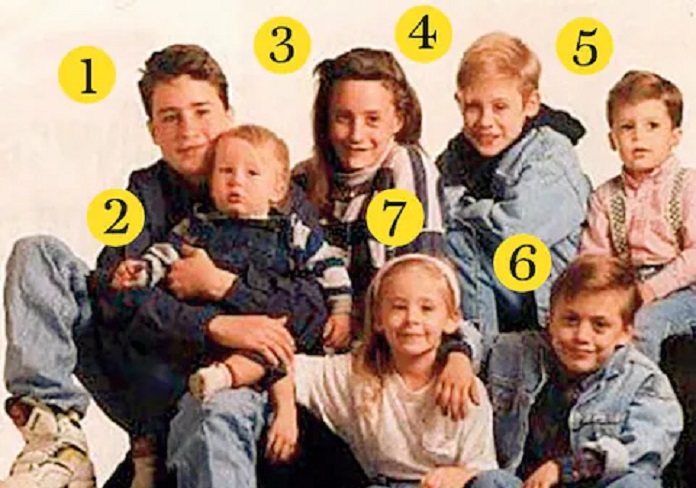 Christian Culkin Grew Up in New York City and Studied Creative Writing
Christian Culkin spent his formative years in New York. The first year of his life was a tough one as his parents struggled financially. The whole family had to live in a cramped studio, and their father worked in a catholic church so that the kids could access a good education.
The family's fortunes later changed when his elder brother Macaulay became a popular child actor in the 90s. They were able to move into their own house, a brownstone located on the Upper Eastside. They were also able to afford their material needs. Christian Culkin completed his high school diploma in New York in the mid-2000s. He later studied at Manhattanville College from 2006 to 2009 and completed a Bachelor of Arts degree in creative and professional writing.
Christian Culkin's education did not stop at this level. He also attended the Feirstein Graduate School of Cinema from 2015 to 2018 and completed a master of fine arts degree in film.
He is an Accomplished Writer and Has Written for Publications Such as Lid Magazine
Christian Culkin is now a writer and is based in New York City. He writes under the name Chris Culkin. He has written for local and international magazines such as Lid Magazine, The Waverly Press, Manipresto Press, and Melissa Nation Magazine (Sao Paulo, Brazil).
Some of his publications include Traveling Your World (for Plastic Dreams Magazine in 2014), Breaking the Rules: The 60's Revolution of Art (Lid Magazine of April 2013), Billy Name: The Silver Era at the Factory (Manipresto of June 2013), Dennis Stock: American Cool (Lid Magazine of November 2013).
Christian Culkin is quite an accomplished writer, but he is not as famous as his brothers, who are award-winning actors.
He Lives His Life Out of the Spotlight
Christian Culkin majorly lives his life out of the spotlight. His social media presence is limited, and this makes it difficult to know the status of his personal life. He could be married or have a kid. He could also be in a romantic relationship, but there is no confirmation of any of this. Whichever it is, Christian Culkin won't lack love in his life as he has a large network of family, friends, and other categories of loved ones.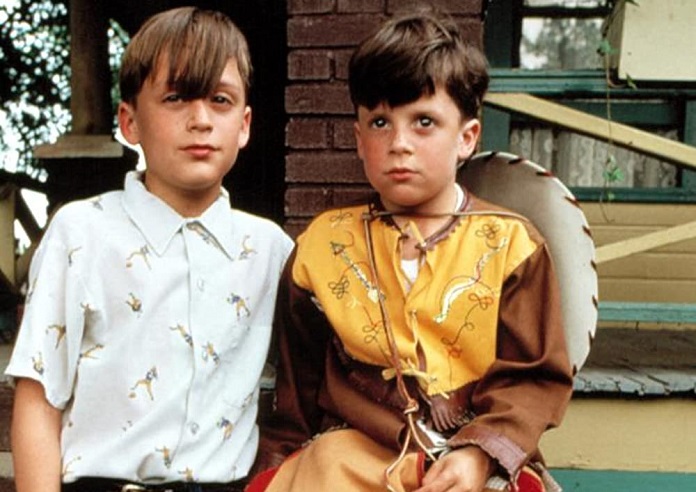 Was Christian Culkin an Actor?
Christian Culkin was an actor as he featured in one movie at the age of five. While growing up, he joined his elder brothers in auditioning for roles as a child. He was able to land just one role, and that was a minor role in the 1994 comedy film my summer story.
He and his elder brother, Kieran, are featured in the movie as two brothers, Randy and Ralphie Parker, respectively. My Summer Story is the only move credit that Christian Culkin has to his name to date.