Owen Wilson's nose got disfigured before he got his breakthrough as an actor. This happened after he was involved in two accidents that led to him sustaining injuries in his nose.
Growing up, Wilson put the issue of his misaligned nose behind him and got famous as an onscreen comedian and actor. He gained popularity with roles in Zoolander and Wedding Crasher. However, he is most commonly identified by his crooked nose. Find out more about it here and how it has affected his career.
Did Owen Wilson Break His Nose?
In an interview he had with the Los Angeles Times, Owen Wilson revealed that he broke his nose two times, and they both were before he started his career as an actor. Before he broke his nose for the very first time, Owen had a perfectly straight nose, but following the two incidents, his nose became noticeably misaligned, thereby drawing great attention to his face.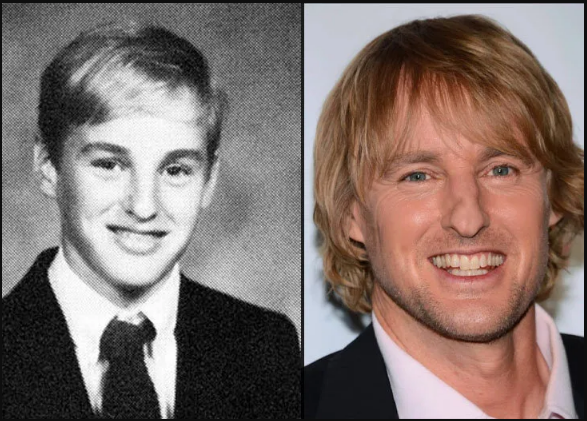 How Did Owen Wilson Break His Nose?
The first time he broke his nose, he was still a teenager at St. Mark's High School, Dallas. The incident happened during a typical fight between teenagers, which ended in Owen taking a hook to his nose that broke his nose. The second time Owen got his nose broken was during a football match with his friends.
Ever since then, his nose has remained crooked and does not fit with other symmetrical features of his face. In 2000, the comic actor had a motorcycle accident that sent him flying through the air, landing on his face. The impact of the fall might have further affected the shape of his already crooked nose.
Does Owen Wilson Talk About His Broken Nose?
The attention surrounding the shape of his nose is magnified by the fact that Owen does not readily talk about his nose. The first time he talked about his nose was during a 2001 interview with the Los Angeles Times. In the interview, he revealed that he doesn't understand why people make so much fuss over the shape of his nose.
Owen Wilson further stated that the shape of his nose would probably not be perfect, regardless of the incidents that broke it. The actor seems unbothered by the snide comments people make about his nose.
Has Owen Wilson Done a Nose Job?
Following the incidents that left his nose broken, Owen Wilson underwent plastic surgery procedures to correct the shape of his nose. The actor has had two rhinoplasty surgeries to correct the nose by operating on the deviated septum. However, the surgeries have only made his nose even more prominently misaligned.
Does Owen Wilson Have a Nose Scar?
Owen does not have an obvious scar on his nose following his surgical procedures and recovery. However, when closely inspected, the uneven line of his nasal linings becomes visible.
Side View of Owen Wilson's Nose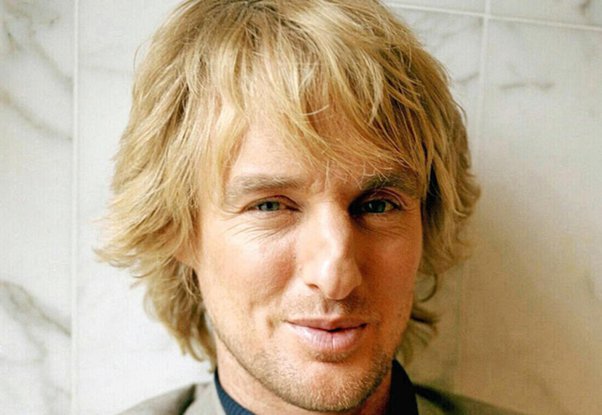 When looking at the full view of Owen Wilson's nose, its features may be unnoticed or relatively insignificant to the non-discerning eyes. But when viewed from the side, the crooked shape of his nose is much more prominent.
Owen Wilson's Nose Has an Online Fan Account
Owen Wilson's nose is so prominent that it has a Twitter account and has garnered a massive following, with real people supporting the page. The account @ItsOwensNose was created in September 2013 and has 178 followers. The account posts funny and political content to entertain its followers. However, it has been inactive since July 2020.
Owen Wilson's Nose Has Not Affected His Acting Career
The shape of Owen Wilson's nose does not affect the acting gigs he gets. The nose lends him a unique look that makes it easy for him to fit perfectly into any role, especially the comic roles he often plays. The actor has starred in numerous movies some of which are listed below.
Zoolander 2001
Wedding Crashers 2005
Midnight in Paris 2011
The Internship 2013
Night at the Museum 2014
No Escape 2015
The French Dispatch 2021
Marry Me 2022
Other Hollywood Actors/Actresses with Facial Scars
Aside from Owen Wilson, a good number of Hollywood stars and other famous celebrities also have facial and bodily scars. To some of these thespians, the scars they have come to define the characters they play on set while for others, it has not in any way affected their career. Below is a list of other Hollywood actors with scars.
J.R. Martinez's Facial and Body Burns
Martinez was a member of the 101st Airborne Division. In 2003, he was deployed to Iraq, and barely a month after his deployment, he drove into a landmine and more than 40 percent of his body received burns. Even after several surgeries and therapies, the scars on his face are still very obvious.
Harrison Ford's Chin Scar
The scar on Ford's chin is easily identified and has even been fitted into some of his movies like Working Girl and Indiana Jones. He got the scar when he tried putting on his seatbelt while driving, but lost control of the car.
Sanaa Lathan's Cheek Scar
Sanaa has a smooth scar on her right cheek, a result of a childhood accident with a kitchen oven while working on a lump of Play-Doh. She flaunts her scar proudly and had it worked into the plot of the movie Love and Basketball.
Tina Fey's Jaw Scar
When Tina Fey was just 5 years old, her face was slashed by a random stranger and this left a scar running along the left side of her jaw. Unlike Owen Wilson, Tina is very confident about her scar and constantly talks about it, even in her book Bossypants.
Queen Latifah's Forehead Scar
Queen Latifah has a scar that runs down the center of her forehead. She disclosed that she got the scar when she tripped over a phone cord at three years old. Latifah identifies the scar as a part of her and prefers not to have it covered up.
Catherine Zeta-Jones' Neck Scar
Catherine had a tracheotomy performed on her as a child, to enable her to breathe after an invasion by a virus. As a result, the actress has a visible scar on her neck. She doesn't allow make-up artists to cover up the scar as she believes it was one of the propelling factors behind her rise to fame.
Kaley Cuoco's Leg Scar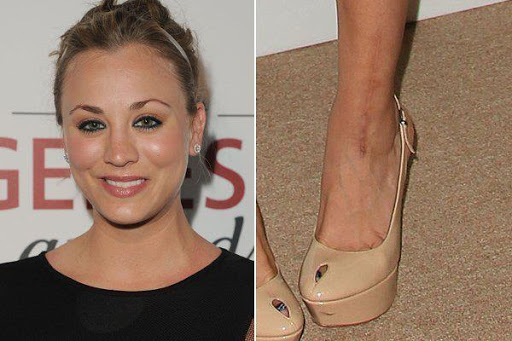 The actress has a scar that runs from her left foot up to her shin as a result of several surgical procedures she underwent to fix a broken ankle injury sustained from a horse-riding accident. Kaley does not let the scar restrain her as she proudly wears outfits to show it off.
Does Hollywood Discriminate Against Actors/Actresses with Scars
Owen Wilson and many other Hollywood actors have had successful acting careers with their obvious scars. These scars have done little to affect the roles they get, although some actors with facial or bodily scars somewhat get mainly villain and victim roles to play in movies. This has however been raised as a concern in some publications.