American rapper Jeezy is the father of four kids; two boys and two girls. They are 27 year old Jadarius Jenkins, 9 year old Amra Nor Jenkins, Shyheim Jenkins, whose age is not known, and Monaco Jenkins, who was born in 2022.
Jeezy's children are from his relationships with three different women, of which only two women are known. However, despite having kids from different women, Jeezy tried his best in keeping up with his fatherly duties to his kids. Meet Jeezy's kids, from the oldest to the youngest of them:
Jadarius Jenkins is Jeezy's Oldest Child
Date of Birth: June 18, 1996
Age: 27 years old
Mother: Tenesha Dykes
Occupation: Rapper, Fashion Designer
Jadarius Jenkins was born on June 18, 1996, in Atlanta, Georgia, the United States. He is currently 27 years old and is the oldest of Jeezy's kids. He became famous not only as a young rapper but also as the son of a famous American rapper, singer, songwriter, and actor. His mother is Tenesha Dykes, an entrepreneur and a co-owner of the music group FYS.
The young rapper and fashion designer got his high school certificate in 2015 from Georgia's Riverwood Academy. He further enrolled at Savannah College of Art and Design, where he graduated with a Bachelor's degree in Art and Design. The current relationship between the young Jadarius, his father, and other family members is unknown.
However, according to the 2012 controversy between Jeezy and his son, the young rapper can be assumed to be closer to his mother. Jeezy claims that his son's closeness to his mother is negatively influencing him. According to a police report, Jeezy assaulted his son and threatened to kill him. In his words, based on the police report, he stated, "I will put a bullet in your head right now."
However, the rapper claimed that he didn't physically touch his son but shoved him to the ground in self-defense. He further explained that he didn't make use of the words from the police report. Jeezy revealed that he told his son that he brought him into this world and could get him out of it.
Based on the report from TMZ, with the caption "I didn't hurt my son, my baby mama's a bitch," it was reported that Tenesha Dykes, Jadarius' mother, was brainwashing her son to squeeze out every penny he could get from Jeezy. This controversy made the public believe that Jeezy and his oldest son don't have a healthy relationship, though they might have made up for their lapses.
Meet Jadarius Jenkins' Mother, Tenesha Dykes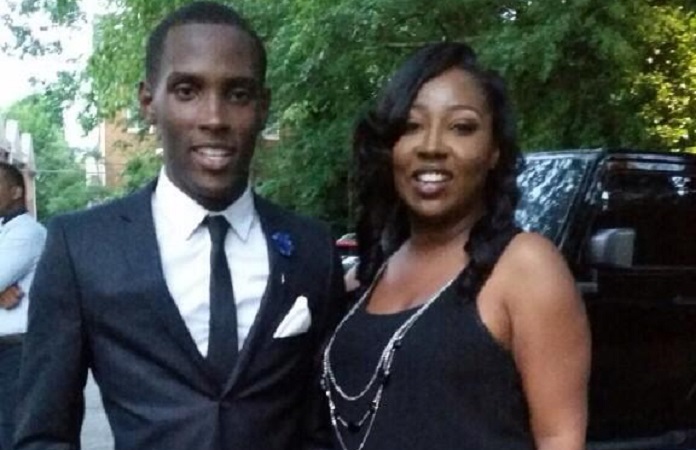 Tenesha Dykes is famously known as the ex of the American rapper Jezzy. She is seen to keep a low profile as details of her age remain under wraps. However, she is identified as an entrepreneur and the co-owner of FYS Music Group on her Twitter account.
She is also seen to be very active on Instagram, with the Instagram account @ttgardner77. Tenesha has established a strong bond with her son Jadarius, which some reports claim is affecting the relationship of her son with his father, Jeezy.
Shyheim Jenkins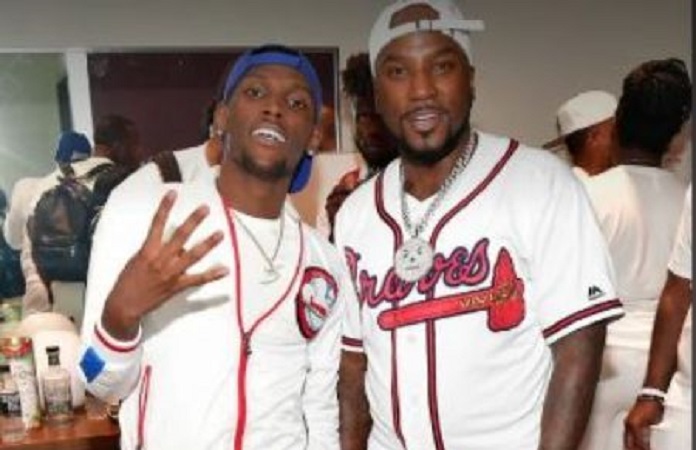 Shyheim Jenkins is the second child in the order of Jeezy's kids, which also contributed to his fame. He is seen to be a very private person as he has managed to shy away from the spotlight despite having a famous father. His exact age cannot be pegged as his date, month, and year of birth have been kept out of the media.
Likewise, facts relating to who his mother is, remain unclear, although some reports have it that he shares the same mother with Jadarius. As much as he keeps a low profile, his pictures are seen flaunted on his father's Instagram page, which leaves us with the impression that he has a healthy relationship with his father.
Amra Nor Jenkins
Date of Birth: February 27, 2014
Age: 9 years old
Mother: Mahlet Mahi Gebremedhin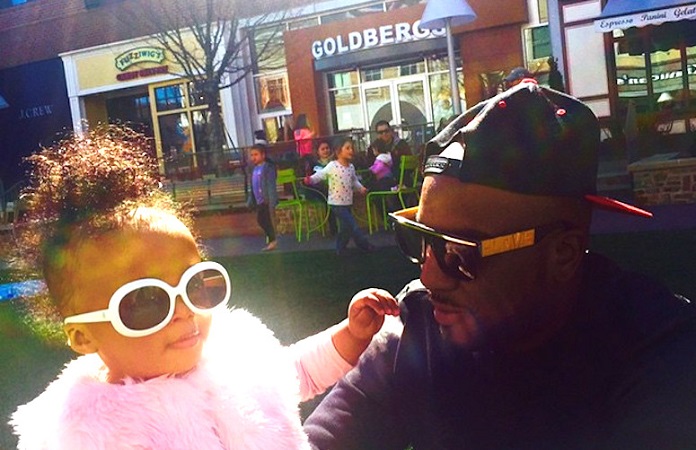 Amra Nor Jenkins, born on February 27, 2014, is famous for being one of Jeezy's kids. She is the first daughter of Jeezy and Mahlet Mahi Gebremedhin. The 9 year old celebrity kid is the third in the order of Jeezy's kids. Though information regarding her educational level is under wraps, she should be in her grade class based on her age.
She has been under the custody of her mother ever since the relationship between her parents ended. Jeezy and Mahlet separated because of the relationship between the rapper and Jeannie Mai. Amra's parents also went through a legal struggle over who should get primary custody of her. Reports have it that Jeezy currently pays child support to Mahlet Mahi Gebremedhin for having custody of his daughter.
A Look At Amra Nor Jenkins' Mother, Mahlet Mahi Gebremedhin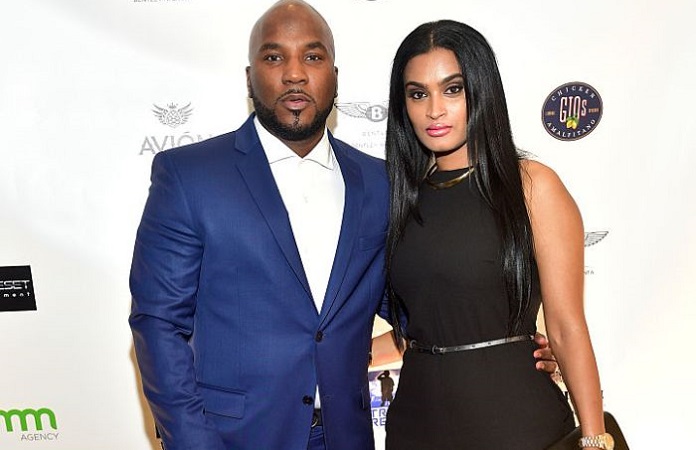 Mahlet Mahi Gebremedhin is a singer who is famously known as the ex-girlfriend of the American rapper. Not much is known about her personal life, but reports claim that the singer is of Ethiopian ethnicity but has American nationality. It is reported that her relationship with the rapper started back in 2010. Mahi and Jeezy dated for six years before they got engaged in 2016.
They had their daughter in 2014. They have since called it quits after being together for nine years. In the meantime, Mahi was granted custody of her daughter Amra.
Monaco Jenkins
Date of Birth: January 2022
Mother: Jeannie Mai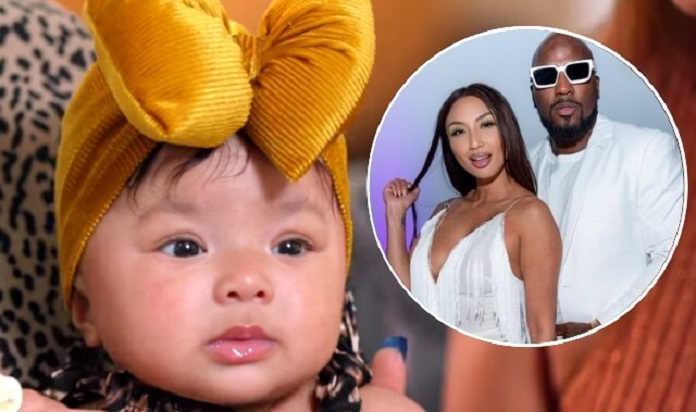 Monaco Mai Jenkins, born on January 2022, is the last child and the second daughter of Jeezy. She was born in the United States, thereby holding an American citizenship. Her fame is based on the fact that she is the daughter of Jeezy and Jeannie Mai. She is the only child of her mother, Jeannie Mai, who is a Daytime Emmy Award-winning host, stylist, and actress.
The celebrity kid is not on any social media platform. However, her pictures can be found on her parents' social media platforms.
Who is Monaco Jenkins Mother Jeannie Mai?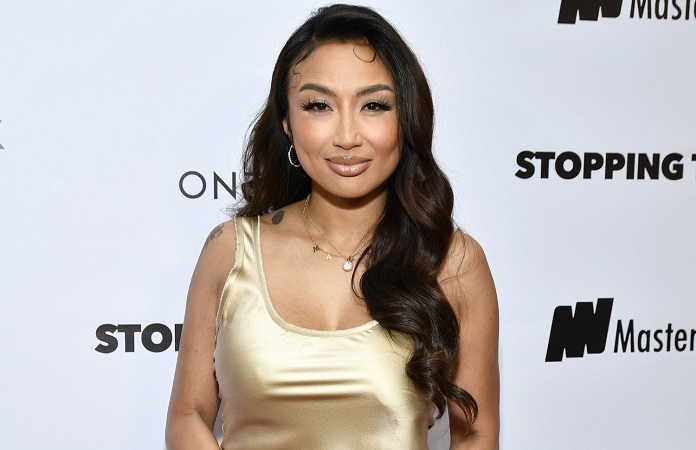 Jeannie Mia Jenkins, born on January 4, 1979, is a television personality and stylist who is redefining the entertainment and fashion industries. Born in San Jose, California, Mai's ancestors are half Chinese and half Vietnamese. Her parents' names are simply identified as James and Olivia's.
She did her high school at Milpitas High School in California. At the age of 18, Mai became interested in the fashion industry and decided to work as a makeup artist for MAC Cosmetics. She has worked with top celebrities like Alicia Keys, Jennifer Aniston, Kelly Osborne, and Christiana Aguilera. She is a co-host on the popular television series The Real and has won numerous awards, including an Emmy.
Despite her rocky 11-year marriage to her former husband, Freddy Harteis, and the fact that they had no children, she started a relationship again and is happier than ever. She got married to rapper Jeezy on March 27, 2021. They are living their best life as a couple and are parents to their beautiful daughter, Monaco Mai-Jenkins.