Welven Harris, popularly known as Welven Da Great, is an Instagram celebrity. The internet has made stars out of several people in the 21st century for diverse reasons. Welven Da Great attained internet fame when his comedy video titled Deez Nuts went viral in March 2015. The title of the video originates from an eponymous track on the 1992 Dr Dre album The Chronic.
After his video went viral, Welven Da Great became an overnight sensation. You know you are famous if you are known by a lot of people. However, when already famous people get to know about you and want to associate with you, then you are made. That has been the case of Instagram star Welven Da Great. Ranging from American model Amber Rose to professional wrestler Jeff Cobbs and even music mogul Dj Khaled, Welven Da Great is the celeb that other celebs want to be with.
In May 2015, having been inspired by the Instagram star, famous American rapper Kendrick Lamar starred as "Welvin Da Great" in Taylor Swift's star-studded Bad Blood video. Eventually, Welven began a series of webisodes on YouTube which detail his day-to-day activities. He equally launched a video game in October 2015.
His Bio
Welven Harris was born on May 31, 1988, in Long Beach, California, United States. He was raised by his aunt alongside his cousins. From a young age, Welven has always been hilarious. However, while growing up, he was a victim of bullying on several occasions.
Welven Da Great first got famous after his video tagged Who Don't Got No Bitches? with the catchphrase "Got Em" went viral. The video was reposted by a number of A-listers including Kevin Hart, Russell Simmons and Martin Lawrence. The video was followed up by another titled Deez nuts which became even more popular than the first.
Welven Da great first uploaded the Deez nuts video on Instagram in March 2015. The video garnered over 58,000 views in the first month. As a result, his social media following soared high with his Instagram followers reaching over 1 million. However, he fell victim to internet hackers and had to start his account all over.
Beyond his viral videos, Welven Da Great also owes his fame to his contagious personality. Where ever he goes people are usually really receptive of him. Thanks to the worldwide reach of the internet, Welven has fans all over the globe.
However, some are of the opinion that he's being exploited for fame and money but the internet celebrity admits that he enjoys all the love he's been getting. Moreover, Welven's manager Anthony "Lefty" Bradford claims that he began recording Welven Da Great 4 years before he became popular.
Disability
Many who come across Welvin Da Great tend to think he has some form of disability. Well, the Instagram star has admitted that he suffers a medical challenge. However, his family and manager prefer not to reveal the specific challenge he has.
Due to the disability, Welven didn't have it very easy growing up. According to him, he was usually teased and bullied. He is fortunate to have very supportive and encouraging family members who always treated him with love and dignity. Even though he has achieved some level of fame, they still give him all the care and support he needs every step of the way.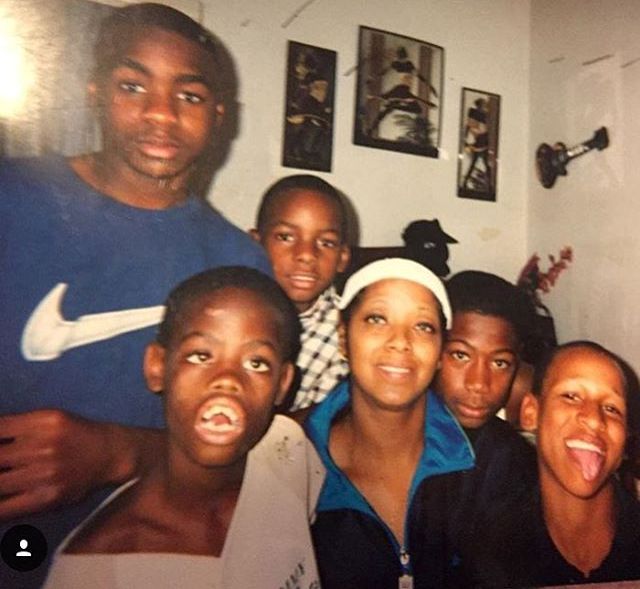 Welven Da Great's Girlfriend
Wherever he goes, Welven Da Great receives so much love from his fans, especially the ladies. Therefore it was quite confusing whether or not he had a girlfriend seeing that the internet is littered with pictures of the Instagram star and different hot ladies.
It turned out Welven has a girlfriend as revealed in a video he shared via YouTube in October 2017. The identity of the lady was however not revealed. But the two packed on a lot of PDA on that video that everyone just assumed she was the one.
Net Worth
Thanks to his celebrity status, Welven Da great now gets paid to make appearances at shows, parties and other such events. Currently, he gets paid not less than $4,500 to make brief appearances and socialise at events. Talk about the good life!
There are varying figures on what the internet sensation is worth at the moment. His net worth is currently placed between $100,000 and $300,000. For one who gets paid to have fun, Welven Da Great's net worth is certainly going to get higher.
See Also: Ethan Bradberry, Biography, Family Life, Affairs and Quick Facts
Why Was He Arrested?
In April 2015, rumour filtered through that Welven Da Great had been arrested. It was alleged that he had sexually assaulted some women at a nightclub. However, the rumour turned out to be false. Both the arrest and the allegations of sexual misconduct were unfounded.
The Instagram star granted an interview alongside his manager Anthony "Lefty" Bradford to clear the air on the matter. Welven attributed the rumour to "haters".