Prince was not bisexual or gay. The iconic American singer was straight, as he loved women and was involved in relationships with many of them during his lifetime.
Prince had been in the spotlight since he kicked off his music career and became known globally because of his androgynous appearance. This further fueled the speculations about his sexuality, which have continued to spread since his death. Though he has managed to put the public in a twist, here is all to know about his sexuality.
Was Prince Gay?
Prince's sexuality piqued the interest of the public from his life until after his death, following his controversial dressing and a number of other reasons. The singer became a hot topic for discussion after he shared his thoughts about gay marriage and abortion with Claire Hoffman, a New York writer.
The singer was asked his opinions on gay marriage and abortion by the writer. He stated that God came to earth and saw people sticking it wherever and doing it with whatever, and He just cleared it all and was like enough. Many of his gay fans were disappointed, and he was met with a barrage of criticism. Many of them stated that he turned his back on them, which made him a star and tagged him as a homophobe.
Meanwhile, Prince did not bother to defend himself in the heat of the backlash. Rather, some of his close friends reacted on his behalf, stating that he wanted to balance the equation on marriage. They went on to say that he was misunderstood.
With this, it is clear that the singer is a straight black man who loves to mix creativity with his art. In addition, he is considered straight as he has been linked to several women in the past. This notwithstanding, it has been speculated that the singer was associated with many labels.
Some People Said Prince was Gender Fluid / Queer
Prince was considered to be gender fluid because of the way that he fused gender into his music. This was evident in his fashion sense and culture. This gave the queer and non-binary community a platform to express themselves and helped to normalize gender fluidity in America. It also made others who are members of the LGBTQI+ community embrace who they are.
The singer's song lyrics also helped to fuel the claims of gender fluidity and queerness. In the song, I Would Die For You, which was sung by Prince in the 1984 American drama film Purple Rain, he made a gender-fluid remark that put the public in suspense. In the lyrics, he stated in his words, "I am not a woman, I am not a man; I am something you will never understand."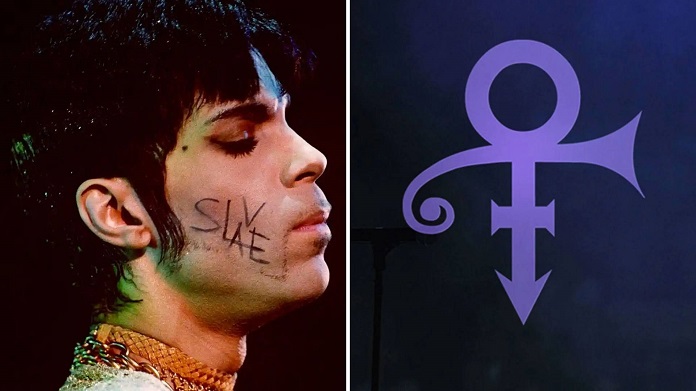 This made many who have been contemplating his sexuality tag him as gender fluid. In 1993, Prince also attached his name to a mysterious symbol that consists of symbols for males and females. At this time, the singer was considered queer and a supporter of LGBTQI+.
Why Did Prince Attempt to Distance Himself From the LGBTQ Community?
Prince was considered a gay icon because of the role he played in the LGBTQI+ community with his music. He rose to stardom singing songs that helped those who were not proud of their sexuality embrace it. This made many people within the community see him as an idol.
However, in the later years of his life, he became less connected with the LGBTQI+ community. He reportedly became a staunch Jehovah's Witness in 2001. This became a big blow to the gay community as they know that the faith of the religion strongly kicks against their sexuality. This was evident in his comment about gay marriage and abortion.
Prince made a turn, but the LGBTQI+ community was not having it and still considered him their idol. In 2013, he went on to release a song titled Da Bourgeoisie which contains lyrics that many saw as biphobic or anti-gay.
Was Prince Married?
As earlier stated, Prince was straight as he was married twice in his lifetime. Here is all to know about the late singer's ex-wives and previous relationships.
Prince was Married to His First Wife, Mayte Garcia, For Two Years
Mayte Garcia, a backup singer and dancer, was the first woman that the singer got married to. They met way back in 1990, and after dating for about six years, they leveled up their game. The duo got married in 1996 on Valentine's Day. After their wedding, the two embarked on the journey of becoming parents for the first time.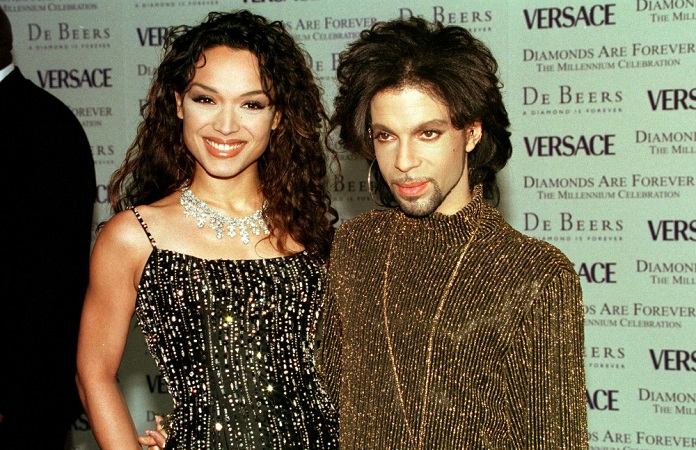 Prince revealed that the greatest thing that happened to him during that period was the way that he saw women. He also made it known that the pregnancy journey had a strong impact on him and made him have the utmost respect for women.
When their baby was born, Mayte revealed that the singer's joy knew no bounds. Unfortunately, they lost their son to Pfeiffer's Syndrome seven days after he was born. However, the death of their son and the singer's infidelity caused their marriage to hit the rocks.
Mayte Garcia revealed that Prince humiliated her and made her feel banished. She felt her strength leave her and couldn't fight back anymore. In 1998, they went their separate ways, and by 2000, they divorced officially.
Prince's Marriage to His Second Wife Ended After Five Years
Prince moved on pretty fast after he got divorced from his first ex-wife and remarried after a year to Manuela Testolini. There are no details of how the duo met, but she reportedly worked for Prince's charity known as Love4OneAnother.
They got married in a private wedding in 2001 and lived together for five years before they called it quits. In 2006, Manuela Testolini filed for an annulment, and they had an amicable separation. However, neither of them came out to reveal the reason for their divorce.
At the time of the divorce, Manuela Testolini's lawyer revealed that the divorce was very difficult for the singer. The singer never wanted it for himself, but he didn't counter-sue but tried to get everything resolved.
Manuela Testolini revealed that her marriage to Prince was an eye-opening experience that exposed her to what show business was like. She continued that it was not her wish to gain the public's recognition, but it was a great experience as it helped her start her own business.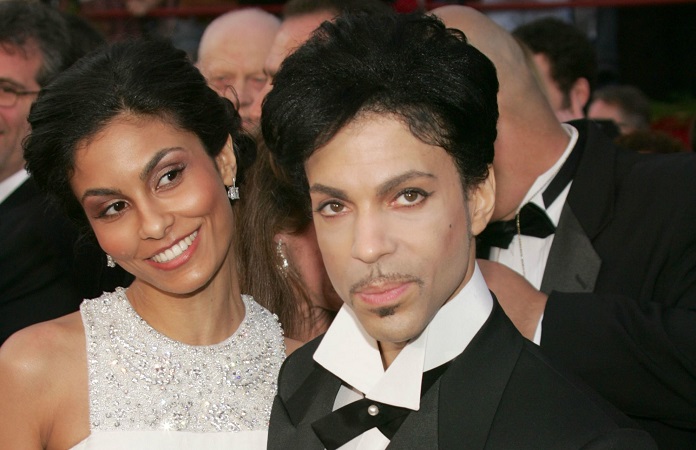 Mayte Garcia and Manuela Testolini have, over the years, become good friends and are members of an exclusive club. Aside from the two women that Prince got married to in the past, he has been involved with other women. These women are Dennis Matthews, Anna Fantastic, Charlene Friend, and Delilah.