Jonathan Larson was not gay, but he sparked a lot of conversations about his sexuality, especially because he was very close to the gay community and had friends who were openly homosexual. He was never married (to either man or woman) but had one known relationship with Victoria Leacock.
What was Jonathan Larson's Sexuality?
According to multiple credible reports online, Jonathan Larson, the author and creator of 'Rent,' was straight. He was known to be romantically involved with many women while alive, some more notable than others. However, by now, we already know that rumors aren't always founded in a vacuum. In Jonathan's case, he spent significant amounts of time with members of the gay community, and his closest friends were part of the LGBTQIA community.
Also, his stories revolved heavily around themes of drug addiction, homophobia, and the cultural cocktail that was New York City. The similarities between his life and his stories were too glaring, or so the public thought. Remember also that in the eighties and nineties, HIV was as good as a death sentence, as there were no readily available treatments like we have these days.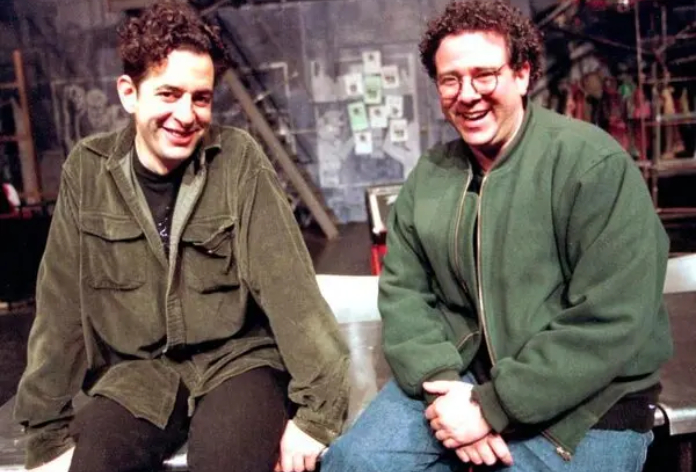 This is why, after it was discovered that close friends of his had died of the dreaded disease, people began to have theories about Larson's life. Years before his tragic death, about three of Jonathan Larson's close friends had tested positive for HIV, which later claimed their lives. They were Pam Shaw, whom Larson had had sexual relations with, Ali Hertz, and Gordon Rogers.
All three died while in their early thirties, with Ali passing away in 1992 while Gordon and Pam followed in 1995. When Larson died the following year in 1996, the AIDS rumors were heavily rotated in gossip circuits because AIDS was generally seen as a "gay" disease due to the high number of homosexual men who passed on from the disease during that period.
So, Was Jonathan Larson Gay?
From several indications, it certainly looked like Larson was gay, or at least had died from the immune ravaging disease. But the autopsy reports finally put all the rumors to sleep. Other trusted sources that were privy to Larson's life claimed that he was a ladies' man who flirted a lot. And so, there was never any evidence to suggest he was ever sexually attracted to anyone but women.
Who was Jonathan Larson's Wife or Girlfriend While He was Alive?
Jonathan Larson certainly had a lot of girlfriends during his lifetime, but he never got married while he was alive. There was also no indication that he was planning to walk down the aisle anytime soon with anyone before he died. The creative had just finished his musical drama and was getting set for 'Rent's' debut on Broadway at the Nederlander Theatre in April 1996.
He did have several girlfriends, though, some of whom will be talked about in the next paragraphs. But it seemed like Larson had a problem with maintaining relationships in the long run, and he was even referred to as being promiscuous during his younger years.
Jonathan Larson's Relationship History
Perhaps Jonathan's most notable relationship was the one he had with Victoria Leacock. They met in 1981 at college in Adelphi University. At the time, 21-year-old Larson was in his senior year, while Victoria was only a freshman and was 17 years old.
According to Victoria Leacock, Larson was performing a play onstage when she saw him for the first time. She also alluded to being in love for the very first time after seeing him. Regarding their relationship dynamic, Victoria explains that Larson liked her mainly because of her exotic looks and eclectic lifestyle choices.
Another major reason why he was so attracted to her was that her father had connections in the theater industry. Victoria's father was Richard Leacock, a renowned director of cinema verite documentaries, while her mother Marilyn West was a popular fashion model and painter.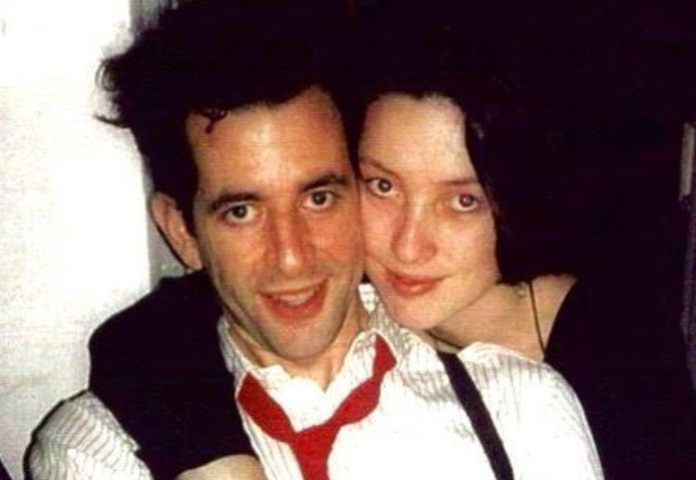 Well, their relationship didn't last anyways. Victoria spoke about Larson's one-track mind as the culprit, saying he was too focused on his cinematography career and didn't have much time for her.
The two remained friends anyway, and Victoria became a confidant of sorts. She even produced the movie 'Tick…Tick… Boom!', a film adaptation of Larson's book of the same title released in 2001.
Before his death, he was said to be in a relationship with a certain Susan. Unlike his relationship with Victoria, this one was shrouded in a lot of mystery. What we know about Susan is that she was a dancer who became a teacher while dating him. It isn't clear whether they were still together at the time of his death, however, as Susan has remained largely unknown since then.
In the Netflix movie 'Tick, Tick… Boom!' which is an autobiography of Jonathan, Susan is portrayed by Alexandra Shipp.
Jonathan Larson Died a Few Days to His 36th Birthday
Jonathan Larson is a talented artist who was born on February 4, 1960, in Mount Vernon, New York, to Nanette Notarius (mother) and Allan Larson (father). Although he was White, his family is of Jewish ethnicity and practiced Judaism. Larson also had Russian roots, courtesy of his paternal grandfather.
Jonathan's parents encouraged him to pursue music classes, and at a very young age, he became proficient at playing the trumpet and tuba. A graduate of Fine Arts from Adelphi University, Johnathan kicked off his music career first. He started by writing and composing songs, first for cabaret productions and then for theater musicals. His career began to drift from songwriting to scriptwriting, and his stories were mainly focused on issues that plagued the early nineties—drugs, sex, AIDS, gay rights, and more.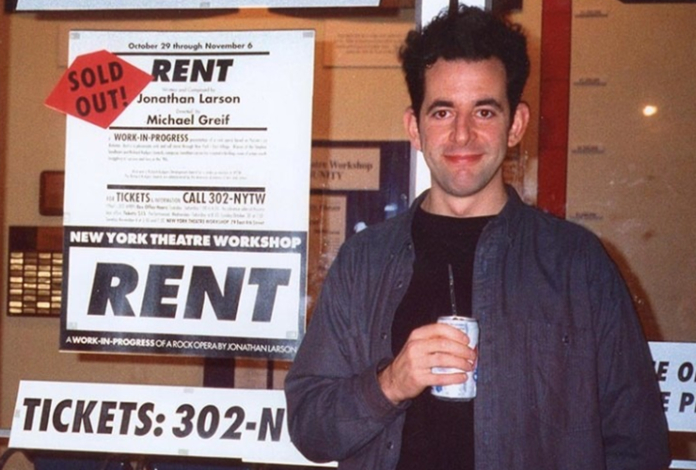 The cause of his death was reported as Marfan Syndrome, which caused an aortic aneurysm that led to Jonathan Larson's suffocation and subsequent death at the age of 35 – just a few days to what would have been his 36th birthday. Unfortunately, because Larson was close to many gay, HIV-positive artists, many rumors about his having been gay and AIDS being the cause of his death were peddled in the news.
Nevertheless, Larson's legacy is still alive as more people than ever are more curious about what the author/composer's life was like. Our searchlight is mainly going to focus on his sexuality and what his love life was like while alive.