Wanda Sykes is an American actress, writer and comedian. She came into prominence as a writer for The Chris Rock Show, a position for which she won a Primetime Emmy Award in 1999. She steadily became recognized for her work in entertainment and by 2004, she was named one of the 25 funniest people in America by Entertainment Weekly. She later got a role on The New Adventures of Old Christine as Barb Baran.
Barb Baran was the best friend to the titular character and also her colleague at work. Her character had a dry sense of humour and she was rarely enthusiastic about any of Christine's numerous plans.
She was also cast in Curb Your Enthusiasm. But beyond her roles on television shows, she has also appeared in several movies including Monster-in-Law, My Super Ex-Girlfriend, License to Wed, Evan Almighty, Barnyard, Over the Hedge, Ice Age: Continental Drift and Ice Age: Collision Course, Rio, and Brother Bear 2.
Bio
Wanda Sykes was born on the 7th of March, 1964 in Portsmouth, Virginia. She was raised in Washington, D. C. by her parents – Marion and Harry. Her mother was a banker while her father worked at the Pentagon. She attended Arundel High School in Maryland and then Hampton University where she studied Marketing. She was also a member of the Alpha Kappa Alpha sorority while at Hampton University. After university, she worked for non-other than the National Security Agency (NSA) for five years as a contracting specialist.
The NSA is an American national intelligence agency under the United States Department of Defense and it is known all over the world for gathering and processing information through covert means for intelligence and counterintelligence basis. Clearly, she had a privileged upbringing and a good start to life.
Wanda Sykes Wife, Kids & Family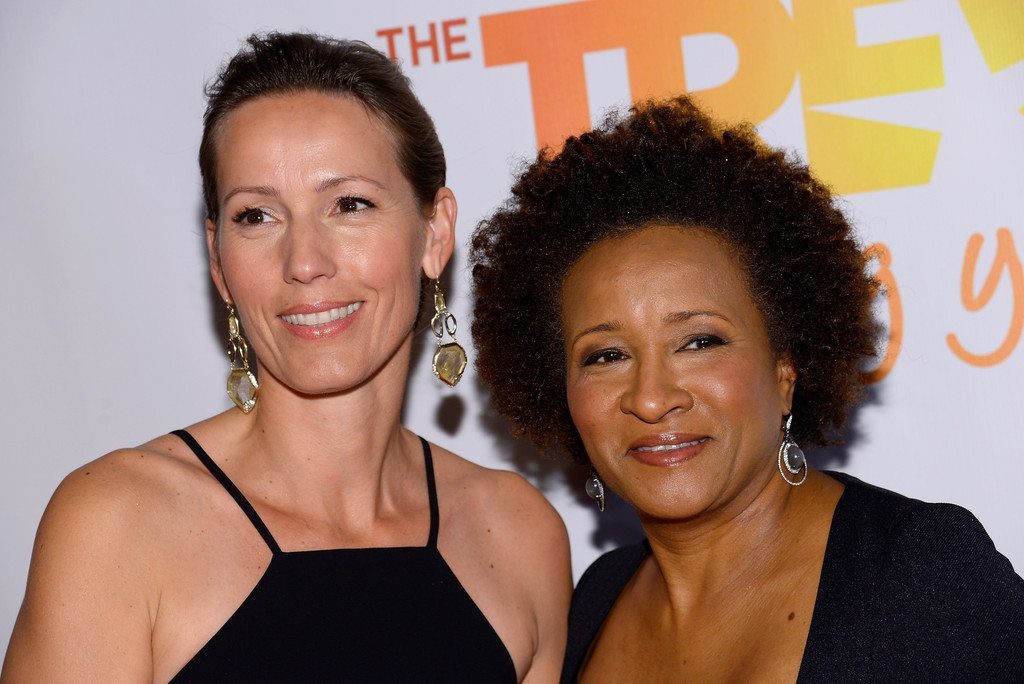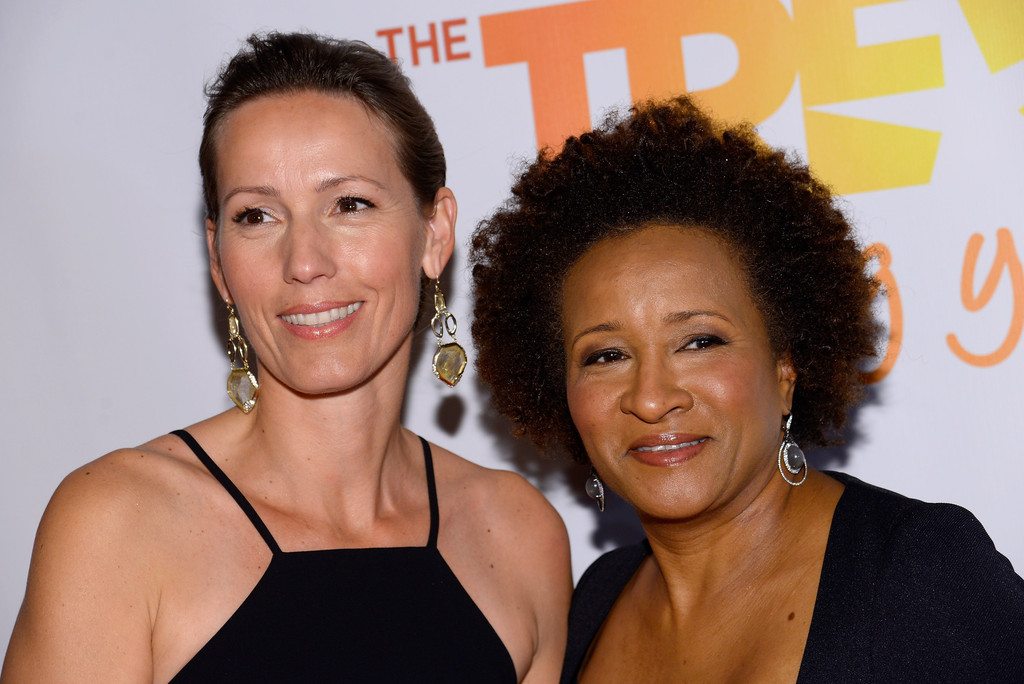 In 2008, Wanda came out as a lesbian while at a Same-Sex marriage rally. Unknown to the world, she had married her girlfriend and partner – Alex Niedbalski. Wanda and Alex met in 2006 and by 2009, Alex gave birth to their children – son, Lucas Claude and daughter, Olivia Lou – fraternal twins.
Wanda only came out to her family when she was in her forties and as expected, her very conservative parents found it very difficult to accept. They refused to attend her wedding and this lead to a short period of estrangement between the family members. The family have now reconciled and her parents are very involved in their grandchildren's lives.
During her appearance on The Ellen DeGeneres Show in 2011, she announced that she was diagnosed with ductal carcinoma in situ (DCIS). She opted to have a bilateral mastectomy even though DCIS is a non-invasive breast cancer.
Currently, she splits her time between Philadelphia and Los Angeles.
Ex-Husband Dave Hall
Prior to coming out as gay, Wanda was married from 1991 to 1998 to record producer, Dave Hall who is famous for his work on What's The 411? – Mary J. Blige's debut album. He also worked with Madonna on her album, Bedtime Stories in which he co-wrote and co-produced several tracks on the album.
He has also worked with several artists including Brownstone, Joe, Janet Jackson, Usher, Donell Jones, and Mariah Carey.
Read Also: Octavia Spencer Married, Husband, Boyfriend, Net Worth, Weight Loss, Wiki
Net Worth & Career
Wanda Sykes currently has a net worth of $6 million. For an actress and comedian who has been working for decades, you can say that amount is well deserved.
She got her start in 1998 when she appeared in the 1998's Tomorrow Night. After which she appeared in Nutty Professor II: The Klumps, alongside Eddie Murphy and Janet Jackson. She also appeared in Down To Earth, Pootie Tang, Monster-In-Law (with Jane Fonda and Jennifer Lopez), Clerks II, My Super Ex-Girlfriend, License To Wed, The Hot Flashes, Bad Moms, A Bad Moms Christmas, Snatched and Evan Almighty – and those are not all on her list of movies.
For television shows, after The Chris Rock Show, she appeared on The Drew Carey Show, Wanda At Large, Chapelle's Show, Will & Grace, Drop Dead Diva, Futurama, The Simpsons, Alpha House, Black-ish, Real Husbands of Hollywood, Bob's Burgers and Broad City.
For someone who got a late start in the industry, you have to admit that her body of work is pretty impressive. She won the American Comedy Award for "Outstanding Female Stand Up Comic" in 2001. She also won a Comedy Central Commie Award for "Funniest TV Actress in 2003". Not bad.