Vin Diesel's parents are Delora Vincent and Irving Vincent (his stepfather). While the identity of his biological father is currently unknown, his stepfather, Irving Vincent, is a retired acting instructor and his mother, Delora Vincent, was an astrologer and a psychologist. 
Since his acting debut in the 1990s, Vin Diesel, whose real name is Mark Sinclair, has become one of the highest-grossing actors in the world thanks to the Fast & Furious franchise. Vin worked extremely hard to establish himself as a household name in the Hollywood movie industry. However, to a large extent, his parents provided him with the inspiration that helped him achieve his fame. Read on as we shed more light on who Vin Diesel's parents are.
Who Is Vin Diesel's Dad?
Irving Vincent is the stepfather of Vin Diesel. The identity of the actor's real father has always been kept under wraps because the actor knows little about him. Following this, his name, occupation, details of his birth, and ethnicity has been kept in obscurity. However, since Vin Diesel's mother, Delora Vincent, got married to Irving, he took up the role of a father and played it effortlessly.
Vin Diesel's stepfather, Irving Vincent, is from Alameda, California, United States. He was born on November 4, 1925, to Anthony Vincent and Lois F. Drew, who are both currently late. There is little or no information available about his personal life, which includes where he had his education and what he studied.
Irving H. Vincent has worked as a theatrical manager and acting teacher in the past. He has experience working as an avant-garde theatrical director in a Greenwich Village housing project for artists. He later quit his position as a theatre manager and began a career in television and film education.
Irving H. Vincent Inspired Vin Diesel Into Acting
Vin Diesel could find his feet as an actor because of the foundation laid by his stepfather. He introduced him to the film industry while he was still an acting coach. He allowed him to participate in many theatrical productions and as well as work for his company. In addition, Irving assisted Vin Diesel in getting roles in Hollywood and Off-Broadway shows.
Presently, Vin Diesel's father has resigned from his career in the entertainment industry. He has moved to his hometown in Westbeth, in New York City, the same place where he raised Vin Diesel and his brother, Paul.
Meet Vin Diesel's Mom
Delora Sinclair Vincent is the mother of Vin Diesel, who by birth is named Mark Sinclair. She was born in New York City, United States, to Angus McBain Sinclair and Carmen Lucille Wells on August 12, 1939. Vin Diesel's mother is of white ethnicity and also has English, German, Scottish, and Irish roots. Due to her birthplace, Delora is an American citizen who was born under the Leo Zodiac sign.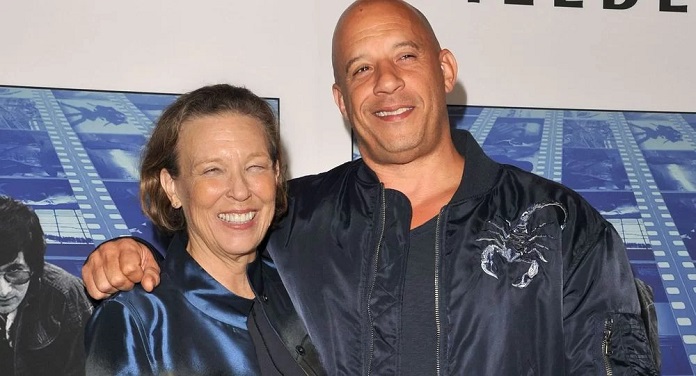 Based on information from various sources, Delora Vincent took up a career as a psychologist. However, reports also have it that she was also an astrologer. Meanwhile, it is still unclear if she still practices any of the professions at the moment.
Delora Vincent Previously Failed Marriage Gave Rise To The Birth Of Mark Sinclair (Vin Diesel)
Prior to her marriage to Irving Vincent, Delora Vincent was once married to a man whose identity has been kept from the media. To this end, details of how they met and how long they dated before tying the knots are unclear. Also, she did not disclose the kind of wedding that they had and the reason for their split.
According to reports, her relationship with her mystery husband gave rise to the birth of Vin and his twin brother Paul. Delora Vincent disclosed that her former husband left her when she was pregnant with her twin boys. She further stated that after their separation, she raised her sons all alone for several years before giving in to love again.
She Inspired Vin Diesel Into Making His Own Movie
Vin Diesel has always maintained a very close relationship with his mother. Based on reports from sources, Delora Vincent inspired the Fast and Furious star to make his own movies. She achieved this when she gave him a book, titled Feature Films at Used Car Prices. The actor confirmed that it was only after he read the book that he got the inspiration to venture into making his own movies.
Vin Diesel's Parents, Irving and Delora, Tied The Knot in 1970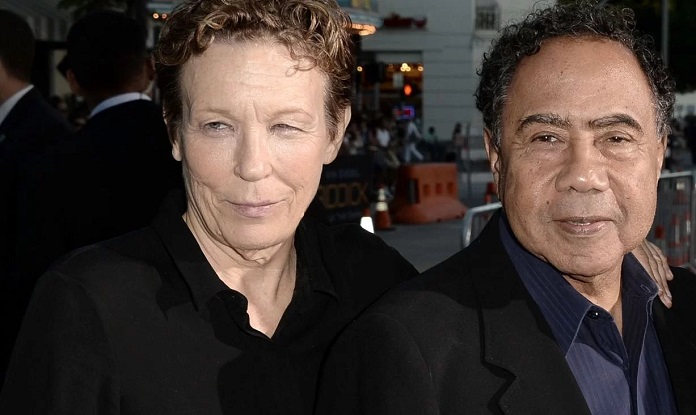 As previously stated, Delora decided to give love another chance when she met Irving Vincent. Details regarding when they met each other, how long they dated, and when they got engaged were not made public. However, reports have it that the couple took their vows in 1970. They have been together for 53 years and have achieved a lot together.
Vin Diesel Has A Twin Brother
Paul Vincent is Vin Diesel's twin brother. He is also active in the movie industry and works as a sound editor. As a sound editor, he worked on his brother's film, Multi-Facial. Aside from that, he has kept his other credits under shade.
Meet Vin Diesel's Half Siblings
Irving Vincent's marriage with Delora Vincent gave rise to two children, a daughter named Samantha Vincent and a son named Tim Vincent. Just the same way Irving helped his son, Vin Diesel, gain entrance into the Hollywood movie industry, he also helped his daughter Samantha.
Samantha Vincent is currently a popular actress, producer, and executive movie director. She has directed some movies and television shows, including Fast Five, Fast & Furious 6, Furious 7, and Riddick. She is still active in the industry and is expected to have more movie credits.
Tim Vincent, born on November 4, 1972, also took up a career in the movie industry as an actor and television presenter.
Vin Diesels' Dad and Mom Are Proud Grandparents
The actor's parents are not just proud to be the parents of a globally acclaimed Hollywood actor and producer, they are also happy grandparents to Vin's three children.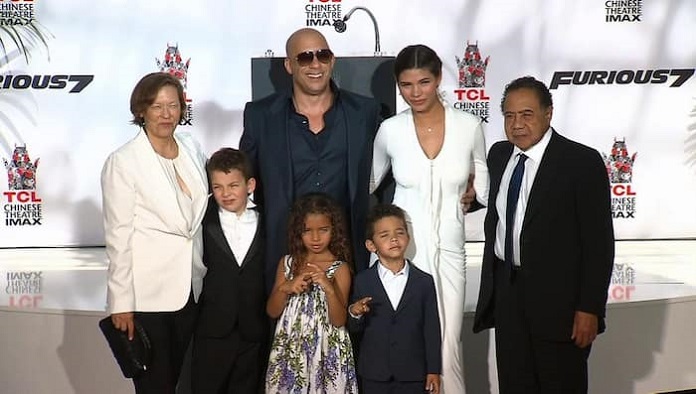 The Fast & Furious star and his wife, Paloma Jimenez, made Irving and Delora grandparents for the first time when they welcomed their first child, Hania Riley Sinclair on April 2, 2008. Vin Diesel's parents also got their second grandchild in 2010 when the couple welcomed their second child, Vincent Sinclair.
In 2015, the couple also welcomed their second daughter, Pauline Sinclair, making them grandparents for the third time. Vin Diesel's parents have been spotted on red carpets severally with their grandchildren.