Usher Raymond III was an American minister and the father of Usher Raymond IV, the famous RnB icon. Usher's father died at the age of 52 from liver failure.
Unfortunately, Usher Raymond Snr. lived a very controversial life. His family members revealed that he lived a hedonistic lifestyle and cared very little for anything else, including his family. There seem to have been truths to this outrageous claim since he and his son didn't have the best of relationships before his death in 2008. Here is everything you need to know about Usher's late father.
Summary of Usher Raymond III Bio
Full Name: Usher Raymond III
Nickname: Urkie
Gender: Male
Date of Birth: 1955
Usher Raymond III Age: 52 Years Old (at time of death)
Ethnicity: African American
Nationality: American
Sexual Orientation: Straight
Religion: Christianity
Marital Status: Married
Usher Raymond III Wife: Joneeta Patton
Usher Raymond III's Children: Tomika Johnson, Ursula Parson, and Ushyra Raymond (Daughters); Shelly Lusk and Usher Raymond IV (Sons)
Parents: Usher Raymond Jr (Father) and Evangelist Ernestine Carter (Mother)
Siblings: Duane Raymond, Dorian Raymond, Eric Perkins, and Fred Roddy (Brothers); Wava R. Brooks, Linda Raymond, Raynor Davis, Rena Oden, Blondell Roddy, Connie Raymond (late), and Alice Connerly (Sisters)
Usher Raymond III Height in Inches: 71 Inches (5 Feet 11 Inches)
Famous for: Being RnB Singer, Usher Raymond's Dad
Usher Raymond III was Born and Bred in Chattanooga, USA
Usher "Urkie" Raymond III was born in 1955 in Chattanooga, Tennessee, in the United States of America. He was born to Usher Raymond Jr, a pastor, and his wife, Ernestine Carter, who was an evangelist. He grew up in a very large family with tons of siblings, even though some of them were born from his father's extramarital affairs. In conclusion, Usher Raymond III grew up with three brothers and seven sisters, making his siblings number 10 in total.
Usher Raymond III attended Howard High School, where he matriculated in 1973 at the age of 18. In high school, he played sports and was the captain of his school's basketball team—The Hustlin' Tigers.
After this, Usher proceeded to the Motlow State Community College and graduated in 1977. His course of study was not recorded anywhere. As a college student, Usher Raymond III was a member of Greater Friendship Primitive Baptist Church as well as an instructor for the Overcomers Organization.
What Did Usher Raymond III Do For a Living?
As a young man, Usher Raymond Snr. was never a famous figure like his son. However, he was a very charismatic and popular person in his hometown. He was a pastor and oversaw the Chapel of Taylor Fune in Tennessee. He also did a lot of volunteer and community work as a college student.
Nevertheless, Usher Raymond III wasn't worth much at the time of his death. He never established a career that enabled him to earn much and being a pastor in America as a Black man in those days didn't guarantee wealth.
His First Marriage Ended in Divorce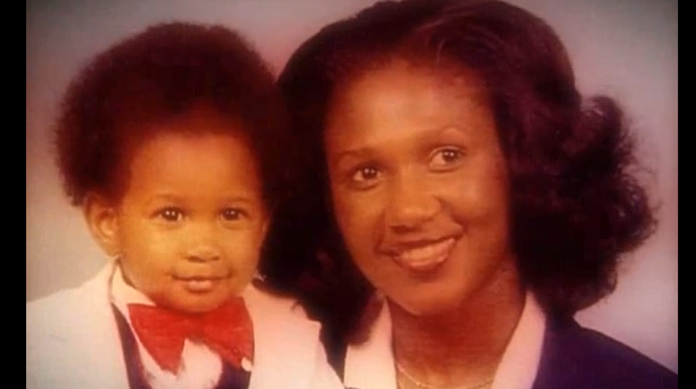 The first love of Usher Raymond III's life was a woman named Jonetta Patton. Details on where and how they met aren't available, but he married her in 1976. According to Jonetta, the genesis of their marriage had been very beautiful, with Raymond doing all he could to make his wife feel loved and cherished. Well, unfortunately, their utopia didn't last. Within the next few years, the marriage deteriorated badly as a result of Usher Raymond's addiction to crack.
Jonetta decided to walk away the first time. She moved from Tennessee to Dallas, Texas, and attempted to start her life afresh. In what looked like a very romantic move, he followed his estranged wife to Dallas and begged for a second chance. She obliged, and they were happy for a short while. Sadly, drug habits do not easily go away, and Jonetta eventually realized that she needed to end things completely with her husband before he ruined them both.
Walking away this time was a bit harder as she had just given birth to her first son, Usher Raymond IV. When little Usher was one year old, Jonetta left once more. This time, she went back to Chattanooga, Tennessee, to stay with her mother. The marriage was well and truly done in 1980 after just 4 years.
Usher's Father Remarried After The Divorce 
After the crash of his first marriage, Usher Raymond III remarried a couple of years later. With his new wife, he sired four more children, all daughters. The identity of this second wife was never revealed, and the nature of their marriage isn't public knowledge.
While some reports state that this marriage also ended in divorce, there is no record of this anywhere on the internet. The speculations surrounding his short-lived marriages were that his lifelong addiction to crack and cocaine denied him the ability to maintain solid familial relationships.
Usher Raymond III Sired Five Children and Has Six Grandchildren in Total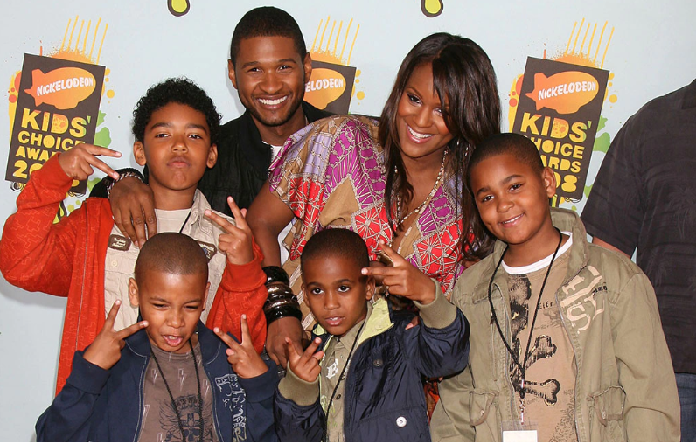 At the time of his death, Usher Raymond III was survived by five children. They are Usher Raymond IV of Atlanta, Tomika Johnson of Chattanooga, Ursula Parson of Dallas, Texas, Ushyra Raymond of Oklahoma, and Shelley Lusk of Red Oak, Texas.
Of all five children, Usher Raymond III is the oldest at 43 years old. His younger sisters are all married, and some have children of their own. Usher Raymond III has 6 grandchildren—Thomas Atkins Jr., Usher Raymond V, Undre Brown, Sharayah Reed, Joshua Simmons, and Jasmine Simmons.
Usher Raymond III Had a Non-existent Relationship with His Son Usher
According to multiple Grammy award-winner Usher, his father was absent throughout his childhood. Usher went on to reveal that his father struggled with drug addiction and was too busy battling with his health to have any real type of relationship with his son.
However, after Usher got famous, his father attempted on several occasions to reconnect with him, but his efforts were rebuffed by the singer. Towards the end of his life, however, Usher decided to forgive his father and took care of his hospital bills until his death.
Usher's Dad Died From Surgery Complications in 2008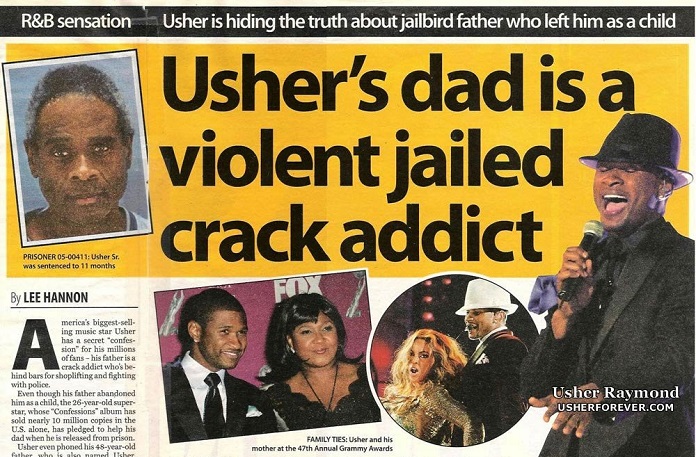 Years of crack addiction took its toll on Usher's father's health. By early 2008, his liver had suffered irreparable damage, and he needed a transplant to survive. Singer Usher stepped in and tried to save his father. He reportedly paid for his father's transplant surgery. However, Usher Raymond III's heart gave out shortly after the surgery, and he passed away while still in the intensive care unit.
Usher "Urkie" Raymond III died on Friday, Jan. 18, 2008, in a hospital in Atlanta at the age of 52. He was buried at the Highland Memorial Gardens, Chattanooga.