For most people, the life of a celebrity is characterized by more time dedicated to their careers and less time to family life. It is little wonder why the South Korean singer Jaejoong's revelations about his relationship plans stirred much noise on various media outlets. Not only were fans eager to know more when Jaejoong revealed he wanted to start having kids as soon as possible, the revelation further sparked off other questions related to his personal life.
For those who follow the Korean pop scene, the name Kim Jaejoong needs no introduction. Besides being known widely as a member of the pop band "JYJ", the young K-pop singer is also known for extending his talent and business prowess into other fields in the creative industry. The charm, success and wealth of this young multi-talented entertainer may have placed him as one of the most eligible singles in the industry. Let's get to know more about the star and why he wants to have kids.
Who is Jaejoong?
Jaejoong is a successful South Korean singer, songwriter, actor, director, and designer. Born Han Jaejun on January 26, 1986, in Gongju, Jaejoong is well known for being a member of the boy band JYJ, which debuted in 2010 under C-JeS Entertainment and consists of 3 members; Jaejoong himself, Yoochun and Junsu. He was a previous member of the band TVXQ before leaving.
Jaejoong's early life was quite dramatic. At age 4, his mother gave him up for adoption after divorcing his father and falling into financial difficulties. He was adopted by the Kims, where he changed his name from Han to Kim Jaejoong. At 15, Jaejoong moved to Seoul alone to audition for SM Entertainment. He faced difficulties living in Seoul but managed to overcome them and get recruited.
Jaejoong debuted in the group "TVXQ", but after the band went on hiatus in 2010, Jaejoong, alongside two other group members formed the band "JYJ" where they released several hit singles with some making it to number one on the charts.
His solo career started off almost immediately where he released several hit solo studio albums like 2013's "I/MINE", which became a raving success in Asia including countries like Japan and China.
As an actor, Jaejoong appeared in several dramas and movies to include "Protect the Boss", "SPY", "Manhole" and "Heaven's Postman", winning himself the "Top Excellence Award, Actor" at the 7th Korea Drama Awards for his role in the 2014 MBC's drama "Triangle". He went on to direct movies.
Jaejoong grew up not knowing he was adopted. His 8 older adoptive sisters didn't know either. The truth was only revealed in 2005 around the time of his "Rising Sun" release.
In 2006, his father, who had never kept in touch and who hadn't known about his adoption threatened to sue his adoptive parents. The custody battle that followed was telling. Jaejoong's birth father later dropped the charges, however, Jaejoong expressed his wish to keep his adoptive name.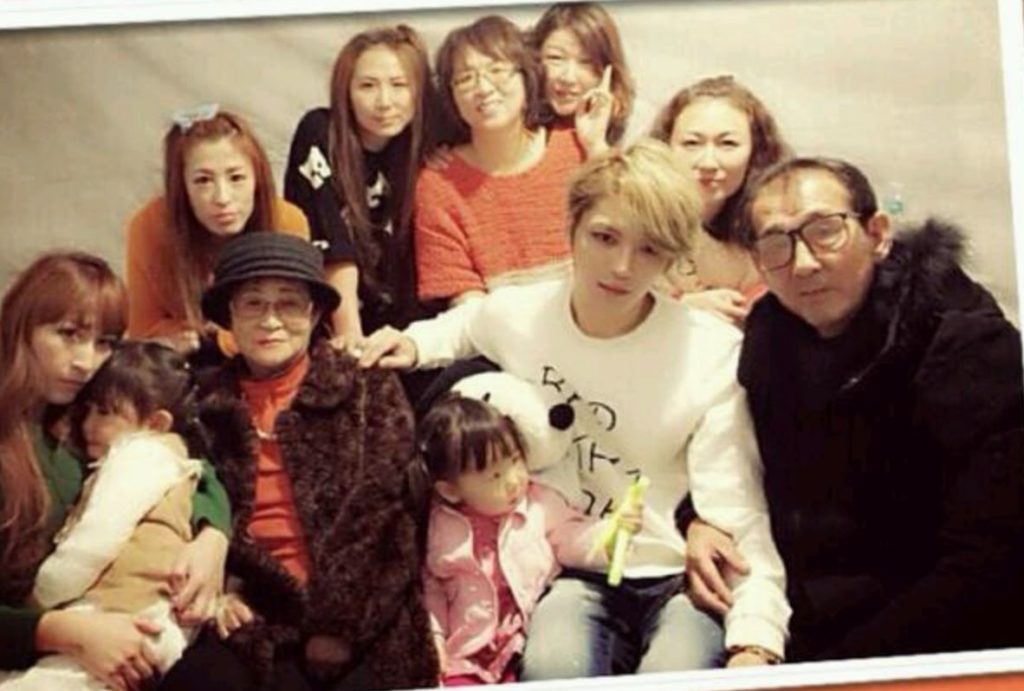 Finding out that he was adopted came as a shock but this didn't demoralize the young Jaejoong or steer him away from his dreams. Today he is considered the richest k-pop idol with an estimated net worth of about $100 million. Jaejoong's desire is to see both his families live in harmony with each other as they have always done.
Jaejoong's Private Life and Why He Wants to Have Kids
Jaejoong is one of the few celebrities who place so much importance on family above his successful career. Although details about the young artist's relationship status have not been made public, Jaejoong fantasizes about having a large family.
At 33, it would seem only natural for the pop star to want to start a family. In an interview he granted on the SBS Plus Show on November 4, Jaejoong admitted that living alone at that age has led him to consider marriage because he loves children a lot and seeing his brother playing with kids revealed to him that there was a kind of happiness that comes with it.
The young artist had earlier mentioned his dream wedding and how he would prefer a small marriage ceremony even though it won't be possible because he has eight older sisters. Jaejoong has never said a thing about his girlfriend or past relationship but mentioned that his ideal woman would younger than he is with beauty from within and a long wavy brown hair
See Also: 7 Things You Probably Didn't Know About BTS Taehyung (V)
Other Facts About Jaejoong You Should Know
1. Jaejoong's favorite colors are black and white
2. He has 11 body piercings and he enjoys cooking
3. He has a half-sister and brother after his biological mother remarried.
4. He is a great investor, being CEO and designer of the luxury cloth store "MOLDIR", owning Cafe J Holic, Coffee Cojjee, and the Japanese restaurant chain Bum's Story, among others.