Tyler Steinkamp, better known as Tyler1, is a popular player in the League of Legends (LOL) video game with a net worth of over $1 million. He became famous for streaming games on his YouTube and Twitch channels. Along the line, he also became very infamous for his persistent toxic behavior in the League of Legend community which earned him a reputation as "the most toxic player in North America".
His bad behavior didn't go unnoticed so much, by 2016, it had reached alarming proportions and earned him an indefinite ban by Riot Games, the developer overseeing the game.
Below are more facts about the online gamer who rose to fame via his loltyler1 Twitch live streaming channel.
 Tyler1 at a Glance
Early Life of Tyler1 and How He Became a Gamer
He was born on March 7, 1995, in the United States which is also where he was brought up. While there is no information regarding how he was raised, it is known that he was an athletic kid who played as a running back for the Central Methodist University football team. However, he dropped out before earning a degree in computer science to become a full-time gamer.
Tyler started his gaming career on Twitch where he amassed over two million followers, most of whom followed him because of his disregard for the norms and the ease with which he trash-talked.
He is a popular player in the League of Legends video game, where he solely plays the character Draven and is considered one of the best players in the world. Tyler1 was ranked 13th in the world for the 2014 season. He also streams his play sessions on his YouTube channel which boasts of several millions of subscribers.
The gamer has a sibling, a brother named Eric. The two have been known to sometimes play League of Legends and stream the game sessions together.
The Highs and Lows of His Career 
Tyler rose pretty fast on social media, most especially on Twitch where he now exceeds two million followers, as well as on YouTube. However, while he kept growing, his toxic behavior was also growing.
By April 2016, he became so toxic to the community of League of Legends that Riot Games, the developer overseeing the game had to take severe disciplinary action against him. They decided to ban him to prevent others from copying such behaviors.
The ban against Tyler1 split the lovers of the eSport in two; some thought it was appropriate in order to restore sanity to the League of Legends community while Tyler1's loyal fans thought the measure was too harsh.
He kept streaming himself, but this time around, he kept his behavior clean without using swear words or attacking anyone. He continued playing League of Legends which he was already addicted to for the two years that he remained suspended.
In January 2018, Tyler announced his reinstatement via his Twitter account to the delight of his fans. The reinstatement was confirmed by Riot and Tyler1 officially resumed streaming games on his loltyler1 Twitch account on January 8.
AFTER 613 DAYS OF INTENSE REHAB I AM FINALLY UNBANNED FROM LEAGUE OF LEGENDS

— loltyler1 (@loltyler1) January 4, 2018
The reinstatement seems to be only temporary as Riot placed him on a sort of probation. According to an email he received from Riot in October 2017, he would be fully reinstated if he can play "clean" for one month.
Effects of The LOL Ban on His Career
By the time he returned, his popularity seemed to be intact or even better as he registered over 300,000 viewers with the video of his return in 20 minutes after going live. This made a record of the most concurrent viewers on a non-event on Twitch.
The toxicity for which he is notorious for was noticeably absent in his first broadcast. Without a care in the world, the notorious League of Legends gamer once claimed to be the "most toxic player," as far as the game was concerned. But now, things have changed and he refers to himself as the "most reformed player."
What Is Tyler1's Net Worth?
Needless to say, Tyler1 has gained so much fame as a gamer. More than the game, he also enjoys good fortune. His net worth has been estimated at over $1 million. He makes this much from his career as a social media star and gamer.
His "most toxic player in North America" status ensured subscriptions and views kept soaring, while he kept smiling to the bank. All these and the sale of merchandise on his website account for his wealth.
All About Tyler1's Girlfriend Macaiyla
The once infamous gamer has been in a rather stable relationship for a long time. He is in a relationship with a fellow gamer named Macaiyla, who is part Panamanian and part Irish. She is also a social media celebrity with hundreds of thousands of followers on Instagram, YouTube, and Twitch.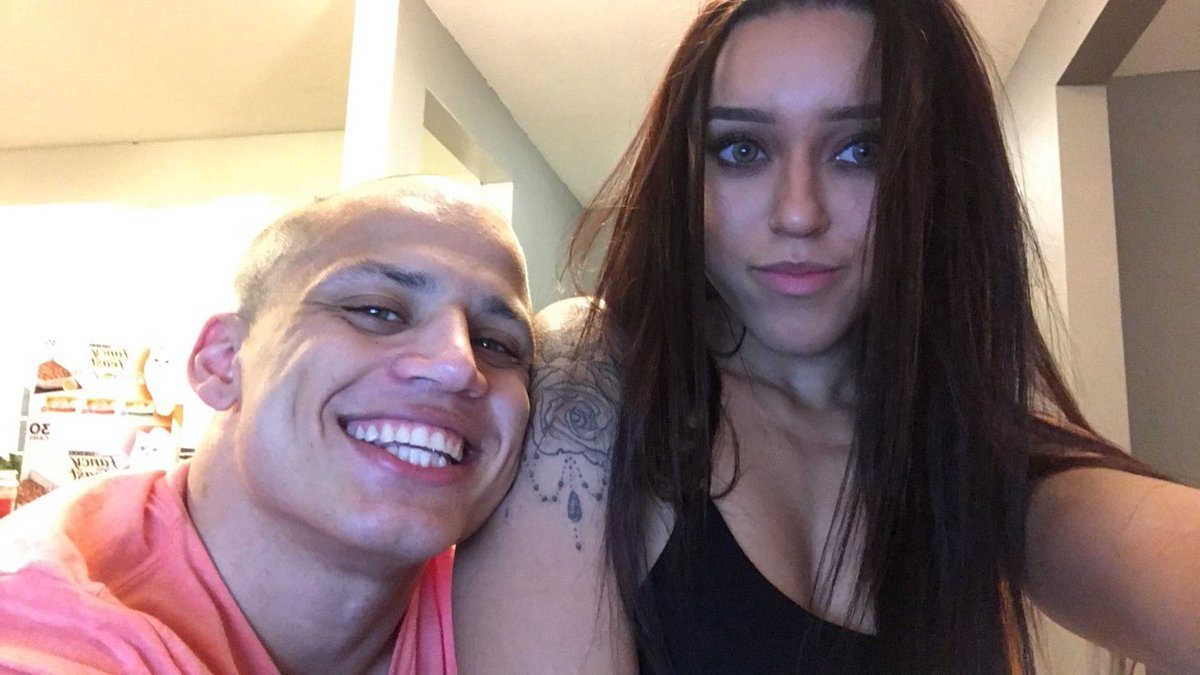 Born in 1998, Macaiyla started studying criminal justice before she decided to drop out. According to some reports, she has hopes of returning to school. More so, she is said to have taken several online courses.
Tyler1 and Macaiyla started dating a few weeks after they met at TwitchCon2016. As one would naturally guess, their relationship is full of drama as they seem to get on well sometimes and other times, Tyler would be seen yelling commands at her in his live stream videos.
The aggressive behavior of the two, as well as their racist remarks, game cheating, and the anti-social behavior of Macaiyla, has kept them constantly in one controversy or the other. According to a Reddit feed, Macaiyla was once suspended on Twitter after she made a joke about bombing a school.
Several images of a scantily-clad Macaiyla have popped up on Tyler's videos on several occasions. This isn't a problem for the gamer as her Instagram is full of photos taken in her underwear and see-through garments.
She started her own YouTube channel, hoping it would enable her to clear the air on some of the issues arising from her controversial relationship with Tyler.
Key Takeaways:
Tyler attended Central Methodist University​ and studied Computer science​ but chose not to continue with his studies to focus on his streaming career.
He organizes the "Tyler1 Championship Series". The most recent event, the 2018 Winter took place in November 2018.
Known for his catchphrase "loltyler1.com discount code alpha".
He reached 13th-best in solo-ranked LoL in 2014.
He was banned from League of Legends for nearly two years.
His first stream post-ban broke a Twitch record.
He streamed a 45-minute movie starring himself on April Fools' Day.