Ty Simpkins is a talented American actor notable for his role in hit movies such as Insidious, Insidious: Chapter 2, Jurassic World, Iron Man 3, Avengers: Endgame, etc. Having been active in Hollywood since 2005, the Endgame actor has accumulated a net worth of $2 million.
Simpkins' journey in Hollywood began right from the time he was a little child; he appeared on television for the first time when he was just a three weeks old baby. Ty has since grown from the time he was simply counted as one of the child actors in the industry. He is now counted among the young famous stars of Hollywood.
Ty Simpkins Profile Summary
Full Name: Ty Keegan Simpkins
Date of Birth: 6 August 2001
Zodiac Sign: Leo
Age: 21 Years Old
Place of Birth: York City, New York, United States
Nationality: American
Ethnicity: White
Religion: Christian
Height: 180 cm (5 feet 11 inches or 1.80 m)
Weight: 60 kg (132 lbs)
Body Measurements: 40-28-38 (Chest Size 40, Waist Size 28, Biceps Size 12)
Eye Color: Green
Hair Color: Brownish Blonde
Father: Stephen Simpkins
Mother: Monique Simpkins
Brother: David Simpkins
Sister: Ryan Simpkins
Relationship Status: Dating
Girlfriend: Jordan Wilson
Educational: The Episcopal School of Los Angeles; San Diego State University
Profession: Actor
Net Worth: $2 million
Ty Simpkins Was Born in New York 21 Years Ago
Born Ty Keegan Simpkins on August 6, 2001, in New York City, the actor is the son and second child of Monique and Stephen Simpkins. His elder sibling, sister Ryan Simpkins, is also an actor known for appearing in films such as Fear Street Part Two: 1978, Revolutionary Road, A Single Man, and Pride and Glory. He has a brother named David Simpkins.
Ty Simpkins and his family share a close relationship as seen in photos that he posts on his Instagram page from time to time. Aside from his love for acting, the actor is also a lover of sports who likes to take part in athletic activities. He is also a lover of animals and that explains why he has three cats and two dogs, which he shares with his big sister.
Together with his family, Ty currently resides in Los Angeles, California. He attended public school K-5 and high school at The Episcopal School of Los Angeles, California. He has since enrolled at San Diego State University where he is one of the members of the Pi Kappa Alpha fraternity.
Ty Has Enjoyed Success In His Acting Career
As young as he is, Ty Simpkins had recorded more accomplishments than most people who ventured into the entertainment world before him. He made his first appearance on television at the age of three weeks on the iconic series, One Life to Live. He later appeared in his first feature film in Steven Spielberg's War of the Worlds. Since then, he has guest-starred in a handful of other television series and featured in several movies.
Simpkins played starring roles in two of the biggest blockbusters of all time, including Universal's dino flick box office mega-hit, Jurassic World, which starred Chris Pratt, Bryce Dallas Howard, and Vincent D'Onofrio. Before then, he appeared alongside Robert Downey Jr. in the hit movie, Iron Man 3, in which he was cast as Harley Keener.
Subsequently, he reprised his role from Iron Man 3 in Avengers: Endgame, returning for a brief appearance at the end of the film as a college-aged version of his character. The actor is also known for playing the role of Dalton Lambert in the 2011 supernatural horror, Insidious, and its sequel, Insidious: Chapter 2 (2013).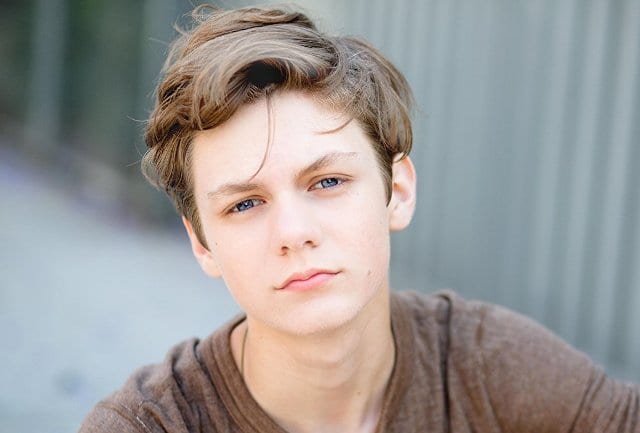 Ty Simpkins also played a lead role in the psychological drama film, Meadowland, in which he portrayed the character of a special needs child named Adam, who usually gets involved in trouble at school. The movie had its world premiere on the 17th of April 2015 at the Tribeca Film Festival and starred other actors such as Olivia Wilde, Luke Wilson, Juno Temple, Elisabeth Moss, Giovanni Ribisi, and John Leguizamo.
The 21-year-old actor has also appeared together with his sister in the 2015 thriller film, Hangman, and although he was last seen in a movie in 2019 (Avengers: Endgame) he is believed to be working on other projects that are in post-production.
In addition to acting on screen, Ty has also performed in play productions by Debatable Productions such as Cabaret and Annie where he played the roles of Ernst and Rooster respectively. He has also featured as a voice actor in video games, including Lego Dimension (2015), Lego Jurassic Park (2015), and Lego Marvel's Avengers (2016).
List Of Ty Simpkins's Movies
War of the Worlds (2005 )
Little Children (2006 )
Gardens of the Night (2008)
Pride and Glory (2008)
Revolutionary Road (2008)
Family of Four (2009 )
Abracadabra Tucker (Short film)
The Next Three Days (2010 )
Insidious (2011 )
Arcadia (2012 )
Extracted (2012 )
Iron Man 3 (2013 )
Insidious: Chapter 2 (2013)
Hangman (2015 )
Meadowland (2015 )
Jurassic World (2015 )
The Nice Guys (2016)
Barbados (2017 )
Insidious: The Last Key (2018 )
Avengers: Endgame (2019)
The Whale (Post-production)
List Of His Television Series
One Life to Live (2001–2002)
Guiding Light (2001–2005)
Law & Order: Criminal Intent (2005)
CSI: Crime Scene Investigation (2008)
Private Practice (2008)
Family Guy (2016)
How Much Is Ty Simpkins Worth?
Being an actor, Ty Simpkin's major source of income is his acting career, and having appeared in several movies, which turned out to be box office hits, it is no surprise that he has an estimated net worth of $2 million, according to Celebrity Net Worth.
For his role in Jurassic World, as reported by TMZ in 2014, Ty was to be given a base salary of $200,000 in line with his contract which was filed in court. "He'll make another $125K if the flick kills. And the sequels would score him $400K minimum for #2 and double that for #3", the report said.
This means that the actor made nothing less than a million dollars from the movie, even though he did not feature in the sequels. Disney/Marvel's Iron Man 3, which he also starred in, is said to hold the record for the 6th highest-grossing superhero film. The film was made on a budget of $200 million and eventually garnered a whopping $1.215 billion at the box office.
Avengers: Endgame also garnered $2.798 billion while Insidious grossed $99.5 million against a budget of $1.5 million while its sequel, Insidious: Chapter 2, was made with $5 million and it raked in over thirty-two times more.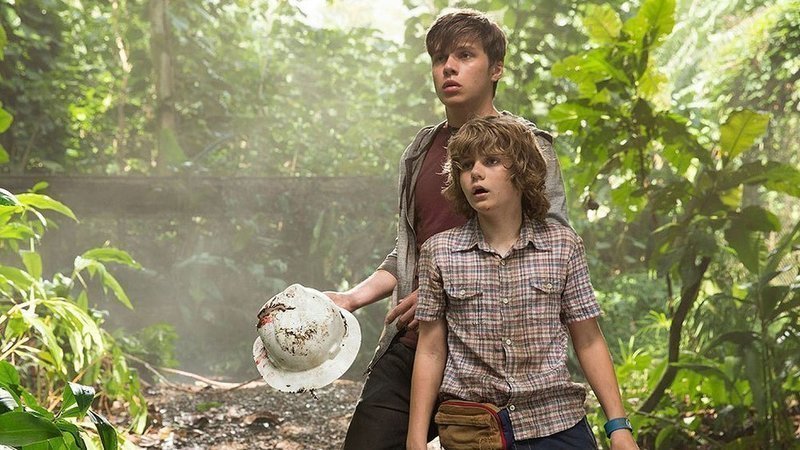 Although the amount of money he received for most of his movies and television appearances is not known, there is no doubt that he is always well-paid.
All The Awards and Nominations He Has Received
| | | | | |
| --- | --- | --- | --- | --- |
| Year | Award | Nominated Work | Category | Outcome |
| 2014 | Saturn Award | 1ron Man 3 | Best Performance by a Younger Actor | Nominated |
| 2016 | Saturn Award | Jurassic World | Best Performance by a Younger Actor | Won |
| 2016 | Young Artist Awards | Jurassic World | Best Performance in a Feature Film – Leading Young Actor (11 – 13) | Nominated |
| 2016 | Young Entertainer Awards | Jurassic World | Best Younger Actor | Nominated |
| 2018 | Broadway World Los Angeles Awards | Cabaret | Best Supporting Actor | Nominated |