There are rumors that Yeonmi Park has done plastic surgery, but she has never openly confirmed it. It is believed that she has undergone breast augmentation surgery and has also gotten Botox fillings as well as eyelid surgery.
Yeonmi Park is a North Korean defector and human rights activist who currently lives in the United States. She has made the news for her activism on several occasions in the past. However, in recent times, she has faced allegations that she has undergone plastic surgery, which has made her appearance remarkably different. Park has refused to confirm or deny these rumors yet but it seems there is some truth to it when one compares pictures of her looks in the past with her present appearance.
Yeonmi Park Sparked Plastic Surgery Rumors after an Appearance on Joe Rogan's Podcast in September 2021
Yeonmi Park first sparked plastic surgery rumors after an appearance on the Joe Rogan Experience in September 2021. She had appeared on the popular podcast to give her views on a wide range of issues close to her heart ad spoke in her usual passionate manner. The interview attracted a whole lot of reaction online but a good number of it focused on her appearance and people's belief that it was radically altered.
Some online comments pointed out that Yeonmi Park's boobs were much bigger than they were before while others remarked that she couldn't move her face at all. Others choose to comment on the really shiny nature of her face and the consensus amongst most people was that she had done plastic surgery.
Is she still considered a human after all that surgery?

— Marco Maiocchi (@marco_maiocchi) September 10, 2021
People's Reactions to Yeonmi Park's Alleged Plastic Surgery Were Both Positive and Negative
The reaction to Yeonmi Park's alleged plastic surgery was a combination of both negative and positive comments. Their were those who criticized the activist and those who saw nothing wrong in what she had done. Some people queried whether Yeonmi Park should still be considered a human being given the amount of surgery that she had done.
She can't move her face due to the plastic surgery. That's somehow even more frightening than the implants

— HappyNaClO (@HappyNaClO1) September 10, 2021
Others insinuated that she was using the money she made from the media to change her appearance while some suggested that she had used the money she got from her rich husband (whom she has now divorced) to change her appearance.
A few people were sympathetic to Yeonmi Park and believed that society should let her be. They pointed out that what was important was the message she was trying to pass across and not her looks. They also pointed out that the whole essence of living in America was that one had the freedom to do as one wished, including getting plastic surgery.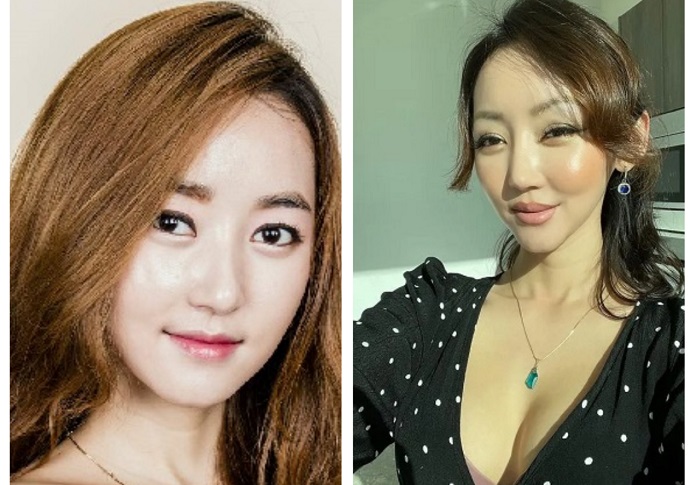 Truth about Yeonmi Park's Plastic Surgery
Yeonmi Park has never openly confirmed that she has done plastic surgery but the rumors rage on. It is believed that she has undergone breast augmentation.
It is also alleged that she has gotten Botox fillings as well as eyelid surgery. This school of thought points to her before and after photos as their evidence and one cannot help but agree with them that Yeonmi Park has had some work done even if she hasn't undergone all the procedures that she is being accused of undergoing.
Frankly speaking I didn't recognise the face at first and I thought it's another North Korean in town. But boy media money can make magic tho ????

— Ebrahimovič (@ebragimovic) September 10, 2021
Yeonmi Park Have a Face Surgery
There are speculations that Yeonmi Park has had face surgery or more appropriately a facelift. According to the Mayo Clinic, a facelift is a plastic surgery procedure that is designed to make an individual's face look younger. This is achieved by removing excess skin as well as pulling back the skin on each side of the face.
It is alleged that Yeonmi Park has undergone a facelift but one can also argue that this may be untrue as she has no apparent need for it. She was born in 1993 and is still young. She boasts of youthful looks and there is no pressing need for her to undergo a facelift just yet. She may, however, resort to that much later in life.