Lenora Darlene Bailey was the ex-wife of Stevie Ray Vaughan, an American musician, songwriter, singer, and record producer who is famously known as the frontman of the blues rock trio Stevie Ray Vaughan and Double Trouble. Bailey was born on December 4, 1953, and died in 2018 at the age of 65.
Lenora Darlene Bailey, who also goes by the name Lenny Vaughan, came into the spotlight as the wife of Stevie Ray Vaughan. Even after her divorce from the American songwriter and guitarist, she maintained her spot in the limelight even until her death. Read on as we unfold the truth about Lenora Darlene Bailey's life and relationship with Stevie Ray Vaughan.
Lenora Darlene Bailey's Bio
AGE At DEATH: 65 Years Old
BIRTHDAY: 4 December 1953
BIRTHPLACE: Bakersfield, Kern, California, United States
BIRTH SIGN: Sagittarius 
ETHNICITY: Caucasian
FATHER: Don Richard Bailey 
MOTHER: Lenora Belle Wilson Bailey
Lenora Darlene Bailey was Born in California
Darlene Bailey was born on December 1, 1953, in Bakersfield, Kern County, California, United States. She is the first daughter of her parents, Don Richard Bailey, born in 1930, and Lenora Belle Wilson Bailey, born in 1933.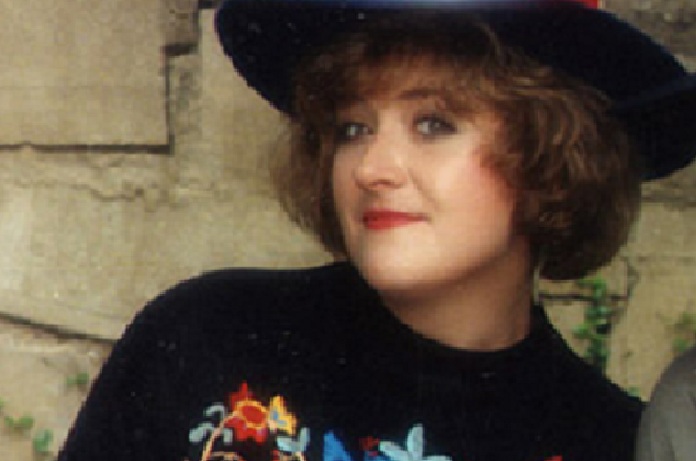 Lenora had two younger sisters, whose names are Zana and Katrina. She lost her father, Don Richard Bailey, in 2004 and her mother, Lenora Belle Wilson Bailey, in 1998. Being that Lenora Darlene Bailey was born in the United States, she is an American who is of Caucasian ethnicity and has a Sagittarius birth sign.
Lenny Bailey Got a Degree in Acupuncture 
Although Lenora Darlene Bailey tried to keep most of her personal life under wraps, which made it difficult for the public to know about her educational background.
Fortunately, in her daughter's testimony during her burial, she disclosed that when she was two years old, her mother, Lenora Bailey, and her dad went to China, where her mother obtained a degree in acupuncture and her father a degree in therapeutic massage.
Lenora Darlene Bailey's Love For Music Aided Her Relationship With Stevie Ray Vaughan
What led to the relationship between Lenny Vaughan and her ex-husband has remained not clearly stated. However, some reports have it that they met at one of the music concerts where Stevie was to perform.
To an extent, this report may be true, as it has been stated that Lenora Darlene Bailey was a lover of music. It was also revealed that she usually goes to nightclubs with her two younger sisters, Zana and Katrina, to dance and listen to good music. Therefore, she may have met the music icon at one of his concerts in California.
She Became Stevie Ray Vaughan's Wife in 1979
It was reported that Stevie Ray Vaughan and Lenora Darlene Bailey dated for a short period of time before he proposed to her. Stevie proposed to her using a twisted gum wrapper to represent a ring. Despite that, she accepted the proposal, and they got married in 1979.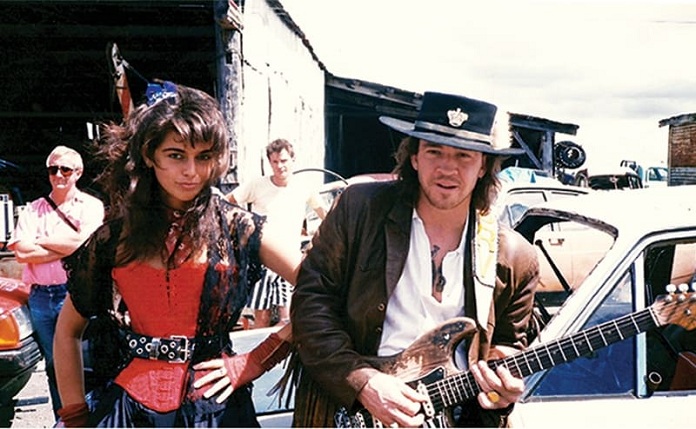 They had a beautiful marriage ceremony that was witnessed by family and friends. Their marriage lasted only 8 years without any children before they separated.
What led to their split was successfully concealed by Darlene Bailey and the music legend. However, there are some reports on the possible reasons that led to their separation. One of these speculations was pegged on infidelity on the side of Stevie Vaughan, who is said to have been romantically involved with Janna Lapidus.
Furthermore, the second reason was pegged to Stevie Vaughan's addiction to alcohol and drugs. None of these reasons has yet been confirmed by any reliable source to date.
Lenora Darlene Bailey Had Another Relationship After Her Split With Stevie Ray
Reports hold that Darlene Bailey met another man after she divorced Stevie Ray Vaughan. However, the name of the man and what he does for a living were withheld from the public. She welcomed a daughter with her second husband and kept information about him away from the public. It was speculated that this was possible because of her split and the death of Stevie Ray, which may have possibly turned away the eyes of the public from her.
Although she successfully hid the identity of her daughter until her death on July 27, 2018. She was discovered in an obituary that she wrote for her mother through The Austin Chronicle. 
Where is Stevie Ray Vaughan's Wife Now?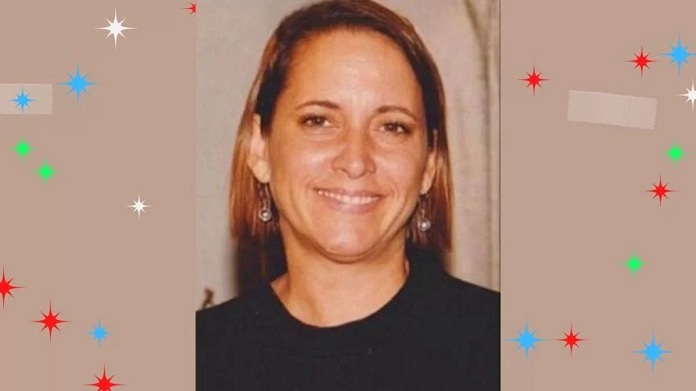 Lenora Darlene Vaughan died on July 27, 2018, in her home on a fishing island in Mexico. Her daughter disclosed that before her death, she placed a demand that she be returned to her home in Mexico and sleep on her bed without any clothing. On the night she gave up, she got her wish as demanded.