Karen Carpenter was an American singer and drummer best known for being a part of the sibling musical duo known as The Carpenters. She and her elder brother Richard made up the group until it was announced that she had passed away in 1983 from heart failure. She was 32 years of age at the time.
Before her death, the musician was married to real estate developer Thomas Burris but their relationship had deteriorated and they were on the verge of divorce after separating before she died.
More than three decades since Karen Carpenter has passed, her death continues to be a subject of interest to music lovers. Conspiracy theorists are unconvinced of the reported circumstances of her death. In this article, we took a look at the truth about the death of Karen and the whereabouts of her husband, who has been at the center of the conspiracy theories surrounding her death.
Karen Carpenter Battled with Anorexia for Most of Her Life
Before Karen Carpenter became a nationally renowned personality in the 1970s, she suffered from anorexia. Her battle with the disease began in high school when she started dieting. It was also around this time that she became very interested in music, mastering how to play the drums as well as the use of her three-octave range voice.
Having later found fame, Karen continued to battle with anorexia. With the help of doctors and a personal trainer, she combated the disease off-and-on throughout her teenage and adult life. It, however, led her to engage in drug abuse.
The singer used thyroid replacement medication to increase her metabolism and she also consumed up to 80-90 tablets of laxatives per night. This resulted in unhealthy weight levels for the singer. She was reported to weigh as low as 41 kg.
Multiple attempts by doctors to wean her off her irrational drug use did not take, until September 1982. A medical emergency after she complained of irregular heartbeat forced her to be admitted to Lenox Hill Hospital in New York. After her time in the hospital and surviving the throes of death, Karen Carpenter returned to a stable healthy weight.
Her Desire to Lose Weight Led to Her Death via a Heart Attack
Unfortunately, despite gaining a healthy amount of weight during her time in the hospital, the years of internal damage caused by the repeated abusive use of an over-the-counter emetic drug, ipecac syrup, used to induce vomiting, led to her death.
Four months after she left the hospital, on the 4th of February, she collapsed while she was in her parents' home in California. Although the paramedics were on the scene, Karen Carpenter still drew short irregular breaths. She was later officially pronounced dead at 9:51 am.
An autopsy conducted on her revealed she suffered from emetine cardiotoxicity. It was believed to have been caused by years of using laxatives and thyroid medication.
Her Death had a Positive Impact
Karen Carpenter's death was met with great sadness by both her family and millions of fans of the singer. However, the pain of her loss was not the only thing to come out of her death. Being a popular figure who suffered greatly from anorexia, her death resulted in great media attention to the disease and helped improve research on how to further combat the illness.
A foundation, Karen A. Carpenter Memorial Foundation, was also established to raise money for research and awareness about anorexia and other forms of eating disorders.
Where is Karen Carpenter's Husband Thomas James Burris Now?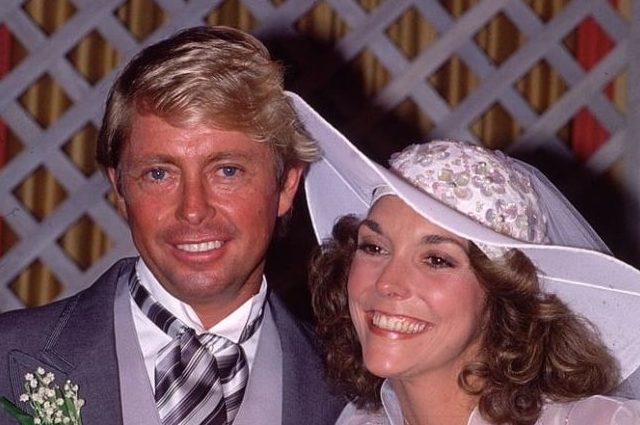 James Burris gained fame or rather notoriety for his marriage to the music icon. He was married once and divorced before he tied the knot with Carpenter. He had one son from his first union and a vasectomy afterward which he refused to reverse so Karen could have her children. This led to the deterioration of their union.
Burris has been accused of indirectly causing Karen Carpenter's death. For instance, their meeting which was supposed to be natural was alleged to be planned by Burris who wanted to get a hold of the singer's fortune, no wonder he went on a spending spree that forced Karen into huge debt. He also reportedly abused her emotionally sending her further into depression.
Karen was in the process of finalizing their divorce and was meant to sign the final papers on the day she died. After her death, Burris attended her burial where he tossed his wedding ring into her casket. Then, he gave an interview, exonerating himself from her death. He stated that while she was having health issues, he had work problems.
He also said that they had a happy life until some differences drifted them away from each other. His whereabouts have since been unknown; there is no trace of his death so we can't assume he is dead. He is also not on social media and hasn't made the news in recent years.
When Did Karen Carpenter Die?
Karen Carpenter died on February 4, 1983. She succumbed to heart failure that came along from her unpublicized struggle with anorexia.
How Old was Karen Carpenter when she Died?
Karen Carpenter was 32 years old when she died on the 4th of February 1983 in Downey, California, United States.
What Did Karen Carpenter Die From?
Karen Carpenter died from a heart attack that was caused by her struggle with anorexia.
Was Karen Carpenter Married?
Karen Carpenter got married on August 31, 1980. She was married to Thomas James Burris and the pair were together until her death in 1983.
Who was Karen Carpenter's Husband?
Carpenter's husband, Thomas James Burris, was a real estate developer. The duo had a whirlwind romance, getting married after dating for only two months.
What was Karen Carpenter's Net Worth?
Karen Carpenter had a net worth of $6 million at the time of her death in 1983. The American made her wealth from her singing career.
What are the names of Karen Carpenter's Children?
Karen Carpenter did not have any children because her husband had undergone a vasectomy and refused to reverse it.