While Trevor Donovan is mostly known as an American actor, he's also a model. He is popular for his role as Teddy Montgomery on the American teen drama television series, 90210. Despite starting from very humble beginnings this charming actor has slowly but steadily worked his way up to become a very strong force to reckon with as long as Hollywood is concerned.
He has gone on to feature in several movies and TV series throughout the course of his career. In 2013 he was nominated for best supporting actor in a feature at the Golden Door International Film Festival of Jersey City.
Trevor Donovan – Bio (Age)
Trevor Donovan was born on the 11th of October 1978 in Bishop, California and was raised in Mammoth Lakes, California. He is of American nationality and German Jewish ethnicity. As a child, he had lots of interest in sports. He was really good at skiing and snowboarding to the extent of making the US skiing team as a teenager who competed in the junior Olympics. Truly a man of many parts, he is also a very good singer, guitarist and to top it all, he's a holder of a degree in the field of Graphic Design which he bagged from the Art Institute of Los Angeles. In 2004, he kick-started his acting career but before that, he worked as a model at some point, modeling for upcoming fashion brands.
His first acting role came in the popular American Sitcom titled Quintuplets in which he played the character of a waiter. In 2007, he landed another role – this time, it was on the NBC daytime soap opera titled Days of Our Lives in which he played the role of Jeremy Horton – a pilot and smuggler. In 2009, he also had a role in the movie Surrogates but this time, he only got to play the surrogate form of Tom Greer.
His big break finally came in 2009 when he landed a recurring role to play the character of Teddy Montgomery on 90210. He was later upgraded to series regular in May 2010. In July 2011, Donovan signed for a role in the Oliver Stone's film titled Savage which led to him playing the character of Matt. In 2013, he played a recurring role in the third season of the ABC family American television series, Melissa and Joey. Trevor Donovan played Austin in the show.
He has gone on to bag several roles in various movies and television drama series such as Bermuda Tentacles in which he played the role of Trip Oliver, Love Finds You In charm, Escaping Dad and Marry Me at Christmas wherein he portrayed Johnny Blake.
His Brother and Parents
Very little is known about Trevor Donovan's parent as the actor is known for keeping his personal life private, tucked away and stored in a secret vault from the prying eyes of the media. However, it is an open secret that he has a brother by the name of Jake Donovan who is a fireman in Sacramento. Judging from the tons of pictures he has of him and his brother posted on his social media pages, it's safe to assume that they are a very close bunch.
See Also: Zach McGowan Wife, Height, Weight, Age, Ethnicity, Acting Career
Trevor Donovan's Wife, Is He Gay?
The marital status of American actor Trevor Donovan has always been subject to speculations. Ignore all the assumptions that are being made about the actor in this regard, here's the fact – the charming American actor cum model is single and has never been married his entire life.
As at the time of this writing, there are rumors of him dating Paris Jackson, the daughter of the late king of pop. But so far, the actor is yet to neither deny nor accept such claims.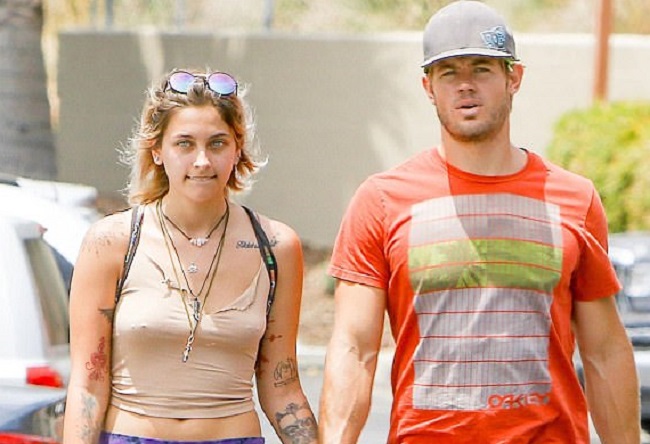 It is quite common to come across people wondering if this actor is gay. After his role in the first ever LGBT regular series in which he played the character of a gay man, it sparked various controversies and rumors from several quarters with claims about the actor being gay. Anyway, Trevor Donovan has dismissed all of such rumors and claims they are all false, saying he has always been straight and always will be.