How Tall is Tom Holland? Tom Holland's height is only about 5 feet 7 inches which makes him a couple of inches shorter than the standard Marvel superhero.
The buzz around Tom Holland's height began after he got his big break with the movie Captain America: Civil War where he played the role of Peter Parker aka Spiderman. His almost tender youthful looks and slender frame sparked interest among viewers worldwide because, let's admit it, actors that look like Tom Holland are very rare. So, it's not surprising that we fell in love with his adorable smile, his petite size, and his English accent.
The interest in his height has led to entire Twitter call-outs, countless debates on Reddit, Quora, and blogs. There are many Marvel fans, however, who insist that Tom isn't the right choice to play Peter Parker for the long haul because they weren't convinced he would ever grow tall enough to play Spiderman as an adult. Hilarious stuff, but the viewers do have the right to choose what and who they want to see on the silver screen – but then again, so do the directors.
The 27-year-old actor had previously admitted to lying about his height in an audition, claiming to be a whopping 5'10". It's hard to tell if he was being sarcastic or not, but when he was interviewed about it, he jokingly said that every Hollywood actor had lied about their height at one time or the other. Fans have also accused him of trying to keep up by wearing insoles to boost his height. We do genuinely have to ask ourselves if our perception of success and who deserves it isn't totally skewed by "heightism". Marvel, however, appears to think short actors matter.
How Tall is Tom Holland?
Tom Holland has officially declared his height to be 5 feet 8 inches but online height experts have realistically estimated him to be at least 0.5 – 1 inch shorter than that figure. The truth is, judging from his pictures with other Hollywood actors, Tom is only about 5 feet 7 inches tall. The height of the average American adult male (20 years and above) is about 5 feet 9 inches. When you compare the young Spiderman star to this statistic, it means he is not much shorter than usual.
Tom Holland is considered a man of average height because short men are described as being below 5 feet 5 inches tall. Only about 14.5% of American men are up to 6 feet tall. This means that the majority of the American population is of short to average height and our Spiderman superhero snuggles comfortably among this majority. He appears to be more comfortable with his height now than he was at the beginning of his career. This might be because his massive success with Marvel has helped him to grow into his own skin and we love to see it.
How The English Actor Began His Career
Thomas Stanley Holland is a British actor and dancer. He was born in Kingston, England, on 1 June 1996 and is the son of popular British stand-up comedian and broadcaster, Dominic Holland and photographer, Nicola Elizabeth Frost. Tom first started acting in the stage musical, Billy Elliot, where he played the role of the title character's best friend. His debut movie role was Lucas Bennett, a 12-year-old boy who is the eldest of three brothers in the movie, The Impossible, starring Naomi Watts.
Tom is not only the youngest actor to play the titular role in any MCU movie, but also the first non-American actor to feature as Spiderman, which is no small feat. While the name Tom Holland might have become synonymous with Spiderman, what most of us don't know is that he is a classically trained dancer. He learned hip-hop dance at Nifty Feet Dance School in Wimbledon. That's how he was able to body Rihanna's dance moves and give us that amazing 'Umbrella' performance on Lip Sync Battle. Holland's performance on that show has remained the critics' number one pick on most top 10 Lip Sync Battle countdown lists. He is also a dance trainer. This, arguably makes Tom Holland one of the most talented, youngest entertainers of the late '2010s.
Profile of Tom Holland's Body Measurements:
Height: 5 feet 7 inches (170.18 cm)
Weight: 64 kg
Chest Size: 39 inches
Waist Size: 31 inches
Arms/Biceps: 13 inches
Shoe Size: 11 (US)
Tom Holland's Height Compared With The Average Height In Hollywood
For a lot of us, Hollywood is where we go to feast our eyes on the plenty eye candies that make up the bulk of that industry. The typical Hollywood star actor is usually depicted as being taller and more attractive than average. Statistics, however, depict that the variation between these industry elites and the average American person might not be as much as we think. The average male actor is about 5 feet 10 inches tall, which is not much taller than the average American man who is estimated to stand at 5 feet 9 inches.
Also, the average height for female actors in Hollywood is estimated to be 5 feet 5 inches. Based on this information, it is safe to say that our beloved Tom is actually shorter than the average Hollywood actor. I guess it is also safe to conclude that height is no hindrance to achieving massive success. Tom's height certainly wasn't.
How Tall Is Tom Holland Compared To Other Superhero Actors In Hollywood?
Tom Holland may just have cemented his legacy as the most famous Spiderman yet. We are curious about whether he might have also made history as the shortest superhero to gross over a billion dollars. Let's take a look at the relationship between his height and that of his badass, superhero colleagues.
Holland and Hugh Jackman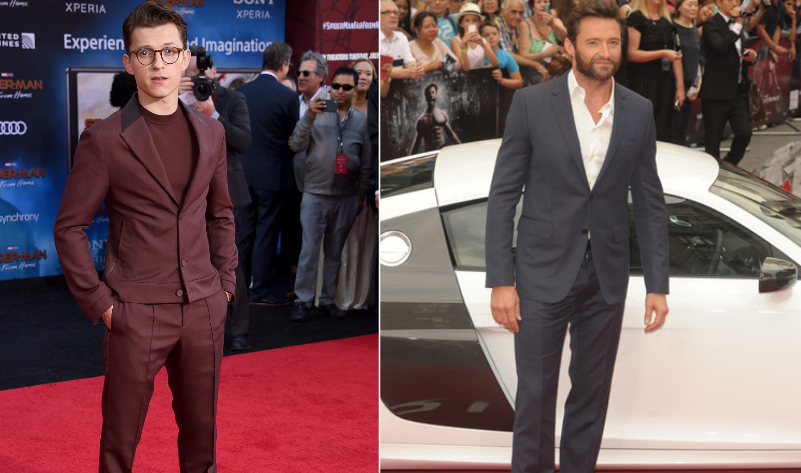 The thing about Hugh Jackman is this: you absolutely CANNOT talk about superheroes in MCU or beyond, without mentioning him. The accomplished actor boasts of having several prestigious awards under his belt, including a Golden Globe award, an Academy Award, an Emmy Award, and even a Grammy!
At over 6 feet 2 inches, Hugh Jackman delivered an impressive version of the lupine superhero he was initially considered too tall for, as it was the original intention of the writers for Wolverine to appear no taller than 5 feet 3 inches. Therefore it's not surprising that Jackman towers over Holland by over 7 inches. That's a full head taller – Spiderman might not be going head-to-head with Wolverine anytime soon.
Tom Holland's Height vs. Hailee Steinfeld's Height
At 5 feet 6 inches, this multi-talented beauty stands just an inch shorter than Tom Holland. Hailee is cast to play Hawkeye in an upcoming Marvel series of the same title and it might look as if Tom will no longer be the runt of the MCU superheroes. Aren't we just glad on his behalf?
How Tall Is Tom Holland Compared To Halle Berry?
As one of our very favorite female onscreen personalities, Halle Berry is surprisingly diminutive at 5 feet 5 inches. As a superhero, she played Storm in X-Men throughout the 2000s. She is also infamously known for playing the role of Catwoman, which was the highest-grossing female-led superhero movie until Wonder Woman in 2017.
Halle Berry is two inches shorter than Tom Holland and though there are no pictures of both together, it's still believed that Halle will find a way to appear taller – in a larger-than-life kinda way.
Tom Holland's Height vs Sebastian Stan's Height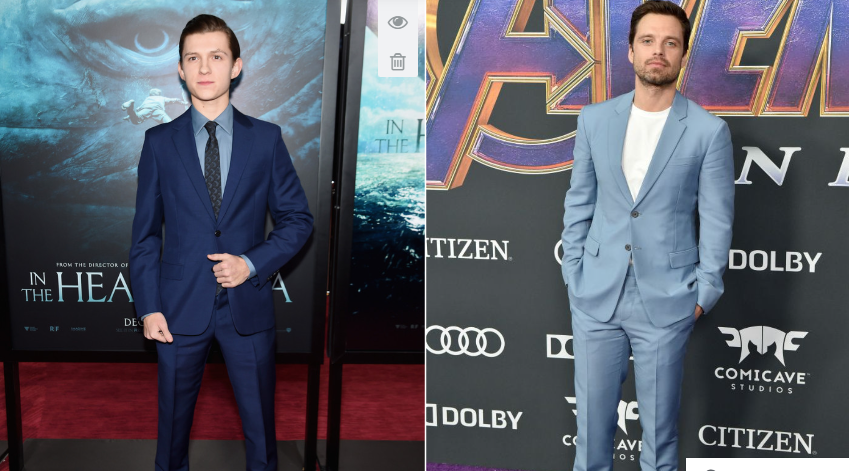 Sebastian is best known for playing The Winter Soldier in the Marvel Cinematographic Universe. He has reprised his role in many Captain America and Avengers movies for almost 10 years. The Romanian national stands pretty tall at a height of 5 feet 11 inches. We are afraid our good Tom won't be measuring up anytime soon as he is over 4 inches shorter than Stan.
Tom Holland's Height Is At Least a Head Shorter Than Jensen Ackles'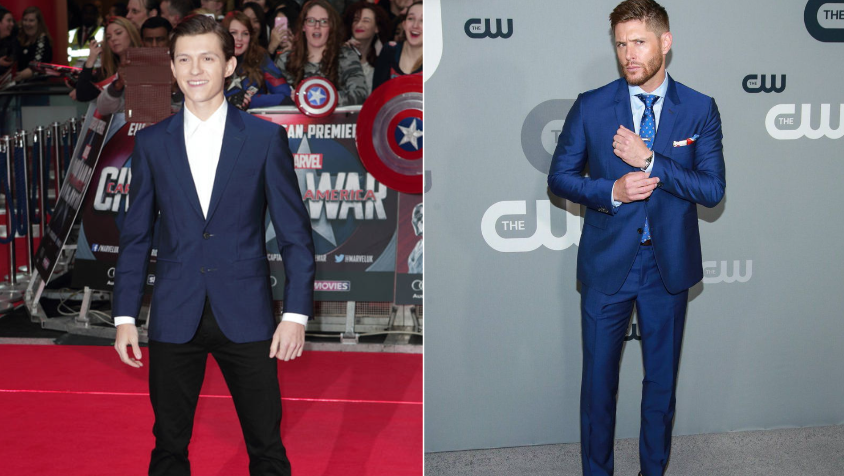 Away from the Marvel Universe and into the DC Universe; Jensen Ackles voiced the part of Batman for the two-part adaptation of the title movie, The Long Halloween. Notwithstanding, that's not the role he is most famous for. That title goes to Dean Winchester for the series Supernatural. With a height of just over 6 feet, Mr. Ackles is definitely much taller than Tom Holland.
How Tall Is Tom Holland Compared to Elizabeth Olsen?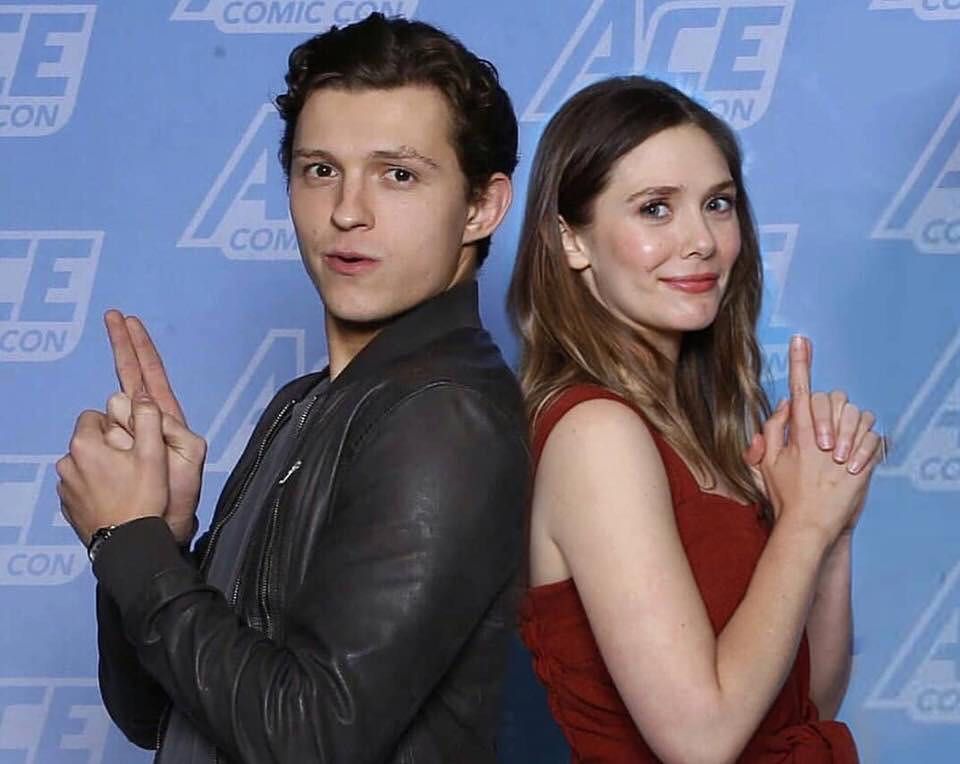 Elizabeth Chase Olsen rose to superstardom after Wandavision where she played the role of Wanda, famously known as Scarlet Witch. Olsen has been a regular supporting character in the Marvel Universe since 2014 and finally landed a lead in the miniseries which premiered on Disney+ in 2021. Also a regular in the MCU, Tom Holland gets in at least two inches ahead of the Wandavision starlet in the height department as she is quite petite. Elizabeth Olsen is only about 5 feet 5 inches tall. Who would have guessed?
Tom Holland's Height Compared To Jason Momoa's Height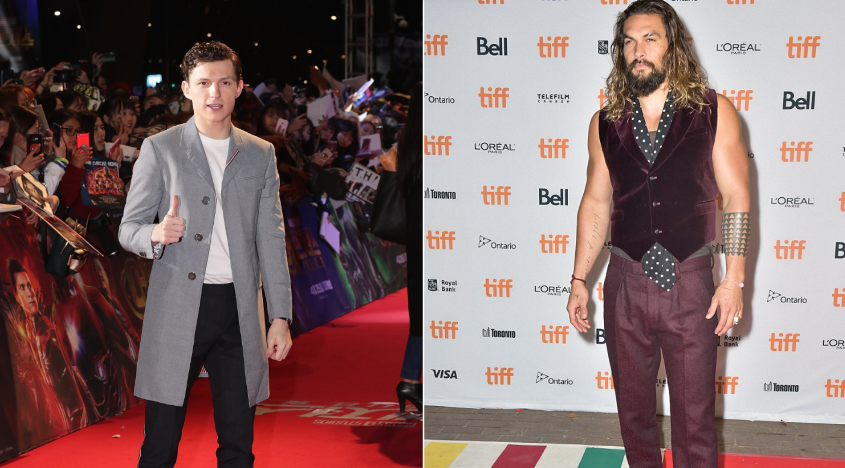 Let's compare Tom Holland's height with that of Jason Momoa who famously plays the DC Comics superhero known as Aquaman. Jason boasts of an impressive height at 6 feet 4 inches, beating our beloved Spiderman in the height game by well over 9 inches. That's a whole lot!
Tom Holland's Height vs Gal Gadot's Height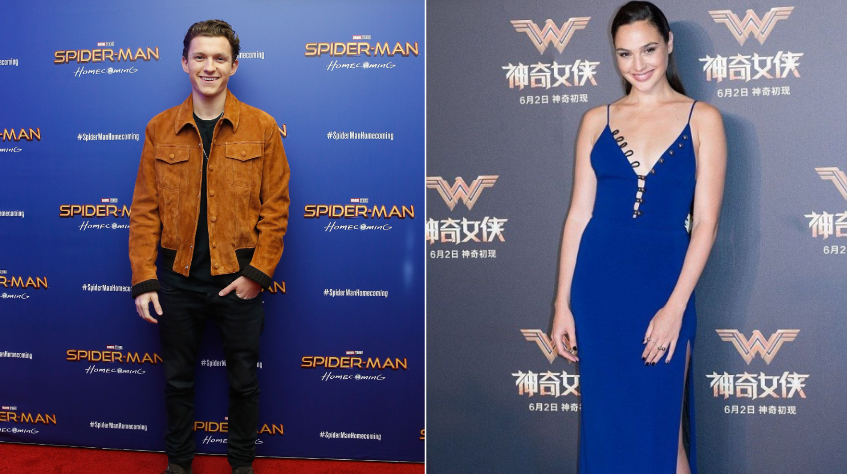 The indomitable Wonder Woman is one of the fiercest female superheroes yet. Played by former Israeli model Gal Gadot, Wonder Woman could be said to be DC's most performing female character yet. While Tom Holland remains the youngest most successful MCU character, sadly, this is where the similarities between the two end. When compared with Gadot's 5'10" stature, Holland comes up about three inches short.
Tom Holland's Height Compared to Other People He Has Appeared Closely With
We have compared Tom's height with those of his fellow superhero actors from the two most popular cinematic universes in Hollywood and we have confirmed that he isn't your regular-sized superhero. Now, how about comparing him with some of the people the paparazzi have caught him with? Girlfriends, friends, family members, etc.
Is Tom Holland Taller Than Zendaya?
This lovely actress has probably been photographed with Holland the most of all his girlfriends so there are plenty of photos to compare from. This isn't odd as the two co-starred in the Spiderman movie Far From Home where Zendaya played Peter Parker's love interest. They've shown up at several events together, even sparking dating rumors at one time.
Well, Zendaya is quite tall; she stands at a good height of 5 feet 8.5 inches tall. In this photo taken from the Spiderman movie set, she is obviously taller and even slouches a bit so as not to appear too tall. On the red carpet, however, she stands fully upright and the height difference couldn't be any clearer.
How Tall Is Tom Holland Compared To Ex-flame Ella Purnell?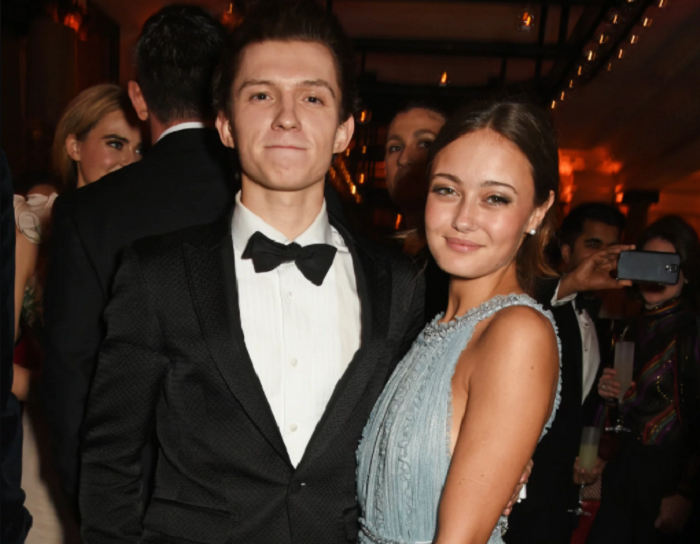 Ella Purnell of Kick-Ass 2 was present with Tom at Harvey Weinstein's BAFTA after-party somewhere in central London in 2018. In the photo, Tom Holland appears to hover over the petite starlet protectively. Purnell is about 5 feet 4 inches tall, which is a decent average height for a woman and presents a 3-inch height difference between her and Holland.
Tom Holland's Height Compared to His Brothers' Sam, Harry, and Paddy Holland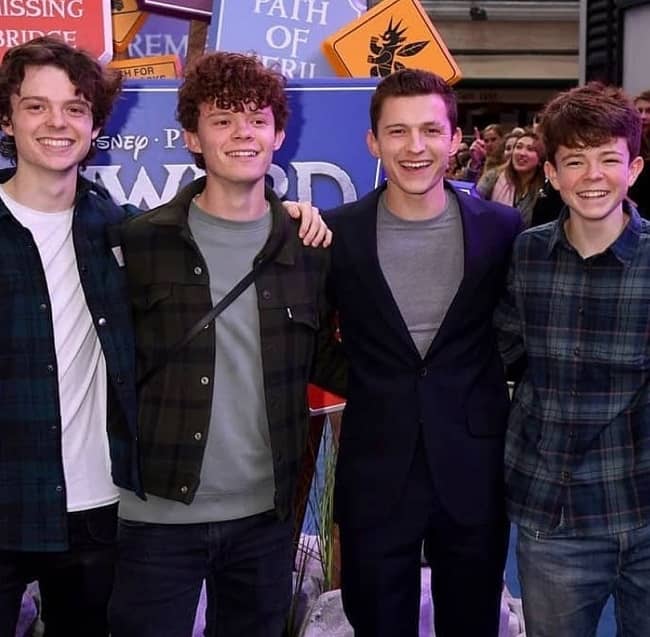 Delving a little into Tom's family, we see that he is the shortest brother when compared with his siblings Sam and Harry who both stand at 5 feet 9 inches. Paddy Holland is only 5 feet 6 inches tall, which is pretty tall considering his young age. So if Tom was hoping to be the middle brother in the height department, he shouldn't hold his breath. At least he's the richest brother.
Tom Holland's Height vs Harrison Osterfield and Jacob Batalon
Holland and his long-time buddy, Harrison Osterfield, who worked as his assistant on the set of Spiderman: Homecoming, have some pretty good photos together so let's have a look. In the above photo, it doesn't look like Tom is much shorter as he appears to be only about 2 inches shorter. This would put Harrison at an estimated height of 5 feet 9 inches. Harrison's official height nonetheless, is listed at 5 feet 10 inches on the internet.
Meanwhile, Jacob Batalon portrayed Peter Parker's best friend in the two Spiderman movies No Way Home and Far From Home. In the photo of these two above (second picture), we can see that Jacob doesn't quite measure up to his co-actor. He stands a couple of inches shorter than Holland with a height of 5 feet and 4 inches.