After Cristiano Ronaldo hit the impressive milestone of 200 million followers on Instagram in January 2020, he became the first person to achieve the feat and the extent of his global stardom became even more apparent. The soccer star has a following that cuts across the sport for which he is most known for, fashion and business. In more than fifteen years since he made his debut as a professional player, Cristiano's career has been on a rapid rise, culminating in the stardom he holds today. Through playing for his home country's club Sporting Lisbon to England's top club Manchester United, and soccer's most elite club Real Madrid, the timeline of Ronaldo's career has been an exhibition of what talent and extraordinary hard work can do.
It is not just his exploits on the pitch that has earned him the attention of the world. Over the years, the Juventus superstar has made the news for various off-pitch reasons: from his family life to legal issues, a few of which have threatened his enormous legacy. As he is approaching the end of his career, it is worth reminiscing how far he has come, the challenges he faced, and whatnots.
Exploring Cristiano Ronaldo's Extraordinary Career
Today, Cristiano Ronaldo has a statue and a museum in his hometown Madeira. This is in recognition of the fame he has brought to the small Portuguese island. He was born there on the 5th of February 1985 to Maria Dolores Spinola dos Santos and Jose Dinis Aveiro, as the youngest of four children.
Growing up in Santo Antonio, Funchal, a small settlement on the island, his father who worked as a kit man for a local amateur team called Andorinha introduced him to football. For three years between 1992 and 1995, Ronaldo learned the basic things about the sport. At the end of the third year, he moved on to the next stage of his development to C.D Nacional, another local club in Madeira. He spent two years at Nacional before his burgeoning talent became apparent to major Portuguese club, Sporting Lisbon.
Accomplishments with Sporting Lisbon (1997 – 2003)
Cristiano Ronaldo was just twelve years old when he signed with Sporting Lisbon. The first transfer fee for a man who would later go on to set multiple transfer records was £1,500. At Sporting Lisbon, Cristiano joined the club's horde of young talents. The club had been renowned for producing international football stars like Luis Figo, and Ronaldo hoped to follow in their footsteps.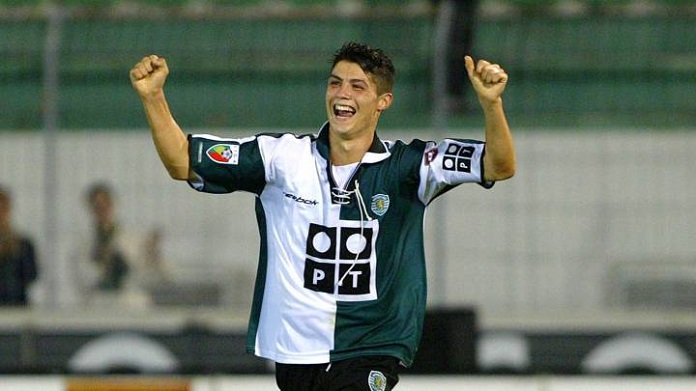 As a twelve-year-old, he played for the club's academy, balancing football with his education. Two years after joining Sporting Lisbon, Ronaldo became convinced he could make a career out of football and halted his education. At 16, that belief came closer to reality. Ronaldo got promoted to the club's youth team. He had made an impression on the club's head coach with his dribbling and this skill helped facilitate a quick rise through the under-16, under-17, and under-18 teams to the first team.
In October 2002, Cristiano Ronaldo made his debut as a professional player against Moreirense. In the game which finished in a 3-0 win for Sporting, Ronaldo showed why his career was on rocket speed; he scored two goals. Ronaldo spent just one season playing in the top flight of Spanish football before he began attracting attention from heavyweight football managers like Arsenal's Arsene Wenger and Manchester United's Sir Alex Ferguson, both of whom were rivals in the English Premier League.
He also drew interest from Liverpool and Barcelona, the latter would become the home of his arch-rival, Lionel Messi. Alex Ferguson eventually won the battle to sign Ronaldo. After playing 25 first-team games for Sporting Lisbon, scoring three goals, Cristiano Ronaldo signed for Manchester United for £12.24 million.
The Reign of Ronaldo's in Manchester United (2003 – 2009)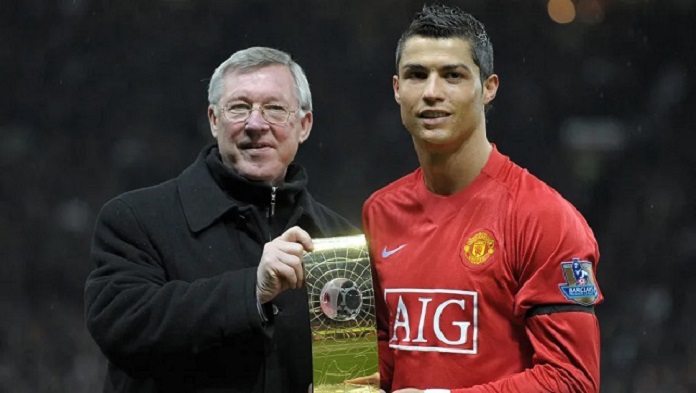 If Sporting Lisbon is considered the cradle of Cristiano's career, Manchester United was the dawn of his adulthood years. He joined United as the first-ever Portuguese player for the club and English football's most expensive teenager.
While his dribbling skills were otherworldly, there were parts to his game that needed plenty of development. His debut for the English team against Bolton Wanderers in August 2003 drew high praise from club legend George Best. Unlike his Sporting Lisbon debut, however, he had to wait a couple of months before scoring his first goal, it was a brilliant freekick against Portsmouth.
The goals did not flow in his first season. In the meantime, he dazzled English football with his dribbling prowess, finishing his first season with six goals in forty appearances. One of them was the opening goal in the final of United's FA Cup victory in 2004.
His Successes and Controversy at United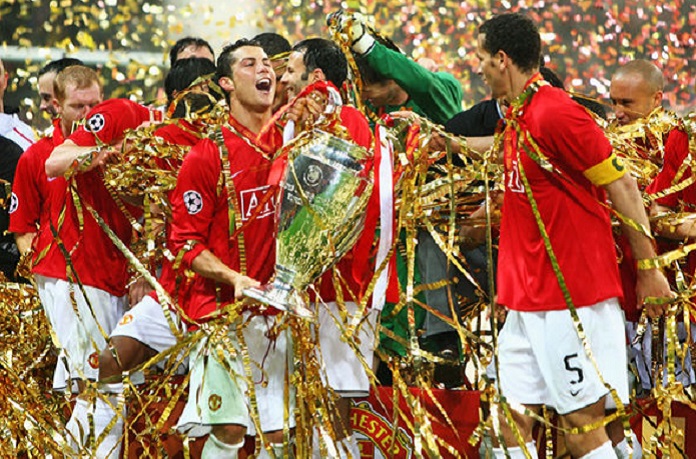 Albeit young, Cristiano Ronaldo was a big player with a big personality at Manchester United. He was an essential cog in the United's wheel that rolled itself to several trophies. Also, he was part of a few controversies.
By the time he was in his third season in England, having settled into his team and the culture, he drew several ires from his teammates as well as fans of other clubs. Several players took offense to his dribbling style which involved a lot of showboating. One of those players was his teammate Ruud van Nistelrooy.
Other incidents include his infamous altercation with Wayne Rooney at the 2006 FIFA World Cup during a match between England and Ronaldo's Portugal. Ronaldo filed for a transfer from United over the incident but he got denied.
However, in between the on-pitch drama that surrounded Ronaldo's early years at United, he enjoyed a lot of success playing for the club. He won the Football League Cup in his second season, the Premier League in three consecutive seasons between 2006 and 2009, the UEFA Champions League in 2007/08, and the FIFA Club World Cup in 2008. In total, Ronaldo won nine trophies playing for Manchester United.
Individual Achievements in England
If Cristiano Ronaldo was mostly an unknown player to the global football audience when he joined United, that was no longer true when he said goodbye to the club in 2009. This was in part, due to the popularity of the English Premier League. But mostly, it was because of his explosive exploits on the pitch and emergence as one of football's best players.
Despite winning the Sir Matt Busby Player of the Year award in his first season at United, Cristiano did not dominate the league until the 2006/2007 season. He scored 23 goals in 53 appearances, helping United to a league title. His performance earned him several accolades such as the PFA Players' Player of the Year, PFA Young Player of the Year, Football Writers' Association Footballer of the Year, and Manchester United Players' Player of the Year.
From 2006 through to his departure from United in 2009, Ronaldo continued to deliver exceptional performances, earning more domestic, continental, and global accolades. This culminated in a Ballon d'Or win in 2008 and with that, he became the first and only United player to win the prize since George Best achieved the feat in 1968. His other individual accolades while at United include:
FIFA World Player of the Year (2008)
FIFA Club World Cup Golden Ball (runner-up)
UEFA Club Forward of the Year
UEFA Club Footballer of the Year
FIFPro World Player of the Year
Onze Mondial Award
World Soccer Player of the Year
FIFA Puskas Award
He Became a Global Phenomenon at Real Madrid (2009 – 2018)
After six seasons, 196 appearances and 84 goals for Manchester United, Cristiano Ronaldo joined football's most famous club Real Madrid for a world-record transfer fee of £80 million. His signing contract with the club was worth €11 million in salary/year with an astronomical €1 billion buy-out clause. It is said that about 80,000 people attended his unveiling at the famous Santiago Bernabeu, home of Real Madrid. This eclipsed the 75,000-record held by one of the world's greatest players, Diego Maradona when he joined Italy's Napoli.
Unlike his first transfers, Ronaldo did not waste time before showing fans of his new club what he was capable of. Having refined his game and himself into a more efficient machine, the Madeira-born superstar's reputation moved from talented goalscorer and fantastic dribbler to an elite goalscorer. He scored 33 goals in 35 appearances in the 2009/10 season, with 26 of them coming from 29 appearances in the league.
Throughout his nine seasons at Real Madrid, Cristiano Ronaldo scored 311 goals from a total of 292 appearances, becoming the all-time highest goal scorer in the club's history. With each season and along with his eternal rival Lionel Messi, he became one of the world's deadliest players in front of the goal post, routinely recording more goals than appearances.
His time at Real Madrid saw the elevation of his rivalry with Messi. This was further driven by the historical competition between their respective clubs and it saw both players become global phenomena. With each new highlight, Ronaldo grew beyond the confines of football, drawing praise and awe from stars in other sports. Cristiano's time in Real Madrid cemented his place among the greatest players to ever play the game.
The Highs and Lows of His Career with Real Madrid
At Real Madrid, the 'childishness' that defined parts of his career at United was no longer there. Although he remained a big personality for whom the club and team made several accommodations, he rarely got into confrontations and clashes with his teammates. However, he was involved in the most brutal and controversial games in the famous El Classico against the club's longterm rivals, Barcelona. From red cards to on-pitch fights, Ronaldo remained a prominent figure in the club's battle for supremacy in Spain and Europe.
In that decade-long battle, Ronaldo's team recorded victory mostly in Europe. He won the La Liga twice in 2011/12 and 2016/17; the Copa del Rey twice in 2010/11 and 2013/14, and the Supercopa de Espana in 2012 and 2017. Beyond the sputtering successes on the domestic front, Ronaldo established dominance in Europe (the UEFA Champions League). He won club football's most coveted trophy four times, bringing his total medal in the competition to five. He was notably instrumental in helping the club win its eleventh UEFA Champions League.
After winning his first Champions League for Madrid in 2013/2014, Ronaldo and Madrid achieved the unprecedented feat of winning it thrice in a row between 2015/2016 and 2017/2018. Outside of the UEFA Champions League, Ronaldo won additional trophies: three FIFA Club World Cups and two UEFA Super Cups.
Cristiano Ronaldo's Individual Accolades at Real Madrid
Ronaldo's time at Real Madrid saw him lose out on several domestic titles to Messi's Barcelona. But his exploits in European competitions ensured he had plenty of accolades to match the Barcelona talisman.
After failing to win Ballon d'Or since 2008, Ronaldo returned to the podium in 2013 as the winner of football's most prestigious individual prize. He also won the prize in 2014, 2016, and 2017. In his last three years as a Ballon d'Or winner, he was also crowned UEFA Best Player in Europe. In addition to that, he won the Best FIFA Men's Player in 2016 and 2017, and World Soccer Player of the Year in 2013, 2014, and 2016. Other accolades he bagged at Real Madrid include:
UEFA Men's Player of the Year Award (thrice)
UEFA Champions League Forward of the Season (twice)
La Liga Awards for Best Player, Best Forward, and Most Valuable Player
Three-time winner of La Liga Player of the Month
Globe Soccer Award for Best Player of the Year (six times)
Ronaldo's Twilight Years at Juventus (2018 – Present)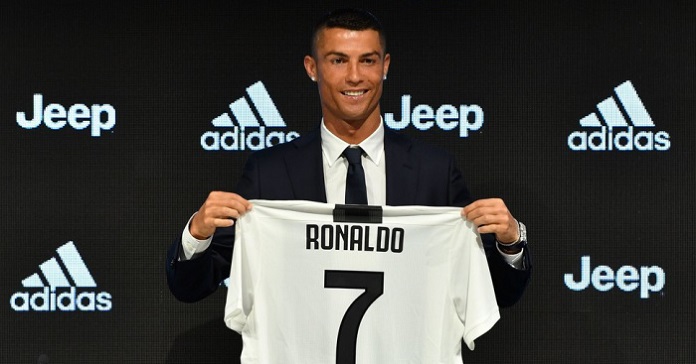 At the age of 33, Cristiano Ronaldo made another blockbuster move to Italy's superpower club, Juventus. The transfer cost more than €100 million, setting the record for the highest amount ever paid for a player by a club in Italy, and a player above the 30 years threshold.
For many, his time at Juventus is supposed to be a winding down of his illustrious career. However, the Portuguese superstar hasn't rested on his laurels. Still driven by the need to be the best, as well as his rivalry with Lionel Messi, Ronaldo has continued to record exploits for the Old Lady.
In more than 50 games for the Italian club, Ronaldo has scored 50 goals, helping the team to a league title as well as the Supercoppa Italiana. Cristiano's efforts haven't gone unacknowledged, he was named Serie A Most Valuable Player, Footballer of the Year, and also won Juventus' Player of the Season.
Details of His Long and Successful International Career (2003 – Present)
If there is one particular distinction that sets Ronaldo and Messi apart, it is their achievements at the international level. Although international football does not carry the weekly excitement as club football, it is an essential aspect of a footballer's life, one that Ronaldo has equally conquered.
He started his international career in 2001, representing his nation at the 2001 European Youth Summer Olympic Festival and the UEFA European Under-17 Football Championship. He also featured at the 2004 Summer Olympics and represented the under-15, under-17, under-20, under-21, and under-23 Portuguese national teams. During his international youth career, he made a total of 34 appearances, scoring 18 goals. He was still a player in the under-20 team when he got his first call-up as a senior player for Portugal. He represented the country at Euro 2004, scoring his first goal as an international player in a match against Greece.
Although Portugal had produced several internationally recognized players of repute, the country struggled with recording any accolades. That changed in Euro 2016, eight years after Ronaldo became the permanent captain of the side at the age of 23.
Cristiano Ronaldo helped the team to its first significant international accolade, contributing three goals and three assists to the defeat of the host country (France) in the final. His success with the Portugal international team also includes winning the maiden edition of the UEFA Nations League in 2019.
International Records and Individual Accolades
For Portugal, Cristiano Ronaldo has bagged several accolades and records. In over 164 appearances, he has scored 99 goals that place him near Iran's Ali Daei, the international goal record holder who scored 109 goals before retirement. After scoring 85 goals, he became the highest European goalscorer of all time.
He has also been named in the UEFA Nations League Teams and has won the PFA Portuguese Player of the Year four times.
Cristiano Ronaldo's Unusual Family Life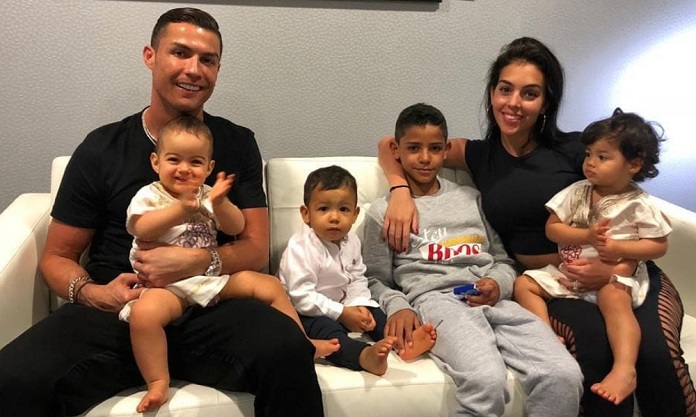 For a man of his status, Cristiano Ronaldo's family life has a different form compared to what one would expect. Unlike Lionel Messi who has a traditional family life with a wife and children, Ronaldo has never been married.
While he has never been married, he has four children: three of whom were born via surrogacy. His fourth child was born to his current lover Georgina Rodriguez; one of the few girlfriends he has had throughout his career.
Ronaldo's tendency to pay attention to his physical appearances, along with his limited number of female relationships has drawn rumors that he might be gay. This has not been substantiated in any way.
As for his confirmed heterosexual relationship history, Ronaldo has had many flings but has only been in five known relationships with Jordana Jardel, Merche Romero, Gemma Atkinson, and Irina Shayk. He is currently in a relationship that began in 2016 with the Spanish model Georgina Rodriguez.
His Children and Love for His Mother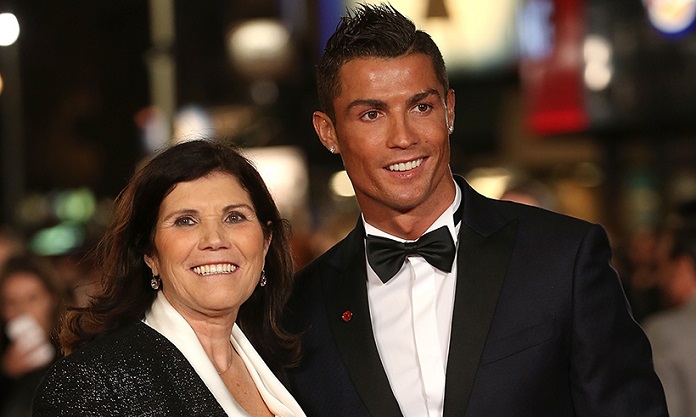 Outside of his love life, Cristiano Ronaldo has a deep bond with his extended family, particularly with his mother. Dolores is one of the most prominent figures in his life and has been seen with the footballer in several of the most critical moments of his career. During his time in Madrid, Ronaldo's mother and siblings lived with him, and they regularly attended his games at the Bernabeu.
As mentioned earlier, Ronaldo is father to four children, three of whom were born via surrogacy. The firstborn Cristiano Ronaldo Jr. was born in 2010. His second and third children are twins, Eva Maria and Mateo Ronaldo who were born on the 8th of June 2017. His fourth child, Alana Martina, a daughter, was born on the 12th of November 2017.
Rape Allegations and Other Off-Pitch Controversies
We have touched on some of the on-pitch controversies Ronaldo has been a part of throughout his career. His competitive nature has on multiple occasions resulted in incidents that made the back pages of numerous newspapers. However, it isn't just his football career that has drawn controversies. Off the pitch, Ronaldo has been the subject of a few, including legal battles.
The Infamous Tax Case of 2017
Tax avoidance is a problem the Spanish government continues to battle and in 2017, one of her opponents was Cristiano Ronaldo. In July 2017, the soccer star was accused and charged with evading up to €15 million in taxes between 2011 and 2014. With the case drawing out over a year, Ronaldo drew ires from those who criticized multimillionaires like him for their failure to contribute their share to social development. This threatened his reputation as a man of the people.
In June 2018, Ronaldo eventually settled the case. He received a two-year suspended jail sentence and agreed to pay €16.8 million. The fallout from the case supposedly influenced his departure from Madrid. Among other things, Ronaldo talked about Florentino Perez's failure to support him. Perez was the President of Real Madrid.
Rape Allegations
No controversy has threatened Ronaldo's legacy more than the rape allegations he has been involved in over the years. The first came in 2005 when he was in Manchester United. He, alongside an unnamed man, was accused of raping two women. The allegation was dismissed shortly following an investigation by Scotland Yard as there was no substantial evidence.
Over a decade later, Ronaldo was the subject of another rape investigation by the Las Vegas Police Department. The rape reportedly occurred in 2009 and the woman involved was paid $375,000 in a non-disclosure settlement. In 2018, the case became a significant controversy. Although Ronaldo and his team denied the accusations, the news remained a dark spot in his reputation even as his on-pitch achievements grew.
I firmly deny the accusations being issued against me. Rape is an abominable crime that goes against everything that I am and believe in. Keen as I may be to clear my name, I refuse to feed the media spectacle created by people seeking to promote themselves at my expense.

— Cristiano Ronaldo (@Cristiano) October 3, 2018
After two years of investigation, the Las Vegas Police Department refused to charge Ronaldo with rape, citing an inability to prove the allegations beyond a reasonable doubt.