You will not be blamed if you don't know who Thomas James Burris is. This is not only because not many people know him but also because he is neither a regular celebrity nor someone who has come to the limelight in recent years. But sometime in the past, he was quite famous, albeit many people didn't like the story of how he got famous. As a result of this, his recent whereabouts have become something of interest to all who knew how he got famous. Find out more about him below.
Thomas James Burris Became Famous as Karen Carpenter's Husband
Burris was a real estate surveyor who got famous after he married the late American singer Karen Carpenter. This marriage was believed by many to be the undoing of the beautiful singer who was described as simply magical. Since he was not a public figure or a celebrity, there was close to nothing known about his biography, except that Thomas was already married and divorced before he met Karen.
Carpenter, on her part, was a singer who was born on March 2, 1950, in New Haven, Connecticut. She was raised before her family decided to move to Downey, California when she was 13. The singer studied drums in high school and grew up to be named Rolling Stones as one of its 100 best singers of all time. This made her excel both as a drummer and as a singer.
Together with her brother, Richard Carpenter, Karen formed The Carpenters band in 1969. In less than 15 years of its existence, the band, which was into soft rock and pop music, produced ten highly acclaimed albums, and they also made appearances in some TV shows.
As a result of sedative and hypnotic medication, which Richard Carpenter got addicted to, Karen went on to produce a solo album in 1979 while her brother recovered from his addiction.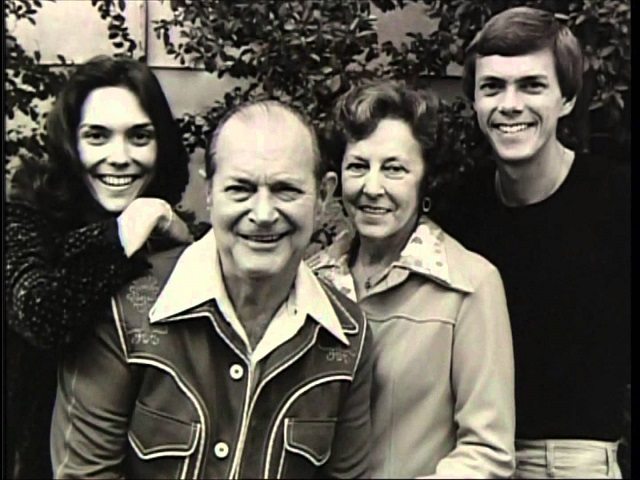 As a result of her musical career that would always see her traveling, Karen Carpenter had revealed that she might not get married in her life as long as she continued singing. Nevertheless, she still dated several men, including actor and former professional boxer Tony Danza and actors Thomas Mark Harmon and Steve Martin. Surprisingly, it was a real-estate developer named Thomas James Burris whom she met at a dinner at chic Ma Maison restaurant that she would end up with.
Thomas and Karen met in 1980, and within a couple of months, they were already husband and wife. At the time, Tom Burris, as he was known, was 40 years old and had not only suffered from a previous divorce but also had a child who was already 18 years old.
His Marriage To Karen Carpenter Was Seen As Controversial
As it turned out, Karen's marriage to Thomas James Burris became a terrible mistake for the singer in every single way possible. Firstly, while Karen desperately wanted to have children of her own, Burris was no longer capable of that because he had undergone a vasectomy. Also, even though he claimed that he had never heard of the Carpenters before meeting the singer, many people had come to believe that it was only for her money that Tom married Karen. This is because after they got married, he delved into a spree of spending her money, including loans that were placed at close to $50 thousand on a single occasion. As a result of the rate at which he spent her money, Karen was said to have been reduced to only her assets.
Besides, some sources described Thomas as very abusive towards Karen, resulting in the singer suffering from depression. Thus, by 1981, Karen was ready to leave the marriage, and she filed for a divorce. She was already battling emotional problems as well as health challenges, including an eating disorder, Anorexia.
Sadly, on 4th Feb 1983, Karen Carpenter passed away in Downey, California, leaving many of her fans accusing Burris of not doing enough to save her wife when she was suffering from the eating disorder that led to her death. Shortly before her divorce, she changed her will and left all she owned to her parents and brother.
What Is The Latest About Thomas James Burris?
Since the death of Karen Carpenter, there has hardly been anything heard of James Burris. The last that was heard of him was in an interview in which he stated that while Karen was having problems with her health and career, he was also having problems with his own work. He insisted that they both got along very well and were very caring towards each other until they started drifting apart.
Profile Summary
First Name:
Thomas

Last Name:
Burris
Also Known As:

Tom Burris
Sex/Gender:

Male
Profession:

Real Estate Surveyor
Famous For:
Being Karen Carpenter's Husband
Colleges/Universities Attended:

N/A
Educational Qualifications:

N/A
Religion:

Unknown
Birthday & Zodiac

Age/Date of Birth:

N/A
Zodiac Sign:
N/A
Birth Place:

N/A
Nationality:
American
Ethnicity/Race:

N/A
Country of Residence:

Unknown
Physical Attributes

Height:

N/A
Weight:

N/A
Eye Colour:

Hazel
Hair Color:

Blonde
Other Body Measurements:

N/A
Relationships

Marital Status:

Divorced
Spouse/Partner:

Karen Carpenter (31st August 1980 - 1983)
Family and Relatives

Father:

N/A
Mother:
N/A
Children:

1 son
Siblings:
N/A
Other Relatives:

N/A
Net Worth
Estimated Net Worth:

Unknown
Salary:
N/A
Source of Wealth:

Real Estate Development