Maribel Ramos was a 36-year-old Army veteran who was allegedly murdered by her roommate, a man named Kwang Chol Joy. Maribel had gone missing in May 2013, and after an extensive police search, her already decomposing body was found in a shallow grave in Silverado Canyon. Maribel was born in 1977 and died in 2013.
Unfortunately, an autopsy to ascertain the cause of death could not be conducted because of the badly decomposed state of her body when the police found her. Maribel Ramos' former roommate is currently serving a 15 years-to-life prison sentence for the alleged murder of the late army veteran.
At his sentencing, the convicted felon maintained his innocence and has continued to do so several years later. K.C Joy's continued position of innocence and the fact that no autopsy was conducted has led to a lot of people seeking to know what really happened. Here's everything you need to know, plus the untold truth of Maribel Ramos' murder.
Maribel Ramos Served in the US Army
Maribel Ramos was born in 1977, in the United States of America. However, the exact location of her birth is unknown at the moment. It is also clear that the events that led to her death and the discovery of her dead body have overshadowed any detail of what Maribel Ramos' early life looked like.
Sources close to the late army veteran's family have revealed that the late Maribel worked as a security guard at a department store after she left high school and that she had harbored dreams of joining law enforcement from a reasonably young age. Achieving her dreams would require her to get a college education/degree, and her family couldn't afford college, so she had to go about it some other way.
Maribel Ramos had a variety of options available to her, but she chose to explore the option that saw her serving her country in the army, and it would in turn, cover her college expenses. She joined the Army in 2000 and was honorably discharged in 2008 after serving two combat tours in Iraq.
The late Maribel Ramos then focused all her attention on pursuing the college education that would allow her to chase her law enforcement dreams. She became a student of Cal State Fullerton and was about to complete her studies with a degree in Criminal Justice when her life was prematurely snuffed out by her roommate.
Maribel Ramos Disappeared in May 2013
On May 3, 2013, Maribel Ramos was declared missing. Her roommate, K.C Joy, reportedly made the call to her family, who in turn contacted the police for help to discover her whereabouts. Before her disappearance, recall that Ms. Ramos was a student who was struggling to get by. She, therefore, attempted to cut down the cost of living by placing an ad for a roommate who would share the rent of her Orange County home in California.
A man named Kwang Chol Joy responded to the ad, even claiming to be someone who is easy-going and who gets along with most people. After due consultations and negotiations, he moved into the apartment. Joy and Ramos became fast friends, but that friendship turned sour when Maribel turned down Joy's offer that they become more than friends.
As if to register his displeasure at Maribel's rejection, Joy's behavior changed, and his attitude became nasty. One of the things he did that Maribel found repulsive was his refusal to pay his share of the rent, and it was not something she could bear any longer. The former roommates argued about some of these nasty attitudes, and Ramos made it clear to Joy that his time at the apartment was at an end. The late army vet also reportedly confided in her decision to kick Joy out of her apartment with her boyfriend, Paul Lopez.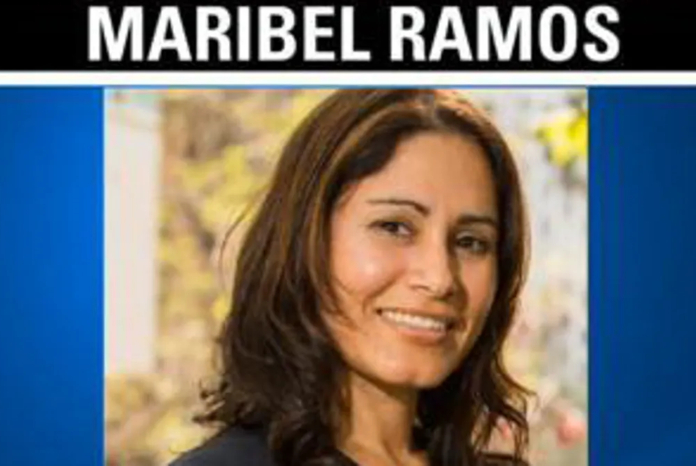 After the argument, Ramos proceeded to pay the rent. As a matter of fact, the last time she was seen was when she handed in her rent check at the apartment's front office. She was reported missing soon after, on May 3, 2013. Two weeks later, on May 17, 2013, the badly decomposing remains of Maribel Ramos were found in a shallow grave in Silverado Canyon.
Maribel Ramos' Cause of Death was Never Determined
Once her body was recovered from the canyon, the police launched an investigation into the murder of Maribel Ramos. Their prime suspect was the late 36-year-old's roommate, K.C Joy, due to the call the authorities had received from Ramos about 10 days earlier, where she stated that she feared for her life from her roommate Joy and would employ defensive measures against him if required.
They, however, had to cover their bases and also questioned the victim's boyfriend, Paul Lopez, after learning that she contacted him a day before she disappeared. The concise way he answered their questions convinced them that he had nothing to do with the disappearance and subsequent death of Ramos.
After they were satisfied with the interrogation of the victim's boyfriend, the police reverted their attention to the man they initially suspected to be behind the death of Maribel Ramos. They did not find it difficult to establish the fact that Joy and Ramos had argued before her disappearance, as Joy quickly admitted to that fact.
Next, the police noticed what appeared to be scratch marks on K.C. Joy's arms. They proceeded to ask him about it, but the then suspected murderer claimed that thorn bushes were responsible for the scratch marks. At the time, there was nothing they could do but confiscate Joy's phone and laptop as part of the investigation process.
No Autopsy was Carried Out Due to the State of Her Corpse
To find out how a murder victim died, the US authorities usually carry out an autopsy. In the case of Maribel Ramos, however, the police could not follow this protocol because of how badly decomposed the body was. As a matter of fact, they could only tell that the body belonged to Maribel Ramos through her dental records.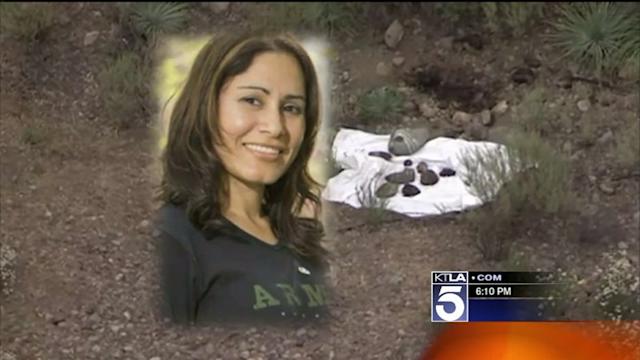 The police had hoped that a detailed autopsy would shed more light on Maribel's cause of death and probably lead them to her killer. The disappointment they experienced in that regard forced them to become more creative in their investigations and to take a more in-depth look at the variety of suspects they had already interviewed.
After also investigating a couple of people that Maribel had met through the site she placed the ad for a roommate, the authorities refocused their attention on Joy, who was considered to be the most likely suspect behind the murder of the 36-year-old war vet. The apartment that Joy shared with Ms. Ramos had been searched by the police, and nothing out of the ordinary had been found this left the cops with a huge mountain to climb to prove their suspicions.
K.C. Joy's Internet Searches Exposed Him as the Murderer
Just when it seemed the police were at their wit's end, they came up with an ingenious idea to prove that Joy was the man behind Maribel Ramos' death. Recall that the police still had Joy's phone and laptop in their possession, and this forced him to utilize the services of a local public library and the computers there.
Under the circumstances, Joy's use of the computers at the local public library made sense. However, the way he frequented the library gave the police the idea that a look at his browser history may give them enough lead required to crack the murder case. According to a Dateline correspondent, the idea and the moves the police made were revolutionary and ultimately led to K.C. Joy being arrested for the murder of Maribel Ramos.
To achieve their goals, the police got a search warrant that gave them access to Joy's browser history. What they found here was quite damning and dire for Joy. He seemed to focus the majority of his searches on questions like how much time is required for the perfect decay of a human body.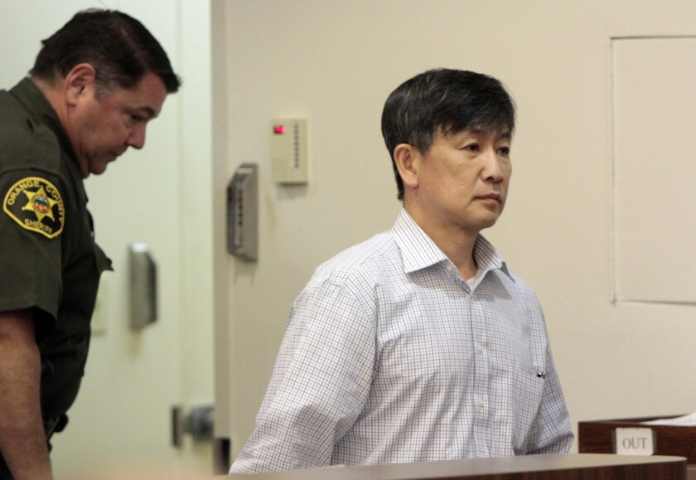 It was also discovered that Joy had also thoroughly examined a map of the Modjeska Canyon in California, and this was an area the police had neglected in their initial search for Maribel. This prompted another search that led to the discovery of the victim's remains.
All these pieces of evidence provided incontrovertible proof that K.C. Joy was the man responsible for the disappearance and subsequent death of late army vet Maribel Ramos. He was arrested on May 17, 2013, and charged with one felony count of second-degree murder of Maribel Ramos.
K.C. Joy Claimed He was Innocent of the Charges
Joy's trial began in July 2013, and from the onset, he maintained his stance that he was innocent of the crime he was being accused of at the time. He even stated that he couldn't have hurt Maribel as she was his only friend and that she had been kind and considerate towards him before their argument.
In an attempt to exonerate his client, Joy's legal counsel tried to convince the court that Maribel was a paranoid drunk who had developed the habit of sleeping with a knife to protect herself after she made what he considered a dubious call to the police to say she feared for her life after the argument she had with her roommate.
Joy's lawyer also painted Maribel as a drug abuser who made the call in an inebriated state. He claimed that the victim's alleged drug and alcohol problem made her a danger to herself and that she might have taken her own life or died from a medical condition.
To drive his point home, Joy's attorney tried to convince the court that his client can only be held responsible for irresponsibly disposing of the body and that he only did so in a state of panic. He also added that there was no real evidence against his client apart from the fact that he disposed of the body.
The judge presiding over the matter was far from convinced by the defense counsel's impassioned advocacy of Joy's innocence in the matter, and the prosecutor from the district attorney's office brought up some facts that backed up the murder charge that had been slapped on Joy. To do this, he gave a brief history of what Joy's life was like before he met Ramos.
Joy had reportedly come to the US as a young boy with his family and subsequently moved to California from Tennessee after encountering some problems at his last area of residence. The prosecution alluded to the fact that Joy had a history of violence, a claim which was backed up by records of the restraining order his sister had gotten against him after they had disagreed on the issue of their late parents' inheritance.
The records showed that in addition to losing his job after his parents' death, Joy had also lost his cool and developed an awful temper which eventually led to the fallout with his sister. Subsequent misdemeanors from Ramos disconnected him from several friends and family members, prompting his decision to change location.
The prosecutor revealed that when he began living with Maribel, Joy had no friends or relatives and heartily welcomed the victim's friendly disposition towards him. The prosecutor also told the court that this friendliness took on an obsessive form for Joy, who had fallen in love with Ramos.
He went as far as even altering some parts of his appearance because he thought it would make him look younger and make him appealing to Ramos. He even got a particular tattoo because she told him it would look good on him. Joy also reportedly planned and paid for a vacation he had hoped to convince Ramos to go on with him.
It was, therefore, a blow to his rather inflated sense of self when she refused his advances, and it quickly became a case of if he couldn't have her, then no one else would.
K.C. Joy was Sentenced to 15 Years to Life For His Crime
In September 2014, after carefully reviewing both sides of the argument, the judge handed down a guilty verdict and convicted Kwang Chol Joy of one felony count of second-degree murder of Maribel Ramos. He was sentenced to 15 years to life at the Correctional Training Facility in Soledad, California,
After the verdict, a member of Ramos' family revealed that the family was satisfied with the verdict and that Joy was a terrible human being who didn't deserve any forgiveness. Joy, on the other hand, has continued to maintain his position of innocence and has seen several attempts at getting a retrial denied.
K.C. Joy remains an inmate at the Soledad correctional facility and is up for Parole in February 2023.