Mildred Baena is the former housekeeper of Arnold Schwarzenegger and his ex-wife, Maria Shriver. She came into the spotlight as a result of her extramarital affair with Arnold, which resulted in "a love child' named Joseph Baena.
It seems like such a cliché talking about people that have had affairs with their housekeepers. Still, in reality, several personalities have been caught in such a scandalous position, and one of them is legendary Hollywood actor Arnold Schwarzenegger.
The Terminator star-cum-politician had just concluded an eight-year stint as the governor of California in 2011 when it emerged that he had fathered a child out of wedlock. It further turned out that the illicit affair had happened several years back, and the woman who had his love child was his family's longtime housekeeper, Mildred Patricia Baena.
As one may expect, the revelation devastated Schwarzenegger's family, and his wife, Maria Shriver, had no choice but to file for a divorce. The divorce proceedings lasted for six years before it was eventually concluded in 2017. All the parties caught up in the drama have moved on with their lives as the actor resolutely continues to make amends for the past.
Mildred Baena Hails From Guatemala and Worked as a Housekeeper for Schwarzenegger For Two Decades
Prior to coming to work for the Schwarzenegger household, Mildred Patricia Baena originally hailed from the South American country of Guatemala. She eventually made her way into the United States and went to work in the service industry.
It was during her time there that she was hired as a housekeeper for Schwarzenegger and his family. This was around 1991 and at that time, the actor and his wife, Maria, had just welcomed their second child named Christina.
Baena thus helped in looking after Christina and her elder sister, Katherine. She was also with the family and proved to be of great help when they went on to welcome two more children; Patrick and Christopher.
Baena would work for the Schwarzenegger family for nearly two decades, a time during which she was part and parcel of them. She became a very close part of the family and as such, if she was overtly friendly with Arnold, there was nothing untoward about it. Some people have since come out to say that the former housekeeper had a mini obsession with her boss but this remains unsubstantiated.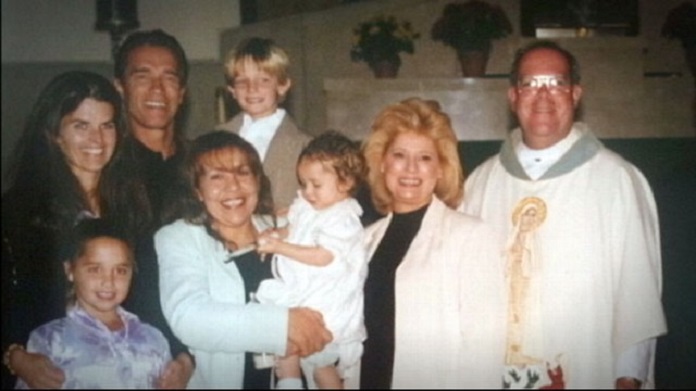 She Was Married At The Time Of The Affair In 1996
Arnold Schwarzenegger wasn't the only one who was married when his affair with Mildred Baena happened. The Guatemalan-born lady was also married herself; she tied the knot with the Colombian-born Rogelio Baena on the 14th of November 1987. They would later get a divorce a decade later, but it meant that when Baena had an affair with Schwarzenegger, she was married to her husband.
According to some sources, the affair happened right under the nose of Schwarzenegger's wife, Maria. It is however generally believed that this was not the case and that Baena and Schwarzenegger got together during a family vacation which saw Maria leave with the kids while Schwarzenegger stayed back in L.A. for filming. Of course, Baena being the housekeeper, stayed back also and she and her boss inadvertently had an affair.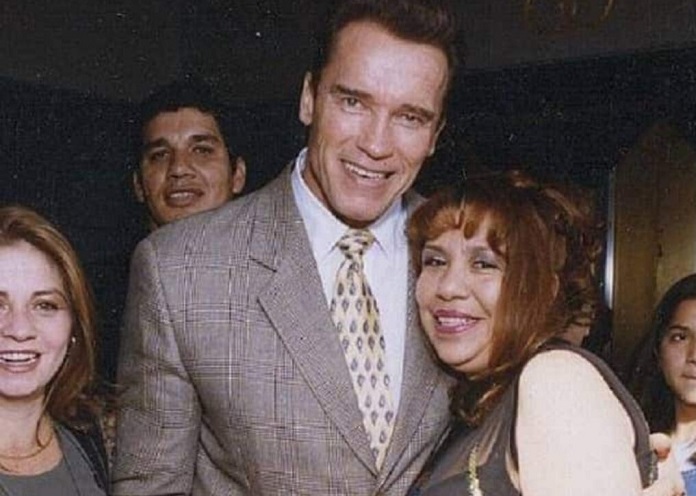 Beana's Son Was Born Five Days Apart From Schwarzenegger's Son With His Wife Maria
The romance between Arnold Schwarzenegger and Mildred Baena was short-lived and they both moved on with their respective lives. Baena later got pregnant but she thought nothing of it as she believed that it was her husband that fathered the child. Schwarzenegger, on his own part, was busy juggling his political career and did not give much thought to the whole thing. Baena continued working as domestic help for the household and eventually gave birth to a son, Joseph, on the 2nd of October 1997.
Ironically, Schwarzenegger's wife, Maria, had also welcomed a son named Christopher five days earlier on the 27th of September 1997. Both boys would thus grow up, sometimes alongside each other, without knowing that they were related. Baena, on her own part, also did not know that Schwarzenegger was the father of her child. She only began to suspect that possibility as the boy grew up and resembled him more and more with each passing day.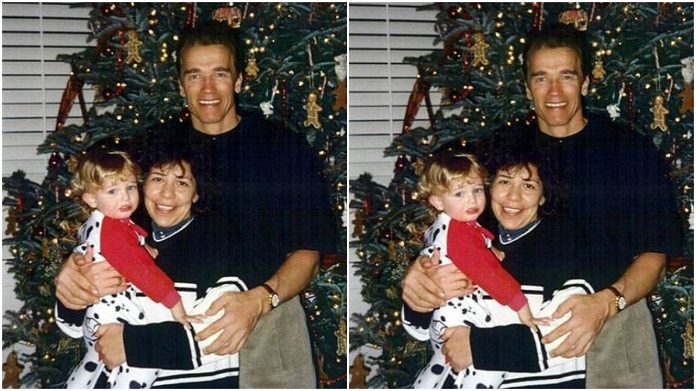 The Affair Truncated Schwarzenegger's 25-Year-Old Marriage with Maria Shriver
Mildred Baena wasn't the only one that noticed that her son was looking more and more like Schwarzenegger with each passing day. Shriver also noticed it and when she could no longer stand the suspense, she asked her housekeeper point-blank if her husband was the father of her child. This was in 2011 and Baena immediately confessed the whole truth. Thankfully, Shriver was quite empathetic and cried with her.
She then told her to get up from her knees. With the cat out of the bag, Mildred began making plans to immediately exit the Schwarzenegger household. Shriver however told her not to do so but wait and proceed on her retirement as planned. She also ensured that she (Baena) got her full retirement benefits.
The former journalist was however not this understanding with her husband. She confronted him with the fact during therapy and he owned up. She subsequently filed for divorce that same year and it took six years for their divorce to be concluded.
The whole thing was really sordid and would have wreaked havoc on Schwarzenegger's political career but thankfully for him, it only unfolded after he had left office. The actor was remorseful though and apologized to his family. He accepted that they were no excuses and took full responsibility for the hurt he had caused.
Mildred Baena is Now a Professional Chef 
In the immediate aftermath of the revelation of the affair, news outlets predictably descended down on Baena and she had no choice but to seek private refuge for a significant period. She remained in "hiding" for some months before emerging to give her first and only public interview till date to Hello Magazine in June 2011.
In that interview, she described Schwarzenegger as a good man who was suffering too and expressed her hopes that he and his wife would reconcile and get back together. That reconciliation did not materialize but Baena is at peace knowing that she tried her best.
The former housekeeper continues to enjoy her retirement and avoids the spotlight as much as possible. Her son, however, shares pictures of both of them on social media. In one of those posts in 2020, he revealed that his mom had graduated from culinary school and stated that he was "dang proud" of her. The post further made it known that it was a longtime dream of Mildred's to go in that direction.
Schwarzenegger and Baena's Child Joseph is a Realtor and An Aspiring Actor
It has been exactly a decade since the revelation of the Schwarzenegger and Baena affair and one good thing that has come out of it is that the love child that resulted from it can carry on a relationship with his father openly. Asides from their resemblance, Joseph shares his father's passion for bodybuilding and has a penchant for sharing shirtless photos as well as videos of his gym workouts on Instagram.
He and his father have also been spotted in the gym together on many occasions. Father and son have also been spotted out and about in California and Schwarzenegger has been there to celebrate several important occasions with his son, including birthdays and school graduations.
On a personal note, Joseph is a budding realtor who works with Aria Properties in California. He is also dipping his toes into acting and has featured in a movie titled Bully High, as well as the TV pilot, Scam Squad. Beyond his career achievements, Joseph is also working on good relations with his half-siblings. He and his girlfriend Nicky were spotted working out with his half-brother, Patrick, in May 2021.