Linda Tripp's plastic surgery includes facelift, liposuction, chin tuck, neck reduction, facial peel, and rhinoplasty. The American civil servant also had a rigorous weight loss of about 40 pounds.
Linda Tripp is an American civil servant who is well-known as the whistleblower that made ex-American President, Bill Clinton's affair with the formal white house intern, Monica Lewinsky, go viral in 1998. Having gained public attention as a result, she attracted both positive and negative remarks from the public. Here is all you need to know about Linda Tripp's plastic surgeries and the reasons behind them.
Why Does Linda Tripp Look Different?
Linda Tripp looks different from what people used to know because she underwent a series of plastic surgeries to enhance her looks. A lot of people who are not satisfied with their natural looks have resorted to plastic surgery, and the American civil servant is one of them.
She started to make headlines after she appeared prettier than her ridiculed looks after she gained fame in the 1990s. This made people wonder whether she actually underwent plastic surgery, which she reportedly admitted to.
The Truth About Linda Tripp's Plastic Surgery
Linda Tripp admitted to having undergone a series of plastic surgeries, including a facelift, liposuction, chin tuck, neck reduction, facial peel, and rhinoplasty. Compared to her pictures before and after the surgeries, one would see that she has become much prettier, which gives the conclusion that she had successful plastic surgery.
The American civil servant began her plastic surgery journey in late 1999 and the result has been nothing short of amazing. It gave her the youthful and ageless look that she had till her death at the age of 70, thanks to the Beverly Hill-based plastic surgeon, Geoffery Keyes. Here is all you need to know about her series of surgeries:
Linda Tripp's First Plastic Surgery Was in Late 1999
Linda Tripp was known to have a nose that was bigger and flatter before her surgery. She started her facial plastic surgery in late 1999 by having a rhinoplasty. The surgery was reported to have lasted about three hours, giving a satisfying result.
The nose job was evidenced by the scar at her nasal base, as seen when comparing her pictures. She looked totally different and prettier with her new nose that became pointed, sharp, and slim.
In the course of the three hours that she was under the knife, she also got an eye job. Initially, she had saggy skin around her eyelids, but she had her lower eyelids lifted. She also had the bags around her eyes removed to make her eyes bolder.
The surgery also included liposuction on different parts of her body, which entails removing fat. Fats were removed from her chin as well as her neck, and her skin was tightened for a younger and flawless look.
Linda Tripp Had a Facelift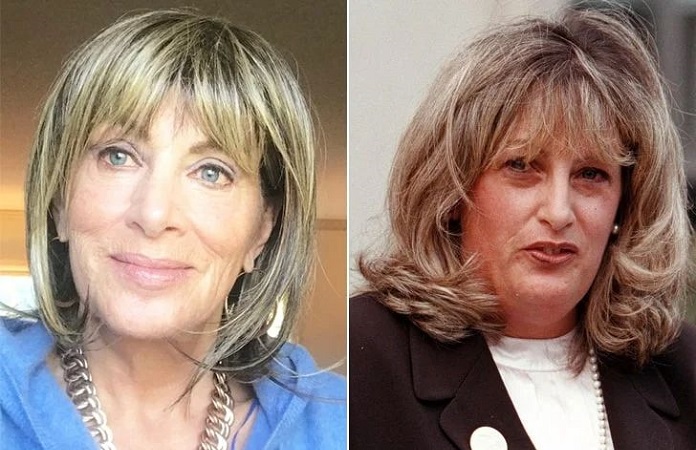 In 2008, Linda Tripp had her facelift surgery done in Los Angeles. Though there were improvements in her looks, she was not satisfied with the outcome. The chin implants that she got didn't suit her oval face and made her look almost like her arch-enemy, Jay Leno. It is not known if she later got another chin implant to achieve what she wanted.
She Also Lost Some Pounds To Augment Her New Looks
Apart from getting a series of surgeries done on her face, she went through exercises to make her appear stunning. In addition to the exercises, she also embarked on a diet plan for a speedy result.
Initially, she had the goal of losing about 60 pounds, but she lost 40 pounds, which was 20 pounds away from achieving her aim. The weight loss made her go for an entire change of wardrobe. She was also reported to have had dental caps put on her teeth, which she did not confirm or deny.
The Reasons Behind Linda Tripp's Plastic Surgery
At first, Linda Tripp stated that she went through the surgeries to look good for the wire-tap trial that she was to face in Maryland then. Having gone viral for her role in the impeachment of the ex-American president, she was ridiculed for her looks and was made the subject of jokes.
She stated that she did not know that she was so ugly until her pictures began to go viral, which made her and the rest of the country horrified. This, however, raised the insecurities she had nurtured about her looks.
John Goodman, an American actor, was portrayed as Linda Tripp in a Saturday Night Line parody in the late 90s. He wore a wig with hair standing out in all directions, which didn't sit well with her. It made her lose a lot of confidence in herself. All her insecurities were referenced in the drama series, American Crime Story: Impeachment, which portrayed Linda Tripp seeing a Saturday Night Live parody.
In the drama series, she was cast, talking about how she was bullied as a teenager and given the name, Gus, after an NBA player, Gus Johnson. In 2013, in an interview, she stated how people were unfair in their opinions about her whistleblowing which rested mainly on her looks.
She made it known that if she was cute, sweet, cheerful, and perky, she would not have been described the way the press did, which made the idea of her betrayal of Monica Lewinsky laughable.
Here Is How the Public Reacted To Linda Tripp's Plastic Surgery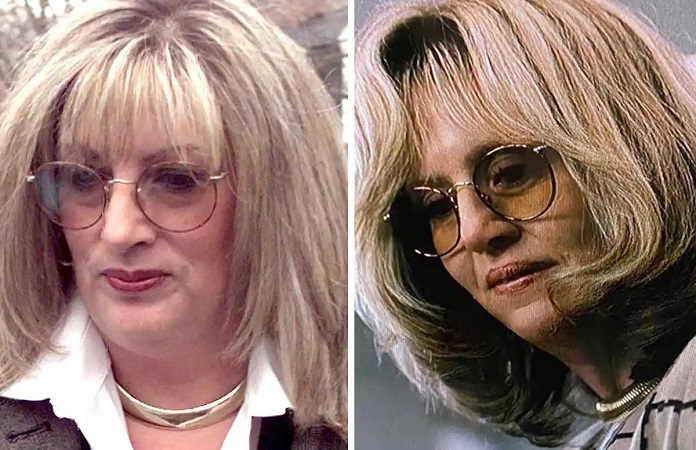 For someone like Linda Tripp, who got into the limelight for a complicated reason, getting plastic surgery might not change much in the minds of people. The civil servant thought that she would be able to dodge the derogatory remarks of people after the surgery, however, she didn't. She received positive remarks from some people, while she was slammed by others.
After the drama series, American Crime Story: Impeachment, was aired, some people took to Twitter to give both positive and demeaning remarks about her plastic surgery, hash tagging the drama series. Linda Tripp remained silent about the whole remark and did not care to react.
She Had Mixed Feelings About Her New Looks
Most people who undergo plastic surgery usually come out with more confidence and feelings. This is not so with Linda Tripp, as she had a totally different feeling than what was expected.
In an interview, she stated that she was comfortable with her looks but not with her facelift, stating that it did not boost her confidence. However, she maintained an ageless look till her death on April 8, 2020, after battling pancreatic cancer.