Joaquin Phoenix has described the facial scar between his lips and nose as a non-surgical scar that he was born with. However, that explanation has done little to douse speculations as all manner of facts have been flying around about his face.
Many people assume that Joaquin Phoenix's scar is as a result of a microform cleft, the mildest form of cleft lip, a birth defect that develops very early in a pregnancy, before the 10-week mark.
The actor refuses to be distracted by this as he is committed to taking his career to greater heights. Having made his mark by playing dark characters in indie films, Phoenix transitioned to international stardom, thanks to an unforgettable turn as the Joker in the 2019 film of the same name. His astonishing performance saw him sweep the award for best actor at the Academy Awards, Golden Globes, Screen Actors Guild awards, and the BAFTAs.
Joaquin Phoenix's Facial Scar is Most Likely a Microform Cleft Lip
We live in a day and age where some celebrities utilize their personal life to grab attention but Joaquin Phoenix is a whole different person altogether. The actor protects his personal life jealously and doesn't let anything slip out. That reticent has led to speculations about his facial scar and he has been quoted as saying that his scar is an act of God.
According to him, his mom reportedly felt a sharp pain one day while pregnant with him and he was later born with the mark. This story is largely unsubstantiated but the one sure thing that the actor has said about his facial scar was during an interview with Vanity Fair in October 2019.
The actor described his facial scar as a non-surgical scar that he was born with rather than a surgically fixed cleft. Phoenix's description, as well as the facial scar itself, is consistent with what medics define as a microform cleft lip. This is the mildest version of a cleft lip (more on that below) and usually appears as a vertical scar from the lip to the nose.
It doesn't cause many problems for people who have it but it may lead to drinking, eating, and speech issues. The microform cleft lip usually looks like the person has had surgery to fix it but this is just their natural look as is the case with Joaquin Phoenix.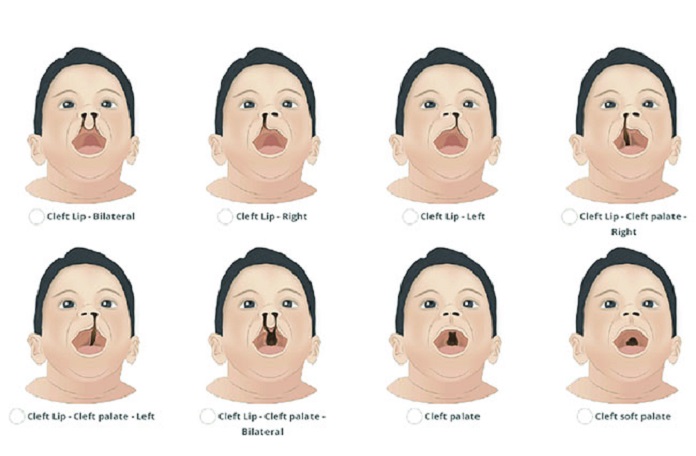 What is a Cleft Lip and Cleft Palate?
A look around your society will reveal people who have the same exact scar or even something more complicated than Joaquin Phoenix's. Others have not even had theirs fixed and what they are suffering from is known as cleft lips or cleft palate or both.
Cleft lips and cleft palates are birth defects that happen when a baby's lips or mouth don't form properly during pregnancy. To further understand this, when a baby is in the womb, the tissues and cells grow from each side of the head and then meet in the middle. When they join, facial features such as lips and mouths are formed.
When they fail to join, they live an opening which can be either a cleft lip or cleft palate. According to the CDC, one in 2,800 babies in the U.S. are born with cleft lips while one in 1,700 babies is born with cleft palates. One in 1,600 babies is born with both.
Although clefts seem like cosmetic problems, they are not. They cause serious issues for the individual such as feeding, speaking, hearing problems, dental issues, and ear infections. People who have it also experience higher mortality rates as well as higher risks for disorders such as breast, brain, and colon cancers.
It is not really certain what causes clefts but studies have shown that genetics and environmental causes such as taking prescription medications and exposure to some toxins may have a hand. Treatments include surgery (which starts when the baby is just a few months), special dental care, and speech therapy.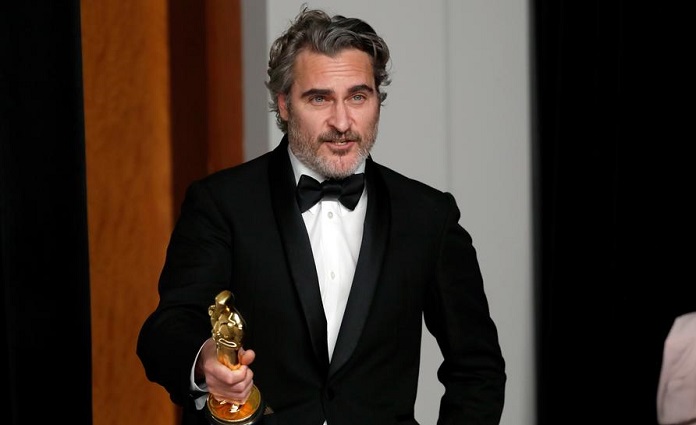 Joaquin Phoenix's Facial Scar Has Barely Affected His Hollywood Career
Hollywood is an industry that is notorious for impossible standards of beauty and perfection but that seems to have barely affected Joaquin Phoenix's career. Even though the actor is not one we can expect to disclose whether he has lost roles as a result of his facial scar, the fact that he has been able to build a flourishing career means that it is reasonable to assume that he hasn't faced many objections to the scar.
In fact, that scar may have even come in handy, helping him land the troubled and dark characters which helped establish him as one of the greatest actors of his generation.
One of such roles was in the evergreen film, Gladiator. Phoenix portrayed the selfish, paranoid young villain, Emperor Claudius, with such chilling accuracy that he landed an Oscar nomination for best-supporting actor. Other Oscar-nominated turns came in Walk The Line (where he portrayed the turbulent life of singer Johnny Cash) and The Master (where he played a traumatized WWII vet who gets mixed up with a cult-like religion). Phoenix would eventually win an Oscar for best actor for portraying one of the greatest villains ever, the murderous and maniacal joker in a 2019 movie of the same name.
Wendy Williams Drew Widespread Criticism for Mocking Joaquin Phoenix's Facial Scar in 2020
Most movie lovers have grown used to Joaquin Phoenix's facial scar over the years and it has never been a subject of much conversation. The actor, however, found himself thrust into the kind of spotlight he is normally uncomfortable with thanks to an unfortunate comment by talk show queen, Wendy Williams, in early 2020. It was the awards season, where Phoenix did quite well, and during a January 7 episode of her show, Williams spent a few minutes talking about the Joker star. She remarked that when the actor shaves off his mustache, he's got a hairline fracture.
The TV personality went on to mimic what she termed Phoenix's cleft lip/cleft palate and stated that she found it attractive. The comment did not go down well with several members of the public who felt that Williams was mocking the actor. Celebrities were not left out and people such as Cher roundly criticized Williams.
A Canadian football player named Adam Bighill, who was born with cleft lip palate and whose son equally has it, spent several days calling out the talk show host to apologize. He described her actions as a sickening reminder of how they were often made fun of.
Williams would eventually capitulate and tweeted an apology to the cleft community. She also sent her thoughts to Bighill's infant son, who was undergoing surgery, and stated that she would be making donations to US charities such as Operation Smile and the American Cleft palate-Craniofacial Association.
This apology placated several people, including Bighill but the likes of Cher remained unmoved maintaining that Williams should suffer some consequences. On his own part, Joaquin Phoenix never responded to the whole brouhaha which is just as well as any comment would have served to add fuel to fire.