The Greatest Showman is an American live-action musical loosely based on the life of P.T Barnum, the innovative mastermind who created the awe-inspiring spectacle that we know as circuses today. It chronicled the era of Barnum's rise to prominence, which he achieved by subverting the rules of what society at the time held as proper, creating a freak show of oddities that brought together performers with quirky appearances like dwarfs, conjoined twins, and a bearded lady in what would become the greatest show on earth.
When the musical first hit the cinemas in December 2017, critics and spectators alike proclaimed it would be a flop, and the low numbers it did on its opening weekend did nothing to counter the negative expectations. However, thanks to stellar production, colorful and inspiring musical numbers, and the dazzling, magical, larger-than-life performances of its amazing cast; the musical biopic went on to steal the hearts of audiences around the world.
It amassed over $400 million, taking the spot of fifth-highest grossing movie musical ever made, and becoming a guaranteed blockbuster success.
Meet The Actors Of The Greatest Showman
1. Hugh Jackman (P.T Barnum)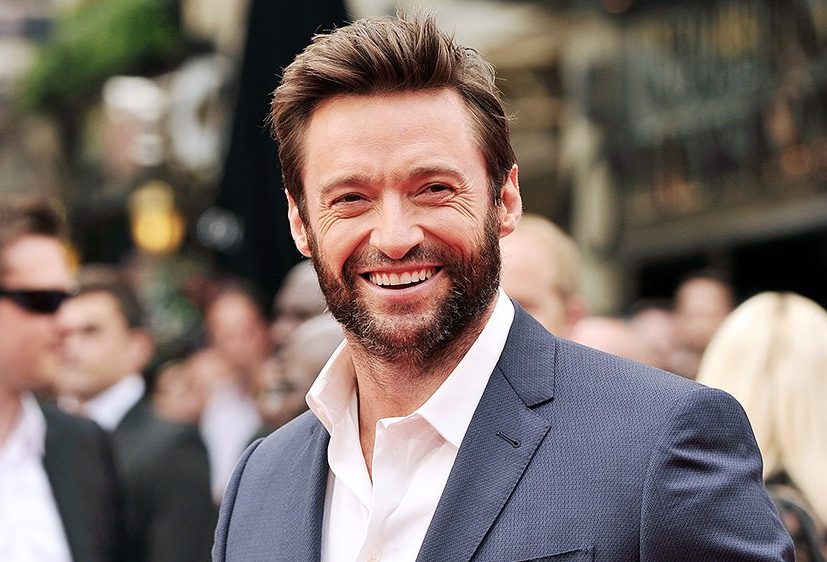 Hugh Jackman is an Australian actor, producer, and singer who portrayed the character of a fascinating business tycoon, P.T Barnum, who has a million dreams of the world he wants to make. The Greatest Showman, which the multi-talented actor starred and produced, was a passion project he had been working on and trying to get backing for since 2009.
Jackman is popularly known as Wolverine, the iconic character he plays in the X Men movie series, for which he holds a record for playing a superhero more times than anyone else. He has a very impressive professional resume that stretches across Broadway, film, and TV, cementing his posture as a gifted performer with depth and range. His acting abilities have earned him global recognition and numerous awards, including a Golden Globe and an Oscar for Best Actor. These were for the miracles he performed with the role of Jean Valjean in the movie version of the musical, Les Miserables.
The actor's stage acting has also won him critical acclaim and a Tony Award for his performance in the play, The Boy from OZ. Despite taking an interest in acting and music at a very young age (he can play three instruments: the violin, guitar, and piano), Hugh Jackman's life goal was to become a journalist. He studied journalism in college before he made a career switch to acting. He is heavily involved in philanthropy and charity work.
2. Zac Efron (Phillip Carlyle)
If Hugh Jackman's charm was not enough, Zac's character Phillip Carlyle, playwright turned business partner of Barnum, was there to sweep us off our feet with his voice and dance moves. His musical number with Barnum and Anne Wheeler are some of the best moments in the musical.
Zac is an American actor who shot to fame after securing a lead role as Troy Bolton in the High School Musical series. Since then, he continues to milk the success for all it's worth, starring in movie after movie that has established him as a vocal powerhouse and an actor with serious merit.
The wickedly handsome actor has had a few ups and downs, including an alcohol and drug addiction problem that led to a five-month stay in rehab in 2013. Thankfully, he kicked the habit and continues to stay on the right side of the track. He loves acting so much that he gave up his college admission to forge a career in it.
3. Michelle Williams (Charity Hallett-Barnum)
It was impossible not to love Charity (played by Michelle Williams) Barnum's loyal and dedicated wife who gave up the comfort of her father's riches to carve out a simple life with the man she loved, and stood by him through thick and thin.
The award-winning actress began acting at the young age of 14. And a year later, she scored a role in Dawson's Creek, which brought her recognition and fame. She went on to tackle more difficult roles in indie movies and has featured in several stage, film, and TV productions to critical acclaim. Her most significant roles include Brokeback Mountain, My Week With Marilyn, Shutter Island, Blackbird, Manchester By The Sea, and Venom.
Michelle has several Academy Award, Golden Globe, and Tony Award nominations to her name. She dated the legendary actor Heath Ledger for three years before his death. The two have a daughter named Matilda. Since the loss of her ex-fiance, she shunned the spotlight and opted to raise her kid away from the chaos of Hollywood.
In early 2018, she married Phil Elverum in a small, private wedding. However, the one thing Michelle will not shy away from is fighting against Hollywood's obnoxious gender pay gap.
4. Zendaya (Anne Wheeler)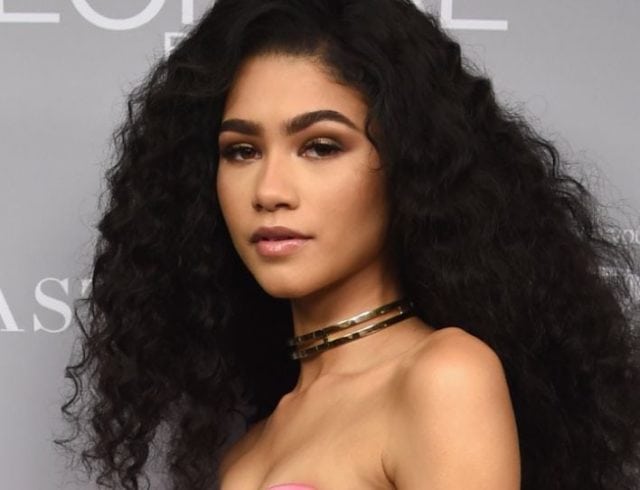 Many would agree that Zendaya played the role of Anne Wheeler, an African-American trapeze artist, and Carlyle's love interest to perfection. She sang at the top of her voice, dangled from flimsy structures hanging from the roof, and flee across the room showcasing her acrobatic dance moves while trying to manage her affections for a man a society knee-deep in racism deemed way above her status.
Zendaya began her career as a child model and then started to feature in commercials and music videos. Her first screen role came when she auditioned to play CeCe Jones in the Disney series, Shake It Up but was cast as Rocky Blue instead. She also began releasing independent singles which made appearances on Billboard Hot 100.
Zendaya also starred in Frenemies and Zapped – both Disney movies. She is the second youngest celebrity to partake in Dancing with the Stars. Spider-Man: Homecoming and The Greatest Showman are her first feature-film appearances. The young actress is also making a name for herself as a fashionista and beauty enthusiast. She is a vegetarian, and an outspoken feminist involved in charity work.
5. Rebecca Ferguson (Jenny Lind)
It would be impossible to make a biopic about P.T Barnum without Jenny Lind making an appearance. The Swedish operatic singer was so renowned in Europe that even Queen Victoria sat in on her performances, which inspired Barnum to bring her to America on tour in order to improve his reputation among society's elite.
Rebecca Ferguson helped deepen and complicate the plot of The Greatest Showman with her portrayal of the Swedish Nightingale. She is a Swedish actress who began her career modeling at 13, eventually landing her first acting role with Nya tider, a Swedish soap. However, she didn't gain international recognition until over a decade later when she played Elizabeth Woodville in The White Queen, which earned her a Golden Globe nomination.
Followers of the Mission Impossible franchise will recognize her as Ilsa Faust, the MI5 agent starring alongside Tom Cruise in Rogue Nation and Fallout. Rebecca has a crippling fear of heights and tight spaces, both of which she had to contend with while shooting the action-packed blockbuster. Like her co-star, she does her own stunts, even while pregnant.
6. Keala Settle (Lettie Lutz)
Keala Settle stunned audiences around the world with her portrayal of the singing bearded lady, a composite character based on two real-life performers in Barnum's circus, Annie Jones and Josephine Clofullia. Her show-stopping performance of the musical number This Is Me is arguably the biggest highlight of the movie.
The song won a Golden Globe for Best Original Song and got an Oscar nomination for the same category. Keala herself performed the number at the Oscar Ceremony. Although the live-action musical was a breakout role for Keala on the silver screen, she is a known face on Broadway, where she has starred in several plays to critical acclaim, including earning a Tony nomination for her role in Hands on a Hardbody.
The Hawaii-born American actress is also a recording artist. Fans who were enthralled by her incredible vocal talent can cop her newly released EP Chapter One and bask in the sound of her voice.
7. Sam Humphrey (Charles Stratton)
No one could miss Sam Humphrey's stage presence as Charles Stratton, a diminutive performer who wore a Napoleon costume, rode a horse, and went by the name General Tom Thumb. The Greatest Showman was his film debut and he played it to perfection, although he had appeared in a soap opera called Neighbours, which was how he caught the eyes of casting directors.
Sam is an Australian actor who was born with a genetic disorder called acrodysplasia, which left him with stunted growth. He has also battled with Charon's disease all his life which has caused him to spend a lot of time in hospitals. Doctors predicted that he would not reach his teenage years, but he has prevailed into adulthood and keeps fighting for a chance at life and his dreams.
8. Eric Anderson (Mr. O'Malley)
Anderson played the character Mr. O'Malley, a former pickpocket employed by Barnum to man the tickets box. It's a fairly small role, but it offers a glimpse into his merit as an actor.
Eric Anderson is a prominent face on Broadway, the American actor-singer has taken on several roles on stage, many of which have won him acclaim as an outstanding actor and performer. He has also featured in television shows like The Good Wife and Elementary.
9. Frederick Lehne (Benjamin Hallett)
Lehne played Barnum's abusive father-in-law in the musical. He thoroughly disapproves of his daughter's association with the son of a tailor, who he considers beneath him. Although it is a small role, Lehne is by no means a small actor and he does justice with his performance.
He has over 200 movie, stage, and television credits to his name. The American actor became widely recognized for his role as Azazel in the TV series Supernatural. Despite his age, Lehne is pretty fit and good-looking, and this has earned him a lot of attention from women and men alike. He has been married twice and lives happily with his current wife.
10. Paul Sparks (James Gordon Bennett)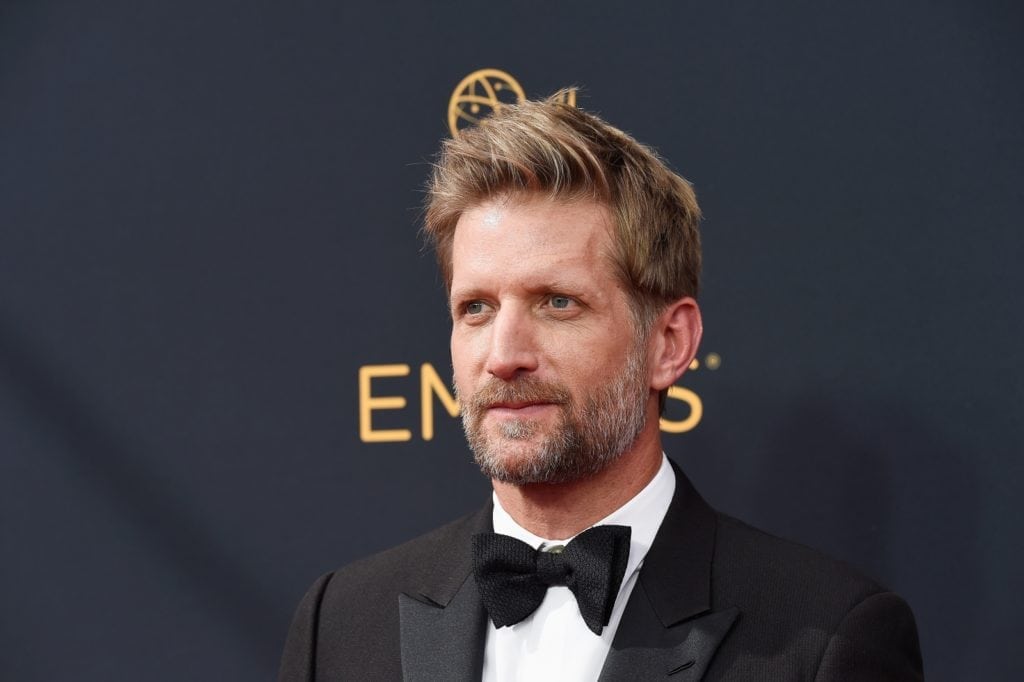 Paul Sparks is an American actor who played the role of James Gordon Bennett, a no-nonsense newspaperman and theatre critic who discredits Barnum's show as being fake and pretentious.
Paul is popularly known for the characters he played in Broadwalk Empire, House of Cards, and The Girlfriend Experience, as well as other high-ranking movies. He has built a very impressive work resume from 2005 until now, and some of his projects have received wonderful recognition and several award nominations. Away from his career, Paul is far from being a social animal. He relishes a quiet existence with his wife and two kids.
11. Radu Spinghel (O Clancy)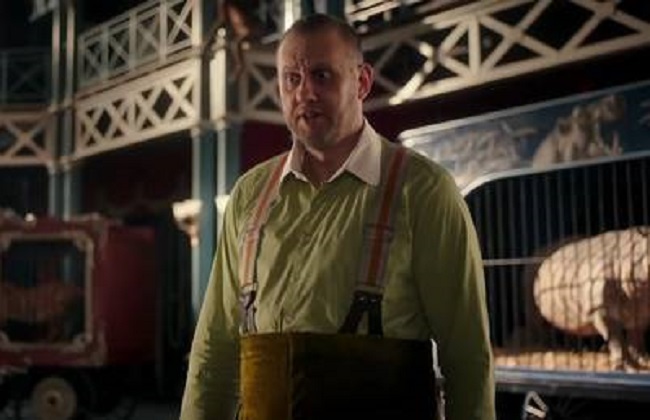 You probably noticed a giant man amongst Barnum's circus of performers. That role was portrayed by Radu Spinghel, an actor who is in fact extremely tall in real life, standing at 6 feet and 11 inches. His other notable works are The Pink Panther and 25th Hour.
The Greatest Showman Cast
Hugh Jackman (P.T Barnum)
Zac Efron (Phillip Carlyle)
Michelle Williams (Charity Hallett-Barnum)
Zendaya (Anne Wheeler)
Rebecca Ferguson (Jenny Lind)
Keala Settle (Lettie Lutz)
Sam Humphrey (Charles Stratton)
Eric Anderson (Mr. O'Malley)
Frederick Lehne (Benjamin Hallett)
Paul Sparks (James Gordon Bennett)
Radu Spinghel (O Clancy)
How To Watch It Online
If you are yet to see this colorful and magical historical drama or you just want to see the musical unfurl again, there are a bunch of places where you can view it online. The Greatest Showman is available for streaming online for free on Hulu. All you have to do is sign up and get to watch it.
As it stands now, you should be able to watch or stream "The Greatest Showman" on fuboTV, Disney Plus, FXNow, DIRECTV, Spectrum On Demand. It is also possible to purchase it on Apple iTunes, Google Play Movies, Vudu, Amazon Video, Microsoft Store, YouTube, Redbox, AMC on Demand, DIRECTV as download or rent it on Apple iTunes, Google Play Movies, Vudu, Amazon Video, Microsoft Store, YouTube, Redbox, AMC on Demand, DIRECTV online.