At the peak of their career, the South Korean boy band, Teen Top enjoyed considerable fame and success – the kind that only wildly successful K-pop groups get in the industry. Their hit single "Clap", which debuted on July 10, 2010, won them their first-ever award and opened doors to many more accolades and recognition through the years. However, their popularity seemed to wane later in their career causing them to lose fans and go underground for a while. In all of this, they have managed to stay as a group and draw the continued support of their dedicated followers. On June 4, 2019, Teen Top members made a comeback with their 9th studio album Dear N9NE at the Ilchi Hall in Seoul. What more is there to know about the boy band? Find out as we go through the Teen Top Members Profile.
Who Are The Teen Top Members?
Teen Top is a K-pop boy band formed by TOP Media in 2010. Originally six in number, the band has seen the exit of one groupmate leaving five active members- C.A.P, Chunji, Niel, Ricky and Changjo.
L.Joe filed for a termination of his contract with TOP Media which saw him exit the group in 2017. While nothing much is known about Joe since his exit, let's meet the rest of the Teen Top members.
C.A.P
C.A.P is Teen Top's leader and main rapper. He was born Bang Min Soo on November 4, 1992, in Sungnam, Korea and he has two sisters. For his education, C.A.P attended the Seongname Information High School and graduated from Dong Seoul University. He was cast from Lotte World, an open audition. C.A.P's nickname is Charisma Rapper, he has a lot of tattoos and a passion for designing. His name C.A.P comes from his love for wearing caps.
Chunji
Chunji was born Lee Chan Hee on October 5, 1993, to a family of four – his father, mother, an older brother and himself. For his tertiary education, he graduated from Hanyang University. Chunji was cast as a member of Teen Top in a closed audition and is the lead vocalist in Teen Top. Standing at a height of 5'8″, Chunji is a fan of basketball. He has appeared in the Korean musicals Caffeine and Russian Coffee.
Niel
Niel began his career as a child actor before getting into music. He starred in the musical Please as a younger Joo Won. Born Ahn Daniel in Mallipo South Korea on August 16, 1994, Neil has an older brother called David and a younger brother, Bo-Sung. He was cast alongside C.A.P and is Teen Top's lead vocalist and face of the group. He is good friends with Infinite's Sungyeol and he loves singing.
Ricky
Yoo Chang Hyun is the group's dancer and co-vocalist. Like Neil, he was a child actor debuting in Love Song. He was cast as a member of Teen Top through a closed audition. Neil has two brothers, one of whom is a member of a boy band, AlphaBAT.
Ricky attended SOPA and Hoseo University and is highly health-conscious. He was born on February 27, 1995.
Changjo
Choi Jong Hyun, who is 5'10" tall, was born November 16, 1995. In Teen Top, he is a main dancer and vocalist. Chanjo has appeared in the drama Sweden Laundry and hopes to create a new world through his passion for dancing. He attended both SOPA and Hoseo University. He is said to be short-tempered despite being quiet. He has an older sister and enjoys taekwondo.
L.Joe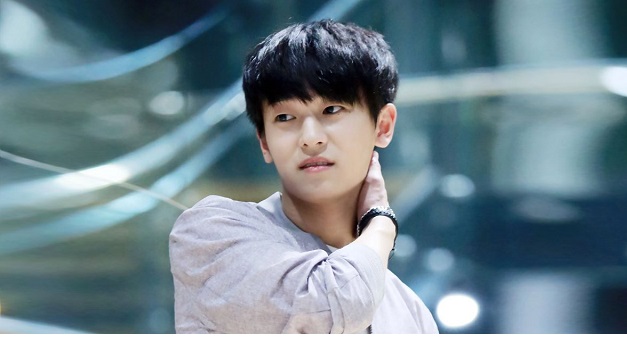 Former groupmate, L.Joe has lived in Oregon in the United States for 5 years since he was twelve years old. He speaks good English and got his stage name L.Joe from friends while in the States.
L.Joe was born November 23, 1993, as Lee Byung Hun and was the only Teen Top member to have auditioned twice before training. When he was a Teen Top member, he was lead rapper and vocalist. L.Joe has appeared in several drama shows like Grandpas Over Flowers and Entertainer.
In February 2017, he asked for contract termination from Top Media owing to the restrictions the label put on his solo activities. He finally left the group later that year.
Other Facts About The Teen Top Members 
1. Besides receiving several awards, Teen Top have nine studio albums and are gearing for a tenth by 2020 to mark 10 years anniversary
2. The Teen Top members believe in family above all else and this has kept the group from breaking up all these years.
3. Teen Top has been on no less than eleven domestic and international concerts and tours.
4. Lee Chan Hee's stage name 'Chunji' means "to have a voice that covers the heavens and the earth.
5. All members of the Teen Top live together in a dorm.