How Tall is Sylvester Stallone? Sylvester Stallone height is 5′ 10″ according to several sources.
However, as it stands now, the actual height of Sylvester Stallone is a subject of controversy and it seems the actor himself is not even sure. At one time, he said he was 5'10" and at another time, he said he was exactly 5 feet 10 1/2 inches tall. However, many people who have seen him in person have reported that he's somewhere between 5′ 7″ and 5′ 9″.
If we will go by what is available in the public domain, on Google and Wikipedia, then Sylvester Stallone's height is 5′ 10″
Sylvester Stallone is one Hollywood actor who many lovers of action movies grew up watching. While many people still love him for his heroic onscreen roles, some can't help but ponder on why there is no certain information on what his height actually is. On the other hand, however, we know for sure that he is weighing a decent 185 pounds. (84 kg).
How Accurate is Sylvester Stallone's 5 Feet 10 Inches Height Claim?
The jury is still out on what Sylvester Stallone's height is. The actor is beloved by many movie enthusiasts around the globe. And that's for good reasons. After a somewhat rocky start to his career, he rose to global acclaim for writing and starring in the film titled Rocky, a blockbuster movie that won him two Academy Award nominations.
Of course, Sylvester Stallone has since played major roles in many other movies after that, all of which have helped him gain prominence. Little wonder then that many are curious about his real height, especially those who have seen him in real life and have expressed shock at how tall he really is.
It even appears that Stallone himself can't seem to make up his mind about his height too, with different publications quoting him to have given different answers to the same question. "I'm 5'10," he told Longevity magazine in 1991. "I'm exactly 5 feet 10 1/2 inches tall," he told the New York Times just two years later.
If we will go by the most common answer on the internet, we would say Sylvester Stallone is 5 feet 10 inches. But there are other answers we shouldn't ignore. Many who have seen him in person have reported that he's anywhere between 5 feet 7 inches and 5 feet 9 inches. But why then does he come across as taller? You'd ask. The plausible explanation is that he wears elevator shoes.
Why Does Stallone Go Through The Trouble of Padding His Height?
If what we see in movies is anything to go by, one has to be taller than average to stand any chance of success in Hollywood. As it turns out, however, what we see in the movies isn't real or Sylvester Stallone wouldn't have made his $400 million fortune from starring in Hollywood, an industry where looks and appearance are everything.
According to celebheights.com, the average American actor is 5 feet 10 inches tall, only a half-inch taller than the average American male. So, chances are that your favorite actor who towered over everyone else in your favorite movie is shorter than they appear in that work of art. With Sylvester Stallone's height at around 5 feet 9 inches, about 50% of American men are taller than him.
Sylvester Stallone is Standing Tall in Spite of All
It has been reported that Stallone once vowed, after being bullied as a boy, not to let his diminutive stature deprive him of anything. He has been able to achieve that, both literally and figuratively. On the one hand, Stallone shouldn't have had a Hollywood career in the first place. He was born with a severed nerve that's led to paralysis on the lower left side of his face, which affects his speech.
On the other hand, his height puts him at an advantage as an action movie actor, according to one of his contemporaries, Arnold Schwarzenegger. Arnold said better villains are easily available to star alongside actors of Stallone's height. Thus, this could be the reason we have seen him land several heroic roles in actions movies.
His Height Compared to Other Notable People
Agreed, Sylvester Stallone is not the tallest of celebrities out there and neither is he the shortest. We could go on and on in a debate about what Stallone's height is, but how tall he is and how short he isn't can't be appreciated unless you compare his height with that of other celebrities whose heights aren't controversial.
Stallone's Height Compared to Arnold Schwarzenegger and Bruce Willis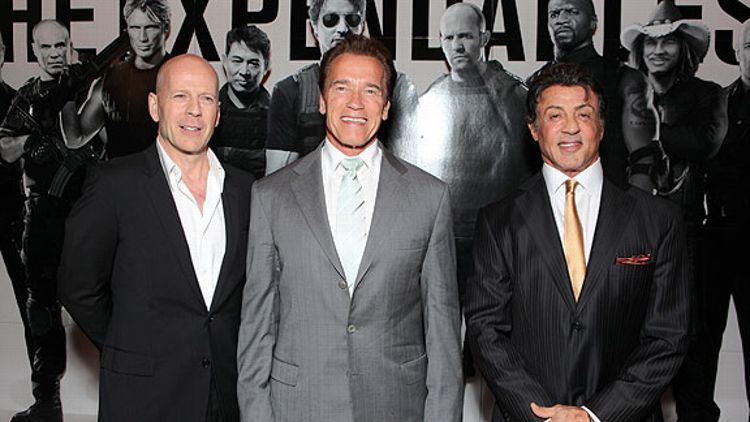 Famed actor Arnold Schwarzenegger towers above Stallone with his height of 6 feet 2 inches or 188 cm. Bruce Willis, on the other hand, is modestly taller than Stallone with his height of 5 feet 11 inches (180 cm).
Sylvester Stallone and Paz Vega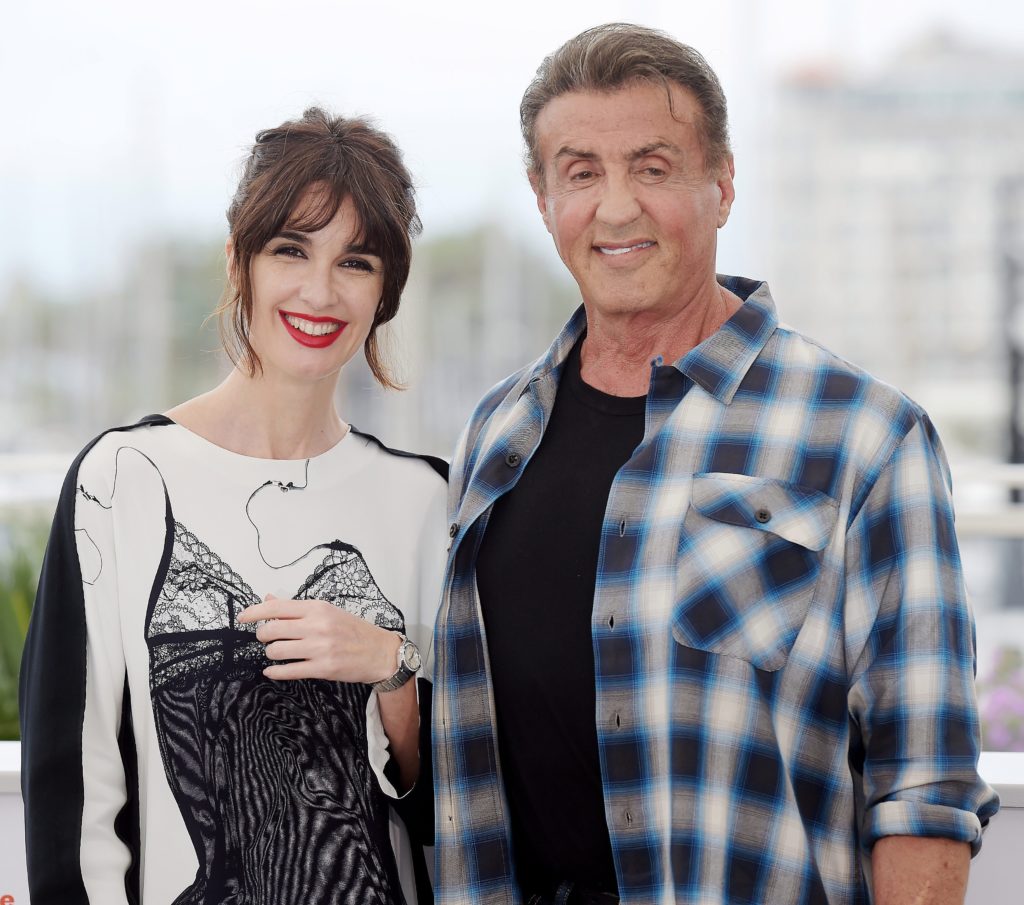 In Rambo: Last Blood (2019), Sylvester Stallone starred alongside Paz Vega who played the character of Carmen Delgado while Stallone was the heroic John Rambo. Sylvester Stallone's seemed noticeably taller than Paz in the film and more so in real life. Paz stands at a height of 5 feet 4 inches which is below Stallone's assumed 5 feet 10 inches height.
Antonio Banderas and Sylvester Stallone Look To Be As Tall As Each Other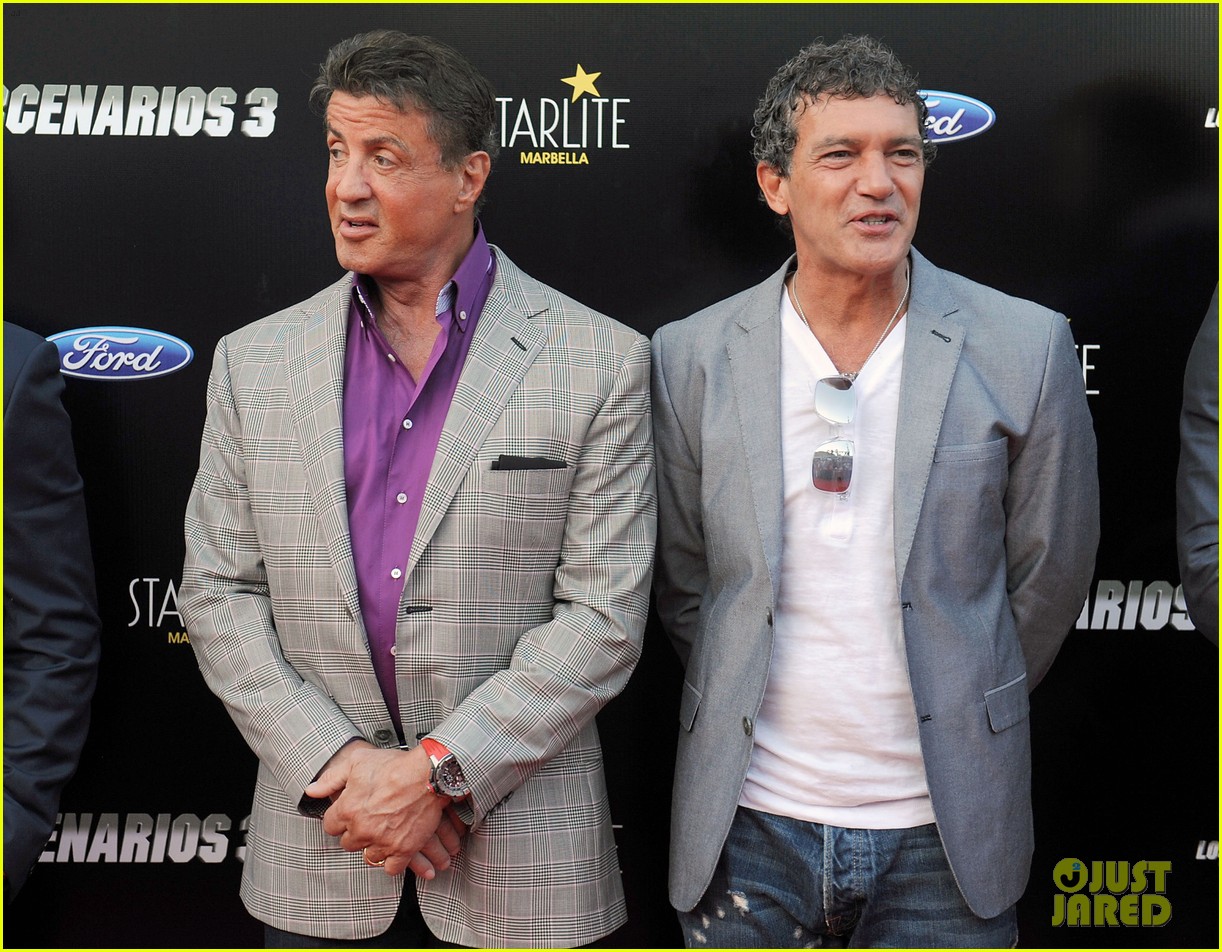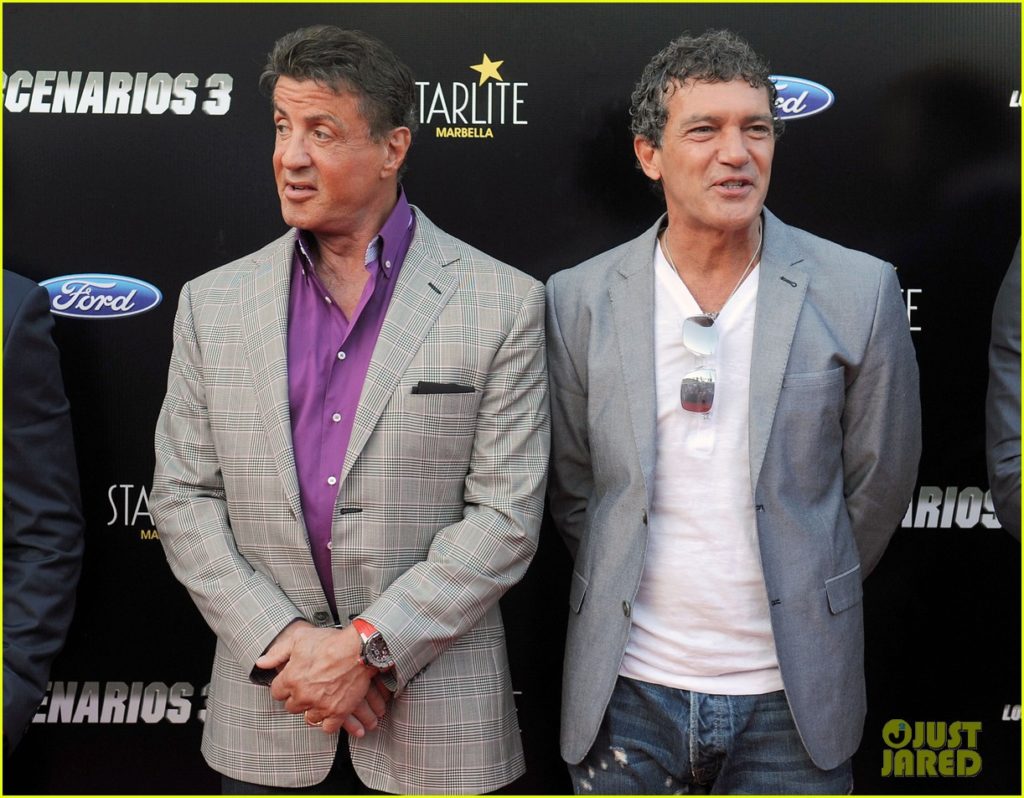 Another known Hollywood star who stands surprisingly at the same height as Stallone is his Assasins (1995) costar, Antonio Banderas. Antonio stands at a height of 5 feet 7 inches or 1.74 m. Though shorter than Stallone numerically, most pictures of both men have shown them standing almost at the same height. This still raises the question of what Stallone's actual height is.
Michael B. Jordan is Slightly Taller Than Sylvester Stallone
In Creed (2015), we saw Michael B. Jordan play the role of talented boxer Adonis Creed alongside Sylvester Stallone. Though these two men looked almost the same height throughout the film, Michael in real life stands at 6 feet or 1.83 m above Stallone's controversial height of 5 feet 10 inches at most.
Zhang Jin Is Shorter Than Sylvester Stallone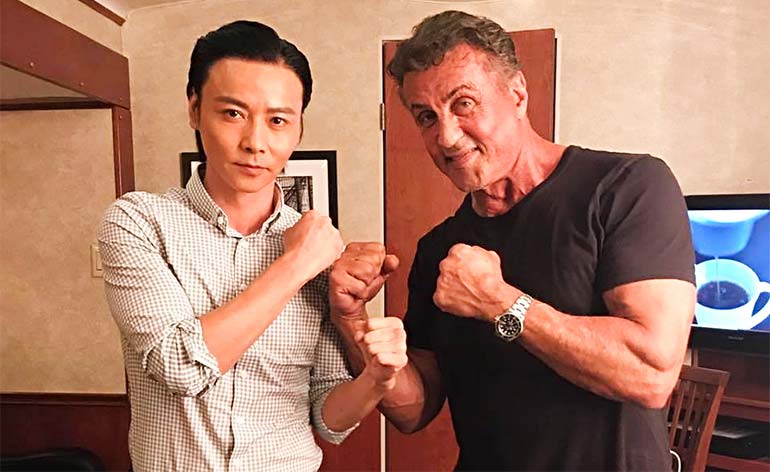 Zhang Jin is a Hong Kong-Chinese actor who stands at a height of 1.75 m or 5 feet 7 inches. He starred alongside Stallone who stands at 5 feet 10 or 1.55 m at max in Escape Plan: The Extractors (2019). The duo throughout the film seemed almost the same height even though going by the figures we have, Sylvester Stallone's height put Zhang as the shorter of the two.