When the going was good, no one ever expected the break up of Ian Hecox and Anthony Padilla, the pioneers of the third most subscribed channel on YouTube. We did not see it coming but it did come and we had to live through it. In this article, we will take a look at the cast members of the YouTube channel comedy Smosh and why one of the co-founders of the sketch comedy channel Anthony Padilla had to leave.
About Smosh
Smosh is a sketch comedy YouTube channel which was created by two longtime friends Anthony Padilla and Ian Hecox on November 19, 2005. Ever since the channel hit the ground running, it has never ceased to impress its over 20 million subscribers. Before the content's YouTube channel was created, it already had a website which was created back in 2002 named Smosh.com. Padilla was the sole owner of the website before he and his close friend Ian Hecox decided to create a YouTube channel with the same name as the website.
After over a decade of successfully operating on YouTube, the channel has several other related channels coexisting on YouTube. The channels include SmoshGames, SmoshPit, ElSmosh, Smosh France and some other inactive channels. Smosh has over 23 million subscribers and 7 billion views at the moment.
On July 23, 2015, the film Smosh: The Movie was released under Lionsgate production. The movie featured Smosh's own creators Ian Hecox and Anthony Padilla, along with other top-notch stars. It was written by Eric Falconer and directed by Alex Winter. Hecox and Padilla also provided voice in The Angry Birds Movie as Bubbles and Hal respectively.
Smosh Cast Members
Ian Hecox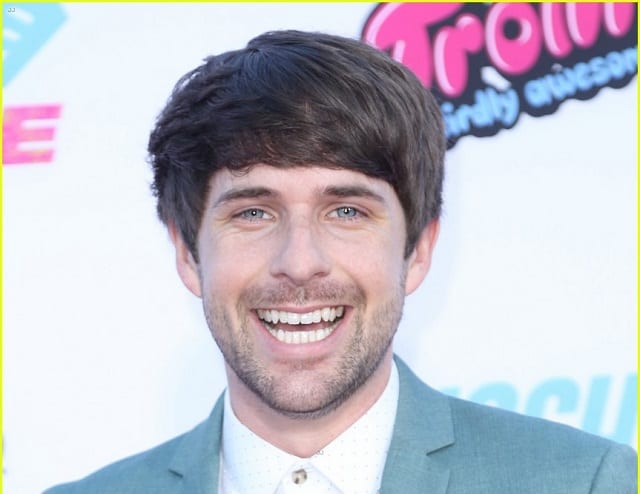 He was born as Ian Andrew Hecox on November 30, 1987, in Sacramento, California. He is an actor and comedian and is best known for being the co-founder of YouTube channel Smosh. He has a brother named Adrian Hecox and a sister named Melissa Hecox. Hecox attended Del Campo High School in Fair Oaks, California and American River College, Sacramento, California. He met the co-founder of Smosh, Anthony Padilla when they were both in the sixth grade.
Hecox made his debut as an actor when he was cast in the film Smosh: The Movie. He also featured in Ghostmates and was a voice character in The Angry Birds Movie for the orange balloon bird character, Bubbles.
Ian Hecox is such a charmer and has a huge female fan base. He isn't married yet but he is in a relationship. He is currently dating Pamela Horton, a model. Like Hecox, she is also from California. The pair has been together for three years now since they first met at a Playboy party. Prior to his relationship with the model, he used to date fellow YouTube star Melanie Moat. The pair dated for 7 years before their eventual breakup.
Anthony Padilla
Anthony Padilla is a YouTube star and is best known as one half of the YouTube channel Smosh. He was born on September 26, 1987, in Sacramento, California to Leezah Padilla and Dan Padilla. He has two half-brothers, Matthew Borrel and Brandon Borrel. Although he is no longer a member of the YouTube channel comedy, it definitely would be inappropriate to talk about the YouTube channel without mentioning the man who not only is a co-founder of the channel but is the brain behind Smosh. Like his co-founder and best friend, he also studied at Del Campo High School and also at American River College, but dropped out in other to focus on his career of producing video contents.
Back in 2002, three years before Smosh started operating on YouTube, Padilla created a website called Smosh.com. He created the website as a means of connecting with his friends who he couldn't hang out with as a result of him being diagnosed with HenochSchonleinPurpura when he was 15. In 2005, Padilla and Hecox began posting videos on YouTube under the channel name Smosh.
Padilla was previously engaged to YouTube star Kalel Smith, prior to their breakup in late 2014. He is currently dating internet sensation, Milemonster. Like is old partner Hecox, he also made his film debut as a cast in Smosh: The Movie. He also cast as a voice character in The Angry Birds Movie as Hal. He also featured in the film Ghostmates.
Other cast members of the Youtube channel sketch comedy include Keith Leak, Courtney Miller, Noah Grossman, Olivia Sui, Shayne Topp, Joshua Ovenshire, Damien Haas, Tanner Risner, Brittni Barger, Sunny Peabody, Erica Bozeman, Wesley Johnson and Mari Takahashi.
See Also: Who is Yuya? The Mexican Beauty YouTuber That Has Taken The Internet By Storm 
Why Did Anthony Padilla Leave?
After twelve years of running Smosh as one half, Padilla decided to step aside. He announced his departure from Smosh on June 14, 2017. He stated that the reason for his departure from Smosh was as a result of "lack of creative freedom". He now seeks to follow his own path of an independent idea in video content making.