Shaun King's parents are Jeffrey King (father) and Naomi Kay (mother). His father is African American while his mother is White American, and this means Shaun is if mixed ethnicity.
Most people become famous for their talent in the entertainment industry and sports but in this case, Shaun King is widely known for speaking out for justice. A victim of racism and hate crimes himself, he is very passionate about his career path as an American civil rights activist and doubles as a writer.
Shaun King became popular through different social media platforms through which he champions social causes. He is notable for his contributions to the Black Lives Matter movement that was launched to campaign against the racism black people suffer in communities around the world. As a columnist, he is associated with The Intercept and also works as a political commentator for the TYT Network show titled The Young Turks.
Shaun King Bio and Profile Summary
Full name: Jeffery Shaun King
Shaun King's Parents: Jeffrey King (father) and Naomi Kay (Fleming) King (mother)
Nickname: Facebook Pastor
Gender: Male
Date of birth: September 17, 1979
Shaun King's Age: 44
Ethnicity: African-American
Nationality: American
Zodiac Sign: Virgo
Sexual Orientation: Straight
Religion: Christian
Marital Status: Married
Shaun King's Wife: Rai King
Shaun King's Children: Five
Siblings: Jason and Russ King
Shaun King's Net worth: $3 million
Famous for: Civil rights activism
Shaun King's: Instagram: (3.7 million+ Followers)
Twitter: Shaunking
Facebook: Shaunking
Shaun King Is From A Mixed Background
Due to the lightness of his skin and other physical features, King has been the subject of controversy about his ethnicity. However, there's a plausible explanation for the way he looks. The 44-year-old civil rights activist was born on September 17, 1979, in Franklin County of Kentucky, in the United States but he grew up in Versailles, Kentucky.
Shaun King's mother is a white American woman named Naomi Kay (Fleming) King while his father, although not in the picture since his childhood, is an African-American man who happened to have a light complexion.
Since his emergence into the limelight, speculations about his race have gone rife but the activist maintains that he is black, even though he doesn't look like it much. The same physical traits that set him apart as biracial were the reason he was bullied a lot as a child.
His Educational Background Is Laced With Excellence
King acquired his basic education at the Huntertown Elementary School and continued his schooling at Woodford County High School. In high school, King suffered many of what he describes as racially motivated hate crimes, including the one that cost him two years of high school after some rednecks beat him up. Nevertheless, these challenges didn't stop him from being an outstanding student.
After high school graduation, he furthered his education at Morehouse College in Atlanta Georgia where he majored in history, graduating in 2002. At Morehouse, King received the coveted Oprah Winfrey Scholar Award for his academic excellence and his contributions to the student government association. The award renders financial assistance to beneficiaries and in exchange, they have to maintain good grades and fulfill some community service requirements. For his community service job, King tutored Franklin Lebby Stanton Elementary School students in Atlanta.
Upon his graduation from college, the university retained him as a research assistant for Morehouse history professor named Alton Hornsby Jr. Meanwhile, he went for his master's degree at Arizona State University, graduating from the History Department in 2018.
Who Are Shaun King's Parents?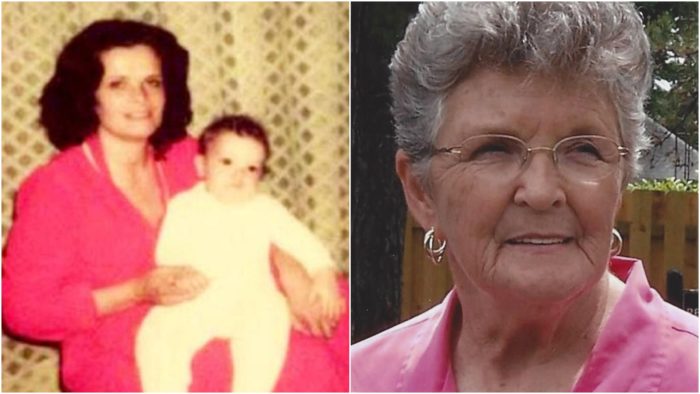 Though he grew up without a father figure, Shaun King turned out pretty nice and has used his background to form the basis of his career. The civil rights activist was born to an African-American man identified as Jeffrey King and his ex-wife Naomi Kay (Fleming) King.
His mother raised him in Versailles, Kentucky, with his two other brothers – Russ and Jason King. She was a doting single mom to the boys and their father was never in the picture. To date, only Shaun King's mom has popped up whenever a search for his parents is conducted.
In September 2018, Shaun King lost his older brother Jason to pancreatic cancer. The two brothers served together as pastors at the Courageous Church in Atlanta. Jason was married to Kari Anderson at the time of his death and they had two children Josiah and Elana.
Is Shaun King Is Married With Children?
https://www.instagram.com/p/CX4fCquOYU5/
Aside from his birth family, Shaun King has a family of his own. He is happily married with children. Shaun married his high school sweetheart and the love of his life named Rai King. They dated for several years ago and in 2001, the union was sealed in a wedding ceremony where close friends and family members came to support the young couple.
Together, Shaun and his wife are parents to five children, four girls, and a boy. Among his children, three are his biological offspring while the other two were adopted. Due to his strong stance against police brutality and anything that hinders civil rights, Shaun's family has received threats but these have not discouraged him.
Early Career Roles Saw Him Work As A Teacher And Preacher
One of the jobs Shaun got after graduation was as a high school civic education teacher which he did for one year before he became a motivational speaker at the juvenile justice system in Atlanta. The experiences he had at this point inspired his decision to become a pastor.
He initially rendered his services as a minister of the gospel of Christ at Total Grace Christian Centre in Georgia and later founded his own church in 2008 and named it Courageous Church. King gained the nickname – the Facebook Pastor because he used the social media platform to win church members.
His activism tendencies were still active at this time and saw him rally around to raise $1.5 million in support of the displaced in the Haiti Earthquake in 2010, two years after he started his church. He later launched a charity auction website called TwitChange.com, through which Shaun and his group were able to change many lives for good.
The website was honored with the Mashable Award as the Most Creative Social Good Campaign, in recognition of its concern for humanity. Among many projects they executed was the building of an orphanage in Bonneau, Haiti. Amazingly, TwitChange.com.
In 2012, Shaun King gave up his position in Courageous Church and the reason he gave for his resignation was stress and disillusionment. However, this did not stop him from contributing to charity through a new site he called HopeMob.org. He worked with his partner Chad Kellough on the site to raise money for building their platform on the crowdfunding site Kickstarter.
Journalism and Activism Made Him More Prominent
https://www.instagram.com/p/CY_7BAMMCJe/
Looking at where he's coming from and what has been through, it doesn't come as a surprise that Shaun King is very passionate about protecting civil rights. Following his resignation as a pastor, King focused on writing. As expected, his experiences as a biracial person form a big part of his written works, particularly on the Black Lives Matter movement. His first book is The Power of 100.
In 2014, he joined the Daily Kos, a liberal website, as a contributing blogger. On the site, he focuses on police brutality, civil rights violations, and more. He also worked with the New York Daily News as a senior justice writer for a couple of years and has been working as a political commentator on the TYT Network (The Young Turks) since 2016.
Justice Together was an organization he launched in 2015 to fight against police brutality and bring change to society. The organization was disbanded the next year but he continued his activism through other means like Real Justice PAC which he co-founded.
https://www.instagram.com/p/CY1JfT6LM7_/
How Much is Shaun King Worth?
The renowned activist has made a name for himself on a global scale and through his various fields of endeavors, he has equally made a fortune. He is currently working with several media outfits, in addition to his books and the platforms he founded. Accordingly, he is bringing significant change to his financial life and so far, Shaun King's net worth has been estimated to sit around $3 million.