There's a lot more to a person than just what they are popularly known for, and that is what we are planning to prove today. She is not only an award winning artist,the highest-selling Colombian artist of all time and an activist, she has a side that most people can relate to. There's no better way to explore that side than to check out Shakira's husband and her other family members.
How is this relevant you ask? Oh well, having a family is one those things that almost every one on the planet can relate to, not being a singer or having a net worth of $220 million. So now that we have that all cleared up, let's move on to the topic of Shakira's husband or lack thereof.
See also: Katy Perry's Boyfriend Husband Parents Sister House
Shakira's Husband
So just to be clear, Shakira does not have a husband and we do not think the star is planning to don that title on anyone any time soon. In an interview with Cosmo she revealed, 'There's something very claustrophobic about the idea of marriage for me.'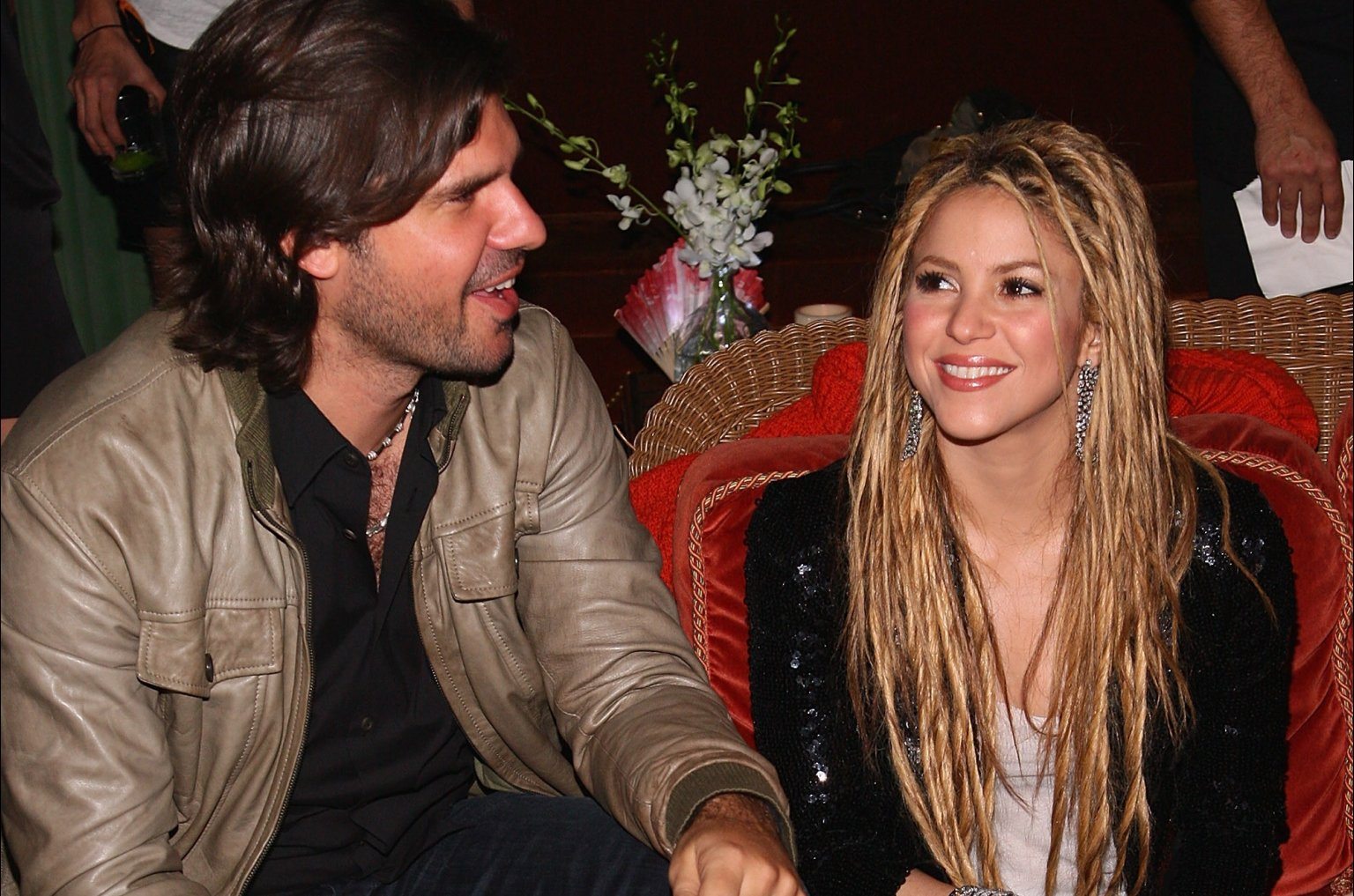 Now that we know why she does not dig the idea of being legally bound to another person for life, we can check out the men that could have donned the title of Shakira's husband if the star was cool with that kind of thing. The first man on short the list is Antonio de la Rúa.
Shakira and Antonio, who is the son of the former Argentine president, were together since she was in her early twenties and they dated for a long, long time, 11 years to be precise. Let's face it, some marriages do not even last that long, they must have had a good thing going while it lasted.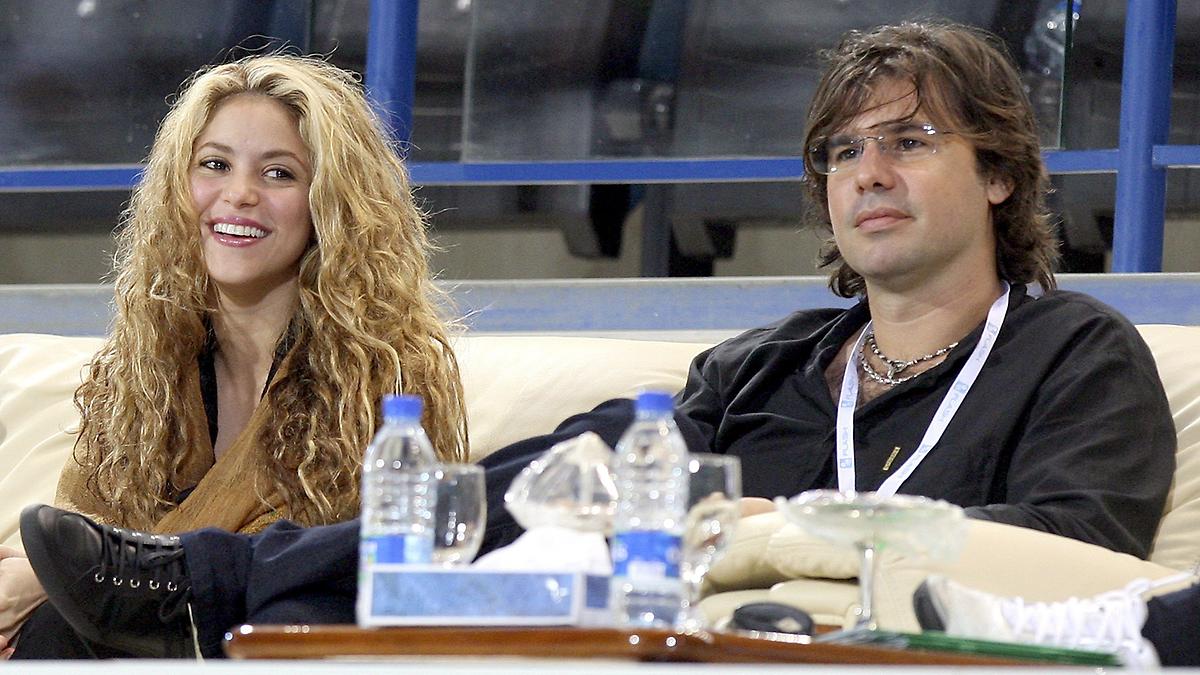 What made theirs a scandalous relationship was what came after the break up, Antonio filed an $100 million hefty lawsuit against the 'Hips Don't Lie' singer. According to him, he was her manager and most of her success is as a result of his hard work. Needless to say, he lost that lawsuit.
These days Shakira is shacking up with the soccer player, Gerard Pique, who she met when she was in South Africa for her 2010 World Cup Performance of 'Waka Waka'. Despite their 10 year age difference, the couple seems to be waxing stronger with each passing day and they have two adorable kids to prove it.
Don't Miss: Kim Kardashian height, How old is Lebron James, Taylor Swift feet, Rihanna height, Nicki Minaj bra size, Beyonce measurement
So it's safe to say that none of these men were or are Shakira's husband, but all hope is not lost as the star dropped this bomb in 2014, when she spoke to Glam Belleza Latina, 'We already have what's essential, you know? We have a union, a love for each other, and a baby.'
She added, 'I think that those aspects of our relationship are already established, and marriage is not going to change them. But if I'm ever going to get married, he's the one.'
See also: Rihanna Shoe Collection With Manolo Blahnik, Feet And Shoe Size
Shakira's Kids
Shakira has two sons with her current heart throb, Gerard Pique, their first son, Milan Gerard Pique, was born on January 22, 2013 in Barcelona, Spain. She announced the wonderful news of his arrival on her website and she added this cute tid bit of information, 'Just like his father, baby Milan became a member of FC Barcelona at birth.'
Two years after Milan was born, the couple released another overdose of cuteness into the world when their second son Sasha Pique Mebarak was born. They welcomed him into the world on January 29, 2015, still in Barcelona, Spain.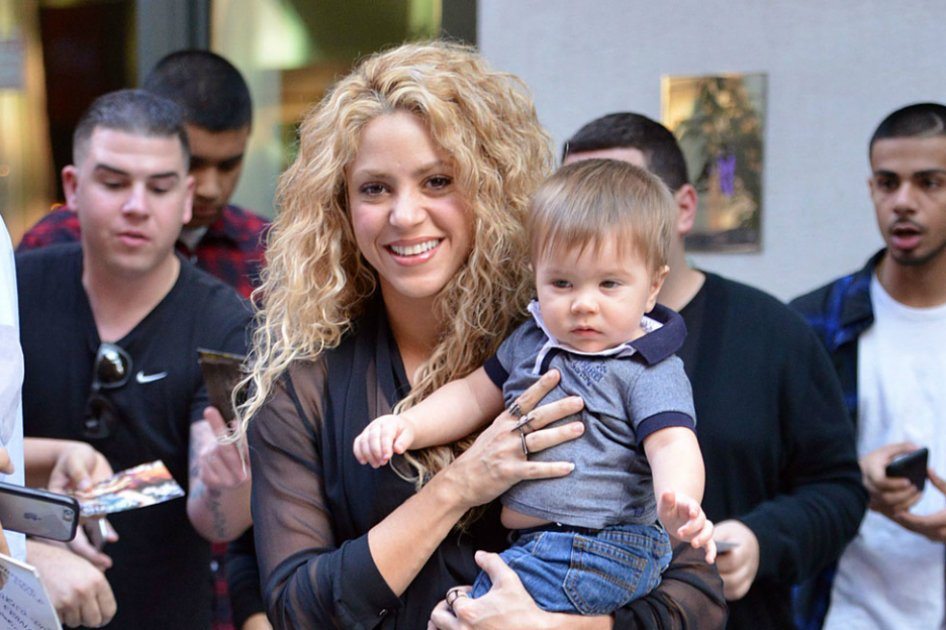 They love to share adorable pictures of the boys and can we blame them, it would be a crime to keep all that to themselves. More recently, there have been rumors of a third baby on the way, well here's what the star said to shut those rumors down.
'For now there is no plan for a wedding nor am I pregnant, we're very happy the way we are, and for now there are no plans for marriage and because I have paparazzi at my door going through the garbage to see if they can find any proof of pregnancy, let me make it clear: I'm not pregnant, so they can go home and wash their little hands.'
Shakira's Family
Apart from her man and kids, there's a whole other family in her life and no she isn't a two timer, we are talking about her mother, father and siblings. Shakira is actually the last child in her somewhat large family, her father William Mebarak Chadid, is of Lebanese descent and her mother, Nidia del Carmen Ripoll Torrado is Colombian.
The star has 8 older half siblings from her father's previous marriage, which is a lot, but here are their names. Her half brothers are Tonino Mebarak, Alberto Mebarak, Edward Mebarak, Antonio Mebarak and Moises Mebarak while her half sisters are Patricia Mebarak, Ana Mebarak and Lucy Mebarak.