The second Rihanna Shoe Collection (Puma range took the top spot) is made in collaboration with renowned designer Manolo Blahnik. Except for the high price tag ($895 – $3,995) that have got some fuming, the shoes completely made of denim are amazing. However, fans who can't afford her Denim Dessert shoe collection as it is so named, can opt for her Fenty Puma collection which was her debut launch as the creative director for Puma's women line- a piece goes for $180. The 28-year-old pop and R&B singer is very enthusiastic about her shoe line being well received by the public- in an official statement the Work crooner said "The day I see a woman in the street wearing my shoes… I am sorry for that woman because I'm going to literally run after her, shouting, 'Stop! Selfie! Who are you? Where did you get them?' I'm going to have a moment!"
Riri announced this new collaboration just less than a month after launching her debut Puma collection at the NYC Fashion week which included a range of sneakers- slip on, lace ups, and high tops. Rihanna's new Shoe Collection would have a total of 45 pairs distributed at the aforementioned locations. Riri's Puma Collection sold out before you could say WORK and the same is expected for this one, despite the rather outrageous price tags which would mean nothing to a host of Riri faithfuls.
Just a few highlights to remember on Rihanna Shoe Collection
(a) Teaming up with a renowned designer, Manolo Blahnik, Rihanna is focusing on a limited edition of high-heel shoe collection
(b) The Collection is named Denim Desserts and would feature 6 different shoe styles including strappy mules, thigh-length boots, and strappy sandals.
Don't Miss: Lebron James height, Beyonce height, Selena Gomez feet, Shaquille O'Neal, Kim Kardashian age, Kendall Jenner height
(c) Rihanna intends to sell all her shoe collections starting from May 5th in Manolo Blahnik boutiques situated in NYC, London as well as Hong Kong at prices ranging from $895 to $3,995.
Here are four of the six different shoe styles by Rihanna
This thigh-high denim boot aka Trouble according to Rihanna, starts with a pointed toe with an outstanding crystal trim at the top. This stiletto-heeled shoe is be fastened using a special belt that features signature sparky buckles exclusive to Manolo Blahnik.
The dancehall Cowgirl bootie is made of denim and built with Western-inspired beading work. It features a cute lace-up closure at the front to ensure comfort.
The Rih-vi sandals is made from a dark-wash denim and features some cute beading work on board.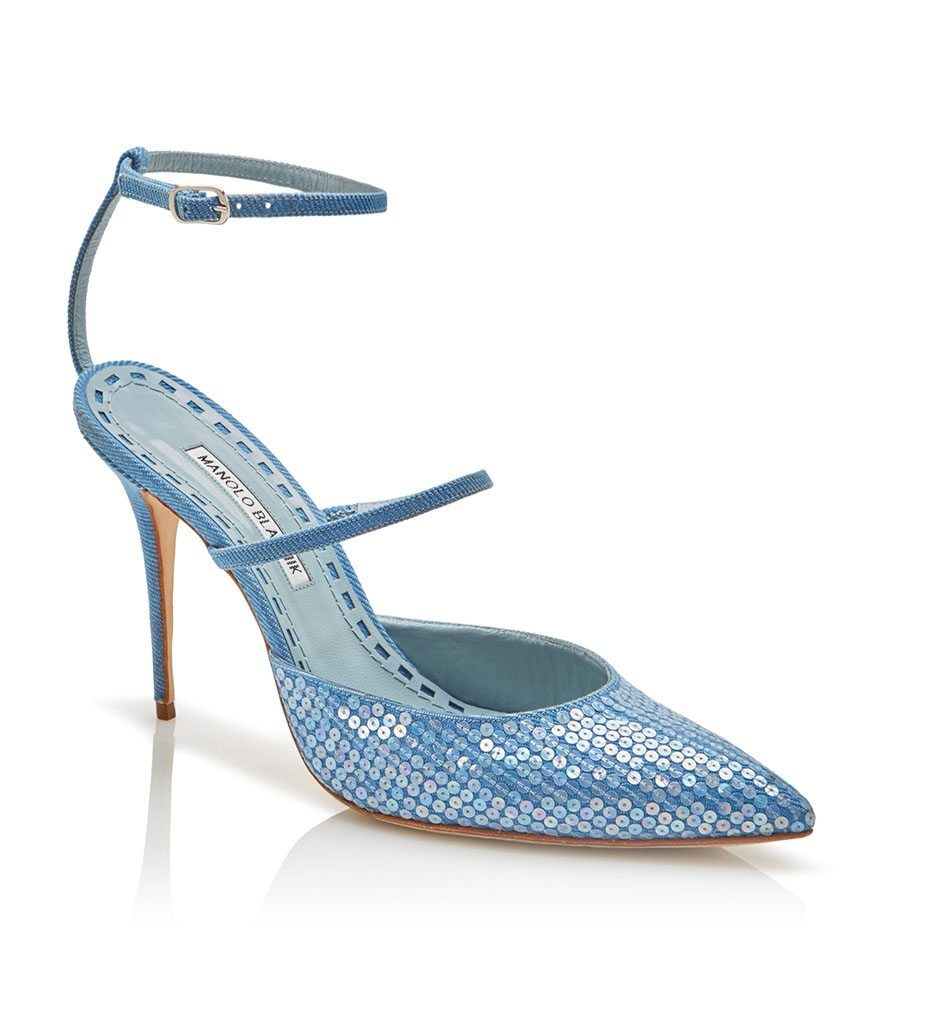 The Sea Salts features a pointed toe mule with iridescent sequins design.
See Also: Rihanna's Most Alluring Looks
How tall is Danny Devitos, How tall is Danny Devitos, Hendrix Hart Hendrix Hart, Will Ferrell wife
Rihanna Shoe Size And Feet
Like most Hollywood beaus, Bad Girl Riri has very beautiful feet. She also enjoys a 5 star feet rating on feet ranking site wikifeet.com. Riri has got a couple of tatts on her feet but the most conspicuous is the Egyptian eagle drawn in the shape of a handgun. The songstress wears shoe size 9 (US) which is a little on the high side, but nonetheless still amazing. Riri's personal shoe collection is obviously dominated by strappy sandals, she has been spotted countless times with a variety of them on and off the red carpet.