Net Worth:
$16 million
Age/Date of Birth:

50 years old (8 July 1973)
Height:

5 feet, 9 inches (1.8 m)
Ethnicity/Race:

Italian
Nationality:
American
Wife or Girlfriend:
Lana Gomez (m. 2013)
Parents:
Father: Salvatore Maniscalco
Mother: Rose Maniscalco
Sebastian Maniscalco's net worth is $16 million and he made his money an American stand-up comedian and actor.
For the two decades that he's been on the scene, Sebastian Maniscalco has moved from the back burner to become one of America's most celebrated comedians of all time and this is evident in the wealth he has been able to amass over the years.
Sebastian Maniscalco's comedy style is unique and one that many comedians would agree is not easy to come up with; he is loved for his "clean comedy." The comedian is known for his decency and has revealed that he gets his material from the response of people who did not treat him as nicely as he tries to treat them. He touches on subjects such as Italian American culture, marriage, everyday life, as well as pop culture.
His incredible stand-up routines have got him featured in Vince Vaughn's Wild West Comedy Show: 30 Days and 30 Nights, Jimmy Fallon's Tonight Show, and The Late Show with Craig Ferguson. What's more? The father of two has also appeared in and voiced characters in no less than six, well-received films. Some of the famous films he has been in include Green Book (2018) and The Irishman (2019). His backstory is yet another proof of how hard work and tenacity can help one not only monetize their passion but build lasting wealth from it.
Sebastian Maniscalco Earned A Meagre Pay At The Start of His Comedy Career

Sebastian Maniscalco was born Sebastian Joseph Maniscalco on July 8, 1973, in Arlington Heights, Chicago, Illinois; to parents who immigrated to the United States for their slice of the American dream. They would eventually work to able to make a decent living in the states but it was not without some period of difficulty. His father Salvatore Maniscalco worked as a hairdresser while his mother was a homemaker, together they raised young Sebastian as a Roman Catholic; he even served as an altar boy at St. Cecilia Catholic Church in Mount Prospect, Illinois which explains his clean and decent comedy.
The future ace comedian schooled at Rolling Meadows High School after which he proceeded to the University of Tennessee, Knoxville; where he obtained a bachelor's degree in communications studies. Rather than opt for a regular corporate job, Maniscalco knew what he wanted – comedy and was ready to pursue it with all of his might. Fresh from college, Maniscalco moved to Los Angeles in 1998 in a bid to make his dreams come alive. He began performing at open mics in bars and bowling alleys while moonlighting as a waiter at the Four Seasons Hotel in Beverly Hills.
He would do this for the next seven years, a period that Maniscalco got to learn a lot about people's behaviors while serving them, he often draws inspiration from his experience during this time to create his material. Though it was difficult the condescending way he was treated by customers, he kept the job because it paid the bills, put food on his table, and above all helped him to keep chasing his comedy career.
Those early years were difficult as the comedian has come to reveal. He would even dash out during his breaks/in the middle of shifts to perform stand-up comedy at the Comedy Store and return just in time before his next shift. Alternating jobs as a waiter and stand-up comedian was hectic, regardless, Maniscalco never said no to a gig. No matter how small the pay was, he would take it and show up. At some point, he added another side job selling satellite dishes at a mall kiosk. His mother was even at some point worried and once asked him when he planned on stopping, to which he replied that he would fail if he gave himself a time limit and that he was just going to keep chasing his dreams until they came alive, and it did! All of that hard work and tenacity finally paid off.
Fast forward to 2005, Maniscalco was on his way to kissing odd jobs goodbye when he went on tour with Vince Vaughn as part of The Wild West Comedy Show: 30 Days and 30 Nights — Hollywood to the Heartland. The 30-day comedy tour of four stand-up comedians alongside Maniscalco included comedians, Ahmed Ahmed, John Caparulo, and Bret Ernst. The DVD was later released and was a box office hit; grossing over $600,000 in the box office.
Maniscalco was away from his waiter job for a month and had planned to return to it, however, he would score a gig as a frequent opener and decided it was time to focus solely on comedy. The pay was not much, but like his waiter job, was enough to pay his bills and had better prospects.
The Sources That Have Contributed To Maniscalo's $16 Million Fortune
Stand-up Comedy Specials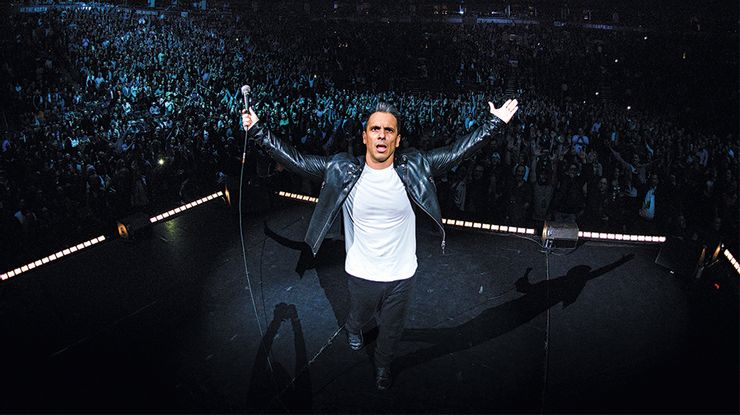 Stand up comedy is perhaps one aspect of entertainment that is difficult to succeed in especially without exposure to a wider audience via TV shows or the likes, this meant that Maniscalco would have to work very hard to find his way through to the top, just becoming a regular fixture was not going to do the magic. Following the classic old school way, Maniscalco began putting his name out as frequently as possible, he did this by going to comedy clubs, being in people's faces, and selling them DVDs. He did this over a period and realized that it worked, people became more and more interested in his material.
Sebastian Maniscalco released his first comedy special Sebastian Live on the 2nd of June 2009. He has gone on to release at least four more comedy specials, three of which were on Showtime. His second special, What's Wrong With People? was aired in January 2012. Then came Aren't You Embarrassed?, which was released in November 2014. His next special, Why Would You Do That?, was taped at the Beacon Theatre in New York City and was released in 2016.
Maniscalco upped his game with the release of his 5th comedy special titled Stay Hungry in 2019 which was released via Netflix which. This brought his works to a wider audience and even paid bigger, setting the tone for even bigger things to come. His increased popularity was immediately apparent as he landed the gig of hosting 2019's MTV VMAs which was held on the 26th of August.
Scoring a Netflix deal is the dream of many stand-up comedians as it pays much more than regular hosting gigs. Maniscalco's deal with Netflix also included bringing his older works on the platform.
As Sebastian Maniscalco puts it, his performances and comedic philosophy were shaped by the likes of George Carlin, Jerry Seinfeld, Brian Regan, Johnny Carson, John Ritter, Don Rickles, Andrew Dice Clay, and Bill Burr. Today, he is admired by more than one of his influences including the great Jerry Seinfeld who has occasionally raved about Maniscalco's comedy style. Maniscalco, in 2016, got to feature in Seinfeld's Comedians in Cars Getting Coffee which airs on Netflix.
Talk-Show And Movie Appearances
Like most ace comedians, Maniscalco has appeared on several late-night talk-shows, some of them include Russell Peters' Best Night Ever, Comedy Central Presents, The Late Late Show with Craig Ferguson, The Tonight Show with Jay Leno and The Jay Leno Show, Stephen Colbert's The Late Show and The Tonight Show. Appearances in these shows did help Maniscalco's career by exposing him to millions of audiences.
More recently, Sebastian Maniscalco's career has branched into acting and voice acting. Since 2017, he has acted and voiced characters in a number of films. He made his debut in The House, an American comedy film directed by Andrew J. Cohen, and co-written by Cohen and Brendan O'Brien. He got to appear alongside industry greats like Will Ferrell and Amy Poehler. Maniscalco's role in the movie was as a stand-up comedian.
His next movie role was a voice role in the animation The Nut Job 2: Nutty by Nature where e voiced Johnny. It made over $68 million against a $40 million budget. His feature film debut came in 2018 in Green Book the biographical comedy-drama buddy film directed by Peter Farrelly. The film is inspired by the true story of a tour of the Deep South by African American classical and jazz pianist Don Shirley and Italian American bouncer Frank "Tony Lip" Vallelonga. The film starred Viggo Mortensen, Mahershala Ali, and Linda Cardellini with playing the role of Johnny Venere.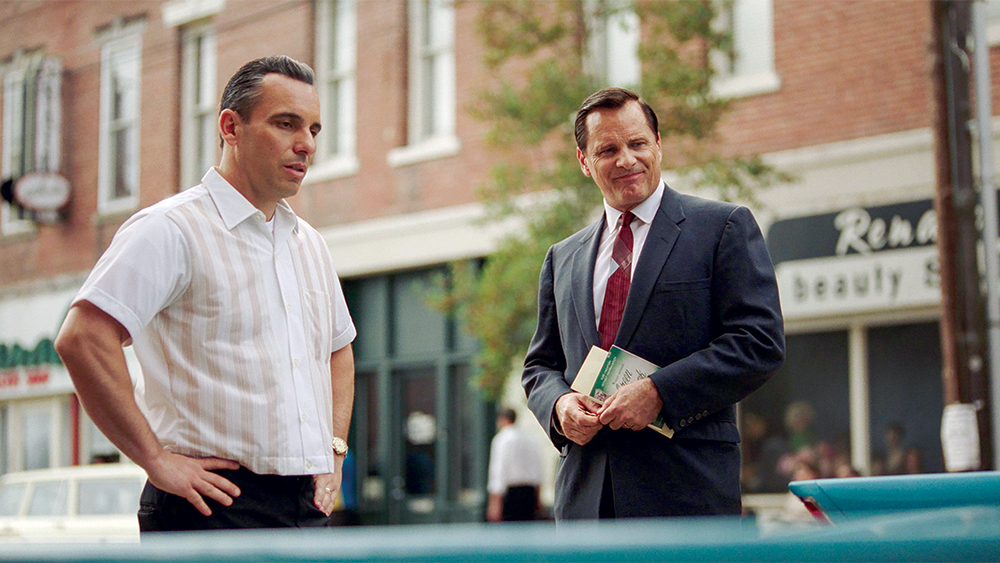 Green Book was critically acclaimed receiving numerous prestigious awards and nominations including the Golden Globe, Screen Actors Guild, and BAFTA awards for Best Supporting Actor. It also won the Academy Award for Best Picture and Best Original Screenplay, as well as the Golden Globe Award for Best Motion Picture – Musical or Comedy, the National Board of Review award for the best film of 2018. The American Film Institute named it among the top 10 films of 2018. At the box office, the film grossed a whopping $321.8 million against a $23 million budget.
Also in 2018, Sebastian Maniscalco appeared in two other films, they are Tag (2018) which made $78 million from a $28 million budget, and Cruise (2018) a direct-to-video romantic comedy film, written and directed by Robert D. Siegel. In 2019, the comedian scored a part in yet another major feature film, The Irishman where he played the role of "Crazy" Joe Gallo. The film which is based on Charles Brandt's epic novel, I Heard You Paint Houses, published in 2004 was Martin Scorsese's most expensive film, with a budget of about $250 million. Hugely acclaimed, it received numerous awards at the 92nd Academy Awards.
Together with fellow comedian, Pete Correale, Maniscalco co-runs a podcast, The Pete and Sebastian Show. The duo also run the show, Raw Dog Comedy channel 99, on Sirius XM satellite radio.
Asides from films and podcasts, Sebastian Maniscalco is also a bestselling author. In February 2018, he published his memoir titled Stay Hungry; a book that became the basis for the Netflix special of the same title in January 2019.
A Highlight of Sebastian Maniscalco's Income Sources
Comedy Specials
Sebastian Live (2009)
What's Wrong with People? (2012)
Aren't You Embarrassed? (2014)
Why Would You Do That? (2016)
Stay Hungry (2019)
Movies
The House
The Nut Job 2: Nutty by Nature
Green Book
Cruise
Tag
The Irishman
He Made His Debut On Forbes List In 2017
Sebastian Maniscalco might have become a stable stand-up comedian in 2005, but it was in 2017 that he began to gain wider recognition. It was in the same year that, for the first time, he came under the radar of Forbes who listed him at number 10 in their list of The World's Highest-Paid Comedians. He was the only newcomer to that year's list and Forbes attributed his $15 million income earned over a period of 12 months to the over 100 gigs he landed within that same period.
While his debut on the Forbes list was something to celebrate, Maniscalco was a bit indifferent about it saying that he did not want to jinx it as he did not want to be on the list in 2017 and be off it in 2018. He also told Forbes that he was a private person who was uncomfortable with details about his finances making it to the media light. According to information obtained by Pollstar, the comedian grosses an average of $238,161 at each stop and sells nearly 4,000 tickets each show.
The comedian maintained his position in the next Forbes list but in 2019 made a giant leap to 5th place with earnings of $26 million. The leap was mostly thanks to his deal with Netflix.
Maniscalco's Earnings Over The Years As Documented By Forbes
2017 – $15 million
2018 – $15 million
2019 – $26 million
The Comedian and His Family Live In A Mansion Worth $21 Million
With a net worth of $16 million, Sebastian Maniscalco clearly has enough to afford luxury living. In October 2019, Dirt reported that the ace comedian had paid a little over $21 million for 15,018 square feet, 7 beds, 10 baths which pop star Gwen Stefani had listed on the market in 2017. The house features a tennis court, a soccer field-sized grassy lawn, and a stand-alone guesthouse and gym.
The luxury home's ownership has passed from one A-lister to another. Celebrities who have previously called the place home include Jennifer Lopez and nightlife entrepreneur Sam Nazarian. After the new buy, Maniscalco listed his Beverly Grove home for $3.998 million in August 2020.
Profile Summary
First Name:
Sebastian
Last Name:
Maniscalco
Also Known As:

Sebastian
Sex/Gender:

Male
Profession:

Stand-up comedian and actor
Famous For:
The Irishman (2019) and Aren't You Embarrassed?
Colleges/Universities Attended:

Northern Illinois University
Educational Qualifications:

A degree in communication studies
Religion:

Christianity
Birthday & Zodiac

Age/Date of Birth:

50 years old (8 July 1973)
Zodiac Sign:
Cancer
Birth Place:

Arlington Heights, Illinois, United States
Nationality:
American
Ethnicity/Race:

Italian
Country of Residence:

United States of America (USA)
Physical Attributes

Height:

5 feet, 9 inches (1.8 m)
Weight:

76 Kg (168lbs)
Eye Colour:

Dark Brown
Hair Color:

Black
Other Body Measurements:

N/A
Relationships

Marital Status:

Married
Spouse/Partner:

Lana Gomez (m. 2013)
Family and Relatives

Father:

Salvatore Maniscalco
Mother:
Rose Maniscalco
Children:

Serafina Simone Maniscalco- Daughter
Caruso Jack Maniscalco - Son
Siblings:
Jessica Maniscalco
Other Relatives:

N/A
Net Worth
Estimated Net Worth:

$16 million
Salary:
N/A
Source of Wealth:

Showbiz