On February 23, 2022, popular YouTuber, fitness coach, and dietician, Scott Murray was pronounced dead. The family of the beloved blogger reported that Scott was believed to have passed away from heart failure.
His death blew a sad wave across the online fitness community, many of whom were familiar with his work. Scott's passing also led to countless discussions about his seemingly obsessive workouts, bringing up questions about whether and if exercise could ever cross an invisible line and be considered to be too much. In this read, you'll learn everything about the young trainer's rise to fame, his fitness advocacy, and the real cause of his unexpected death.
How Did Scott Murray Die?
Scott Murray died on February 23, 2022, after he suffered a cardiac arrest in his Dublin apartment while he was preparing his dinner. This account was corroborated by his family members who, in a press report, confirmed Scott Murray had died of a heart attack. At the time of his death, Scott was only 25 years old.
The report on his cause of death opened up another set of conversations, especially given the fact that the fitness enthusiast was renowned for being one of the "realest" instructors out there. Surely, such a healthy person couldn't just die from a heart attack, right?
Well, Scott Murray was indeed well-known for his popular videos surrounding health and fitness. Most of his uploads were made to YouTube and Instagram, and by the time of his death, he had quite a following on both platforms. His videos contained diet tips and times. It also helped to dispel popularly believed myths about nutrition and health as a whole.
These and more made it difficult for fans to believe that Scott Murray probably didn't have everything under control as he preached. The young fitness guru was rumored – by another fitness coach – to have passed on because his heart gave out due to "excessive exercise."
According to this other fitness coach, whose Twitter handle is @Derek_Fitness, Scott was working out too frequently and putting his body under undue stress just to maintain a perfect body. Derek also alleged that Scott wasn't sleeping long enough, with the late YouTuber believed to have been subsisting on less than 3 hours each day.
Scott Murray was laid to rest exactly one week after his death, on March 2, 2022, at the Monkstown Parish Church in County Dublin, Ireland.
The Story of Scott Murray's Rise to Fame as a Bodybuilder
Scott Murray became a bodybuilder out of necessity. According to information from his business website, the fitness coach chose to become a bodybuilder because he was overweight as a child.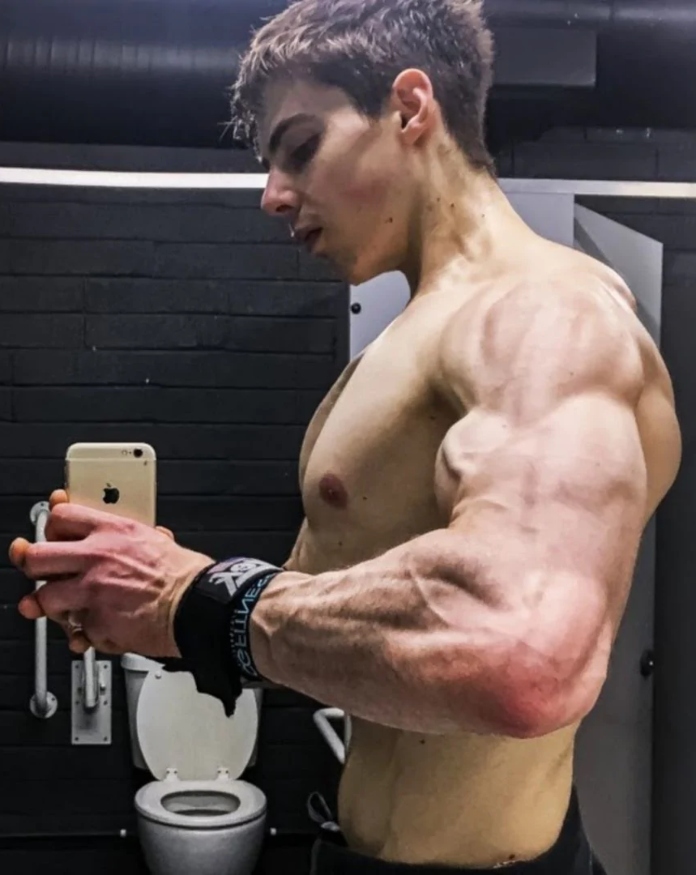 He also realized that there was very little helpful information available that could have aided his weight loss journey. Thus, Scott took it upon himself to train himself and his body until he lost all the excess weight.
He did this by curating a special meal plan/diet, which he also sold to his customers who were looking for similar results. He started uploading videos to YouTube, where he taught his subscribers how to pick specific days and times for meals to get faster and more lasting results.
He also took his time to debunk weight loss fallacies, among many others. His videos soon started gaining traction. Not too long after, Scott began to become popular among people looking to lose weight.
Apart from giving out dieting and exercise tips, Scott Murray was physical strength and conditioning coach. One look at his body gave the overwhelming impression that he was a man who cared about his body physique. It was this dedication that endeared him to many and made him a household name in the fitness community.
Scott Murray Began Bodybuilding At Age 13
The late bodybuilder revealed that his bodybuilding journey started when he was just 13 years old. Scott was reportedly struggling with his weight and was said to have been suffering from an unnamed eating disorder. Although he didn't specify what his exact issue with food was, he did try to take his destiny into his own hands by starting his solo weight loss journey.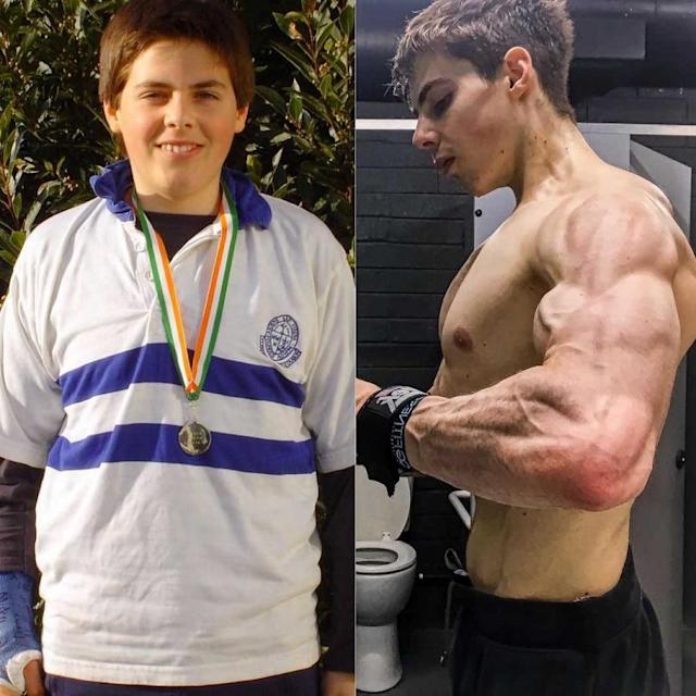 He also decided to take his weight loss commitment a step further by studying Health & Performance Science at the University College Dublin. He graduated with First Class Honors and obtained his B.Sc. in Health in 2017.
Scott Murray didn't stop there, however, as he went on to get his Master's Degree in Nutrition and Health from the same University College Dublin, and he graduated with a second-class upper (2:1).
Murray also received accreditation as an instructor on YouTube and also obtained both an ITEC qualification as a Certified Personal Fitness Trainer and a BTEC Advanced Diploma in Nutrition and Health Coaching (IINH). His niche was bodybuilding, weight reduction, and healthy dieting. Scott Murray also had a Precision Nutrition Certification before his death earlier this year.
Scott Murray's Fitness Regimen
According to fellow fitness instructor Derek, Scott made sure he maintained only 5% body fat all year round. He was also said to be burning at least 5500 calories per day and was said to be on a very high protein diet.
Furthermore, Derek pointed out that Scott Murray was burning about 1400 calories daily, and each workout usually left him sweating profusely. There isn't much more to Scott's exercise regime except that he was extremely dedicated and consistent with his routines.
How Many Followers Did Scott Murray Have Online?
Before his sad death, Scott Murray was able to build up a sizeable number of followers on social media. His preferred platforms were Instagram and YouTube, where he had about 132k and 45.2k subscribers, respectively. Through his monetized channel, Scott was making at least £40k to £50k yearly from his videos. Shortly before his death, Scott was pretty much active online.
He was also on Twitter with the handle @smurray32. On Instagram, his last post was a video explaining the science behind weight gain caused by the consumption of sugary foods. Murray's net worth was estimated to be worth about $1 million. Upon the news of his death, fans and followers of the fitness guru took to social media to pay their last respects.