Scott Michael Foster first captured our hearts in 2007 with his role as Captain John Paul "Cappie" Jones in ABC Family's hit comedy-drama series, Greek. A small screen staple, Foster has proven his skills in other shows like Zero Hour, Chasing Life and Crazy Ex-Girlfriend.
Scott Michael Foster Dating/Girlfriend/Wife
Foster has recently become tight-lipped when it comes to his romantic life. "I intend to keep my private life away from public scrutiny," he said to the media. However, in the past, Foster has been in two well-known relationships. First was in 2007 with his Greek co-star Spencer Grammer.
Fans of the hit show would agree that the on-screen chemistry between them was just absolutely undeniable. Foster was 21 at the time while Grammer was 23.
Fans were particularly excited about their relationship as it all seemed like a fairy tale come true. However, the pair couldn't quite hold it together for long as they split in 2008, smashing the hearts of Greek fans.
While Grammer went on to date and later marry James Hesketh in 2011, Foster in 2008, found love in the eyes of That '70s Show star actress Laura Prepon, who is now known for Orange Is The New Black. Scott seems to like them a bit more mature than he is as Laura was older than him with a 5-year age difference.
Their relationship lasted for roughly five years before they split in 2013 for reasons unknown to the media. Like Scott, Laura also keeps it private when it comes to her personal life. Despite rising to stardom as a teenager, she has never been a tabloid fodder. She once told Marie Claire; "I'm like, I'm not gonna spend my day updating my social media. I want to enjoy and live my life. I want to let people in, I want fans to know what I'm doing, but there's also a lot I keep close to the vest."
However, paparazzi managed to catch a glimpse of their outings while they were together.
Three years after her break up from Foster, People reported in October 2016 that she was engaged to Ben Foster. The news came as a shock to the media who was unaware of an existing relationship between them.
Like his long-term ex-girlfriend, Scott Foster has chosen to stay uber-private when it comes to his dating life. Maybe news of his engagement would shockingly pop up in the news as well. Fingers crossed…
Scott Michael Foster Bio
Foster was born on March 4, 1985, in Winfield, Illinois where he grew up as a farm boy until his family relocated to Dallas, Texas when he was 12 years old. Foster lived in Dallas until he was 19 years old. Born to a father who works for IBM, Foster grew up "in the environment of Silicon Prairie." The only boy in his family, Foster has two sisters.
Read Also: Nicholas D'Agosto Bio, Married, Wife, Body Measurements, Family
Foster's passion for acting developed from when he was in elementary school. Influenced by his sisters who had dabbled into theatre, Foster focused on theater while attending Edward S. Marcus High School. After graduating in 2003, he briefly studied acting at Collin County Community College for one semester before dropping out to begin a professional career as an actor in 2005.
He made the right decision. Just two years after beginning his career, Foster landed his big break with ABC's Greek. Before the big break, he played small parts in 2005 film The Horrible Flowers and TV shows The Game (2007), and Women's Murder Club (2007).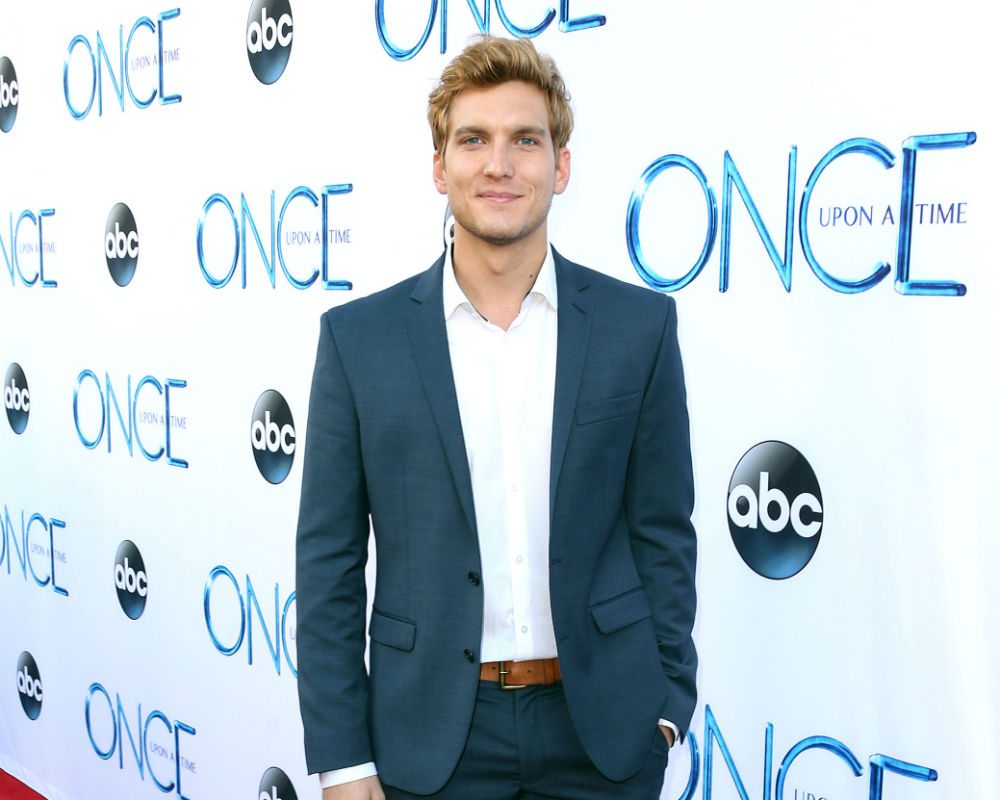 Foster also plays the guitar and is the lead vocalist of his own indie rock band, "Siren's Eye".
Fun Facts
Foster is a certified scuba diver.
He is a huge 'Game of Thrones' fan. Some of his favorite TV shows include; 'Colbert Report' and 'Last Week Tonight.'
Foster revealed in an interview that if he'd ever go back to school, he'd chose Loyola Marymount University because of their beautiful campuses. "I know that's probably not the right reason to go school. The campuses are just stunning," the Greek alum confessed.
Read Also: Max Irons Wiki, Bio, Height, Dating, Girlfriend, Body Measurements
His favorite movie when he was a kid was Christopher Reeve's romantic film 'Somewhere in Time.'
He owns two dogs – a Chihuahua-Pomeranian named Oliver and a German Schnauzer named Charlie. He said, "They're like little brothers."
Scott Michael Foster Height, Body Measurements
Height: 6′ 2″ (188 cm)
Weight: 176lbs (80 kg)
Hair Color: Light Brown
Catch up with Foster on Instagram, Twitter, and Facebook.