Royalty Brown is the first child of singer and rapper Chris Brown. She was born on May 27, 2014, in the U.S. state of Texas to him and his ex-girlfriend Nia Amey who he dated briefly in 2013. While the relationship between the pair was short-lived, the model got pregnant for the musician and gave him his first child in the following year.
Being the child of a famous person usually means that you are destined to spend some time in the spotlight as the public would be curious to find out details about you. There are, however, a few cases whereby these famous parents go to lengths to make sure that their child does not feature in the media in order for them to have a normal childhood.
Multiple award-winning singer Chris Brown and his ex-girlfriend, Nia Amey, do not happen to be one of those parents that subscribe to this notion as they have been keen to share details about their daughter Royalty Brown on social media. They have further gone on to open accounts on different platforms on her behalf where she has millions of followers.
Biography and Profile Summary:
Full Name: Royalty Brown
Birthday:

 

May 27

, 2014

Age:

9 years old

Sun Sign:

 

Gemini

Nationality:

 

United States

Born In:

Texas

Best Known for:

Being The Daughter Of Chris Brown
Family Details:
Father: Chris Brown
Mother:

Nia Guzman

Siblings:

Aeko (Half Brother)
Interestingly, Brown didn't know he had a daughter until she was 8 months old. With the pair not being together when their daughter was born, they went on to get embroiled in a custody battle but later decided to bury the hatchet and co-parent the little girl.
This, however, did not stop Chris Brown from performing a DNA test in 2015 to confirm paternity. The tests confirmed that Royalty Brown was a product of his loins and he took full responsibility for the child. This subsequently ruined his high profile relationship with model and actress Karrueche Tran who ended their relationship soon after.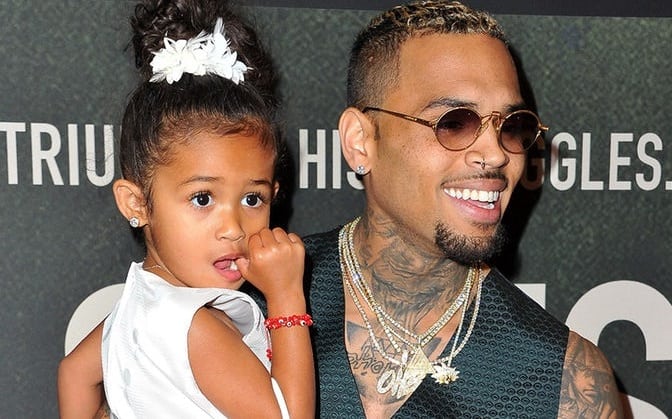 Royalty Brown's Fact Sheet
1. Does Royalty Brown Have Other Siblings?
While Royalty Brown is the only child of her parents, she still has three other half-siblings, one from her dad and two from her mom. Before Nia met and dated Chris, she was married to Terry Amey from 2003 to 2014. The marriage produced a daughter, Zillah Jade Amey, who is the older half-sister of Royalty. In 2019, Nia announced the arrival of another daughter named Sinatra.
Royalty's father, on the other hand, has a son named Aeko Catori Brown. He was born to the singer and another ex-girlfriend, Ammika Harris (Pietzker), in December 2019.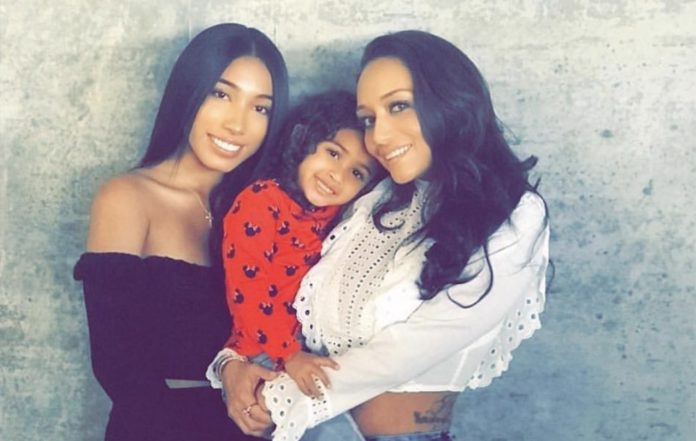 2. Health Challenges
Royalty Brown suffers from asthma. In January 2016, her mother alleged that the kid was suffering from the health challenge as a result of her father's smoking habits. In a lengthy Instagram post, Nia claimed that Royalty's asthma was because the singer continued smoking weed around their daughter which has come to negatively affect her health.
Chris Brown was quick to reply to the post but he later deleted his response. He said the claim was completely false as not only had he stopped smoking but no one smoked around his child. He further stated that his daughter was his joy and so he would never put her in such a situation.
3. Royalty Has a Wide Range of Hobbies
A lover of rabbits, Royalty Brown is showing signs that she would also grow up to be as talented as her father. She has a decent singing voice and can also move her body as well enough as anybody her age. With a few more lessons to polish what is evidently raw talent, the young girl will become a star in the future.
4. Chris Brown Named One of His Albums in Her Honor
In December 2015, the singer released his seventh studio album titled Royalty which he dedicated to his daughter. The album cover featured a black and white picture of him and his adorable daughter as it went on to debut at number 3 on the US Billboard 200 chart. Some of the songs on the album include "Back to Sleep", "Picture Me Rollin'", and "Liquor".
5. Royalty Brown Owns a Number of Businesses
Royalty Brown may still be very young but she appears to be doing very well in life thanks to the efforts of her parents. In 2017, it was made known that her mother had filed an International Class 25 trademark under her name. A fashion line created in her name that deals on footwear, clothing, and headgear was launched and is doing very well. In addition to that, the line also sells fitments for kids as well as other accessories and cosmetics through the website: www.royaltybrown.com.
Thanks to all of this, the young girl is estimated to have a net worth that is between $100,000 and $1 million. It is important to mention that her father is worth $50 million and she would someday be inheriting a portion of that wealth. In June of 2020 Royalty launched her first brand with sister Sinatra LA "Royalty and Sinatra Kids Vitamin C Gummies".