If you a wrestling fan, you will most definitely know Roman Reigns, a Florida native and one of the biggest and most inspiring superstars that the WWE has produced in contemporary times. His excellence in the ring has been praised in many circles. He has won multiple championships, including the WWE World Heavyweight Championships, WWE Universal Championships, and the WWE United States Championships. Reigns has also overcome several challenges, including a decade-long battle with leukemia, to reach the zenith of his career. Discover a more intimate portrait of the wrestler including all there is to know about his illustrious family background.
Roman Reigns Met His Wife In College
Roman Reigns is not just a winner in the ring but also his personal life. The WWE superstar met his wife, a fitness model named Galina Becker during his time in college. The couple attended Georgia Institute of Technology, where Reigns was an active athlete, not as a wrestler but as a footballer; he played football for the Georgia Tech Yellow Jackets.
Though private about details of his family, Reigns has on a few occasions spoken about his dating years with Galina, which officially began in 2007. One of those was during his interview with Unfiltered With Renee Young, where he revealed how romance and life was so easy when he first met Becker in college. The WWE superstar said that they were so into each other and had a lot of fun with no care in the world. He also added that he has learned that romance gets more complicated with time, and it takes a lot of hard work and effort to keep it blossoming. So far, Reigns and his wife seem to be putting in all of the work necessary.
Years into their romance, Reigns popped the question to Galina, precisely on the 26th of February 2012. Two years later, in December 2014, the couple were married. The couple had a destination wedding in 2014 held in the Bahamas on Disney's Castaway Cay, a private island owned by The Walt Disney Company. It was a full Disney-themed wedding; their wedding song was "A Whole New World" from one of Disney's great production, Aladdin.
At the time of their 2014 wedding, Reigns was absent from the WWE due to medical reasons, and the WWE star was battling with an incarcerated hernia; he was, however, back to the ring shortly after their honeymoon.
Roman Reigns' Wife Galina Becker Has An Athletic Background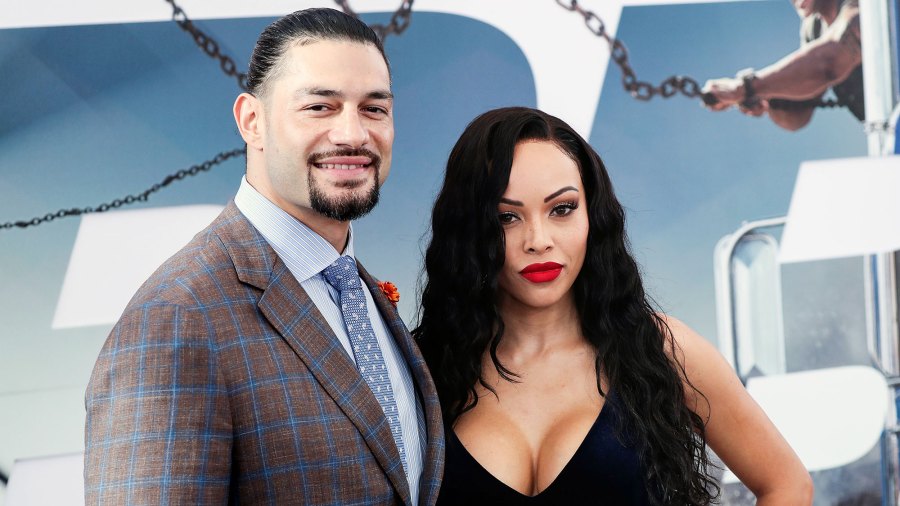 Galina Becker was born on the 11th of March 1987 in Jacksonville, Florida. On the other hand, her husband was born in Pensacola, a town in Florida which is a few hours away from Jacksonville. His own birth year is 1985, making the WWE star two years older than his wife. Becker was raised in a family of 5, comprising of her parents Kevin and Mildred Becker, and two siblings; Molisa Cooper and Undine Becker, both sisters.
Galina and her husband do share a lot in common, including the fact that they both have an athletic background. In her schooling years, Galina was involved in the track and field sport, triumphing in hurdles as well as the triple jump. She attended Mt. Pleasant High School in San Jose, California, where she was a lettered track athlete for three seasons. In her sophomore and junior years, Becker won regional titles.
While Reigns was an active footballer at Georgia Tech, Galina was a star track and field athlete. She participated in the Georgia Tech Invitational in the 2005/2006 season. She ran 14.92 in the 100-meter high hurdles. Her sports did not affect her academics as Galina Becker graduated with a degree in Management – the same degree her husband graduated with. She began a career as a fitness trainer after college. Becker is not the only one in her immediate family that is athletic; her older sister Undine Becker ran track at Stanford University from 2001 to 2005.
Despite being married to an uber-popular WWE star, Galina Becker prefers to lead a private and quiet life. She is only seen making public appearances while accompanying her husband to WWE red carpet events. She does not have a public social media account.
Roman Reigns and His Wife Are Parents To Five Children
Full Name: Joelle Anoa'i
Birthdate: 14th December 2008
Age: 13 years old
Before he got married and even became an established WWE star, Roman Reigns and his wife Galina were already parents. Their first child, Joelle (fondly called Jojo), was born in December 2008, a time when he gave professional football a try by playing for the Canadian Football League's Edmonton Eskimos, he was, however, released that same year, and a month later he became a dad. His gig with the WWE would begin two years later. Being born before the couple's wedding, Jojo featured in her parent's wedding.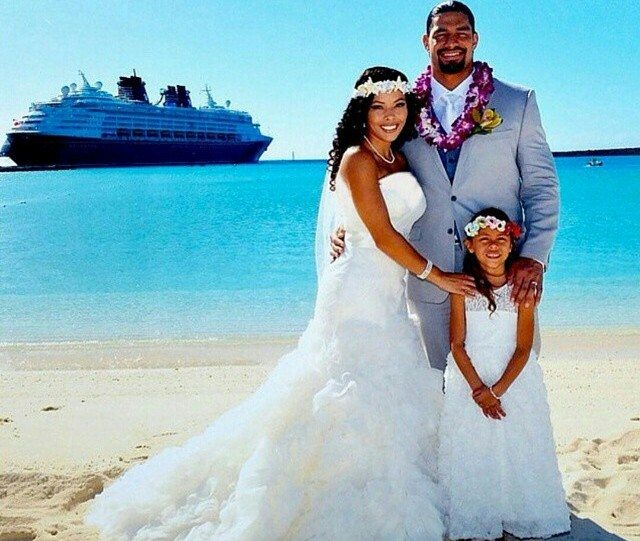 Though Reigns is very private with details about his family, his daughter Jojo made an appearance in the media space in 2014 in a public service announcement commercial alongside her dad. Produced by the Department of Health and Human Services, the commercials featured dads with their daughters promoting healthy family relationships.
Roman Reigns is obviously very fond of his daughter. He once said that the most important thing for him as a man is to be a successful father. He also said that he finds spending time with his daughter therapeutic.
Completely drained but I always have time for my JoJo.. Take time to be a Dad today! #Fatherhood #BestSelfieOfAllTime pic.twitter.com/r74uwt8hzU

— Roman Reigns (@WWERomanReigns) June 11, 2014
Reigns won the WWE World Heavyweight Championship in December 2015 – the same day as his daughter's birthday, he dedicated the win to her. Also, in 2015, Jojo was part of a WWE storyline that involved her father's feud with Bray Wyatt. In a July 2015 episode of Monday Night Raw, Wyatt threatened Reigns by holding up a photo of his daughter from their PSA commercial mocking their words in the commercial. While Reigns was a bit uncomfortable with his child's inclusion in the storyline, he later revealed that he was not so mad since it was not a photo from their private life but a public commercial. The idea for the storyline was, however, later discontinued.
The Family Welcomed Twins In 2016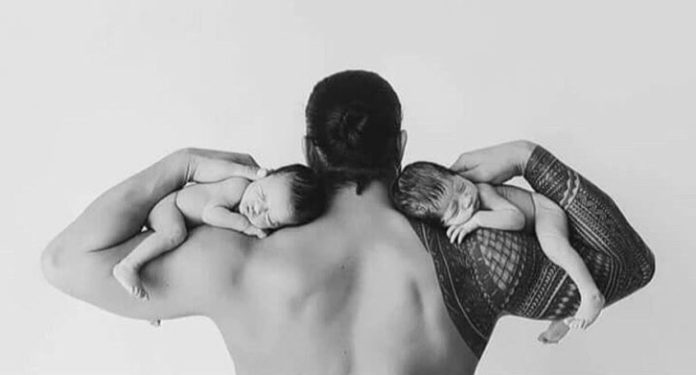 In 2016, nearly 8 years after becoming first-time parents, Reigns and Galina welcomed their next kids – a set of twins later whom they have kept away from the media. It was unknown to the media that Reigns had become a father for the second time until his 2017 interview with Corey Graves.
The Couple Announced In 2020 That They Were Expecting Another Set of Twins
Roman Reigns and his wife Galina are not yet done with having kids just yet. Years ago, the wrestler revealed that he would have to have many children, and he's staying true to his word. In an interview on Unfiltered With Renee Young, he said that when he is done with the WWE, he wants to retire to become a full-time dad. For Reigns, three is not enough but 5 and even maybe more. In April 2020, in an interview with Muscle and Fitness, Reigns revealed that he and his wife were expecting yet another set of twins.
Who Are the Members of his Samoan Family?
Roman Reigns comes from a family of six that comprises his father, Sika Anoa'i, his mother Patricia Hooker, his brother Rosey and his sisters Vanessa and Summer. The WWE superstar also has a half-sister named Lani. His sisters are the only ones in the family who did not venture into wrestling.
Meet Sika Anoa'i – Roman Reigns' Father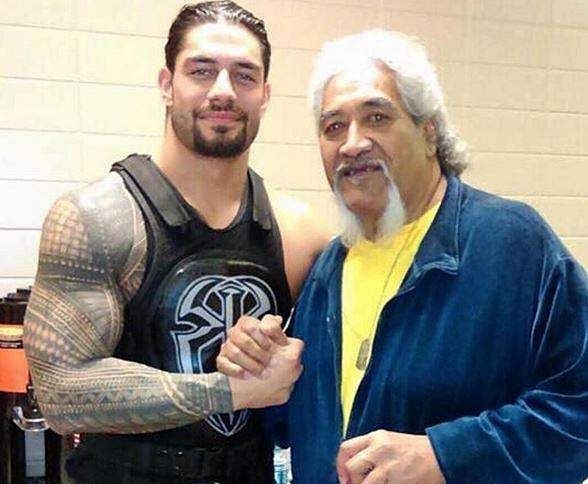 Reigns' father, Sika, is an accomplished wrestler, which explains how he and his brother came to be wrestlers. In his glory days, Sika and his brother Afa formed the illustrious tag team partnership known as The Wild Samoans and dominated the wrestling world between 1973 and 1985. They competed in different promotions such as WWF and Big Time Wrestling and won multiple tag team championships, including the WWF World Tag Team Championships. Since he retired, Sika and Afa have also been inducted into the WWE Hall of Fame and the Professional Wrestling Hall of Fame.
Post-retirement, Reign's father remained active in wrestling. He remained active as a trainer at Wild Samoan Training Center, a professional wrestling school in Minneola, Florida, run by his brother Afa. In 1999, Sika founded an independent wrestling promotion named XW 2000 based in Pensacola, Florida. Sika and Afa appeared as their team, The Wild Samoans at Hell in a Cell (2020), to celebrate Roman Reigns victory.
Matthew Tapunu'u Anoaʻi aka Rosey – Roman Reigns Brother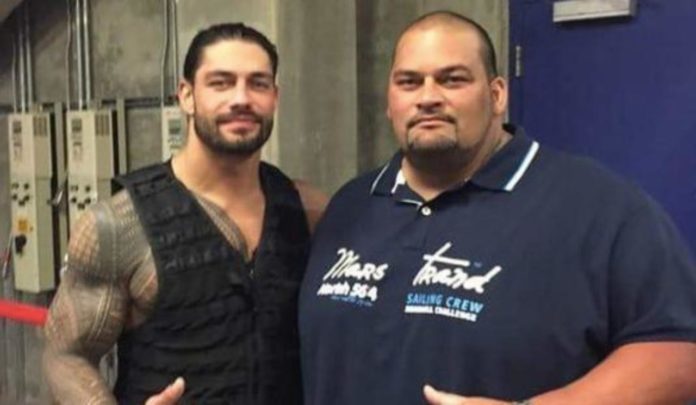 Another accomplished wrestler in Roman Reigns' immediate family was his elder brother – Rosey, who initially played college football in Hawaii before making his pro-wrestling debut in November 1995. He spent 22 years as a pro-wrestler, during which he teamed up with other wrestlers to form various successful tag teams. Rosey and his tag team partners wrestled on the platform of several promotions including the WWE, World Wrestling Council, All Japan Pro Wrestling, and HWA (Heartland Wrestling Association).
He also won different tag team championships, including two HWA Tag Team Championships. Unfortunately, Rosey passed away on the 17th of April 2017 at the age of 47 from congestive heart failure and atrial fibrillation. He was survived by three children he had with his ex-wife Amanda Vandeberg Schall to whom he was married from 2004 to 2012. Their kids are sons; Jordan Iles and Koa Rodney Anoa'i, and a daughter Madison Alani Anoa'i. His ex-wife Amanda is now married to MMA fighter, Kerry Schall.
Other Wrestlers in Roman Reigns' Extended Family
Besides the wrestlers in his immediate family, Roman Reigns is a descendant of the renowned A'noia family that has produced a series of notable wrestlers.
Yokozuna – Roman Reigns' Cousin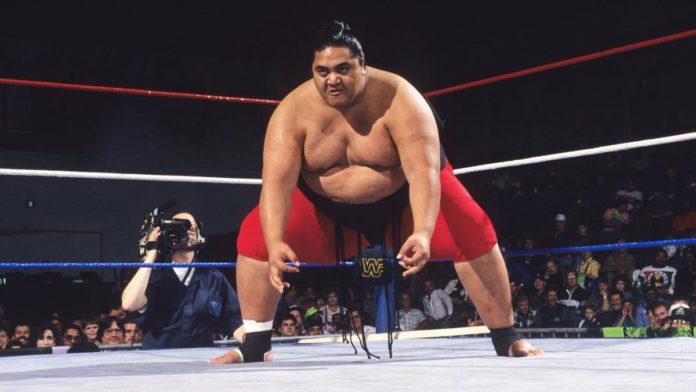 Yokozuna made his wrestling debut in 1984 and is best known for his appearance in the WWF where he was was a two-time WWF World Heavyweight Champion, two-time WWF Tag Team Champion (with Owen Hart), as well as the winner of the 1993 Royal Rumble. He was also famous for defeating Hall of Famers Bret Hart and Hulk Hogan, in consecutive pay-per-view victories in the main event of WrestleMania IX. Following the end of his WWF career in 1998, he appeared in various independent circuits before his death on October 23, 2000, in Liverpool, England, at the age of 34. He died from pulmonary edema in his room at the Moat House during his independent wrestling tour of Europe. He was survived by two sons Justin and Keilani.
Rikishi – Roman Reigns Cousin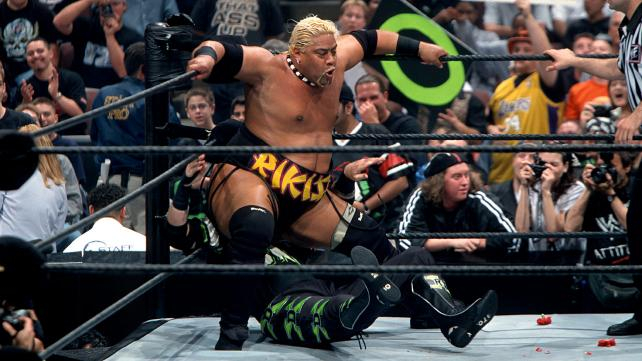 Reigns' first cousin, Rikishi made his wrestling debut in 1985. He wrestled for various promotions, including the WWF/WWE and the Universal Wrestling Association, etc. He also notched up several titles, including the WWF Intercontinental Championship, and was inducted into the WWE Hall of Fame in 2015. He now makes sporadic appearances in the WWE; he appeared at Survivor Series during The Undertakers retirement ceremony on November 22, 2020. He has five children.
Sam Fatu aka The Tonga Kid – Roman Reigns Cousin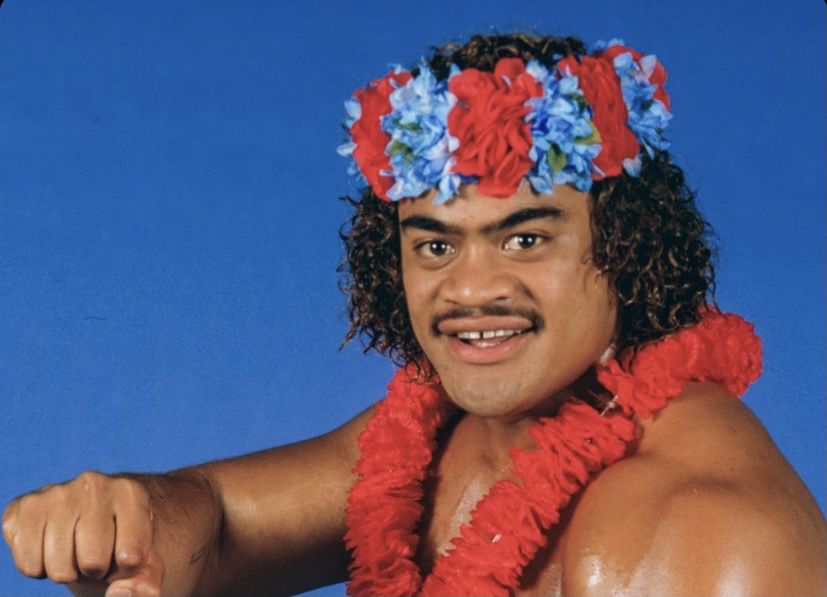 Despite the length of his career, Sam Fatu's wrestling career was less illustrious when compared to other members of the Anoaʻi family. He is the twin brother of Rikishi. He debuted in 1983 and retired in 2011. He wrestled under two major franchises – the WWF and the WCW. He left the latter in the early 90s to compete in the independent circuit. He won the WWC World Tag Team Championship with Dan Kroffat.
Umaga – Roman Reigns Cousin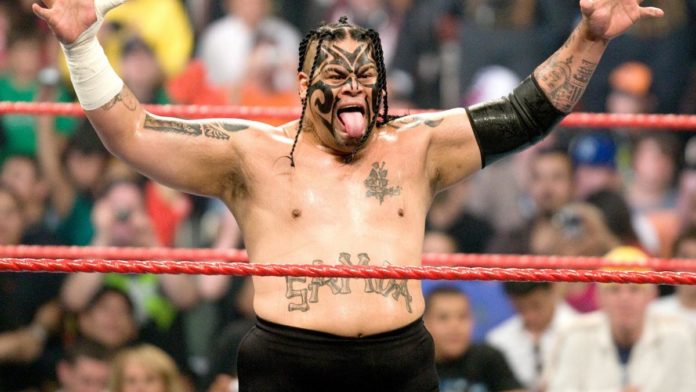 Umaga made his wrestling debut in 1995. He first began his WWE career under the name Jamal as part of a tag team named tag team 3-Minute Warning, which included his cousin Rosey (Reign's brother). After being released by the WWE in 2003, he made a comeback in 2006 under the name Umaga. In 2007 he won the WWE Intercontinental Championship twice. He left the WWE and joined the independent circuit in 2009. On December 4, 2009, he died in Houston, Texas, due to a Heart attack caused by acute toxicity.
Twin brothers, Joshua and Jonathan, aka The Usos, are Roman Reigns First Cousins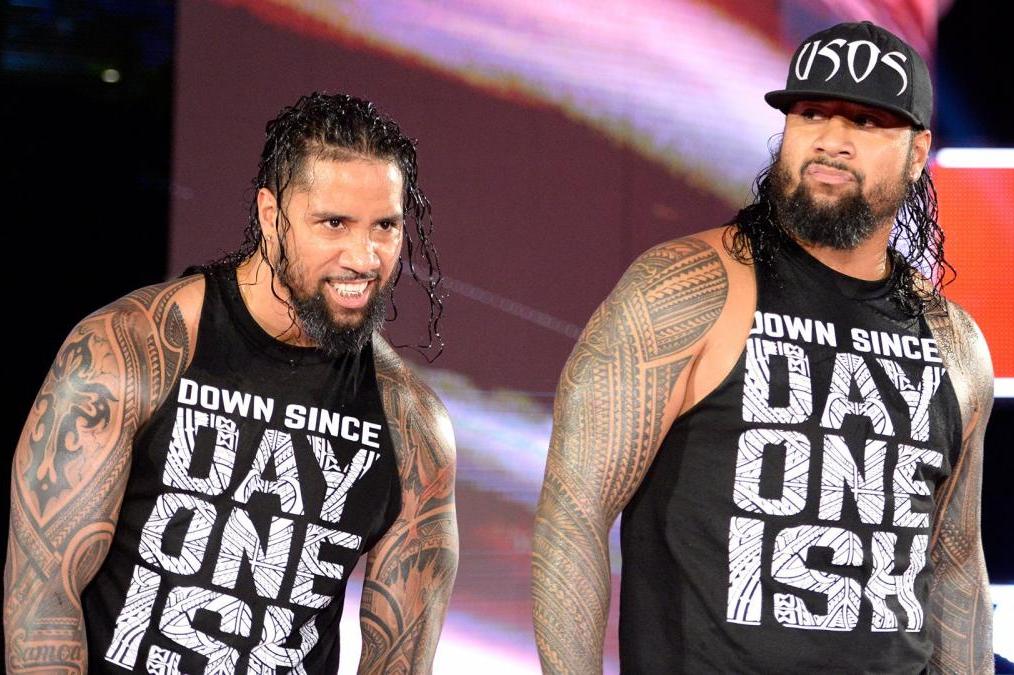 The renowned tag team duo, The Usos, which comprises twin brothers, Joshua and Jonathan, are Rikishi's sons and Reigns' first cousins. The twins made their professional debut in 2010 and have since wrestled on various WWE brands, including SmackDown and Raw. They have also won titles like the WWE Tag Team Championships and the SmackDown Championships. They are both married with kids.
Is Roman Reigns Related to The Rock?
The answer to this puzzle is in the affirmative. Reigns is the second cousin of The Rock as his father, Sika, and The Rock's mother, Ata, are first cousins. The two have wrestled together severally and have equally wrestled against each other. They were co-stars in the 2019 blockbuster, Hobbs and Shaw, a spinoff of the Fast and Furious franchise; they played the role of brothers, Luke and Matteo. The Rock has since revealed even though he favored his cousin for the part, he (Reigns) still had to undergo an audition much like everyone else.