In the past, careers and jobs were well defined – Banking, Engineering, Law, Teaching and the likes. At the turn of the millennium and with the dawn of the internet, new "unorthodox" means of livelihood have emerged. Roi Wasabi is one who has benefited from this new tide. He makes a living simply by making videos of himself having fun!
Biography (Age)
Born as Roi Fabito on the 21st of August 1991, Roi is also called Roi Wassabi. Roi is a YouTuber, who became popular mainly thanks to his YouTube channel, named the Wassabi Productions. Roi was born in the Philippines. At the age of two, he and his family moved to America.
Also Read: Ines Helene – Bio, Body Measurements, Before and After Surgery, Facts
Roi began experimenting with video productions as early as the age of 12 making use of his parent's camera and the Window movie maker. In 2005 his Youtube channel went live. His first YouTube channel was named "Hoiistroi" which was later renamed Wassabi.
Though he didn't have a full grasp of how to make money from posting videos on Youtube, Roi was driven by sheer passion and desire to have fun while putting out videos.
Roi Wassabi along with his longtime friend Alex Burriss, also known as Alex Wassabi, set out to create hilarious and parody videos and soon the cash came rolling in. Soon the pair's version of Carly Rae Jepsen's "Call Me Maybe" garnered more than 125 million views. The success of the video led to the formation of Wassabi Parody Productions – an arm fully focused on parody and comedy.
He later took a time out from making YouTube videos to focus on his studies but he subsequently resumed in 2012. He has credited his YouTube adventure with his transformation from a shy timid boy to a superstar.
His channel Wassabi Production was successful but he then decided to leave the channel after ten years to focus on his vlogging and gaming channel. His departure was largely due to complications with Chloe Mangray.
Roi Wassabi has focused his energies on his new project, a YouTube Channel – Guava juice. He has had similar success with Guava Juice, which has about 8 million subscribers and also 941 videos. On this channel, Roi unleashes his comic side, posting hilarious and goofy videos, game plays, experiments and silly DIY's.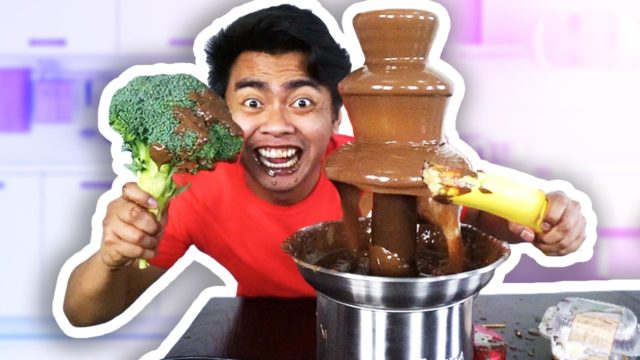 Roi constantly invents challenges that soon go viral. A few of his challenges are the puppy bath challenge, the kick the ball to make Ice Cream challenge, the levitating cup challenge among others.
Net Worth
At a very tender age Roi was already running a YouTube channel, becoming one of the early generation of video enthusiasts that started monetizing via Youtube. Roi owns a house in Studio City, California. The apartment has an estimated worth of about $3 million.
Roi also owns a Tesla Model car, a 2014 Honda fit and a 2016 Porsche Cayenne GTS. Astonishingly enough his apparent wealth was not sufficient enough to be named among YouTube's richest Stars. He has an estimated net worth of around $1 million.
Family
Roi Wassabi is of Philipino ethnicity but moved to Durham, North Carolina at the age of 2. He has just 2 brothers named Reymound Fabito and Russell Fabito and a single younger sister named Ariel Fabito.
Roi, Russell and Reymond were sent back to the Philippines to live with their grandparents when the family encountered financial difficulties in the US. After the birth of their sister Ariel, the boys rejoined their parents in United States.
Roi also has a cousin named Marlin who is also a quite popular YouTuber. The identity of his parents are unknown. He is currently unmarried and has no kids but is in a relationship and is presently dating his longtime sweetheart Monetee who is a regular feature on his Youtube Channel and videos.
Also Read: Yanet Garcia Boyfriend, Wiki, Age, Height, Net Worth, Measurements, Husband
Quick Facts About Roi Wassabi
After Roi graduated from High School, his first course of Study was Nursing at the Durham Tech Community College
His stint with Nursing was short lived; he switched to Computer Engineering at the North Carolina State University.
After admittedly getting bored with Engineering, Roi settled for Film Studies as his major.
Roi Wassabi is allergic to carrots and shrimps
Roi is big on Mexican cuisine
He is also a pet lover. He has a dog called Oogi.
Roi stands at 5ft 6 inches tall (168 cm)
He weighs about 65kg or 143 pounds.