Rick Springfield is an Australian-born singer, songwriter, multi-instrumentalist, and writer. He was the lead guitarist of the pop-rock band Zoot and later launched his solo career in 1972 after the group's disbandment. As a solo artist, Springfield released his debut single which was a top 10 hit in Australia and also recorded his debut album Beginnings (1972) after which he relocated to the United States.
He was shot to prominence following the release of his worldwide hit single "Jessie's Girl" which reached No. 1 on the Billboard Hot 100 and also earned the singer a Grammy Award for Best Male Rock Vocal Performance. The success of the single and its album has was followed up by several top 10 U.S. hits plus 2 more Grammy nominations for the singer.
Rick Springfield's Bio, Age
Best known by his stage name Rick Springfield, the singer was born Richard Lewis Springthorpe on August 23, 1949, in Guildford, a suburb in western Sydney, Australia. His parents are Eileen Louise (née Evennett) and Norman James Springthorpe, an Army officer. He learned to play the guitar as a teenager and afterward, he played for several bands in his home country and also in England. Springfield joined the Melbourne-based pop-rock band Zoot in September 1969 as lead guitarist and backing vocalist. He equally wrote a number of hit singles for the group during its 2-year run.
Rick Springfield launched his solo career in October 1971 as he got signed to Sparmac Records. His first solo track "Speak to the Sky" peaked at No. 5 of Australia's Go-Set singles chart. In 1972, he recorded his debut studio album Beginnings after which he relocated to the United States. Springfield was snapped up by Columbia Records in 1973 and with them, he released his second album Comic Book Heroes. The multi-talented musician also lent his voice to a character in the animated series Mission: Magic!. He released 2 more albums Mission: Magic! (1974) and Wait for Night (1976) after which he shifted his attention to acting.
In 1981, Springfield returned to music with a bang with the release of a 5th album Working Class Dog. The long wait certainly paid off as Working Class Dog reached No.7 on the Billboard 200 and also contained the global hit single "Jessie's Girl" which topped the US Billboard Hot 100 for 2 weeks. The album also contained a top 10 cover version of Sammy Hagar's "I've Done Everything for You". Jessie's Girl earned Springfield a Grammy Award for Best Male Rock Vocal Performance and the single remains his biggest hit yet.
Springfield has since released several other successful albums. He received a 2nd Grammy nomination for the single "I Get Excited" contained in Success Hasn't Spoiled Me Yet (1982) followed by a 3rd nomination for "Affair of the Heart" which is contained in his Living in Oz (1983) album.
Also an actor, Rick Springfield is best known for his role as Dr. Noah Drake in the long-running daytime medical drama General Hospital as well as a starring role in the series High Tide (1994-1997). He also starred in and recorded the soundtrack for the film Hard to Hold (1984). Springfield also had a guest role on the 3rd season of the hit comedy-drama series Californication (2009). He recently played a recurring role as Vince Vincente/Lucifer in the 12th season of the dark fantasy series Supernatural (2016).
Net Worth
Since shooting into the limelight in 1981, Rick Springfield has remained consistent in his music career. 4 of his 20-plus albums have attained platinum certification coupled with several sold out concerts and tours. The multitalented singer-actor currently has an estimated net worth of $12 million.
Who is Rick Springfield's Wife?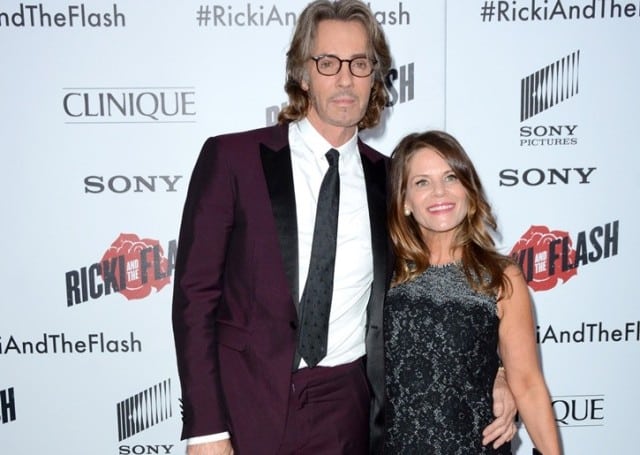 Rick Springfield is currently married to his wife of over 3 decades Barbara Porter. The couple met in 1981 while the singer was recording his 5th album at the same studio where Porter worked as a receptionist. They dated for several years and eventually tied the knot on October 27, 1984. They have 2 children together. Their first son, Liam was born in 1985 and their second son, Joshua was born in 1989.
See Also: Bob Dylan Son (Children), Height, Wife, Where Is He Now, Is He Dead?
Is Rick Springfield Dead?
Rick Springfield is very much alive and well. However, the Australian-born musician and actor has revealed his long battle with depression and suicidal thoughts. According to Springfield, he first attempted suicide at the age of 16 and his battle with depression persisted even when he was at the peak of his career. He also chronicled his lifelong struggle with depression as well as his coping mechanisms in his tell-all memoir Late, Late at Night: A Memoir which was published in October 2010.