Rhett and Link are a comedy duo and a pair of YouTubers known for their viral videos, morning talk show, ten episodes series and their comedy songs. They frequently refer to themselves as 'intertainers' a combination of the words 'internet' and 'entertainers'.
Their Youtube portfolio is quite expansive, making it apparent that the duo is trying to reach every demographic possibility and conquer every corner of the Youtube market, so to speak.
They released a documentary in 2008 called Looking For Miss Locklear where they tried to find the teacher in whose class they met for the first time.
Rhett and Link: Bio & Age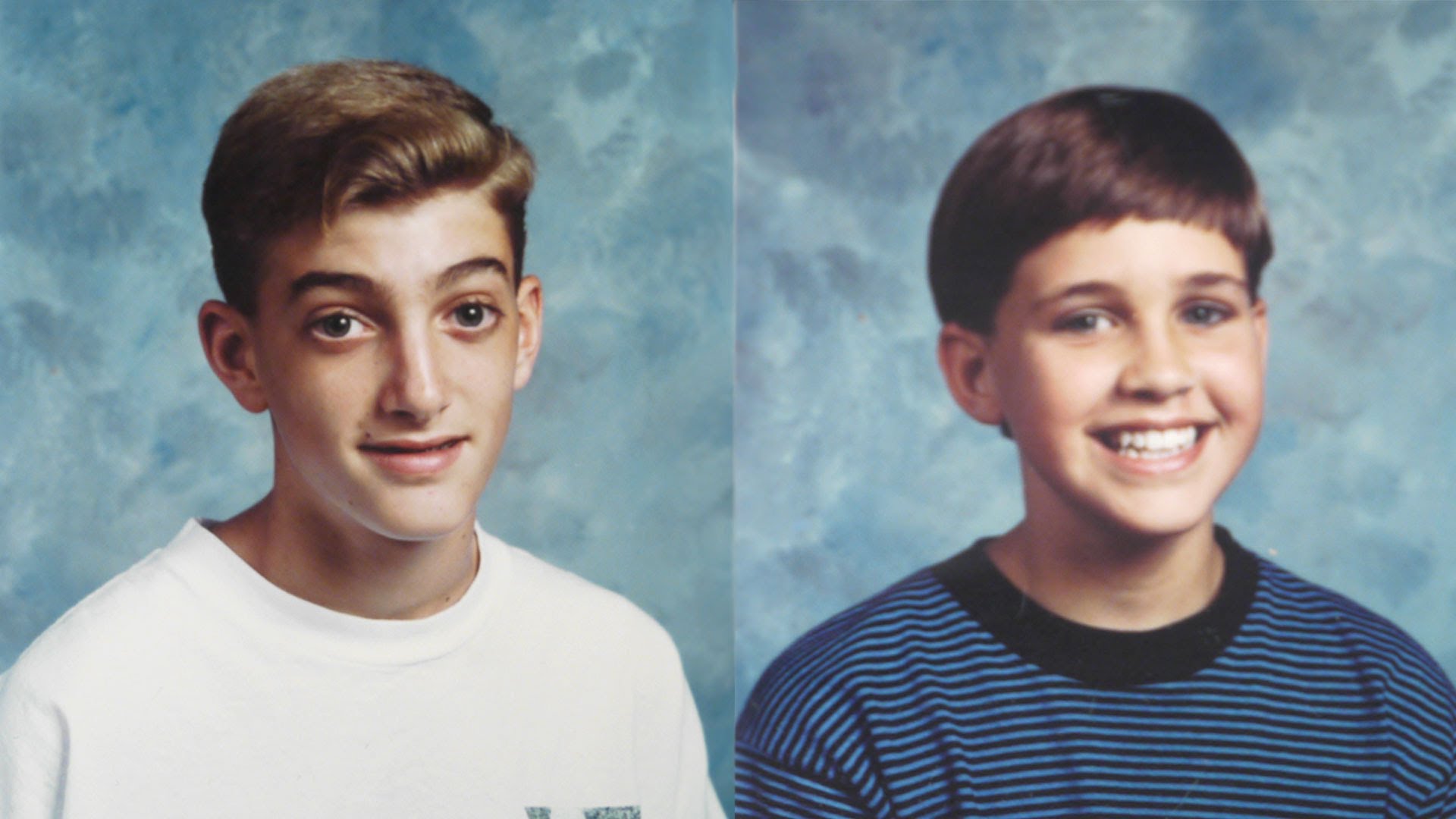 Before Rhett and Link were internet powerhouses they were two young boys from North Carolina. Rhett James McLaughlin was born on the 11th of October, 1977 while Charles Lincoln 'Link' Neal was born on the 1st of June 1978.
They met on the 4th of September 1984 when they started first grade together at Buies Creek Elementary school in North Carolina. They have not only made a movie about this meeting but they have also written a song about it too. They met when they had to stay in during recess because they had both written swear words on their desks. When they stayed in, they coloured mythical creatures and this act inspired their Youtube Channel name – Good Mythical Morning.
After their meeting on the 4th of September, 1984, the two have remained close friends since. When Rhett and Link were fourteen, they already got a headstart on their creative careers by writing a screenplay together. The screenplay was titled Gutless Wonder and they even began shooting the movie for it. However, they only went as far as filming a couple of scenes and Gutless Wonder remains incomplete to this day. Nevertheless, snippets of the screenplay have been read a few times on their show – Good Mythical Morning. 
The duo later attended North Carolina State University for their tertiary education.
Rhett and Link: Wives, Kids, Family
Rhett and Link currently live in Los Angeles with their families. They are both married, and they both have children.
Link was the first of the pair to get married; he got married, in 2000 to Christy White and now, they are the parents of three children – Lilian, Lincoln and Lando.
Rhett, on the other hand, got married in 2001 to Jessie Lane and the couple have two children now – Shepherd and Locke.
Proof that the two men are happily married is the fact that you don't see negative stories about their personal lives and marriage in the tabloids. They fly under the radar and if they have marital problems, as most couples do, they choose to fix their problems in private and away from social media. Kudos to them.
Net Worth
Rhett and Link are worth a combined $16 Million dollars. They are each estimated to be worth $8 million each, which is pretty impressive for non-traditional entertainers. Even though the two are a little old for Youtube demographic, they have worked hard and consistently to make their mark, and their efforts have paid off.
They make quite a bulk of their profits from making funny and viral adverts for many companies including Red House Furniture and Ojai Valley Taxidermy. They have also received sponsorship for several big brands for a lot of their videos.
Companies are consistently looking for unconventional ways to advertise and reach several demographics, which is where Rhett and Link come in – the content they create is very funny and garners a huge audience which attracts large companies to advertise with them. To say they are doing very well is putting it lightly.
Read Also: Gavin Free Biography, Net Worth, Height, Age, Girlfriend And Family Life 
Quick Facts
1. Their passion for creating content is not a new interest in the new trend of entertainment. While in high school, they made a half-hour movie parody of the tragedy of Oedipus Rex. In their version, Rhett played the titular character – Oedipus, while Link played the titular character's father's servant.
2. While at university, Rhett and Link were roommates, cementing their status as an inseparable pair.
3. You'd be surprised to know that prior to starting Youtube and publishing their content, they had other career plans. Rhett studied civil Engineering at university and worked at Black & Veatch – an engineering powerhouse – after graduation. Link, on the other hand, studied industrial engineering and worked at IBM after school.
4. Together, they run Mythical Entertainment – their production company which is currently located in Burbank. Currently, all their work is released under 'Mythical Entertainment'.
5. In high school, the two were members of a punk band – The Wax Paper Dogz. They were fortunate enough to play several gigs including at an independence day festival.