That's So Raven star, Raven Symone is one of those stars who grew up on our screens. Beginning her show business career from the age of two representing top brands, Raven first made her mark on TV in The Cosby Show before hitting it big with Disney's "Absolutely Psychic" later renamed That's So Raven.
Raven has never looked back since and has managed to keep her flag flying high. In addition to her feats in the industry, Symone's sexuality became a major talking point as she transitioned into adulthood. Follow us as we explore everything there is to know about Raven Symone.
Raven Symone Bio, Parents
While she's popularly referred to as Raven Symone, Raven's birth name is Raven-Symoné Christina Pearman. She was born on December 10, 1985, Atlanta, Georgia, to parents Lydia (Gaulden) and Christopher Pearman who have been very supportive of her career since day one. Her father has on at least one occasion defended comments that she made which were perceived by some to be controversial.
Symone's other family member is a brother named Blaize.
Raven began as a model at the age of two signing with New York's Ford Models. She represented top brands like Jell-O, Ritz Crackers, Cool Whip and Fisher Price.
Read Also: Miley Cyrus Brothers, Sisters, Mom, Dad, Family And Boyfriend
At the age of 3, Raven was confident enough to wow at her auditions for a role in Bill Cosby's film "Ghost Da," however she was denied the part as she was deemed too young for it. Nevertheless, she did impress Cosby who created a role for her on his The Cosby Show where she portrayed the role of Olivia Kendall, Dr. Cliff Huxtable's (played by Cosby) step-granddaughter.
Raven's role lasted from the 6th season when she joined to the season finale in 1992. Being her first break, Raven gained more exposure and landed more acting gigs including a role as young Halle Berry in the movie Queen: The Story of an American Family.
Raven's next major TV role came in "Hangin' with Mr. Cooper" where she portrayed Nicole Lee. She quickly transitioned to film, making her debut in "The Little Rascals" (1994) which was a moderate box office success.
She got a major role in "Dr. Dolittle" playing the daughter to the titular character played by Eddie Murphy. That film spawned a 2001 sequel where Raven reprised her role.
And then came 2002 and Raven scored her big break with Disney's That's So Raven. The series scored record-breaking numbers on its premiere and went on to run for 100 episodes becoming Disney's longest running series.
While on the hit show, Raven still managed to score other gigs including roles in films; The Cheetah Girls, a voice role in Kim Possible, Fat Albert and TV show Fillmore!.
Post-That's So Raven, Raven had roles in College Road Trip, Revenge of the Bridesmaids (2010), and a handful of voice roles as well as direct-to-video films.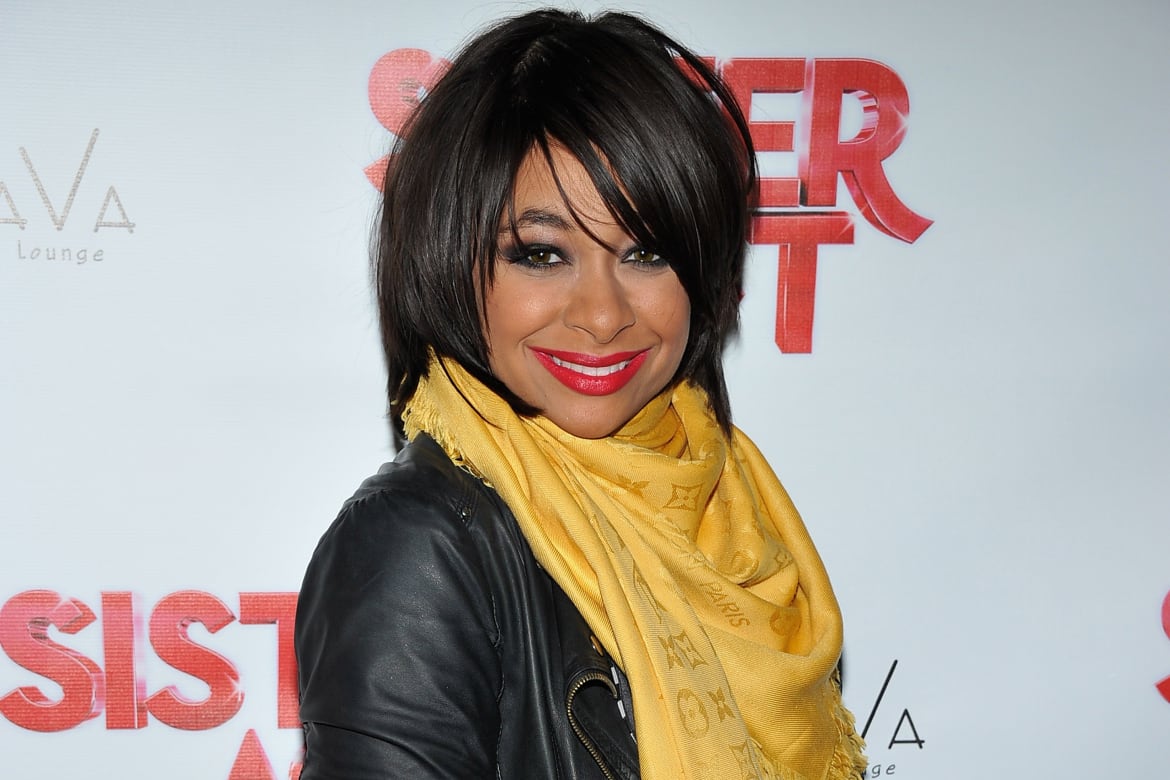 Raven took a break in 2012 to study fine arts at Academy of Art University, returning in 2015. In recent years, she has co-hosted The View, appeared on Fox's Empire, and K.C. Undercover.
She is the executive producer of Raven's Home, a spin-off of That's so Raven which premiered on on July 21, 2017.
Raven dabbled in music in 1993, however, she didn't find much success with music until her That's So Raven days when she participated in a number of Disney soundtracks.
Her latest album as of this writing is her self-titled album released in 2008. She hinted a 5th studio album in 2014 but the project was canceled.
Net Worth: $55 Million
Raven earned a lot from her That's So Raven gig. For the first season, she scored $20,000 per episode and then $35,000 per episode for the second season. The paycheck kept going up. Thanks in part to her, Disney made $400 million in revenue from the series which lead to her being named "$400 million girl" by Ebony Magazine which led to speculations that Raven could be worth up to $400 million.
Read Also: All There Is To Know About Demi Lovato's Boyfriend
However, Disney's profit from that revenue was $120 million and Raven was said to be entitled to not more than 30% bringing her earnings to approximately $20 million.
Husband, Kids
Raven has never been married to anyone. However, back in 2009, rumors swirled that she was in a relationship with Jussie Smollett and that she was even pregnant with Smollett as the father. The news also had it hat Raven had birthed their child, a daughter named Lilliana Pearman. However, it was later confirmed that the rumors were false. Raven has no kids as well.
Girlfriend
Raven is a lesbian. Her sexual orientation was for a long time subjected to many speculations as she didn't want to share it with the public. In May 2012, she took to Twitter to explain that her sexual orientation was hers and that whoever she was dating was hers' only to know.
At the time, Raven had begun a romantic relationship with a female fashion model and actress AzMarie Livingston. However, she didn't confirm the relationship until 2015, a few months later they broke up.
Raven told Oprah in 2014 that she was attracted to both boys and girls from the early age of 12.