Modeling is an industry you cannot be in forever as every year, younger models flood and saturate the industry, giving the older ones a run for their money. So remaining relevant in the modeling industry requires a lot of work which includes keeping fit and staying beautiful and stylish consistently. This, for Rachel Reynolds, isn't much of an issue as even at her age, her modeling career is still coming through for her what with her charming smile captivating the hearts of many.
Many have wondered how she does it and how long her halo of relevance will last, but beyond her prowess on the runway, Rachel is more than just a model, her talents have seen her dip her hands in some other cookie jars from where she has earned really good sums. She is an actress, an ambassador, a mother, and a wife. Here are more details about her.
Rachel Reynolds' Biography
Born on the 4th of November, 1982 and bred in New Orleans, Louisiana, USA, Rachel was athletically inclined during her years of studying Public Relations at Louisiana State University. It may not look like it now given her regal posture as a model, but the lively younger version of Reynolds was part of the track and field team. Though she was no cheerleader (Tigerette) nor a famous dance chick in school, she sought for the big life and pursued her desire for stardom.
As a step in the right direction, she took part in the 2002 competition for who will replace Brooke Burke as an anchor on the program Wild On. True to her worth, she emerged as one of the finalists. She moved on the next year still looking for the fame that eluded her and appeared as one of the baker's beauties on the TV program The Price is Right. Her debut was towards the end of the 31st season as rotating Baker's Beauties and it lasted for a total of 9 episodes after which she became a firm member of the bakers family making more frequent appearances from the 32nd season.
At the peak of her career, Rach, as she loves to be called, has made many appearances on a whole lot of shows like the pricing game Lucky Seven where she drove in absentmindedly and smashed the bumper of a brand new car into one of the doors. But apparently, she was not the first model to have done that because according to the host, Janice Pennington did it first and on purpose in 2011.
By now, the level of fame Rachel Reynolds wanted was well within her grasp. She got the chance, albeit, briefly to take over Tiffany Coyne's position on Let's Make a Deal and from there, the TV shows just rolled in. She appeared on the Bold and Beautiful, How I Met Your Mother, The Ellen Degeneres Show and a hand full of Emmy award broadcasts.
Rachel Reynolds soon went back to her modeling career and since then has posed for Venus Swim Wear and as a fitness model featuring six times on the national magazine that covers for fitness RX.
Salary and Net Worth
Rachel has a net worth estimated to be at about $2.5 million with a weekly income of $7,700, a monthly income of $31,000, and an annual income of $380,000.
Her earnings are from her few stints as an actress, her longtime stay of over 10 years on The Price is Right show, her several appearances on other TV shows, and her work as a model who has posed for several magazines.
See Also: Miss Fame Bio, Husband, Early Life As A Boy And Other Facts About The Model
Husband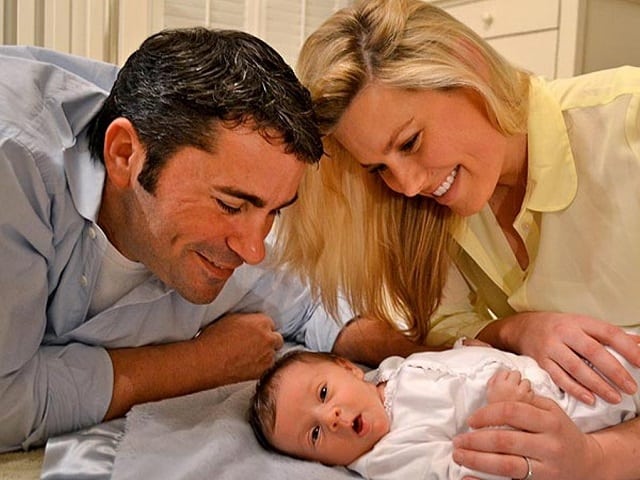 Rachel's first journey down the lane of matrimony happened with former Cleveland Browns quarterback Josh Booty on July 11, 2003, but like many firsts, the union was short-lived and we did not even know about it until Bob Baker, the then host of The Price is Right made the divorce announcement on an October episode of the show that same year.
For the next few years, Rach kept issues of her relationships on the very down low until 2009 when the announcement was made for her engagement to Cleaveland Indians footballer, David Dellucci. He is a known former major league baseball outfielder who won the 2001 world series over New York Yankees.
The coupled got married on April 12, 2010, and even modeled for ultimate wedding showers wearing formal wears that same year. On February 13, 2013, the couple welcomed their first child, a baby girl they named Ruby Rey Dellucci.
Height and Other Body Measurements
The beautiful model and actress is 5 feet 8 inches (176 cm) tall which isn't bad for a lady. She has beautiful blue eyes, blonde hair and weighs 57 kg. Her other body measurements include a bust size of 37 inches (94 cm), a waist size of 25 inches (66 cm) and hip size of 37 inches (94 cm). Her shoe size is 9 and she dresses in a size 8.