Rachel McAdams does not have a husband, but she currently has a long-term boyfriend, Jamie Linden who is an American screenwriter. Before Rachel McAdams and Jamie Linden's relationship, she dated several men, including Ryan Gosling (2005 to 2007), Josh Lucas (2009), Ben Jackson, Patrick Sambrook (2013 to 2014), and Michael Sheen (2010 to 2013)
Rachel McAdams is a Canadian actress best known for her roles in The Hot Chick, Wedding Crashers, Red Eye, Mean Girls, The Lucky Ones, Doctor Strange, Game Night, The Time Traveler's Wife, and Sherlock Holmes.
While a lot of actresses have problems picking roles that suit their talent, McAdams clearly doesn't have that problem. Prior to her Hollywood career, she worked on several TV shows and films in Canada, including Perfect Pie and Slings and Arrows.
Her big move to Hollywood came with a string of insanely successful movies. McAdams was nominated for the British Academy of Film and Television Arts (BAFTA) Award for Best Rising Star. Let's explore her love life, the romantic relationships she has had after Ryan Gosling.
Who Is Rachel McAdams' Husband or Boyfriend?
Up until she was spotted with a screenwriter named Jamie Linden in 2016, Rachel McAdams was believed to be in a relationship with Kitsch. Though currently unmarried, the Canadian beauty has been in a flourishing relationship with Jamie since 2016.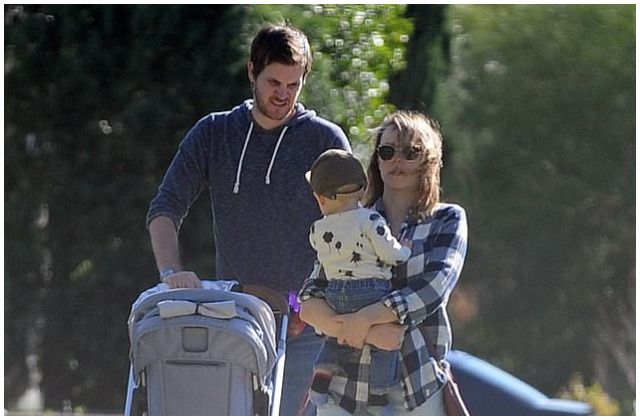 In February 2018, she announced that she was expecting a child with Linden. Today, the couple resides in Toronto, Ontario, Canada with their son; whose name has been kept from the media. They are currently expecting their second child
Jamie Liden is an American screenwriter, famous for a number of movies, including We Are Marshall, 10 Years, Money Transfer, Dear John, etc
Rachel McAdams and Ryan Gosling Dated Long Before Jamie Liden
Like most Hollywood love tales, the two met in the line of duty. They were both cast members of the romantic drama, The Notebook (2004). Rachel and Ryan dated for almost three years until they parted ways in 2007.
What Caused Ryan Gosling and Rachel McAdams To Breakup?
Since the two have been relatively hush-hush about their private life, it's not clear what caused the break-up.
While most Hollywood break-ups happen due to infidelity, it emerged that these two broke up because of their busy schedules. Sounds too simple a reason, right? Well, being actors, they frequently took jobs that required them to be far from each other for months. As such, they were barely spending time together.
Following the success of The Notebook; Gosling and McAdams became more in demand and had too little time with each other. Even though they tried to make their relationship work, a break-up seemed to be the best thing they could do for each other. Since that time, Rachel McAdams has been in other relationships.
Rachel McAdams' Boyfriend List Since Splitting From Ryan Gosling
Rachel McAdams and Josh Lucas Dated 2 Years After Splitting From Ryan Gosling
By October 2009, it was reported that Rachel McAdams has snuggled her way into the arms of Josh Lucas. Months earlier, on Tuesday, January 20, 2009, the two had been spotted at the Purple ball, canoodling the evening away, to celebrate President Obama's inauguration.
According to sources, the lovebirds were nibbling on each other's necks, exchanging affectionate gazes, and doing a lot of romantic touching.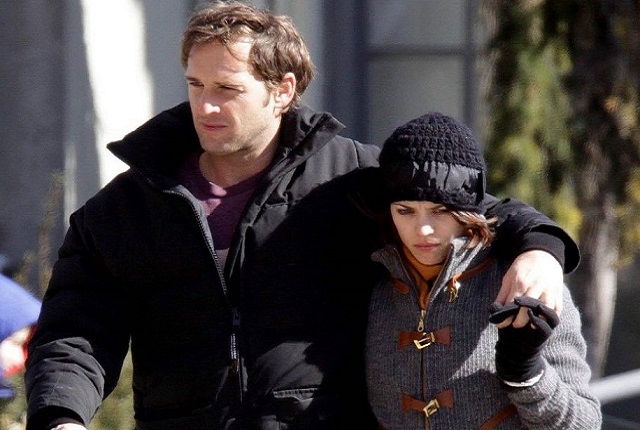 Within the same year, however, they were said to have split up. Their long absence from the public coupled with an eyewitness account of Lucas alone at a bar, looking all depressed and sipping sorrowfully away at a beer was all the media needed as proof. Around the same time, McAdams was spotted with another mystery man.
Rachel McAdams and Ben Jackson Quickly Moved On After Josh Lucas
In December of that year, Rachel McAdams was spotted in New York City, walking in the snow and she was not alone. Remember the mystery man we talked about? It turns out the lucky guy was Judy Law's assistant, Ben Jackson, after all.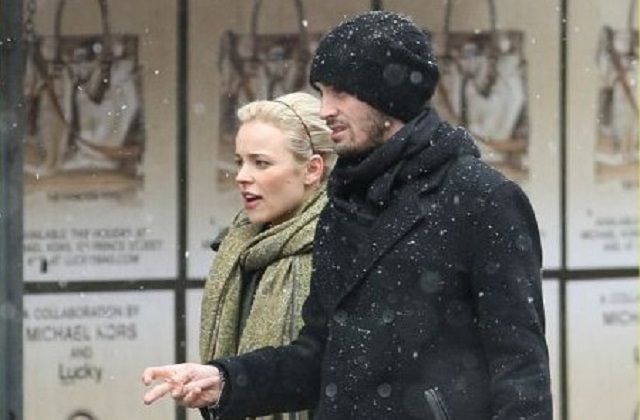 The duo reportedly met on the set of the movie Sherlock Holmes. We're not sure how long it lasted. But by the following year, Mcadams had moved on to another relationship.
Michael Sheen and Rachel McAdams Found Love But It Never Ended In Marriage
By October 2010, McAdams and Michael Sheen had become the newest gossip in town. According to sources, McAdams first met the British actor while working together on Woody Allen's critically-acclaimed film, Midnight In Paris.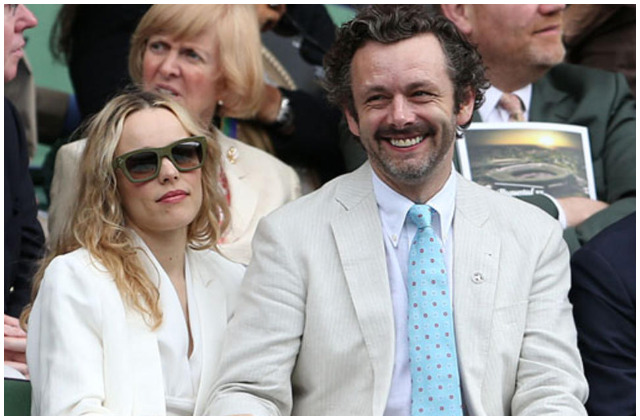 Following their surprise split in 2013, fans were eager to get some back story to the whole saga. New interviews from McAdams have revealed that though the couple tried to make up for the distance in their relationship with lots of communication, that wasn't enough.
With Rachel living in Toronto, Canada, and Michael shuttling between his native home, Wales, and Los Angeles, it was difficult to keep tabs on each other; hence the split.
Rachel McAdams and Patrick Sambrook Had A Love Spark But It Ended Almost As Soon As It Started 
After her split with Michael Sheen, she was spotted kissing Patrick Sambrook on a cold day in Toronto. They, however, split the following year, 2014.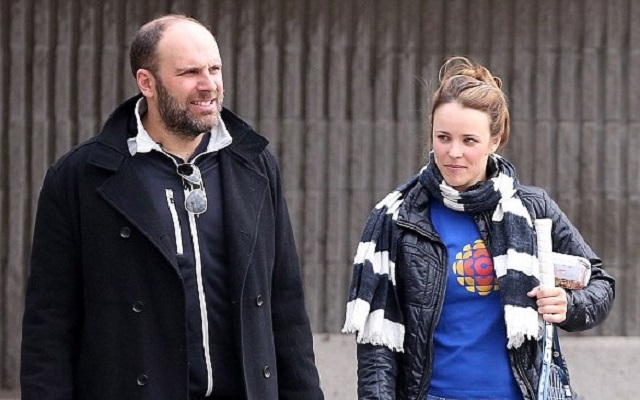 McAdams didn't take much time to find love again: in 2015, she was spotted with Taylor Kitsch; with whom she starred in True Detective. Although McAdams has refuted the claims over and over, her decision to spend time with Kitsch outside work only fuelled the rumors. In June 2015, the two were spotted dining together at Osteria Mozza in West Hollywood.
FAQs
Who is Rachel McAdams married to
Rachael McAdams is not married. However, she is in a relationship with Jamie Linden, an American screenwriter best known for We Are Marshall and Dear John. Thy have been together since 2016 and have one child with another on the way.
Did Ryan Gosling and Rachel McAdams date
Ryan Gosling and Rachael McAdams dated for almost three years before they parted ways in 2007. They are believed to have started their romance in 2005 after they co-starred in the 2004 romantic drama, The Notebook. Unfortunately, their busy schedules put a strain on their relationship and as a result, the decided to split
how long did Ryan Gosling and Rachel McAdams date
Ryan Gosling and Rachael McAdams started dating in 2005 after they co-starred in the 2004 romantic drama, The Notebook. Sadly, their relationship ended due to their ever-growing fame. Speaking to GQ, Gosling said, "When both people are in show business, it's too much show business. It takes all of the light, so nothing else can grow."