Quincy Jones is an American musician, instrumentalist, songwriter, composer, producer, film, and television executive, just to name a few. He is currently unmarried but was previously married to Jeri Caldwell, Ulla Jones, and Peggy Lipton. Quincy has a total of seven children from five women and this includes six daughters named Jolie, Rachel, Martina, Kidada, Rashida, and Kenya, and a son named Quincy.
With over six decades invested in his career, Quincy Jones is one among many entertainers whose works cut across virtually all forms of popular music. His musical successes have propelled a good number of artists to stardom. He has worked with Michael Jackson, The Brothers Johnson, James Ingram, Donna Summer, Aaliyah, Oprah Winfrey, Karina Pasian, just to name a few. To ice the cake for his enormous contribution to the music industry and for leaving an indelible mark in the entertainment world with his creative contributions, he has received numerous awards, including a total of twenty-eight Grammys plus an honorary Grammy Legend Award.
After a long career in music, Jones was inducted into the Rock 'n' Roll Hall of Fame in 2013. He was then named by Times Magazine as the most influential jazz musician of the 20th century in September 2014.
Quincy Jones' Family Background, and Career Beginnings
Born on March 14, 1933, Quincy Jones is the son of Quincy Delight Jones Snr. a pro baseball player, and Sarah Frances, a bank officer, and an apartment manager. He was born and raised in Chicago and his first influence in music was his mother and their next-door neighbor, Lucy Jackson. However, he admitted that his major musical influences were Bunny Campbell and Preston Sandiford.
Quincy Jones had a troubled childhood. His mother suffered from schizophrenic breakdowns when he was still very young which eventually led to his parents splitting up. After the divorce, he stayed with his dad and they moved around a lot, first to Bremerton, Washington, and then to Seattle after the war. It was in Seattle that Jones attended Garfield High School and was subsequently admitted to Seattle University on scholarship. He didn't spend a long time there before moving to Berklee College of Music, Boston on yet another scholarship.
Quincy Jones was crazy enough about music to abandon school to pursue it. He went on tours with Lionel Hampton at 19, giving him the exposure he needed as a musician, it also gave him a fresh perspective on racism.
Upon his return in 1953, he continued playing instruments and going on tours with other musicians until he received a job as a freelance arranger on many jazz sessions. He was the musical director for Dizzy Gillespie's overseas big-band tour, worked for Barclay Records in Paris from 1957 to 1958 before landing himself a big opportunity to be internationally recognized in 1959. During this period, he led an all-star big band for the European production of Harold Arlen's blues opera, "Free and Easy" (1959). Returning to New York, he began to work with Mercury Records as an executive until 1960 when he decided to be the captain of his own ship.
His Musical Breakthroughs and Achieving Greater Heights
Quincy Jones formed his own band "The Jones Boys", which had 18 members. The band had lots of following and great reviews from their tours of North America and Europe. However, the earnings weren't enough to sustain the band, so, it broke up, putting Jones in a very bad financial state. He signed a deal with A&M Records in 1969 and recorded his first solo album, Walking in Space which went on to win a Grammy for best jazz instrumental album. In 1979 he released The Dude, his second album that featured a good number of talented artists and won five awards with 12 Grammy nominations. His next album, Back on the Block was released almost ten years after, and as expected, it topped several music charts and won seven Grammys. Other successful albums that followed include You've Got It Bad Girl, Body Heat, Gula Matari, Mellow Madness, I Heard That!!, and Smackwater Jack.
How Quincy Jones Founded Qwest Productions
The tide changed for Jones when he became the first African-American to be promoted as vice president of Mercury. That for him was another big opportunity to write songs for movies. So far, he has composed soundtracks for over 50 motion pictures which include The Pawnbroker (1964), In the Heat of the Night (1967), In Cold Blood (1967), Last of the Mobile Hot Shots (1970), Roots (1977), The Color Purple (1985). While his songwriting career continued to soar, he never also relented in making life-impacting music as well. He founded Qwest Productions for which he arranged and produced more albums and soundtracks for pop artists like Ella Fitzgerald, Frank Sinatra, Peggy Lee, Billy Eckstine, Shirley Horn, Nana Mouskouri
Quincy produced Michael Jackson's album, Off the Wall, in 1979. The album not only announced Jackson as a grown-up solo superstar but also set the stage for his coronation as King of Pop. For Quincy Jones, the album established him as a very famous producer at the time, selling over 20 million copies. The duo continued their partnership that gave birth to Thriller (the highest-selling album of all time, with 110 million copies sold), and Bad (selling over 45 million copies). The partnership, however, died a natural death due to Jones' choked up schedule.
The 1985 film The Color Purple was yet another piece that further announced Quincy Jones as a producer. The film which was directed by Steven Spielberg starred great actors like Oprah Winfrey, Whoopi Goldberg and Danny Glover. Not only was it a box office success with over $142 million from a budget of $15 million, but it also was nominated for eleven Academy Awards, including Best Picture. The TV series The Fresh Prince of Bel-Air (1990-1996), In the House, and The Jenny Jones Show are among the many Quincy's productions that earned him so much reputation in the entertainment industry.
Quincy Jones' Records and Achievements in the Global Music Industry
Jones broke several records in the music industry. For instance, in 1967, he was the first African-American to be nominated twice for an Academy Award for Best Original Song category in the same year. In 1971, he also became the first African-American musical director and conductor of the Academy Awards ceremony. Jones broke another record when in 1995, he became the first African-American to receive the Academy's Jean Hersholt Humanitarian Award. The artist and his songwriting partner Bob Russell were also the first African-Americans to be nominated for an Academy Award for Best Original Song category.
With all his earnings, this media magnet has equally made good investments that include setting up companies relevant to the entertainment industry. In 1994, for instance, along with David Salzman, Jones formed the Quincy Jones/David Salzman Entertainment (QDE) which produces TV programs and motion pictures.
Quincy Jones is also involved in a number of charity and philanthropic activities. he supports The National Association for the Advancement of Colored People (NAACP), the American Foundation for AIDS Research(amFAR), and more. He even conducted and produced the 1985 charity song, We Are the World, that raised funds for Ethiopian famine victims.
How Much is Quincy Jones's Net Worth?
Quincy Jones has a net worth of $400 million mostly gathered from his multiple talents. Being able to put every aspect of his career to good use is one big credit this African-American entertainer has. As a singer and composer, Jones has over thirty-five albums to his name. In his years as a publisher, singer, producer, composer, song arranger, and orchestral conductor, he has amassed lots of awards for himself. He has won 28 of 80 Grammy nominations. He has also won an award each from the Academy, Emmy, and Tony Awards. He has also received the Songwriters Hall of Fame Lifetime Achievement Award honors from the National Medal of Arts. In 2013, he was inducted into the Rock and Roll Hall of Fame.
Quincy Jones's Wife, Ex-wives, and Multiple Marriages
Jones always had an eye for the ladies since he was young and his media popularity availed him the chance to meet with most of the beautiful ladies of his time. Thus, he dated and even got married multiple times. His first marriage was to Jeri Caldwell in 1957 and together, they had a daughter Jolie before their separation in 1966. His next marriage was to Swedish actress Ulla Andersson in 1967. Although like his first, Quincy's marriage to Andersson expired in 1977, they both had two children together- a daughter named Martina and a son Quincy.
Prior to Martina and Quincy, the media star had a daughter Rachel from his affair with Carol Reynolds. A day after his marriage with Andersson ended in 1974, Quincy got married to actress Peggy Lipton who had two daughters – Kidada and Rashida for him. Unfortunately, the Quincy-Lipton marriage ended in 1990. Even though he never attempted to remarry, he had a couple of non-marital relationships. His relationship with actress Nastassja Kinski was his longest on the record. They dated for 4 years (between 1991 and 1995) and they had a  daughter, Kenya.
Meet Quincy's Children
In all, Quincy Jones has seven children from five women. His six daughters are Jolie, Rachel, Martina, Kidada, Rashida, Kenya, with Jolie and Kenya being his first and the last child, respectively. His (only) son is Quincy. While we are yet to verify what Jolie, Rachel, and Martina are doing for themselves, his other kids are doing quite great in the entertainment industry.
Quincy Jones III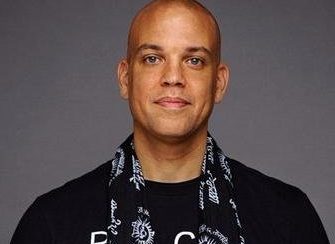 Quincy's son with Swedish actress Ulla Andersson was born on December 23, 1968, and he is best known as Snoopy or QDIII. Like his father, Quincy is into entertainment though not as a singer but as a music and film producer. The Swedish-American producer was a jury member of Swedish Idol 2016. He founded the QD3 Entertainment which produced the 2003 documentary, Beef. The 2009 documentary The Carter which talks about rapper Lil Wayne is among his productions. As a hip hop DJ, he released an album called Soundlab (1991).
Kidada Jones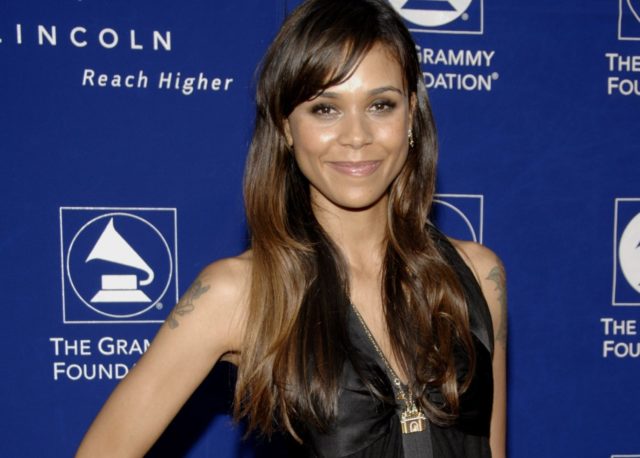 She is an actress, model, and fashion designer. Kidada is better known as The Walt Disney Company's designer. She also has a line known as Kidada for Disney Couture. Kidada Ann Jones has been married once. She was married to Jeffrey Nash from 2003 until 2006. She was previously engaged to Tupac Shakur and was with him until his death in 1996.
Rashida Jones
Rashida is Kidada's sister and daughter to Peggy Lipton. She is an actress, producer, and writer born on February 25, 1976. One of her best film roles is as Ann Perkins in the comedy series Parks and Recreation. She even directed the first episode of the 2015 documentary film, Hot Girls Wanted. Rashida is not yet married but she has been in a couple of relationships. One of her known relationships was with music producer Mark Ronson in 2003. However, they separated the following year.
Kenya Jones
Born Kenya Kinski-Jones on February 9, 1993, Kenya is a model that has done campaigns for top brands like Calvin Klein, Ermanno Scervino, Stella McCartney, and Nasty Gal. She was first discovered by fashion photographer Bruce Weber and her first modeling job was with Vogue Spain. She has also graced the pages of Vogue, Harper's Bazaar, Nylon, Glamour, and L'Officiel. Jones is in a relationship with Nelson Peltz's son and actor Will Peltz.