Phoebe Cates currently lives in New York City where she owns a boutique called Blue Tree on New York's Madison Avenue. Phoebe Cates is still the wife of Kevin Kline, an American comedian, singer, and actor whom she has been married to since 1989. The couple have two children – son Owen Joseph Kline (born 1991) and daughter Greta Kline (born 1994).
The American former actress known for her roles in several movies like Paradise, Fast Time at Ridgemont High, and Gremlins, had a career that lasted from 1982 to 1994. She made brief returns in 2001 and 2015 but has largely remained out of the spotlight, concentrating on her marriage and business.
Where Is Phoebe Cates Now?
Those who know Cates know she's a retired movie star. But what inspired her decision to retire?
After Phoebe Cates and Kevin Kline got married and had their children, the couple agreed they would split their schedules so that whenever one parent was busy, the other would be with their kids. However, whenever Cates had her turn, the projects didn't seem like enough reason to leave home for weeks. Ultimately, she decided to focus on taking care of her children.
It's worth noting that since her retirement in 1994, Cates has appeared in a movie (as a favor) and lent her voice in a videogame. The movie, The Anniversary Party, was a production of her good friend Jennifer Jason Leigh, whom she co-starred with in Fast Times at Ridgemont High. She lent her voice to reprise her role as Kate Beringer in the 2015 videogame Lego Dimensions.
Phoebe Cates is currently an entrepreneur and a philanthropist. She founded the upscale Manhattan boutique Blue Tree in 2005 and has been operating it since then.
Starting off selling expensive designer toys, the store has expanded to include housewares, clothing, and specialty foods.
Cates also spends a lot of time with charity organizations, supporting the Juvenile Diabetes Research Foundation among other organizations with fundraising efforts.
Family Background and Education
Phoebe Cates was born on July 16, 1963, in the city of New York, where she was also raised. Named Phoebe Belles Cates, she was born into a family that dealt with star power frequently. Her mother was Lily (nee Valentine) and her father was Broadway producer and television pioneer Joseph Cates (formerly known as Joseph Katz). Her father's younger brother Gilbert Cates was a producer and director.
Phoebe is of mixed heritage: Russian Jewish and Chinese-Filipino. Her mother was born in Shanghai, China.
For her education, Cates attended the all-girls K-12 Hewitt School in New York City before she enrolled in the not-for-profit preparatory college Professional Children's School. Finally, she went to the performing arts conservatory, the Juilliard School.
What Made Phoebe Cates Famous?
Phoebe Cates started as a child model when she was just 10 years old, appearing in magazines like Elle, Seventeen, British Vogue, and several teen-oriented magazines. A few years down the line and Cates decided she needed a change of pace. She chose dancing, and received a scholarship to the School of American Ballet, before quitting after a serious injury.
She went back to modeling, making a successful career thereof before meeting her film agent at a party in New York's Studio 54. She received professional training from The Actors' Circle founder, Robert Ravan. Before that, she trained with actress Alice Spivak of H.B. Studios.
Cates' debut was as Sarah in the 1982 Canadian romance adventure movie, Paradise. Sharing a similar plot with the 1980 movie The Blue Lagoon, Phoebe Cates filmed parts of Paradise nude when she was still a minor at the age of 17. The actress would later express regrets and refused to show up for promotions. Later the same year, she appeared in the critically acclaimed coming-of-age movie, Fast Times at Ridgemont High. In 1983, she was in Private School and provided vocals for the movie soundtrack songs, Just One Touch and How Do I Let You Know.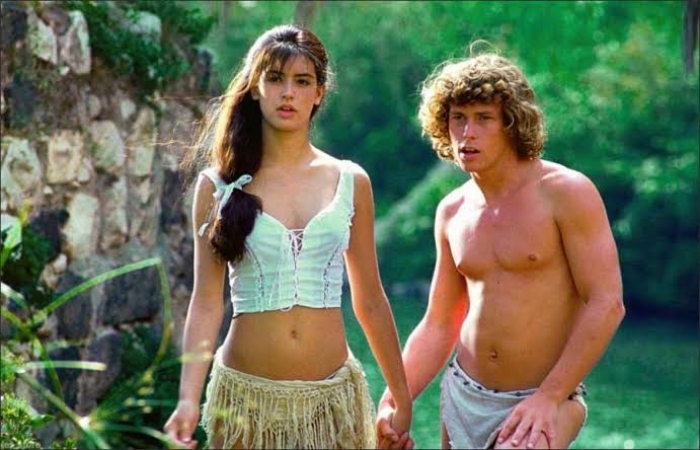 Cates is very well known for her role as Kate Beringer in the American comedy horror movies Gremlins and Gremlins 2: The New Batch. She also starred in the two-part American miniseries Lace, based on Shirley Conran's novel of the same title. She appeared in Drop Dead Fred (1991), Bodies, Rest & Motion (1993), and Princess Caraboo (1994) before retiring from the industry in 1994.
How Long Has Phoebe Cates Been Kevin Kline's Wife?
Yes, Phoebe Cates is married to Kevin Kline and has been so for a long while (over 30 years). They met when Cates was auditioning for a role in 1983. She didn't get the role she auditioned for, but it didn't take long before the sparks began to fly between Cates and Kline.
When the couple first got together, much was made about their age difference—she was just 25 while he was 41. Kline says their age difference was a definite advantage when it came to starting a family.
"I was 40-ish, when I finally stopped obsessing about acting and thought it would be nice to have a life and actually got married," he stated in a 2014 interview with the Guardian. "If I had married someone my own age, the possibility of progeny would have been very slim. I didn't consciously say: 'Hey, we could make babies; want to get married?' It just happened that way."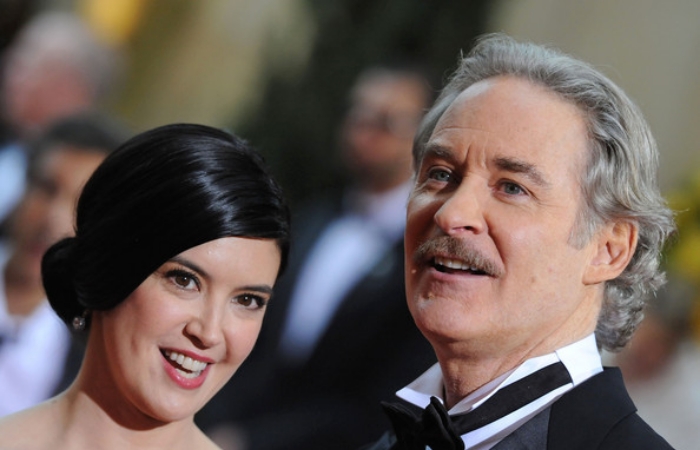 The duo decided to take things up a notch and exchanged their vows in 1989. The following year, their son Owen Joseph Kline was born. Three years after Owen, their daughter Greta Simone Kline was born.
Owen is an actor and director known for movies like The Squid and the Whale, Two Against Nature, and Fowl Play. Greta is a singer-songwriter who performs under the stage name Frankie Cosmos.
What Is Phoebe Cates's Net Worth?
Phoebe Cates's net worth is estimated to be $35 million, according to CelebrityNetWorth.com