Retired Hollywood actor Philip Michael Thomas was known to have a trademark look which included Armani suits, loafers which he wore without socks, and an eye-catching gold neck piece. The actor is also best remembered for his character, Detective Ricardo Tubbs, in the 1980's sitcom, Miami Vice, which also featured veteran actor Don Johnson. Prior to being featured in Miami Vice, Philip played small roles in films like Mr. Ricco, Book of Numbers, The Beasts Are on the Streets, and Black Fist.
It is also worthy to note that the actor who had the ambition to reach the zenith of his career formed the word – EGOT, which stands for Emmy, Grammy, Oscar, and Tony awards that he was veering to win during the course of his career as an actor. As fate would have it, Philip Thomas Michael was not able to win any of these awards.
Philip Michael Thomas Bio (Age)
Philip Michael Thomas' birth records show that he was born on 26th May 1949, in the city of Columbus, Ohio State, U.S.A. Nonetheless, he spent most of his earliest years in San Bernardino, California. His father has been identified as Louis Diggs and his mother's name is said to be Lulu McMorris. Philip has a handful of step-siblings and they all bear the name of the first man his mum married.
The ex-actor schooled at San Bernardino High School and upon graduation in 1967, he went to Oakwood College in Huntsville, Alabama, on a scholarship to study Religion and Philosophy. However, two years into his studies, he moved over to the University of California in Riverside. It was during his time there that Philip Michael Thomas landed a role in a film which marked the start of his film career. Prior to that, nonetheless, Philip is known to have featured in the theatrical productions of his local Four Square Gospel Church; this was during his teenage years.
With a deep passion to thrive in Hollywood, the young Philip Michael Thomas dropped out of the university in order to dedicate all his attention to the film business. He subsequently started appearing in films like the 1976 Sparkle which was a musical drama, Coonskin, an animated film, and his breakthrough work, Miami Vice.
The success of the Miami Vice series did not only land the rising star more acting roles; it also brought him contracts for ads. He even became a brand ambassador for a communication line, Psychic Reader's Network which is presently known as Traffix, Inc. Moreso, he was able to land a role in the popular 1997 film, Nash Bridges, in which he once again worked with Don Johnson who was with him in the Miami Vice sitcom.
His acting career extends to video games as he is known to have lent his voice to Lance Vance in Grand Theft Auto: Vice City and Grand Theft Auto: Vice City Stories. The man is also a musician. Yes, Philip Thomas Michael released a couple of albums which were not successful. Nevertheless, he got some praises for the song My My Miam…I! which he wrote with Kathy Rahill.
His Net Worth
Although Philip Thomas Michael didn't get to the heights he had hoped for in the movie industry, he cannot be easily forgotten as he was one actor with a huge ego. However, when it comes to his net worth, his ego is surely bigger than it as the actor is known to have a net worth estimated at just $2.5 million to his name.
Philip Michael Thomas' Wife and Children
It is interesting to note that Philip Michael Thomas has been in multiple relationships, but records have it that he was legally married to Kassandra Thomas from 1986 to 1998 and they had five children together; his daughter Imaj, and four sons – Sovereign, Sacred, Kharisma, and Noble.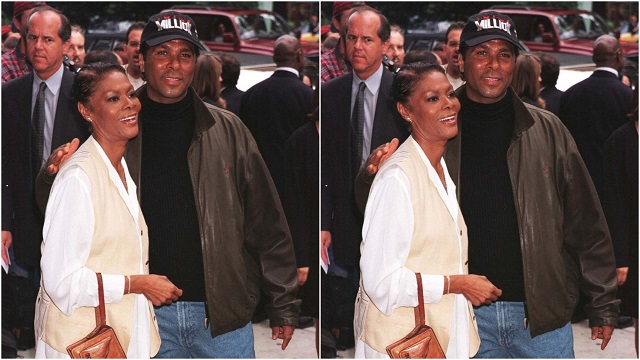 Other women in his life have been identified as Pat Green, with whom he had his first daughter Sacha; he was also in a relationship with Merria Ross who gave birth to his daughter Khrishna. The former actor's other daughters, Melody and India, are the products of his dalliance with actress Sheila Dewindt.
Moreso, his other children, Chayenne and Gabriel came from what he had with Dhaima Matthews.
See Also: Chiwetel Ejiofor Biography, Wife, Net Worth, Movies and Awards
Where Is He Now?
It is known that Philip is no longer active as an actor as he has not been cited in any recent work. However, sources have it that he is currently running a cooking company. Also, it is said that he sells a cookbook titled "Vegan Recipes For Life" via his website.