Patrick Flueger has become one of America's best-known actors. He is widely known for his lead role in the television series The 4400 where he was portrayed as Shawn Farrell. The actor has also been acknowledged for his other numerous works on TV.  Let's look at his personal life as well as his role on Chicago PD.
Bio
Patrick John Flueger was born in 1983 and raised in Red Wing, Minnesota, United Staes of America. He attended Red Wing High School. He has two siblings and he is the eldest of them all. He was born on December 10 and his ethnicity is mixed (English, German, Swedish, Norwegian, Irish). His mother's name is Kimberly "Kim" Dale (Johnson) and father's name is Kevin Charles "KC" Flueger. He is the eldest of the three siblings.
Career and Acting Role On Chicago PD
He started his career in the year 2000, when he played the lead role in Evergreen: A Christmas Story, which ran in his hometown at the Sheldon Theatre. In 2002, he starred as Zeke Wilder in Septuplets and Myra: Miracles Happen. He then featured in several other movies including The Pitts and Twelve Mile Road.
These were followed by Judging Amy, Boston Public, Grounded for Life and JAG in 2003. His first major role was in Disney film The Princess Diaries. He also appeared in A New Princess the same year.
Several television appearances followed including Law $ Order: Special Victims Unit and CSI: Miami. The actor received some good news when it was announced that he got the role of Shawn Farell in the USA Network series The 4400 (2004-07). This role earned him more fans and got him more accolades. Subsequently, he played Rusty in the film The World's Fastest Indian alongside Anthony Starr, as Anthony Hopkins. In 2007, Patrick Flueger starred in Spin, followed by Kill Theory, The Job, and Brothers in 2009.
Read Also: Kevin Selleck (Actor) – Bio, Net Worth, Relationship With Tom Selleck 
The actor would later get cast as the American version of the character Anthony Starr played in Outrageous Fortune, retitled in the U.S. version as Scoundrels, airing on ABC during the summer of 2010. In addition to Scoundrels, he appeared in VideoDome Rent-O-Rama and Mother's Day in 2010.
Flueger next starred in Footloose in 2011, and Hatfields & McCoys, Criminal Minds, Warehouse 13 and Present Trauma in 2013. He was among the actors film tested in February 2011 to ascertain whether they were suitable for a role in Captain America, the 2011 feature film. But it appeared he didn't get the chance to be a cast member in the movie. He then had to turn his attention to tv after joining the cast for the Chicago Fire spin-off as Rookie officer Ruzek. The police procedural drama series premiered January 8, 2014, till 2017. The series created by Dick Wolf follows the works of uniformed patrol officers and the Intelligence Unit of the 21st District of the Chicago Police Department as they pursue the perpetrators of the city's major street crimes. Flueger's role in the movie ran from 2014 to 2016.
While Chicago Fire was still running, Patrick Fluguer appeared in Loaded, a 2015 movie. Next, he appeared in Lawless Range and The Tell-Tale Heart in 2016 and in 2017, he played in Special Skills and The Super. 
Is Patrick Flueger Married? – Wife, Girlfriend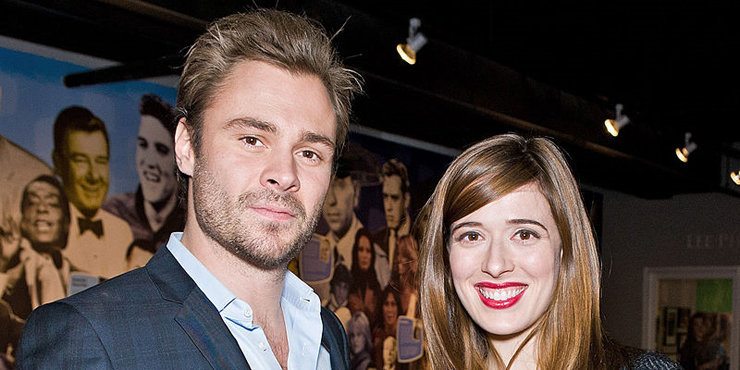 Patrick Flueger is 6ft tall, handsome, talented and hard working. As you may expect, he appears to have been in different love circles in his long career. The actor dated Carly Pope for 3 years from 2005. Then he got together with Briana Evigan from 2010 to 2013 but both these relationships did not last. He was rumored to be dating Marina Squerciati and some reports claimed he got married to her secretly. According to the reports, the duo has been together since after meeting for the first time on the set of Chicago P.D in 2014.
Recently there was some news of Marina Squerciati being pregnant but the father of her child was not disclosed. In the face of all the rumors of possibly being Fluger's wife, she gave birth to a baby daughter in May 2017. Some other conflicting reports claim she is married to Eli Kay-Oliphant, but since she has not been generous with information about her personal life, her husband or maybe boyfriend is still unknown.
Note that none of the reports in the past which linked Flueger to her were confirmed. As a matter of fact, there isn't any solid proof that confirms that they had dated or are dating each other at the moment. Hence, nobody is sure who Patrick Flueger is currently dating.