Patrick Chung is an American football strong safety and wide receiver for the New England Patriots of the National Football League. He was born as Patrick Christopher Chung in Kingston, Jamaica on August 19, 1987, to parents Ronald Chung and Sophia George  Chung.
The NFL (National Football League) player has quite a large family; four brothers and three sisters. He and his family moved from Jamaica to California when he was just 10 years old.
He attended high school at Rancho Cucamonga High School in Rancho Cucamonga, California, where he was a wide receiver and a safety. Interestingly, he was a two-time All-League pick. During his college education, Chung played college football at the University of Oregon.
Patrick Chung's Parents, Ethnicity, Family 
Looking at Chung with all his exotic tattoos, woolly hair and visibly toned skin, one would be tempted to think that the successful NFL player is 100% black (African-American). On the other hand, most people would be thrown off balance as the name "Chung" is generally of Asian origin. Thus, the curiosity as to whether Patrick's last name is either a nick or actually his real last name.
To douse your dilemma, Patrick's mother (Sophia George) was an Afro-Jamaican who was way famous before her son became a star and a football sensation. She was a big-time reggae artiste in the 80s with a number of international hits. The song "Girlie Girlie" happens to be one of her best and notable works to date.
Sophia stated in an interview that her son Patrick Chung was born two years after she stopped performing, therefore he never saw her perform on stage. She said Patrick sees her majorly as his mother and not some big-time reggae artist like most older kids do. Nevertheless, her children who are much older now do have an idea of how big their mother was back in the day and they even have some of her songs on their music devices.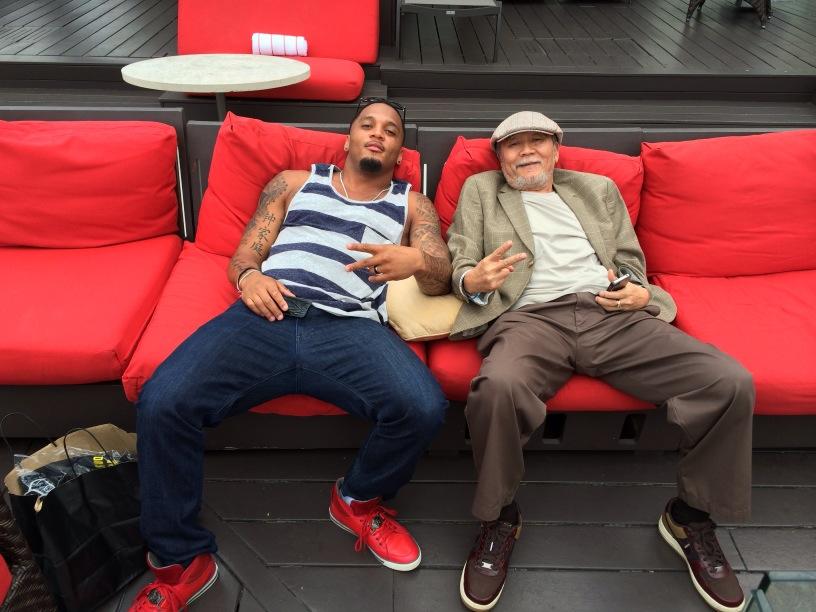 On the other hand, Patrick's  father (Ronald Chung) is  Half-Chinese, half-Jamaican. He was born in Jamaica and grew up speaking patois. Like his singer wife, Ronald Chung is no slouch himself as he was a reggae music producer in the 80. He is noted to have produced some of his wife's songs and also doubled as her manager throughout her career.
Patrick also has a half-brother who was named Brian Carey Chung. He is a  choreographer, dancer, and a poet. We guess that talent runs in the Chung family. After leaving the music scene, Sophia now works with a medical management company doing background checks on doctors whereas her husband Ronald works as real estate document courier.
Therefore whenever you talk about Patrick Chung's ethnicity you can call him a man of Asian and African ancestry.
See Also: Malcolm Jenkins Wife, Girlfriend, Family, Net worth, Biography, Facts
Kids, Wife Or Girlfriend?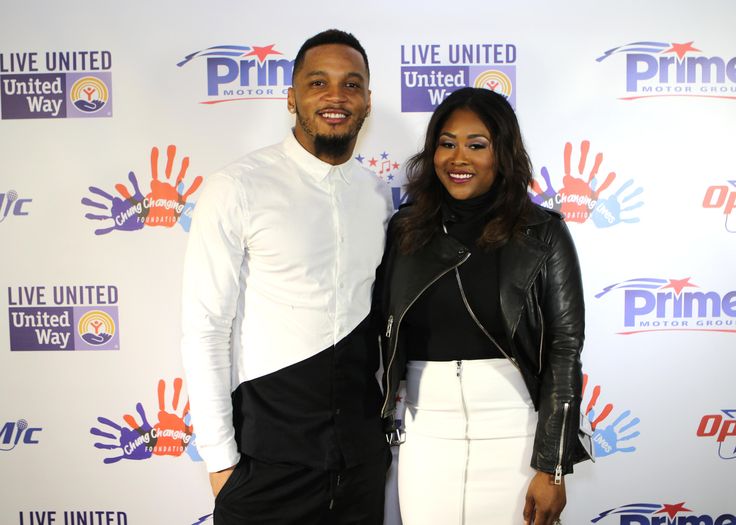 Judging from the much we know about Chung in terms of his down to earth nature, it doesn't take much to conclude that he is a level-headed man any woman would love to keep. He owes much of his impressive character to his parents who he has described as being his anchor.
Chung met his wife-to-be, Cecilia in Boston, Massachusetts. The pair dated for a long time before finally tying the knot on the 30th of June, 2012 in Napa Valley. They had a grand ceremony which hosted 150 guests comprising of close friends and family. The couple has only one son who they named Taj James Chung. He was born on September 18, 2010.
Patrick and his wife Cecilia Champion Chung are philanthropists. While Patrick supports  "Amnesty International USA", he and his wife have a foundation together called "Changing Lives". The foundation was created with the major aim of helping young boys and girls have a better life and a chance for a great future through personal and academic development. Mrs Chung serves as the Executive Director of the foundation.
It's either Patrick Chung is very good at hiding his previous relationship or he is really just a dedicated man when it comes to dating and relationships. Before and after he met his wife, there is little or no information centred around anyone he has dated or having a romantic affair with. His love life seems to be as squeaky clean as his NFL career. Don't expect any divorce saga, it's most likely to never happen. Way to go Chung!
Patrick Chung Measurements
As one would expect, the star has the attractive physical body structure that is typical of NFL players. He weighs 95kg (210 lbs) and is 11 inches taller than 5 feet.